Roots Lovers 7 a Revival One Drop CD featuring Lovers Lyrics on Roots Riddims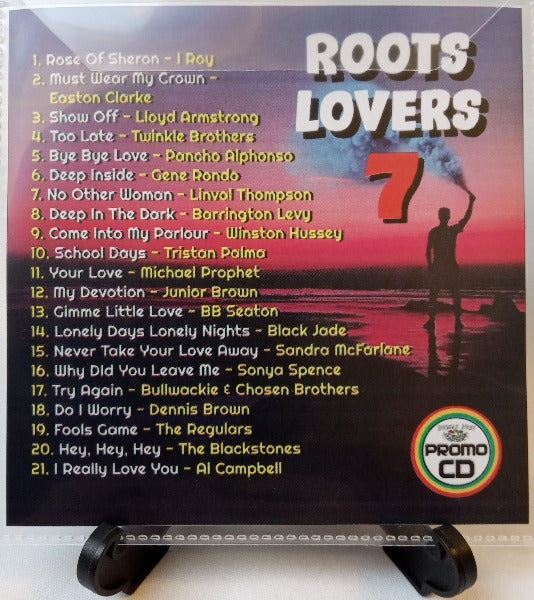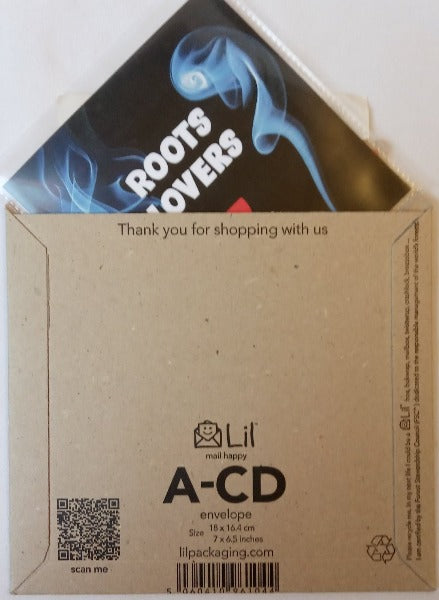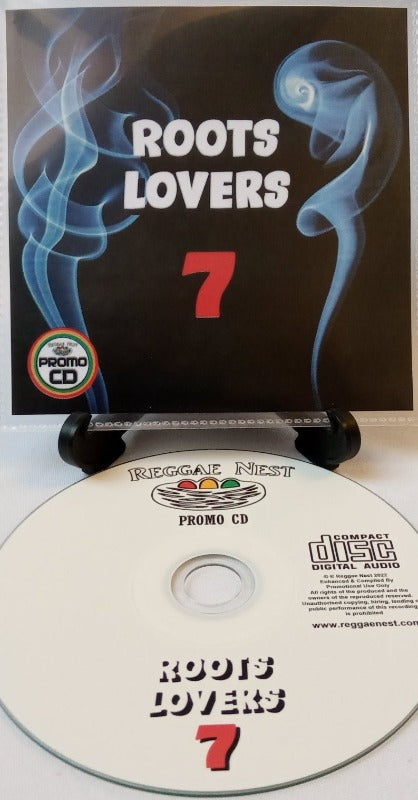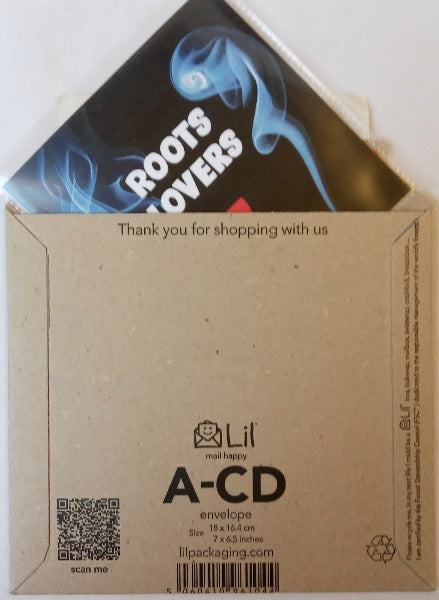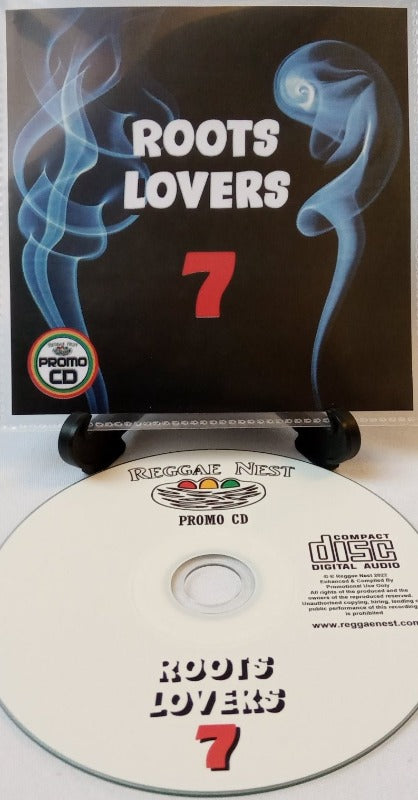 Roots Lovers 7 a Revival One Drop CD featuring Lovers Lyrics on Roots Riddims
Product description
Roots Lovers 7

Goods: A brand new promo CD
Music: Revival Various Top Class Artists 'Roots Lovers' 6th Edition
Released: JAN 2022
Number of Tracks: 21
CD Description: A consistent style of Lovers Lyrics on Rootical Riddims, to be enjoyed night or day, tunes mainly from the 1970's-90's although a few newer ones mixed in.  A very enjoyable style of reggae music!
Age of Music: 1964-1989
Genres: Roots Lovers, One Drops, Lovers Roots
Suitable for: Roots Lovers, One Drop Fans
Audio Quality: Audio from FLAC/WAV files
Duration: 78 mins
Product Description: CDs are fully printed and brand new in plastic sleeves, wrapped in packs and are sealed with 'Promo CD' stickers. They are not available anywhere else, they are promotional cds, for promotional use.
Tracklist for the disc is as follows:
Roots Lovers 7 – Total Playback = 79 mins 25 secs
1. Rose Of Sheron - I Roy (3:36)
2. Must Wear My Crown - Easton Clarke (3:18)
3. Show Off - Lloyd Armstrong (2:58)
4. Too Late - Twinkle Brothers (2:38)
5. Bye Bye Love - Pancho Alphonso (3:19)
6. Deep Inside - Gene Rondo (2:50)
7. No Other Woman - Linval Thompson (1:59)
8. Deep In The Dark - Barrington Levy (6:33)
9. Come Into My Parlour - Winston Hussey (4:01)
10. School Days - Tristan Palma (3:27)
11. Your Love - Michael Prophet (3:17)
12. My Devotion - Junior Brown (2:52)
13. Gimme Little Love - BB Seaton (4:12)
14. Lonely Days Lonely Nights - Black Jade (3:21)
15. Never Take Your Love Away - Sandra McFarlane (7:31)
16. Why DId You Leave Me - Sonya Spence (3:46)
17. Try Again - Bullwackie & Chosen Brothers (3:48)
18. Do I Worry - Dennis Brown (6:17)
19. Fools Game - The Regulars (3:24)
20. Hey, Hey, Hey - The Blackstones (2:59)
21. I Really Love You - Al Campbell (3:17)

What is 'Roots Lovers'?
Reggae is well known for its ability to carry and portray political, cultural and sometimes extreme messages in a way no other genre can do.  The construction of the riddims and melodies are infectious.  When you combine this with Lovers lyrics it offers a whole new experience.
Postage: UK (Inc Mainland Scotland & Northern Ireland) 1st Class Standard Royal Mail 48-hour Post. Worldwide using Royal Mail International. 

Packaging: Orders of quantity 4 CDs or less will be packaged and posted in cardboard sealed CD envelopes. Orders of 5 or more CDs will be packaged and posted in bubblewrapped envelopes. Larger orders 20+are sent as parcels.
Good
As always good service great music
Eco-Friendly Packaging
We care for the environment
Get more Savings
Create a free account & get the latest news
FREE UK Delivery
Tracking provided for all orders over £24