Veteran Connection 3 - Strong New Reggae from Veteran Artists 2023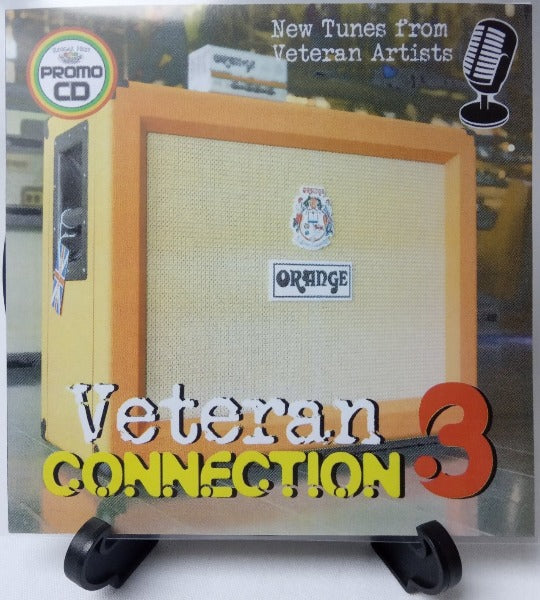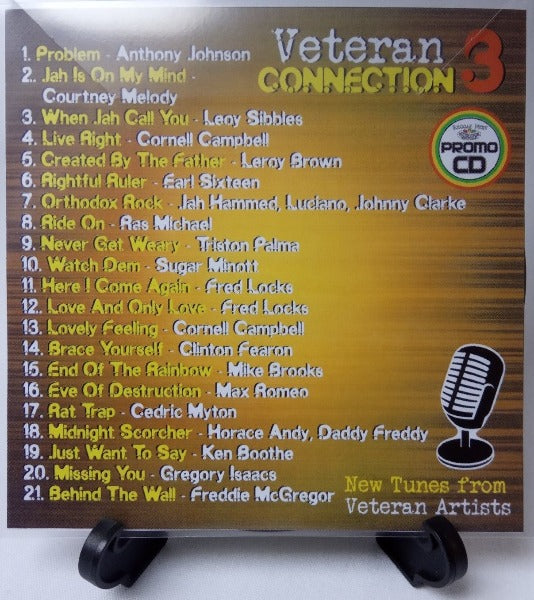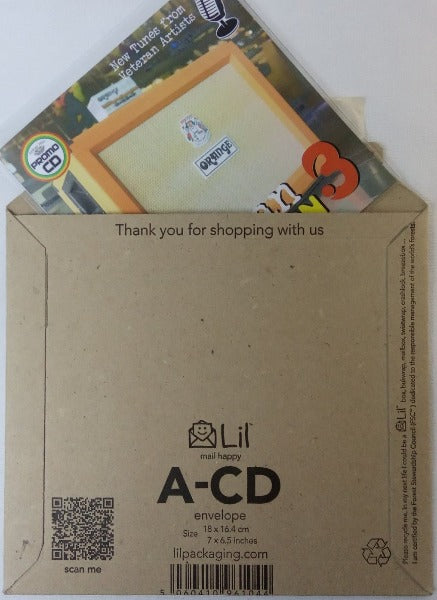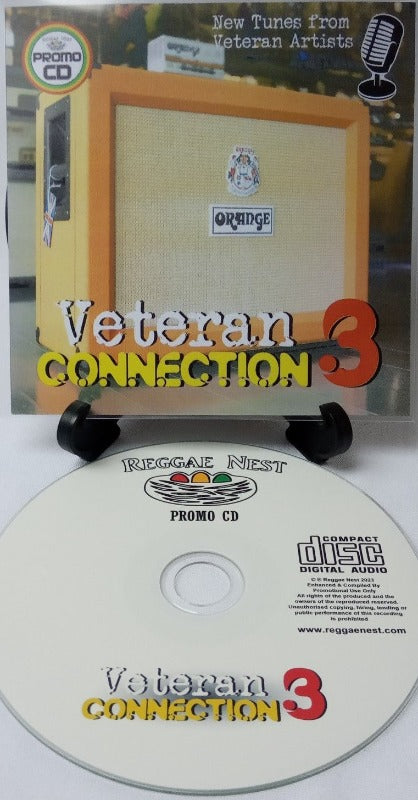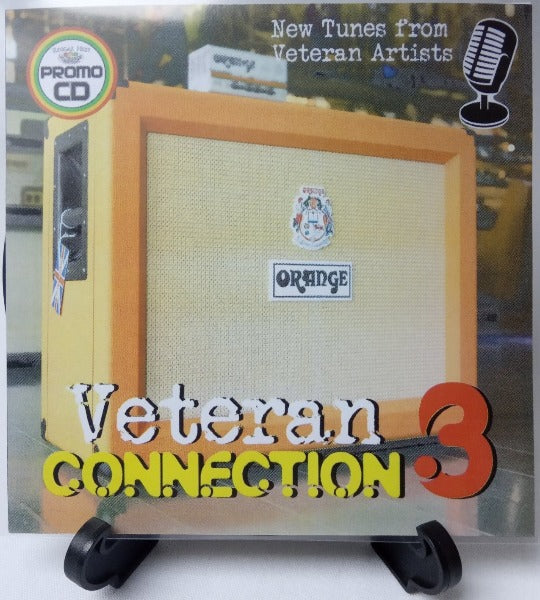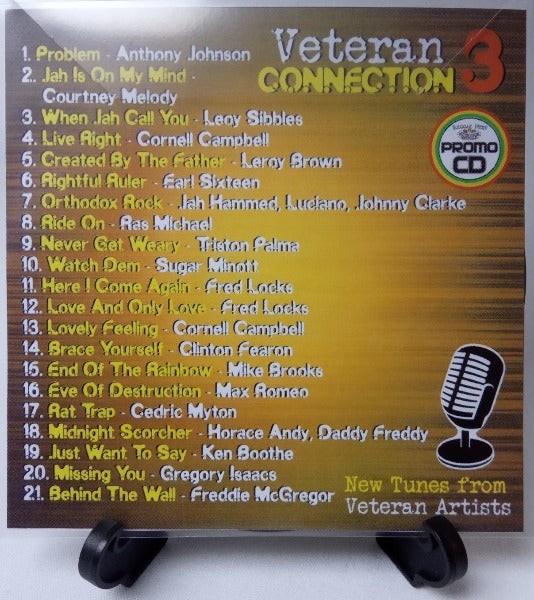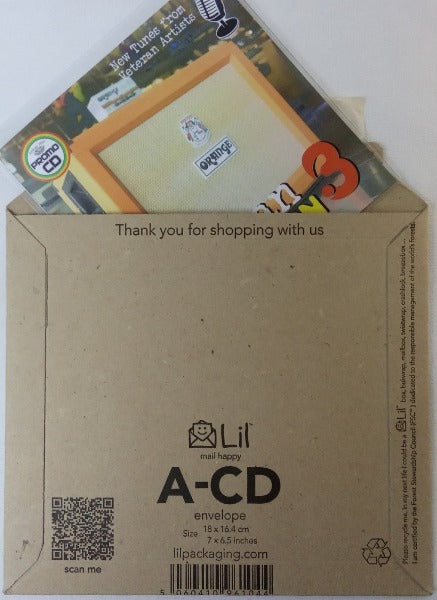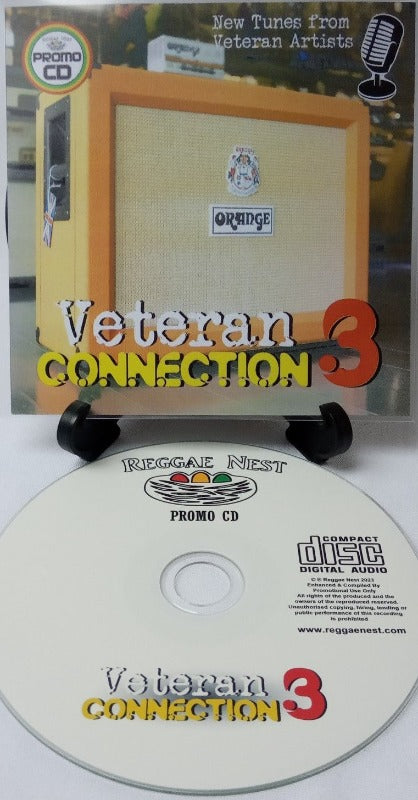 Veteran Connection 3 - Strong New Reggae from Veteran Artists 2023
Product description
Veteran Connection 3

Goods: A brand new promo CD
Music:  New Reggae from Veteran Artists, respect to the Elders, every time
Released: JAN 2023
Number of Tracks: 21 
CD Description: All of these artists have contributed significantly in their own right to the nowadays Global success of Reggae music.  With the constant surge of Young artists and hunt for New talent, we often overlook these artists who have been and are so very influential.  Often it's only when an artist dies that we truly start to appreciate their lifetimes work and influence.  This series is a collection of mostly Living Legends of reggae music, with a few in combinations with other artist(s).

Age of Music: 2019-2023
Genres: Roots, Rockers, Reality, Nu Reggae
Suitable for: Revival/Roots Reggae Fans
Audio Quality: Audio from FLAC/WAV files
Duration: 78 mins
Product Description: CDs are fully printed and brand new in plastic sleeves, wrapped in packs and are sealed with 'Promo CD' stickers. They are not available anywhere else, they are promotional cds, for promotional use.
Tracklist for the disc is as follows:
Veteran Connection Vol 3 - Total Playtime = 78 min 8 secs:
1. Problem - Anthony Johnson (3:02)
2. Jah Is On My Mind - Courtney Melody (3:35)
3. When Jah Call You - Leoy Sibbles (3:32)
4. Live Right - Cornell Campbell (3:37)
5. Created By The Father - Leroy Brown (3:36)
6. Rightful Ruler - Earl Sixteen (3:33)
7. Orthodox Rock - Jah Hammed, Luciano, Johnny Clarke (3:57)
8. Ride On - Ras Michael (3:47)
9. Never Get Weary - Triston Palma (3:42)
10. Watch Dem - Sugar Minott (4:04)
11. Here I Come Again - Fred Locks (3:56)
12. Love And Only Love - Fred Locks (4:21)
13. Lovely Feeling - Cornell Campbell (4:29)
14. Brace Yourself - Clinton Fearon (3:30)
15. End Of The Rainbow - Mike Brooks (3:50)
16. Eve Of Destruction - Max Romeo (4:21)
17. Rat Trap - Cedric Myton (3:32)
18. Midnight Scorcher - Horace Andy, Daddy Freddy (4:52)
19. Just Want To Say - Ken Boothe (2:58)
20. Missing You - Gregory Isaacs (3:01)
21. Behind The Wall - Freddie McGregor (2:50)

What is 'Veteran Connection'?
Spotlight time on veteran artists, big in the business - some of their latest and greatest works all conveniently on one disc.  Each of these artists have already proven their worth and we the fans can never deny or doubt their individual contributions.  Check out these artists Social Media pages, music videos & blogs - show some love!

Postage: UK (Inc Mainland Scotland & Northern Ireland) 1st Class Standard Royal Mail 48-hour Post. Worldwide using Royal Mail International. 

Packaging: Orders of quantity 4 CDs or less will be packaged and posted in cardboard sealed CD envelopes. Orders of 5 or more CDs will be packaged and posted in bubblewrapped envelopes. Larger orders 20+are sent as parcels.
Eco-Friendly Packaging
We care for the environment
Get more Savings
Create a free account & get the latest news
FREE UK Delivery
Tracking provided for all orders over £24