Fundamental British Roots Reggae Vol 4 - UK Roots Musical Showcase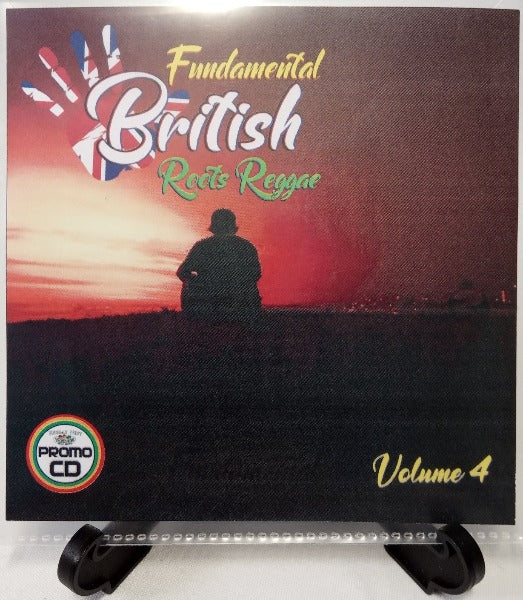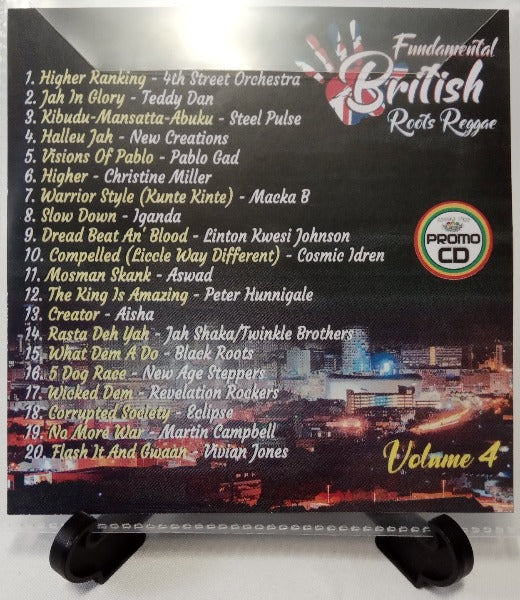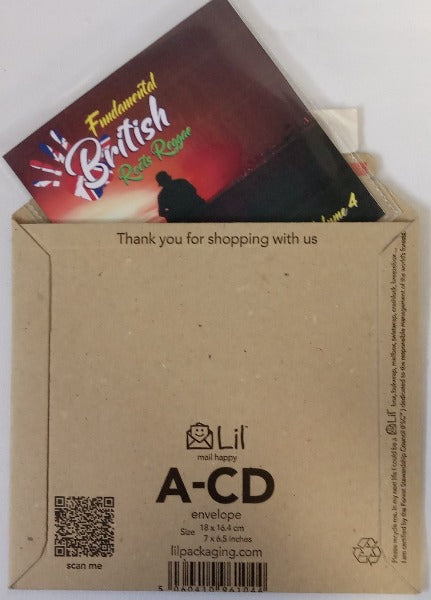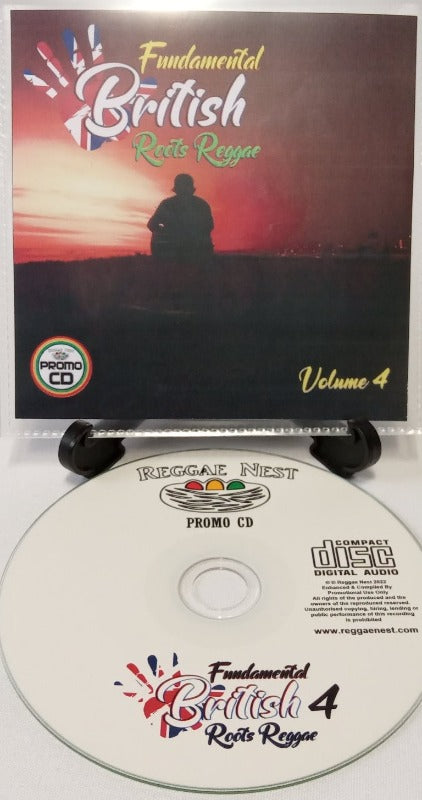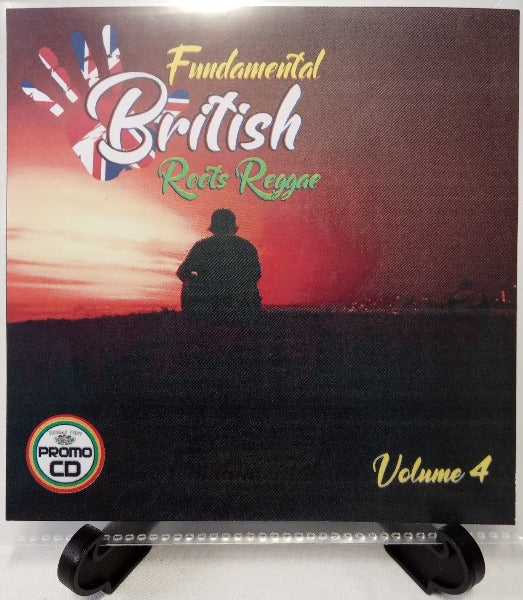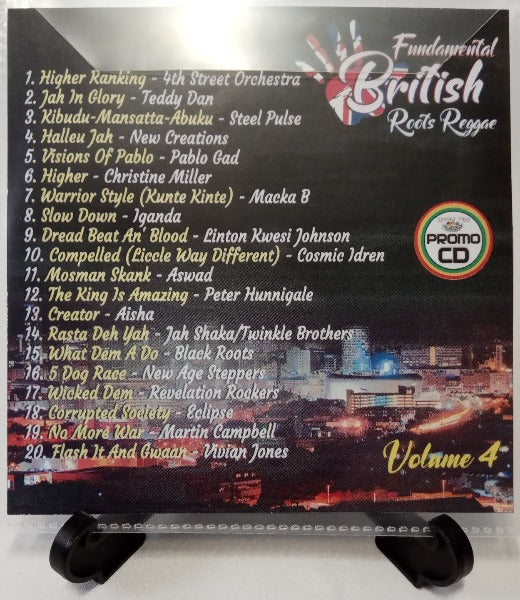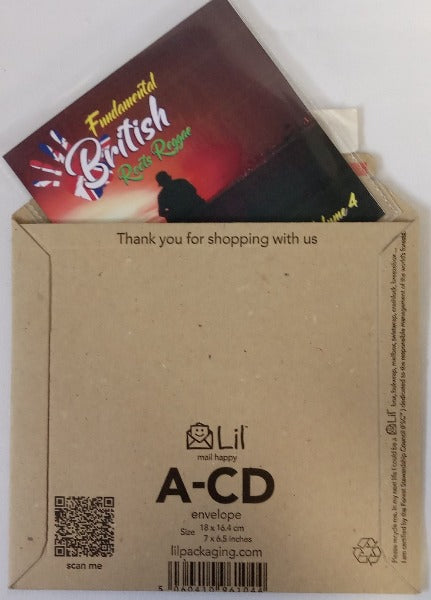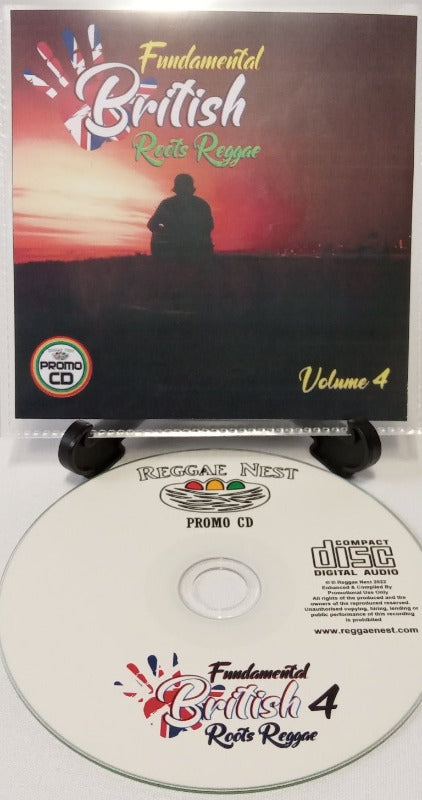 Fundamental British Roots Reggae Vol 4 - UK Roots Musical Showcase
Product description
Fundamental British Roots Reggae 4

Goods: A brand new promo CD & series
Music: The fourth in the series 'Fundamental British Roots Reggae' 
Released: JUN 2022
Number of Tracks: 20
CD Description: Next to Jamaica, the UK has the second longest and arguably one of the widest archives of reggae music that dates way back.  The 'Fundamental British Roots Reggae' series highlights, documents and collates a British selection of Groups and Artists that deserve far more credit than what we, the UK population have bestowed to date.  A distinctive & superb collection, to be treasured.
Age of Music: 1976-2017
Genres: British Roots Reggae, Steppas
Suitable for: All Roots Fans 
Audio Quality: Audio from FLAC/WAV files
Duration: 77 mins
Product Description: CDs are fully printed and brand new in plastic sleeves, wrapped in packs and are sealed with 'Promo CD' stickers. They are not available anywhere else, they are promotional cds, for promotional use.
Tracklists for the disc is as follows:
Fundamental British Roots Reggae Vol 4 Total Duration = 77 mins 15 secs
1. Higher Ranking - 4th Street Orchestra (4:23)
2. Jah In Glory - Teddy Dan (4:03)
3. Kibudu-Mansatta-Abuku - Steel Pulse (3:36)
4. Halleu Jah - New Creations (3:34)
5. Visions Of Pablo - Pablo Gad (3:21)
6. Higher - Christine Miller (3:48)
7. Warrior Style (Kunte Kinte) - Macka B (3:59)
8. Slow Down - Iganda (4:02)
9. Dread Beat An' Blood - Linton Kwesi Johnson (2:57)
10. Compelled (Liccle Way Different) - Cosmic Idren (3:35)
11. Mosman Skank - Aswad (2:38)
12. The King Is Amazing - Peter Hunnigale (3:41)
13. Creator - Aisha (5:46)
14. Rasta Deh Yah - Jah Shaka/Twinkle Brothers (3:52)
15. What Dem A Do - Black Roots (3:50)
16. 5 Dog Race - New Age Steppers (3:35)
17. Wicked Dem - Revelation Rockers (5:45)
18. Corrupted Society - Eclipse (3:02)
19. No More War - Martin Campbell (4:20)
20. Flash It And Gwaan - Vivian Jones (3:27)

What is 'Fundamental British Roots Reggae'? 
Britain is a hub for Reggae music, many other countries across the world who have discovered reggae in recent years or decades aspire to to depth and breadth of the UK reggae vaults.  Many international artists have recorded in the UK, countless hits produced and distributed from the UK.  This series aims to document, highlight and push forward British Roots music/artists in particular.  From the seventies till now, from Scotland to Canterbury, from one hit wonders to superstars risen from the UK streets, you will find it all in this limited series.


Previous Product

Next Product
Eco-Friendly Packaging
We care for the environment
Get more Savings
Create a free account & get the latest news
FREE UK Delivery
Tracking provided for all orders over £24