Big People Collectors Box Set (Vol 1-28) & FREE stackable storage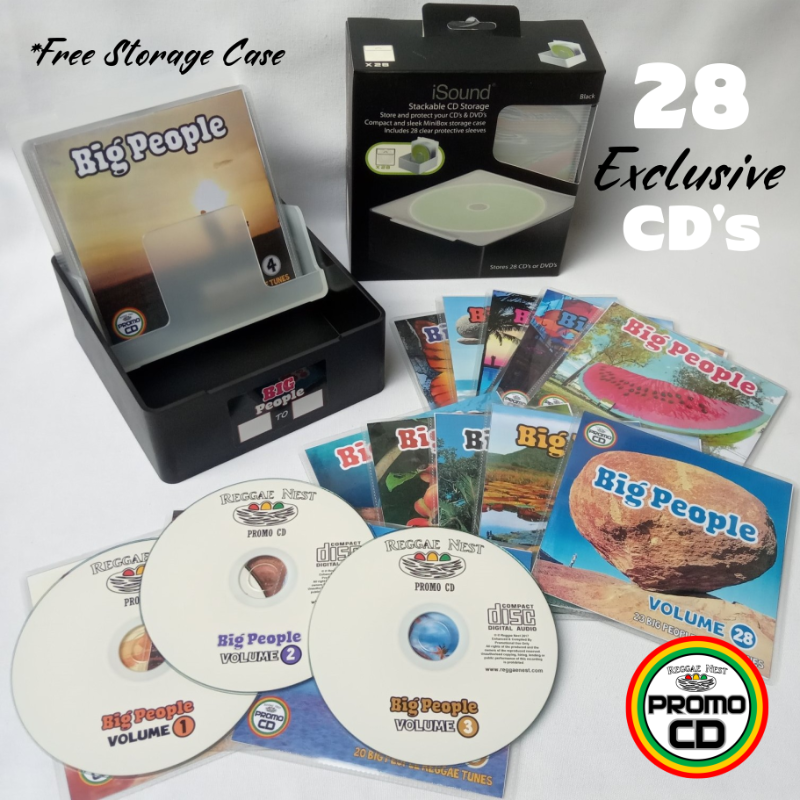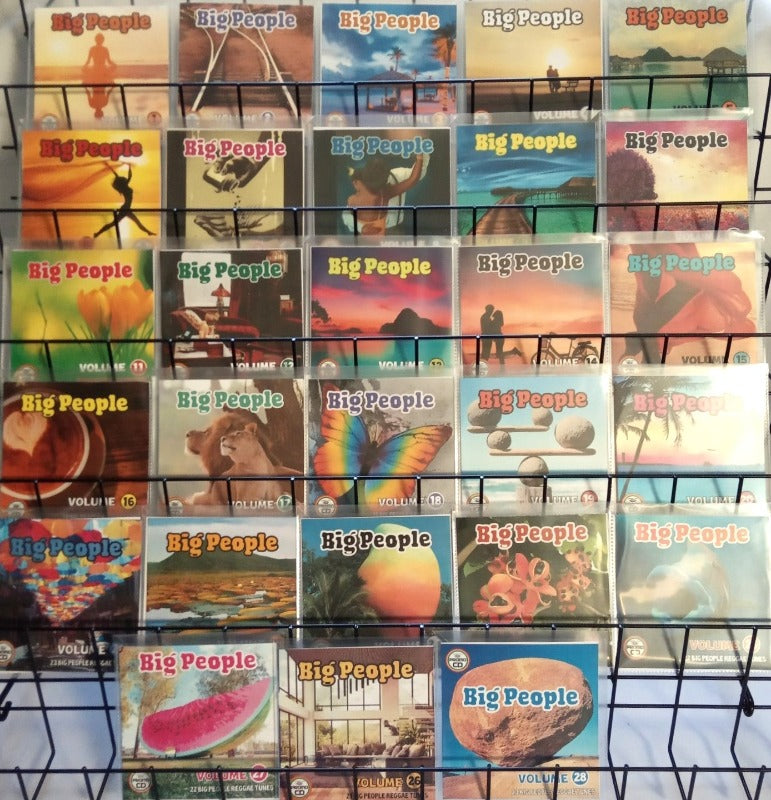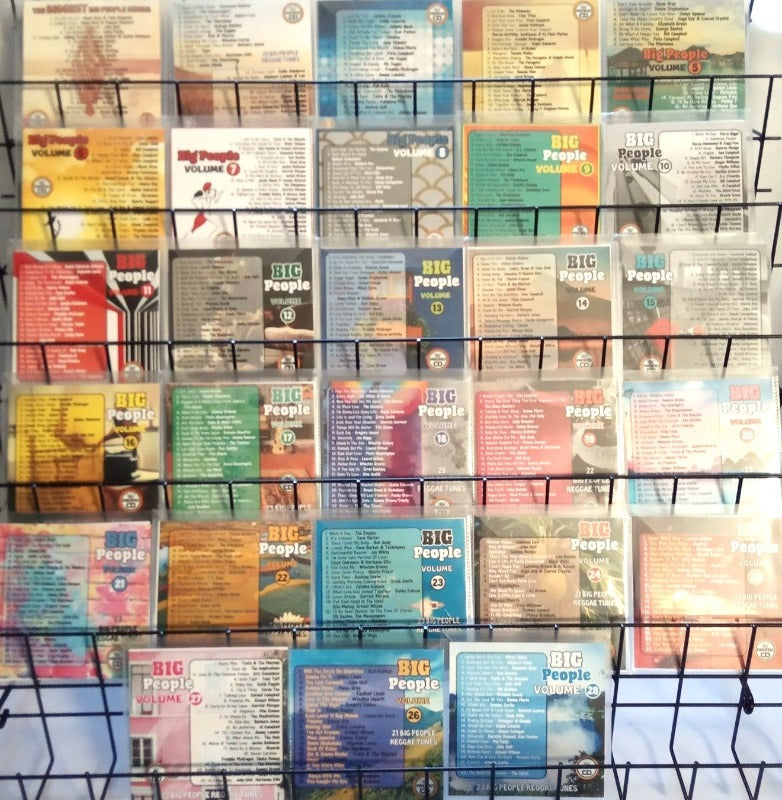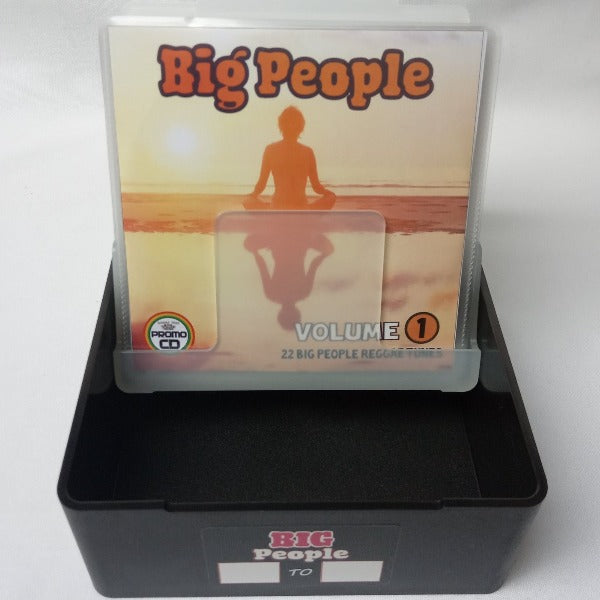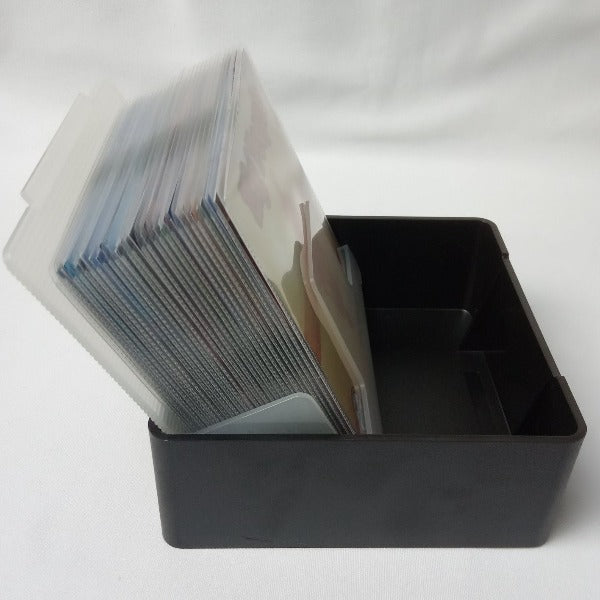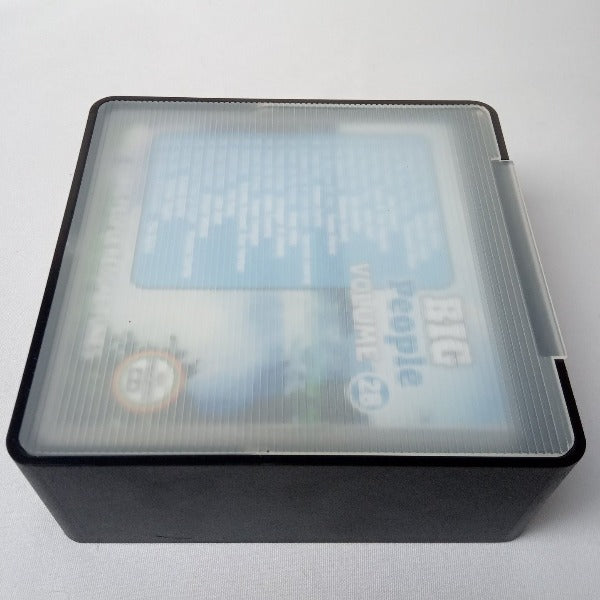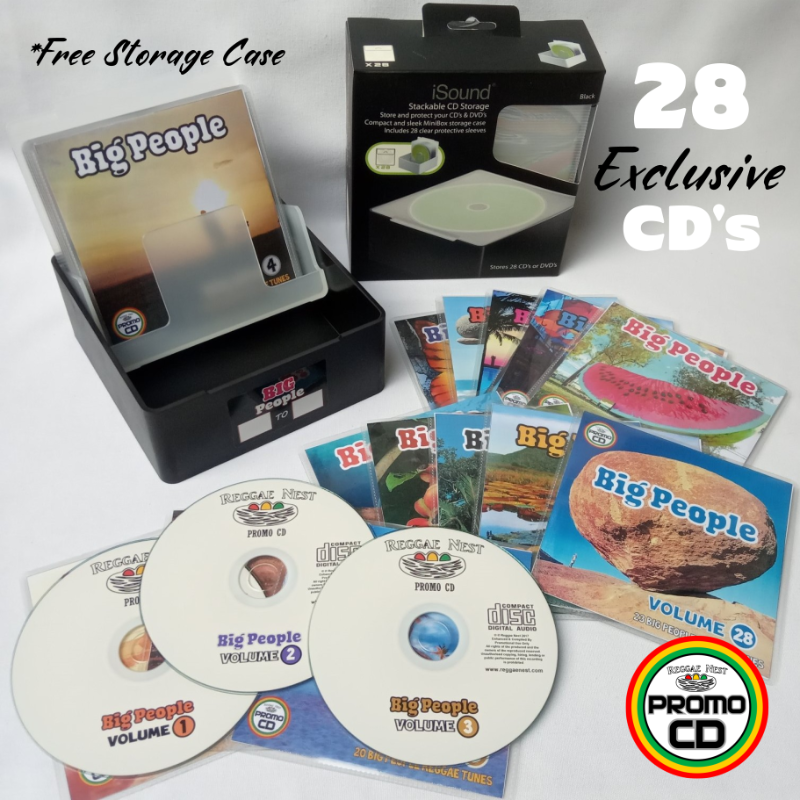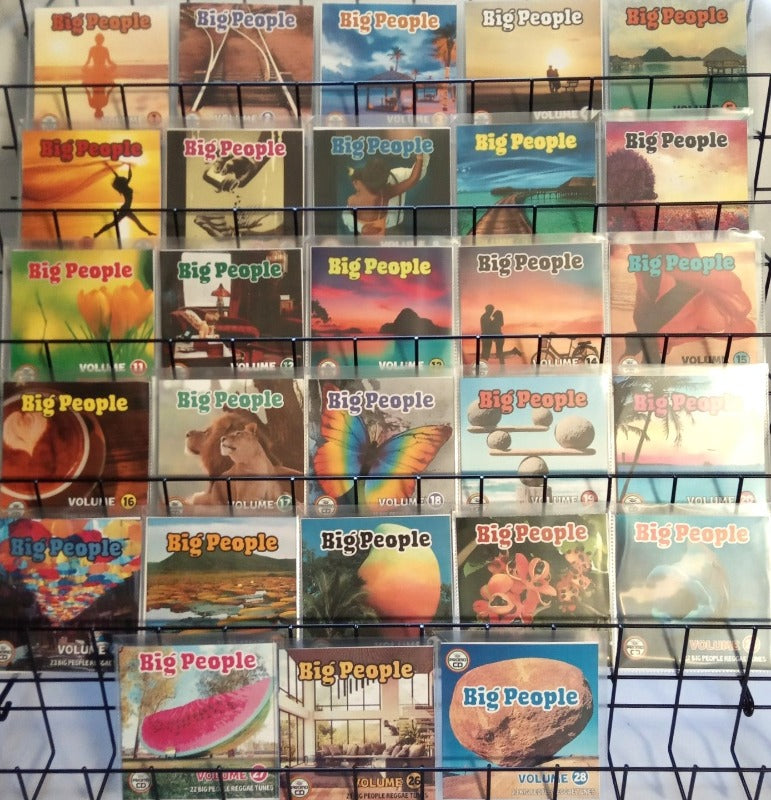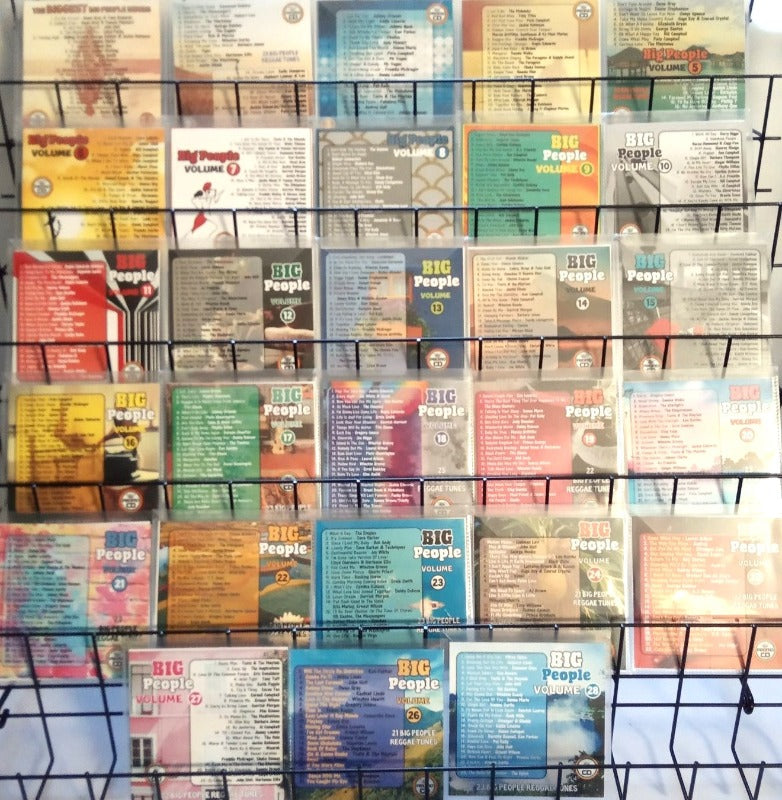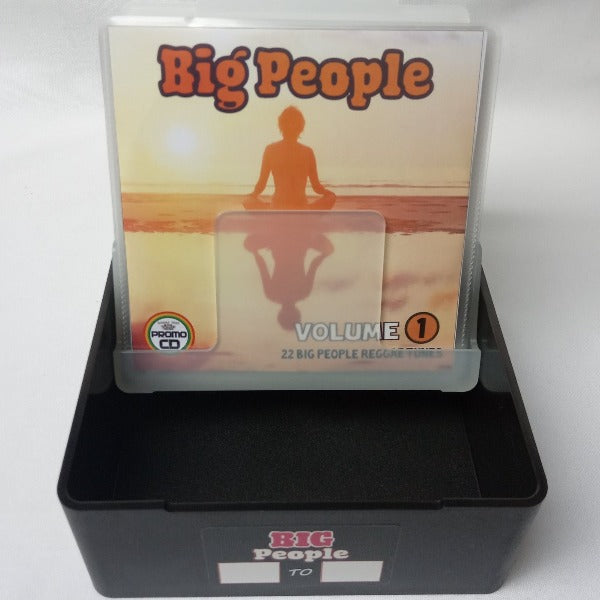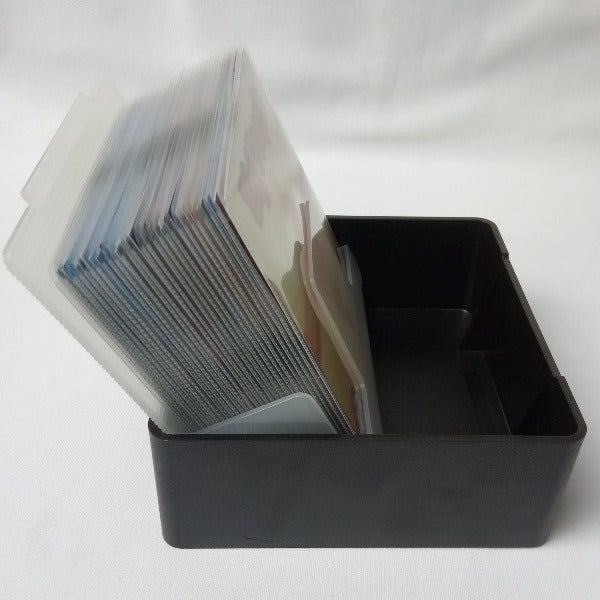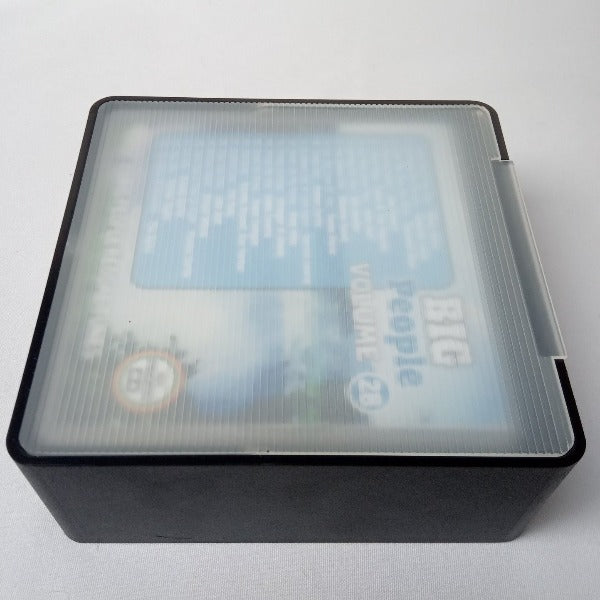 Big People Collectors Box Set (Vol 1-28) & FREE stackable storage
Product description
Big People Box Set (1-28)

Goods: A Box set collection containing 28 promo CD's & FREE Storage Box
Music: Volumes 1-28 of the 'Gospel Time' series
Released: JAN 2023
Number of Tracks:  623
CD Description: The best collection of 'Big People' music available as a 1-28 series purchase - crucial mature 'Big' People vibes.  If you have been looking for mature reggae in abundance, you have found the right listing. This series has been assembled with the mature reggae listener in mind. Some of these tunes will back very pleasant memories, others will tickle your imagination. 
Age of Music: All Ages from 60's-Modern
Genres: Reggae, Rocksteady, Gospel, Ska, Revive
Suitable for: Mature Listeners, Reggae Fans (all levels), DJ's
Audio Quality: Audio from FLAC/WAV files
Duration: 36 Hours+
Product Description: CDs are fully printed and brand new in plastic sleeves, wrapped in packs and are sealed with 'Promo CD' stickers. They are not available anywhere else, they are promotional CDs, for promotional use.
Tracklist: The individual tracklisting for these discs is far to long to publish.  Some of the discs may be available individually or in smaller packs in store, where listings can be found.  However as a guide - artists that appear in this series include (but not limited to):
John Holt, Dennis Brown, Gregory Isaacs, Freddie McGregor, Barbara Jones, Ernest Wilson, Bunny Rugs, Judy Boucher, AJ Brown, Laurel Aitken, Yvonne Curtis, Pete Campbell, Honey Boy, Bob Marley, Ken Boothe, Stevie Face, Don Campbell, Romain Virgo, Christopher Martin, Shaggy and many, many more.
Storage Box: The high quality storage box that this collection is delivered in, is durable, compact and sleek. These cases are stackable which is great is you are collecting other series also. A great way to store and protect your collection, whilst keeping it easily accessible.
Dimensions: 144mm Wide x 150mm Length x 60.5mm Height. Weight (empty 390g, full 980g)
What is Big People Music?
Big People is the term used to describe reggae music for mature listeners. That doesn't necessarily mean that you have to be mature in years to enjoy them. Right through what we know as reggae today there has always been Big People music right through its journey, from Mento, Ska & Blue Beat to Rocksteady, Roots & Reggae. Big People also crosses over with Gospel, Dancehall and Soca. This collection represents this journey from the early years right up until modern day.
Eco-Friendly Packaging
We care for the environment
Get more Savings
Create a free account & get the latest news
FREE UK Delivery
Tracking provided for all orders over £24