Big People Volume 32 - Mature Reggae for Mature people (2023)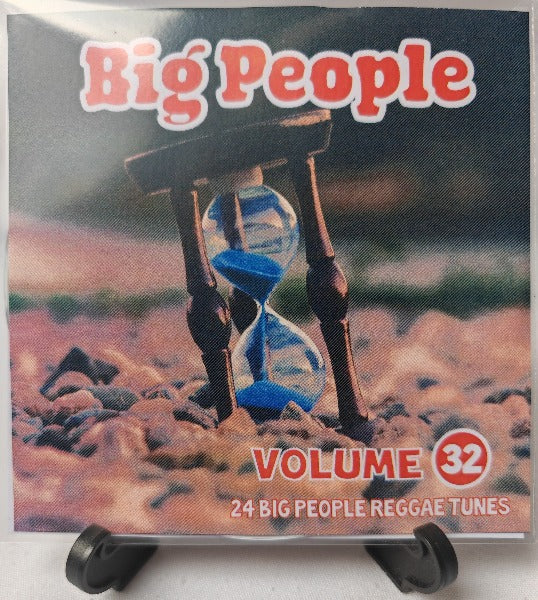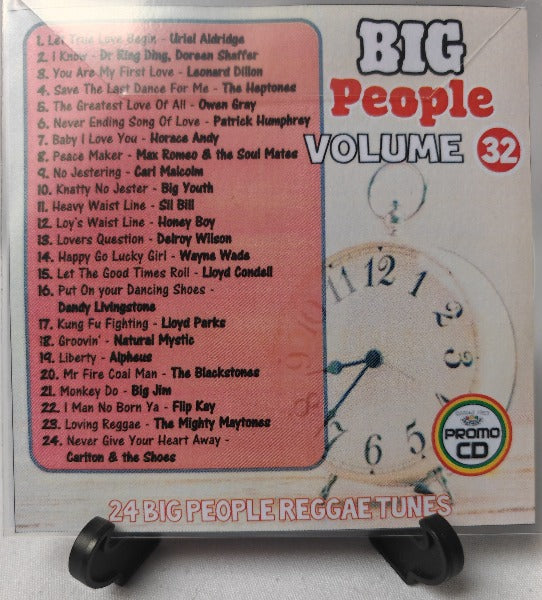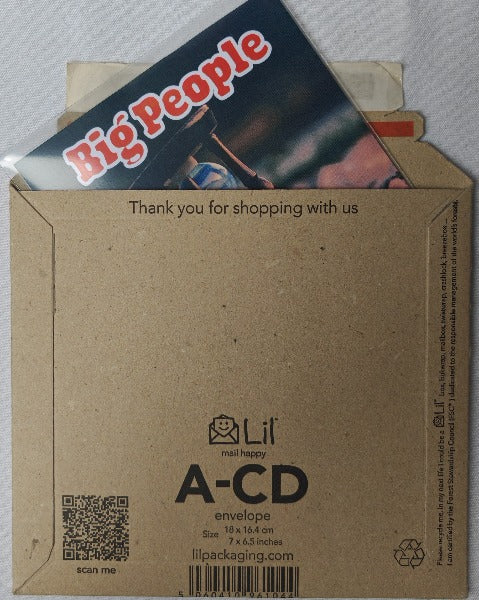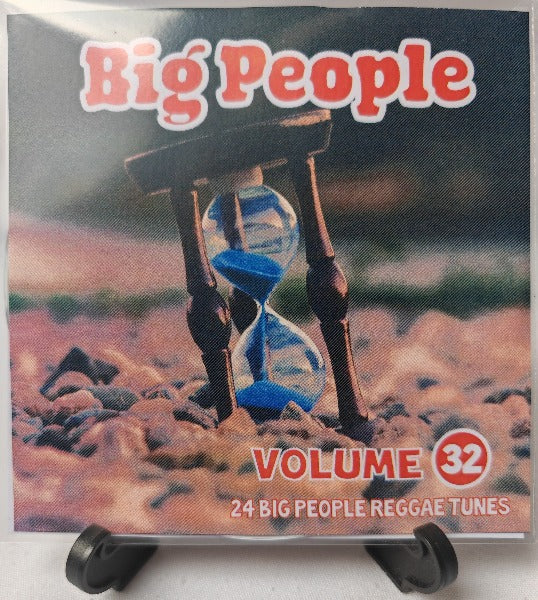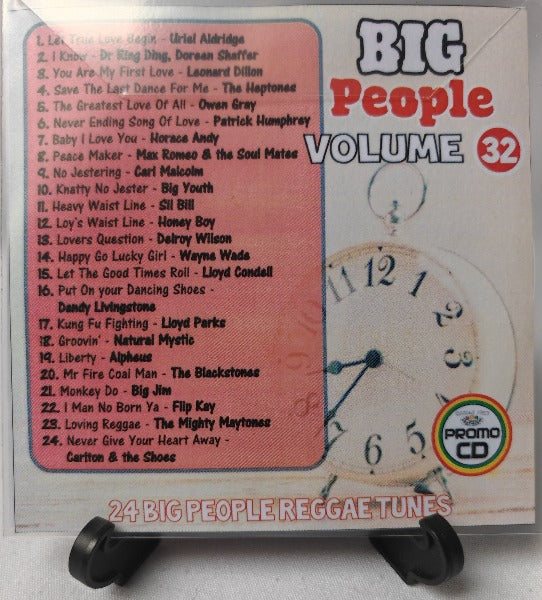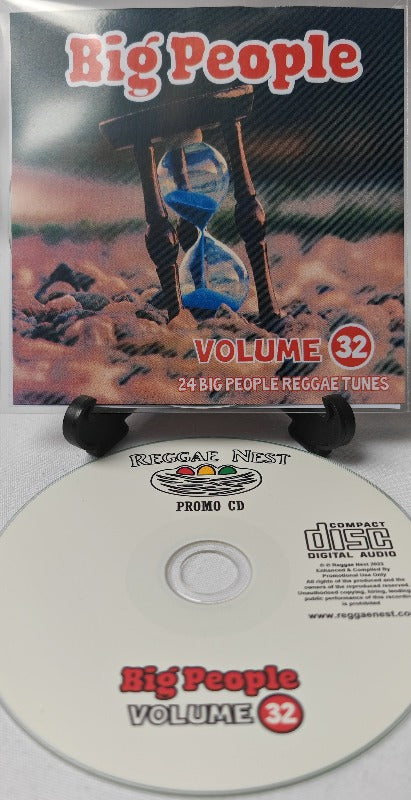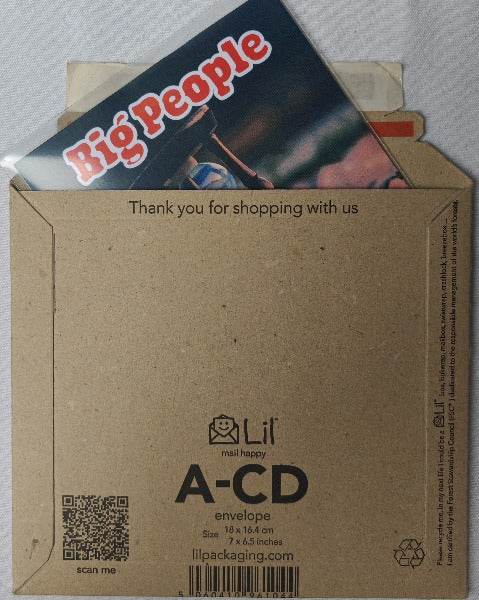 Big People Volume 32 - Mature Reggae for Mature people (2023)
Product description
Big People Vol 32
Goods: A brand new promo CD
Music: Volume 32 of the 'Big People' Series
Released: JUL 2023
Number of Tracks: 24 
CD Description: The latest in the 'Big People' series is another superb selection of tunes that play sweetly one after the other This series has been assembled with the mature reggae listener in mind. Some of these tunes will back very pleasant memories. 
Age of Music: 1968-2022
Genres: Reggae, Rocksteady, Gospel, Revive, Vocal, Lovers
Suitable for: Mature Listeners, Reggae Fans (all levels), DJ's
Audio Quality: Audio from FLAC/WAV files
Duration: 79 mins
Product Description: CDs are fully printed and brand new in plastic sleeves, wrapped in packs and are sealed with 'Promo CD' stickers. They are not available anywhere else, they are promotional cds, for promotional use.
Tracklists for the disc is as follows:
Big People Vol 32 - Total Playtime = 77 min 28 secs 

1. Let True Love Begin - Uriel Aldridge (2:40)
2. I Know - Dr Ring Ding, Doreen Shaffer (3:53)
3. You Are My First Love - Leonard Dillon (3:19)
4. Save The Last Dance For Me - The Heptones (2:50)
5. The Greatest Love Of All - Owen Gray (3:20)
6. Never Ending Song Of Love - Patrick Humphrey (3:21)
7. Baby I Love You - Horace Andy (3:37)
8. Peace Maker - Max Romeo & the Soul Mates (2:48)
9. No Jestering - Carl Malcolm (2:53)
10. Knatty No Jester - Big Youth (3:07)
11. Heavy Waist Line - Sil Bill (2:55)
12. Loy's Waist Line - Honey Boy (2:10)
13. Lovers Question - Delroy Wilson (3:40)
14. Happy Go Lucky Girl - Wayne Wade (4:00)
15. Let The Good Times Roll - Lloyd Condell (2:41)
16. Put On your Dancing Shoes - Dandy Livingstone (3:07)
17. Kung Fu Fighting - Lloyd Parks (4:02)
18. Groovin' - Natural Mystic (3:18)
19. Liberty - Alpheus (2:39)
20. Mr Fire Coal Man - The Blackstones (4:23)
21. Monkey Do - Big Jim (2:42)
22. I Man No Born Ya - Flip Kay (2:53)
23. Loving Reggae - The Mighty Maytones (3:40)
24. Never Give Your Heart Away - Carlton & the Shoes (3:25)
What is Big People Music?
Big People is the term used to describe reggae music for mature listeners. That doesn't necessarily mean that you have to be mature in years to enjoy them. Right through what we know as reggae today there has always been Big People music right through its journey, from Mento, Ska & Blue Beat to Rocksteady, Roots & Reggae. Big People also crosses over with Gospel, Dancehall and Soca. This collection represents this journey from the early years right up until modern day.

Big people 32
Excellent big people cd lots of good stuff and excellent songs if you're a reggae fan bye this cd and all the other big people albums 1 to 32 l have all of them
Eco-Friendly Packaging
We care for the environment
Get more Savings
Create a free account & get the latest news
FREE UK Delivery
Tracking provided for all orders over £24