Brutal Roots Collectors Box Set (Vol 1-28) & FREE stackable storage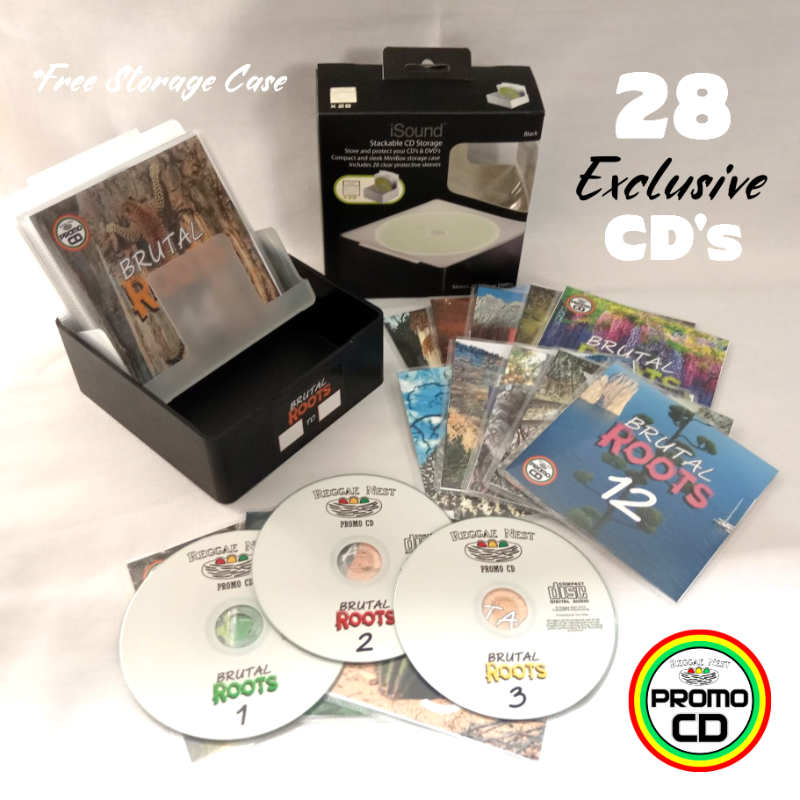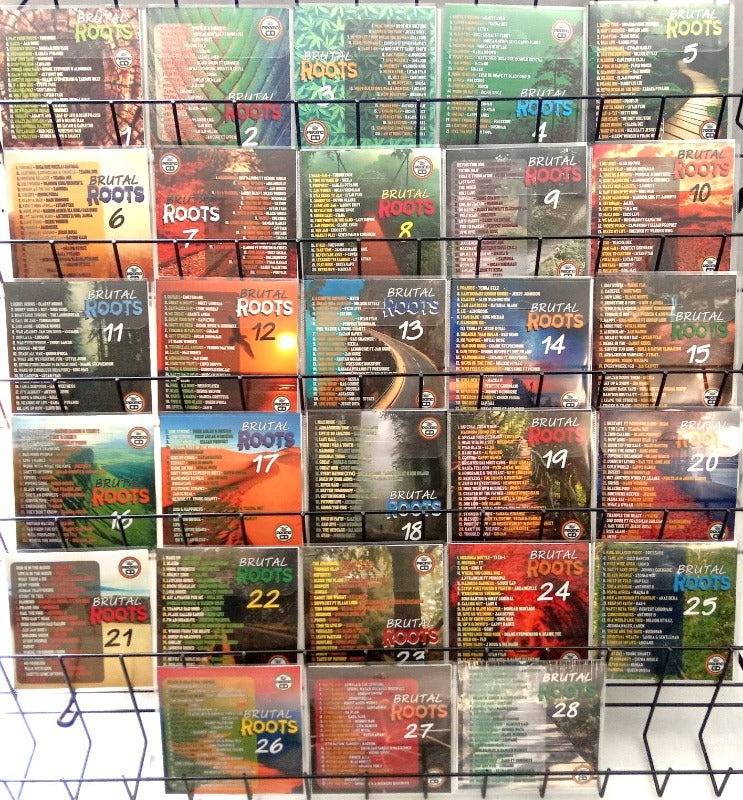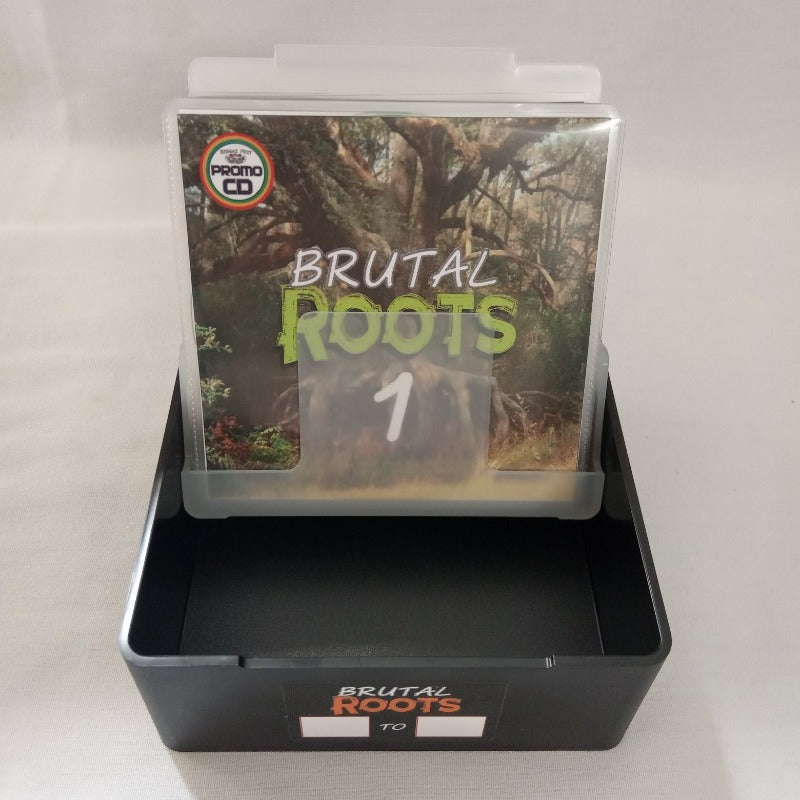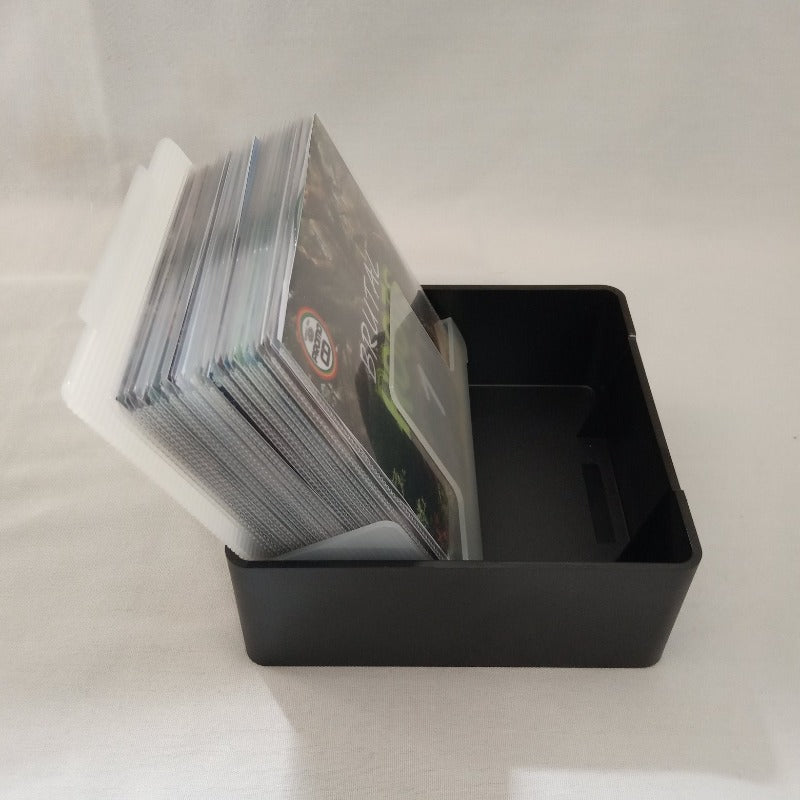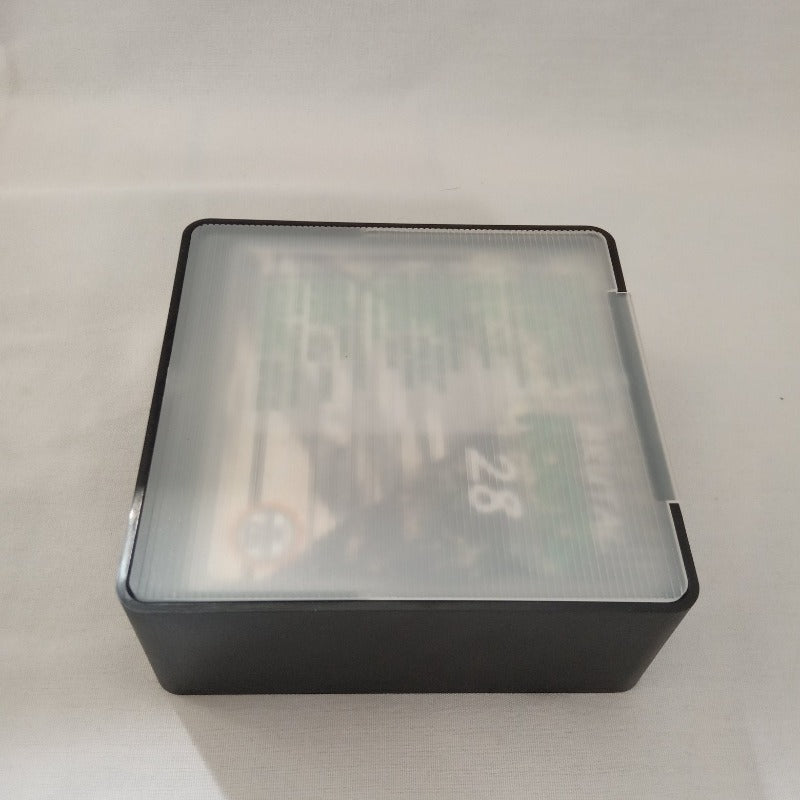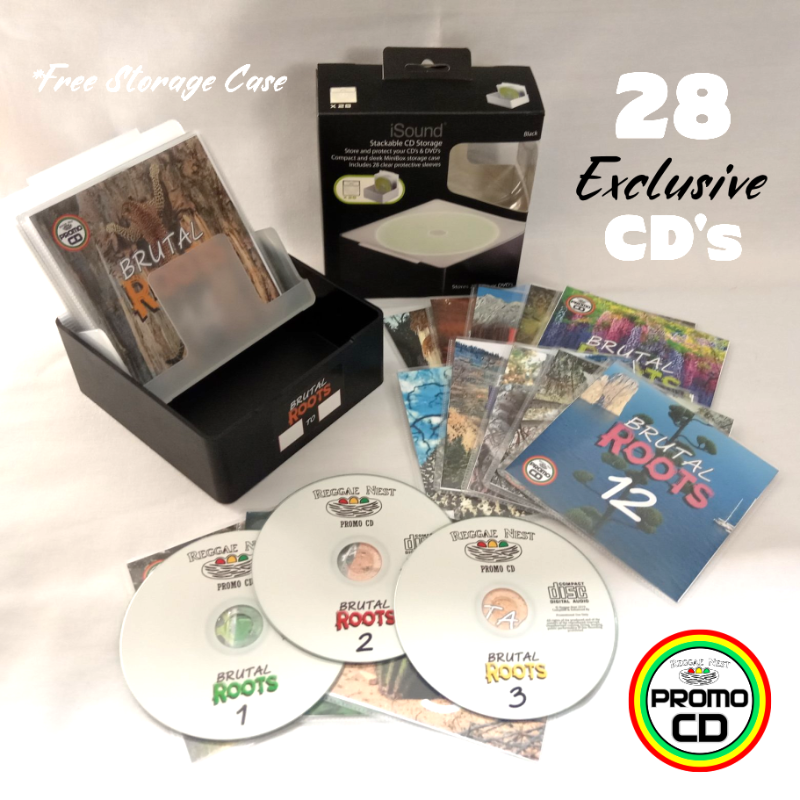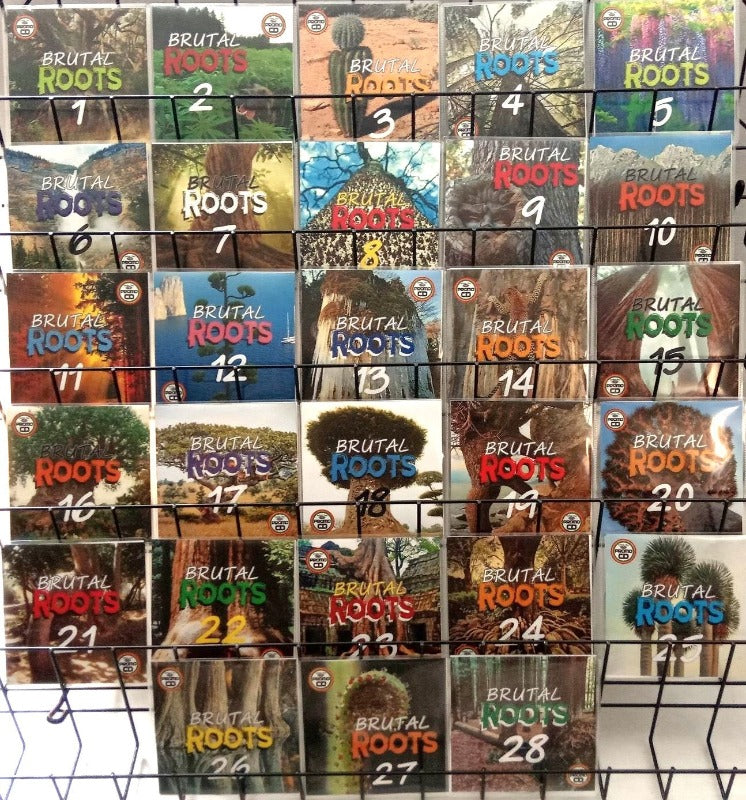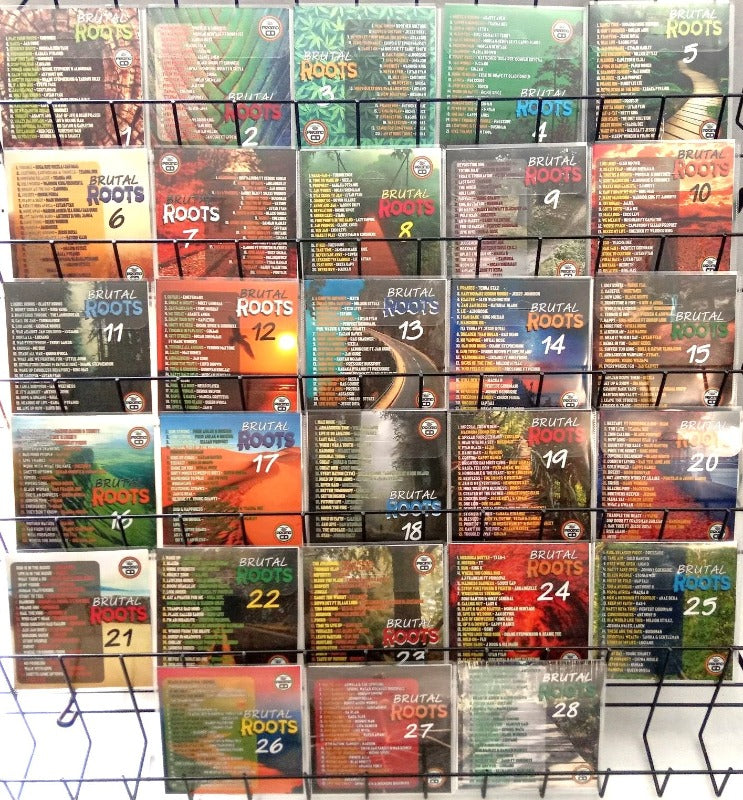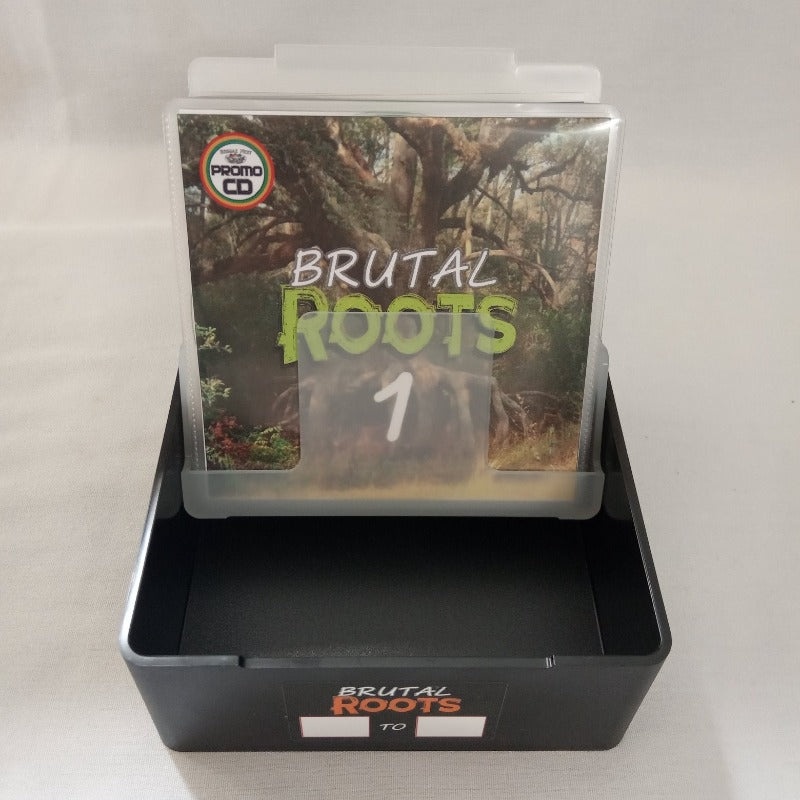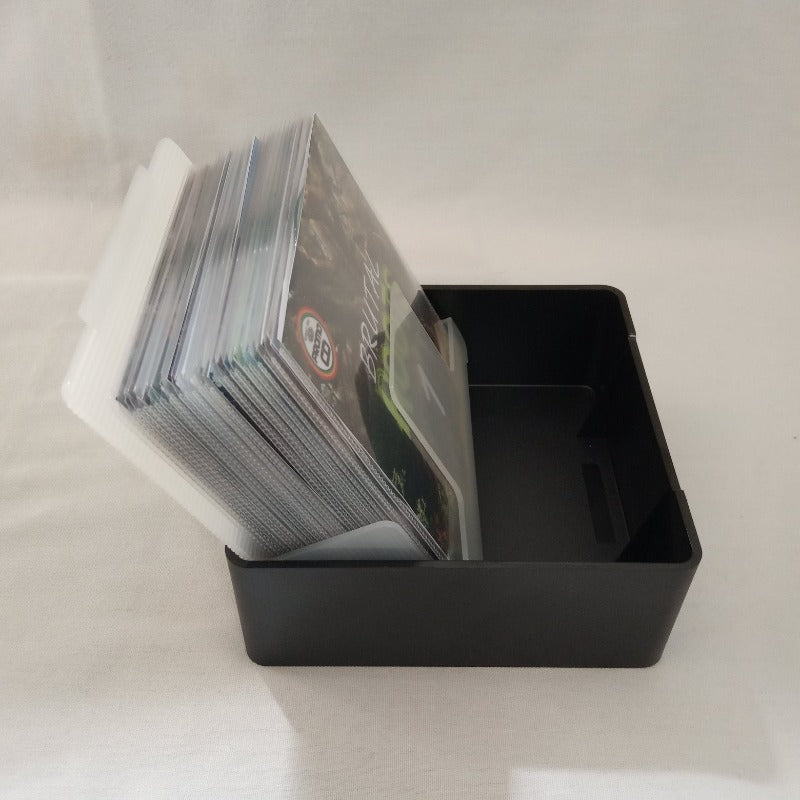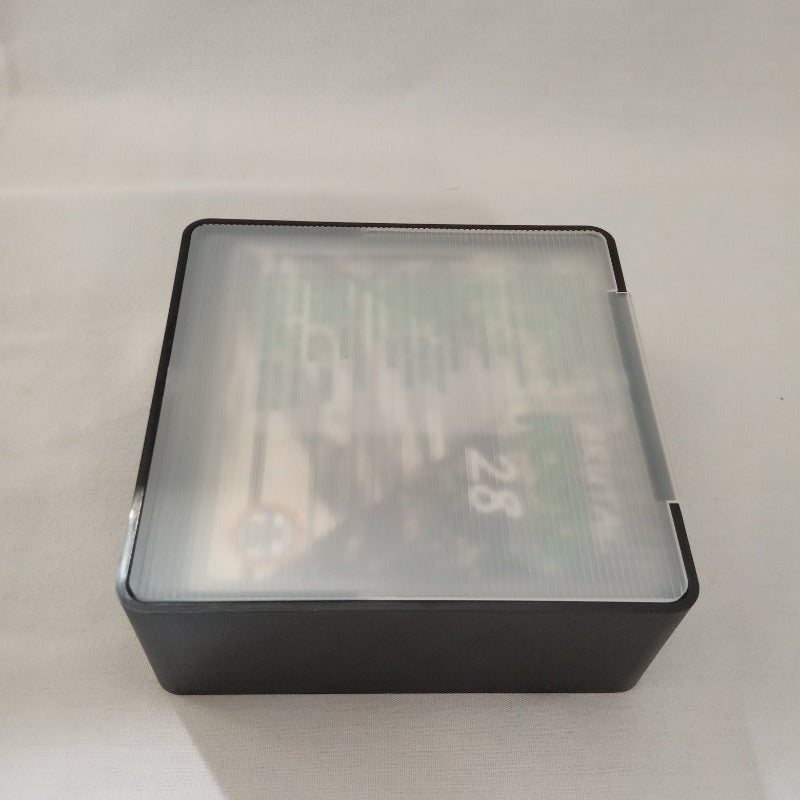 Brutal Roots Collectors Box Set (Vol 1-28) & FREE stackable storage
Product description
Brutal Roots Box Set (1-28)

Goods: A Box set collection containing 28 promo CD's & FREE Storage Box
Music: Volumes 1-28 of the 'Brutal Roots' series
Released: JUN 2022
Number of Tracks:  573
CD Description: A series dedicated to highlighting non-commercial vintage roots and culture reggae music, assembling them together creates a fantastic listen.  These are not your everyday roots tunes, some of these tracks are rare, some are album cuts, some 7" and a few 10 & 12" dotted in the collection.  Full of culture, reality, knowledge and upliftment.
Age of Music: Modern Day Roots (2015+)
Genres: New Roots, Culture, Reggae, Vocal, Riddims
Suitable for: New Roots & Culture fans, Collectors, DJ's, Presenters
Audio Quality: Audio from FLAC/WAV files
Duration: 36 Hours+
Product Description: CDs are fully printed and brand new in plastic sleeves, wrapped in packs and are sealed with 'Promo CD' stickers. They are not available anywhere else, they are promotional CDs, for Promotional use. 
Tracklist: The individual tracklisting for these discs is far to long to publish.  Some of the discs may be available individually or in smaller packs in store, where listings can be found.  However as a guide - artists that appear in this series include (but not limited to):
Akae Beka, Anthony B, Bugle, Bushman, Capleton, Chezidek, Chronixx, Duane Stephenson, Exco Levi, Fantan Mojah, Gappy Ranks, Ginjah, Iba Mahr, Jac Cure, Jesse Royal, Kabaka Pyramid, King Kong, Lila Ike, Luciano, Lutan Fyah, Macka B, Max Romeo, Micah Shemaiah, Morgan Heritage, Perfect Giddimani, Pressure, Protoje, Queen Omega, Richie Spice, Sizzlq, Tarrus Riley, Turbulence and many more.
Storage Box: The high quality storage box that this collection is delivered in, is durable, compact and sleek.  These cases are stackable which is great is you are collecting other series also.  A great way to store and protect your collection, whilst keeping it easily accessible.
Dimensions: 144mm Wide x 150mm Length x 60.5mm Height.  Weight (empty 390g, full 980g
What Is 'Brutal Roots'?
'Brutal Roots' series represents new roots reggae artists and styles that are meaningful, often infectious and sometimes deeply conscious music that fuses spoken word and/or vocals with drum and bass. There are some tracks in this collection that combine artists in different styles like toasting. The music often captures everyday feelings, thoughts, experiences, problems, reality moments which drives the music home and combined with the infectious reggae beat make an extremely pleasurable listen. Also in the collection you will find veteran artists with music in a modern roots style.
Eco-Friendly Packaging
We care for the environment
Get more Savings
Create a free account & get the latest news
FREE UK Delivery
Tracking provided for all orders over £24