Chistmas A Yaad - Reggae, Dancehall & Rubadub Up beat Christmas CD for Parties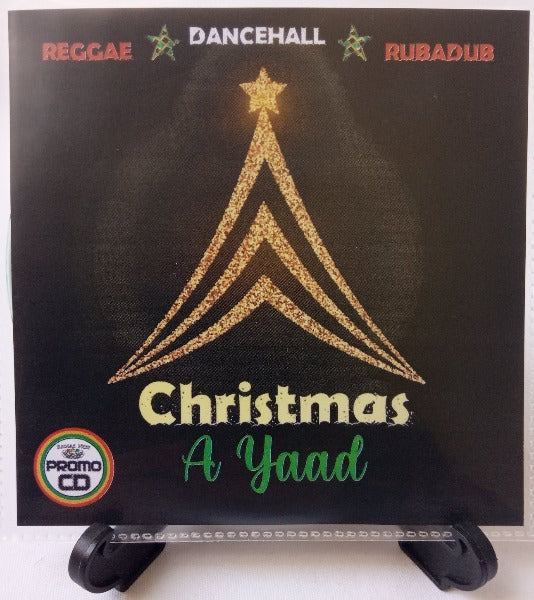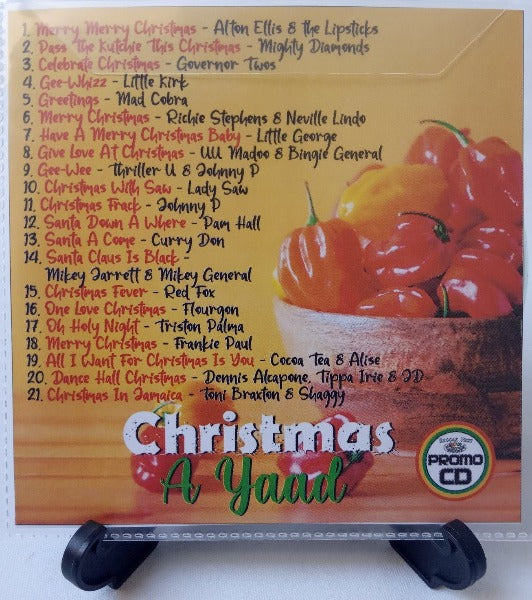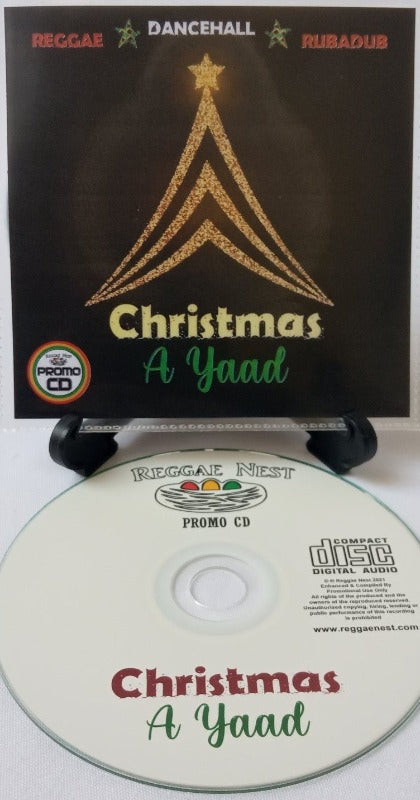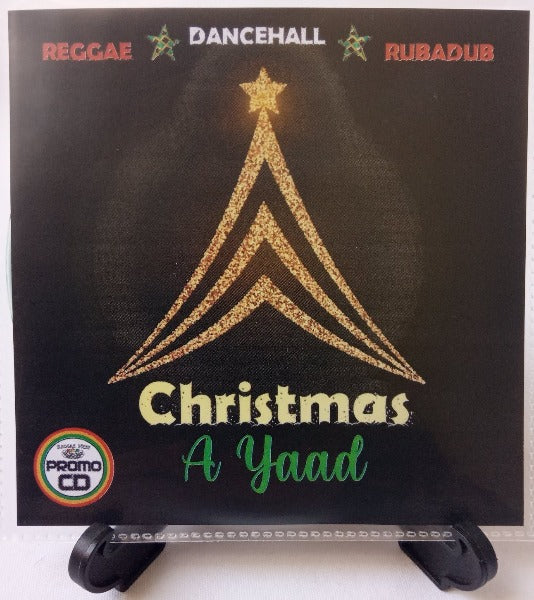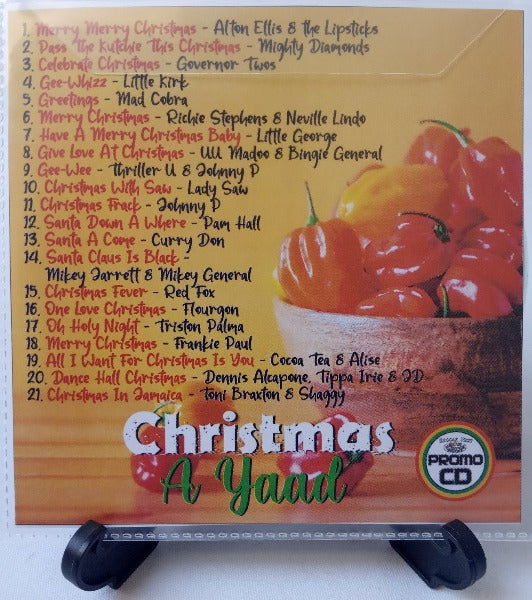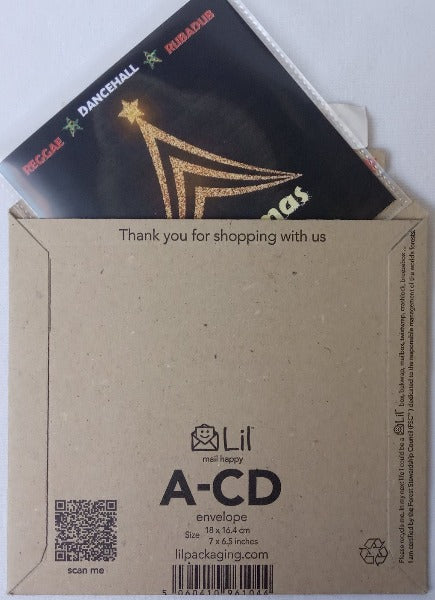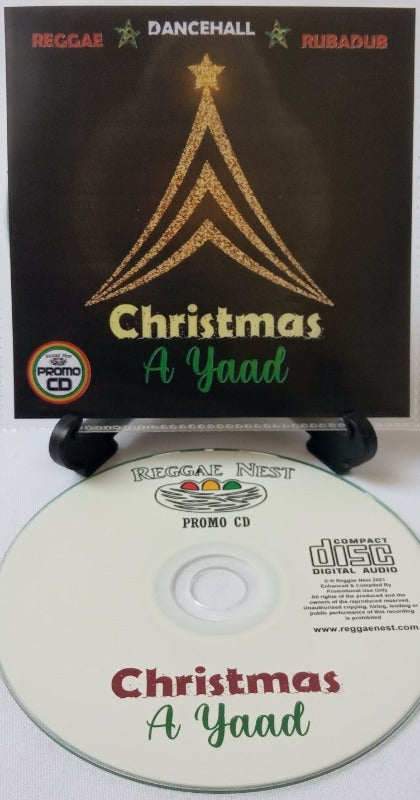 Chistmas A Yaad - Reggae, Dancehall & Rubadub Up beat Christmas CD for Parties
Product description
Christmas A Yaad

Goods: A brand new promo CD
Music: Christmas themed songs 'Christmas A Yard'
Released: NOV 2021
Number of Tracks: 21
CD Description: A bespoke CD that features Jamaican Vibes, an short ease into the reggae vibes, squeezes sweet rubadub and then touches Jamaican dancehall in a Christmas style.  Many of these tracks are on popular or classic riddims.  A clever collection, useful for any party happening around the Christmas period.  Particularly of interest to DJ's.
Age of Music: 1971-2017 (Mainly 90's)
Genres: Reggae, Rubadub, Dancehall
Suitable for: All the Family
Audio Quality: Audio from FLAC/WAV files
Duration: 77 mins
Product Description: CDs are fully printed and brand new in plastic sleeves, wrapped in packs and are sealed with 'Promo CD' stickers. They are not available anywhere else, they are promotional cds, for promotional use.
Tracklists for the disc is as follows:
Christmas A Yaad - Total Playtime = 76 mins 40 secs
1. Merry Merry Christmas - Alton Ellis & the Lipsticks (2:13)
2. Pass The Kutchie This Christmas - Mighty Diamonds (2:42)
3. Celebrate Christmas - Governor Twos (3:20)
4. Gee-Whizz - Little Kirk (3:40)
5. Greetings - Mad Cobra (3:59)
6. Merry Christmas - Richie Stephens & Neville Lindo (3:49)
7. Have A Merry Christmas Baby - Little George (3:26)
8. Give Love At Christmas - UU Madoo & Bingie General (4:59)
9. Gee-Wee - Thriller U & Johnny P (3:50)
10. Christmas With Saw - Lady Saw (3:08)
11. Christmas Frack - Johnny P (3:42)
12. Santa Down A Where - Pam Hall (3:48)
13. Santa A Come - Curry Don (3:23)
14. Santa Claus Is Black - Mikey Jarrett & Mikey General (4:04)
15. Christmas Fever - Red Fox (3:53)
16. One Love Christmas - Flourgon (3:42)
17. Oh Holy Night - Triston Palma (3:23)
18. Merry Christmas - Frankie Paul (3:43)
19. All I Want For Christmas Is You - Cocoa Tea & Alise (4:13)
20. Dance Hall Christmas - Dennis Alcapone, Tippa Irie & JD (3:16)
21. Christmas In Jamaica - Toni Braxton & Shaggy (4:22)

What is 'Christmas A Yard?'
Listening to this disc should put you in the feel of Caribbean Festivity pretty quickly.  Some veteran, some popular, some hardly known artists all come together on this disc to provide an entertaining, upbeat and energetic Christmas party CD.  It's definitely a disc you'll return to year after year.

MEDIOCRE
Apart from the actual numbers that are by the original artists a great number of these sound like they have been recorded without a band ie a singer then computer generated sounds. So many tracks are just feeble. The whole Christmas series are feeble woeful covers. I hope for some inspired, properly produced, with musicians, not PC keyboard, reggae covers you could play in a club to bring a smile, promote Festive cheer and keep people dancing. Anyone know of such a Xmas reggae CD?
Wicked tunes
Every time wicked tunes excellent service every time first class every time
Eco-Friendly Packaging
We care for the environment
Get more Savings
Create a free account & get the latest news
FREE UK Delivery
Tracking provided for all orders over £24