Covered In Reggae (Rock & Indie) - Various Artists Rock & Indie songs in Reggae Awesome!!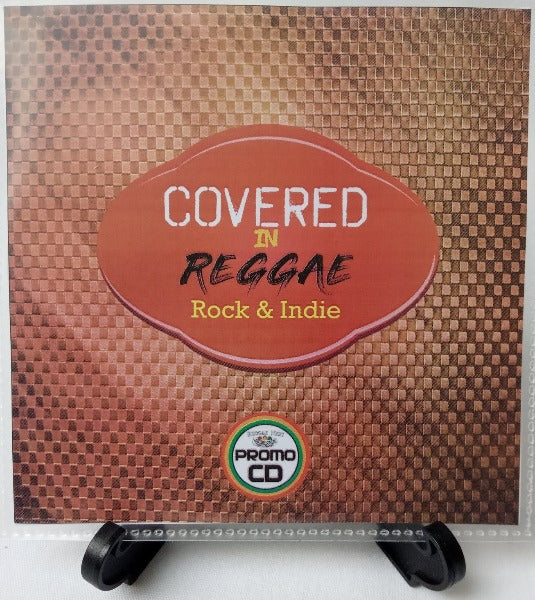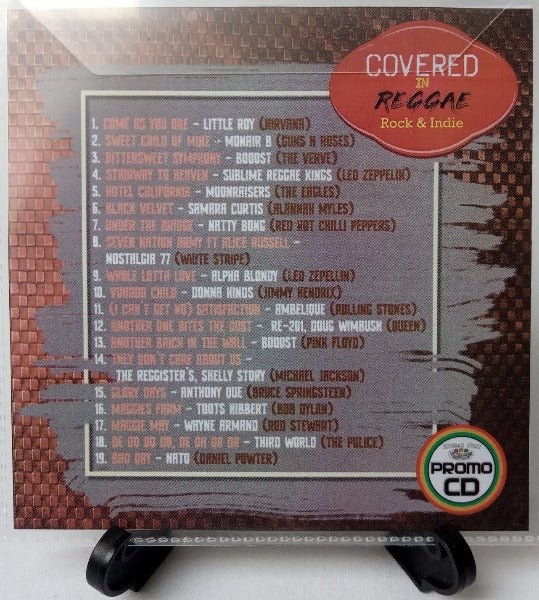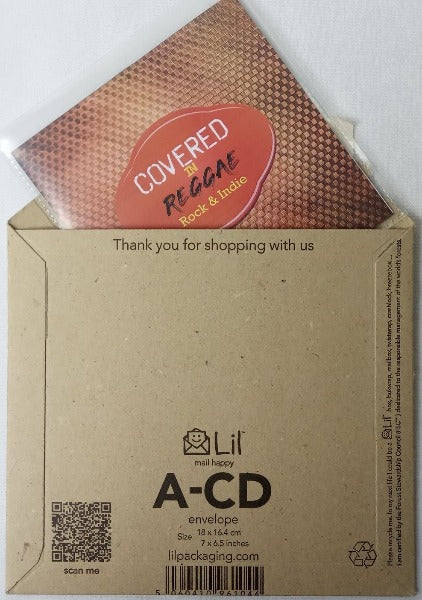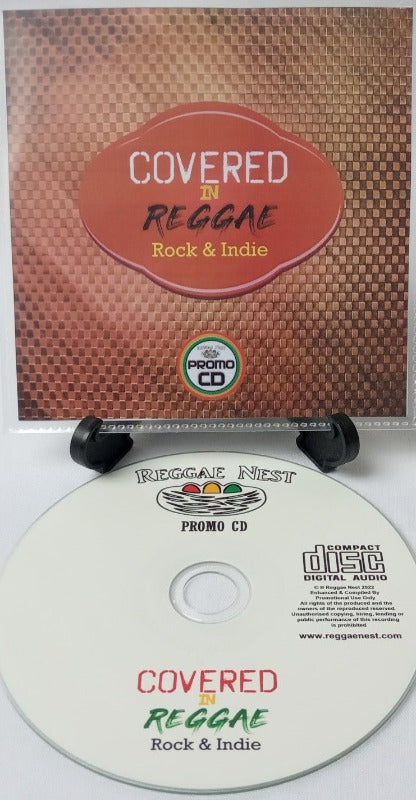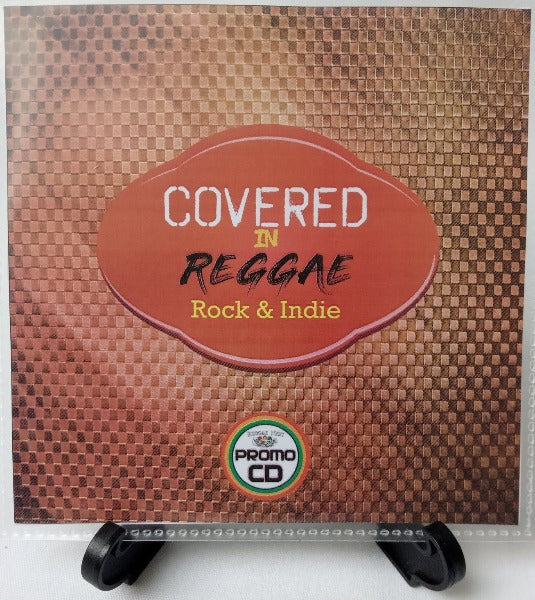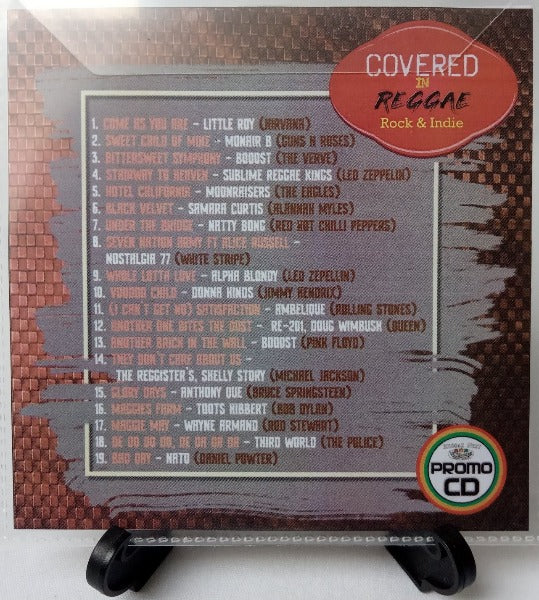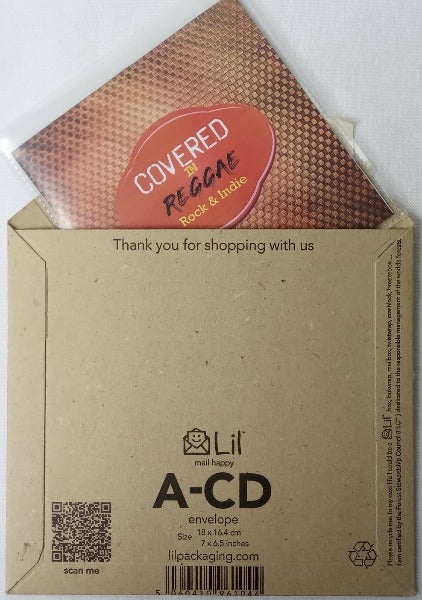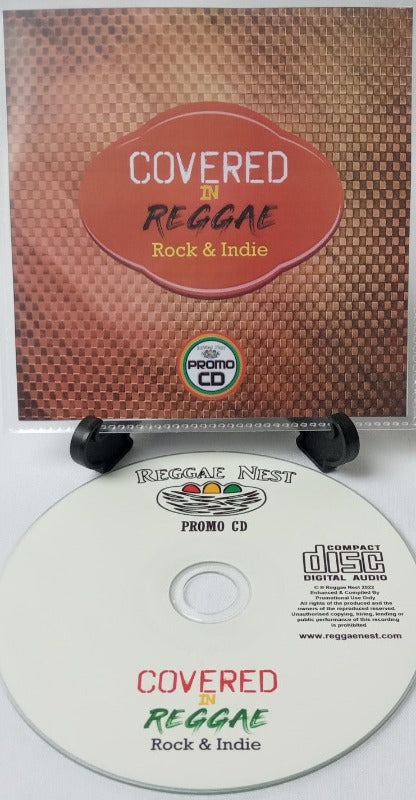 Covered In Reggae (Rock & Indie) - Various Artists Rock & Indie songs in Reggae Awesome!!
Product description
Covered In Reggae (Rock & Indie)

Goods: A brand new promo CD
Music: 'Covered In Reggae' series special - the Rock & Indie versions
Released: OCT 2022
Number of Tracks: 19 
CD Description: A special edition of the Covered series, featuring full length beautiful renditions of Popular Rock & Indie tracks from a wide age range.  It's a refreshing change to hear these songs covered in a reggae style. These versions give the opportunity to enjoy the lyrics that you may be familiar with with the reggae interpretations in a totally different light. Enjoy!!
Age of Music: Early Reggae-Modern Reggae
Genres: Rock, Indie, Soft Rock, Pop all in a Reggae Style
Suitable for: Easy Listeners, Collectors, DJ's, Presenters, Reggae Fans
Audio Quality: Audio from FLAC/WAV files
Duration: 79 mins
Product Description: CDs are fully printed and brand new in plastic sleeves, wrapped in packs and are sealed with 'Promo CD' stickers. They are not available anywhere else, they are promotional cds, for promotional use.
Tracklists for the disc is as follows:
Covered in Reggae (Rock & Indie) Total Playtime = 79 min 14 secs:
1. Come As You Are - Little Roy (4:05)
2. Sweet Child Of Mine - Monair B (4:10)
3. Bittersweet Symphony - Booost (5:55)
4. Stairway To Heaven - Sublime Reggae Kings (3:56)
5. Hotel California - Moonraisers (4:21)
6. Black Velvet - Samara Curtis (3:52) 
7. Under The Bridge - Natty Bong (4:02)
8. Seven Nation Army ft Alice Russell - Nostalgia 77 (5:28)
9. Whole Lotta Love - Alpha Blondy (3:28)
10. Voodoo Child - Donna Hinds (3:47)
11. (I Can't Get No) Satisfaction - Ambelique (3:57)
12. Another One Bites The Dust - RE-201, Doug Wimbush (3:37)
13. Another Brick In the Wall - Boost (4:15)
14. They Don't Care About Us - The Reggister's, Shelly Story (4:10)
15. Glory Days - Anthony Que (4:02)
16. Maggies Farm - Toots Hibbert (4:17)
17. Maggie May - Wayne Armand (4:07)
18. De Do Do Do, De Da Da Da - Third World (4:17)
19. Bad Day - Nato (3:11)
What is 'Covered In Reggae'?
This collection is one for all die-hard reggae fans, some very popular and brilliant songs borrowed from other genres performed by established, quality reggae artists. The series features the best of the best in reggae covers, make sure you keep an eye on your discs, they are hot property. Sometimes the reggae versions can outshine their original song format. Music from a wide variety of genres, with a new coat of reggae!
5***** cd
This cd is awsome !! I hope that there will be more like it in the future. I strongly recommand !!
indie cover in reggae
another series to collect different twist to do indie music in reggae good cd
Could be better..
Great idea but there could be better indie rock tracks
BETTER, BUT CAN BE BETTER STILL!
I had made the suggestion that Covered in Reggae should be more ambitious than just covering soft pop pap. I'd suggested reggae cover versions of harder music, such as rock so this first one is a welcome step in that direction. However, most of this is soft rock, soft indie and still not what I want. There are a few tracks that even I like but too many are limp. Can we have reggae covers of tougher music - it is out there and needs reggae nest to find it? I want stuff to party to, not just for playing in the car! A welcome step but try harder for the next one!
Eco-Friendly Packaging
We care for the environment
Get more Savings
Create a free account & get the latest news
FREE UK Delivery
Tracking provided for all orders over £24