Covered In Reggae 20 - Various Artists RnB, Soul & Pop songs in Reggae WICKED!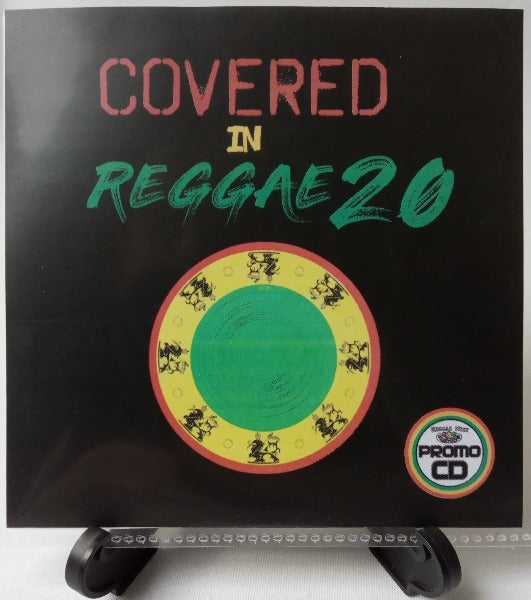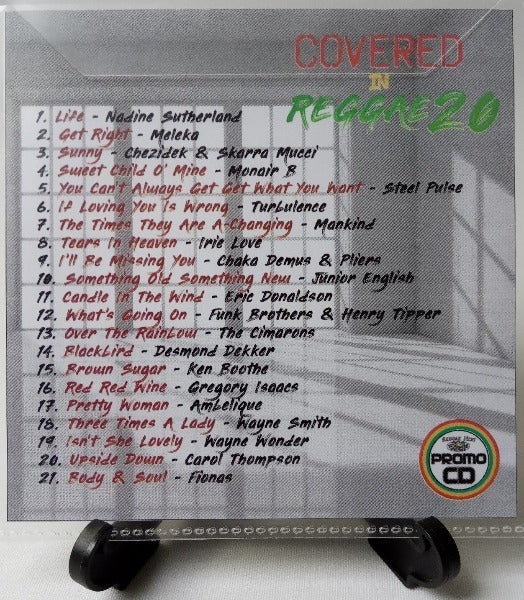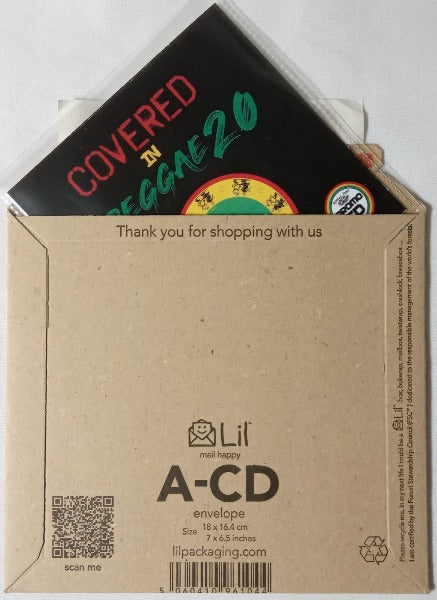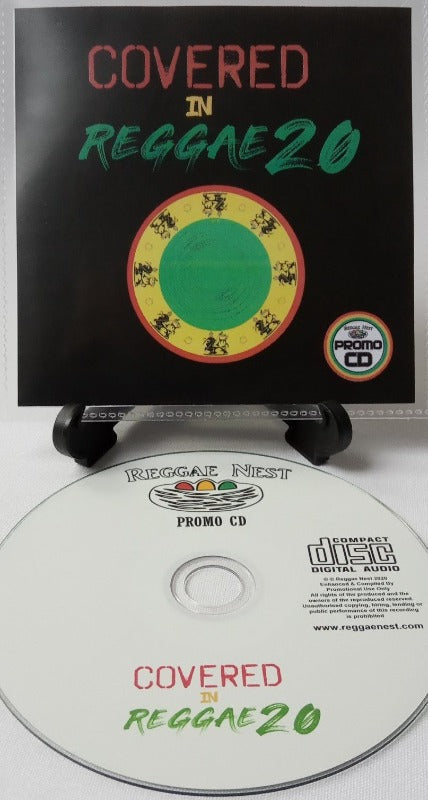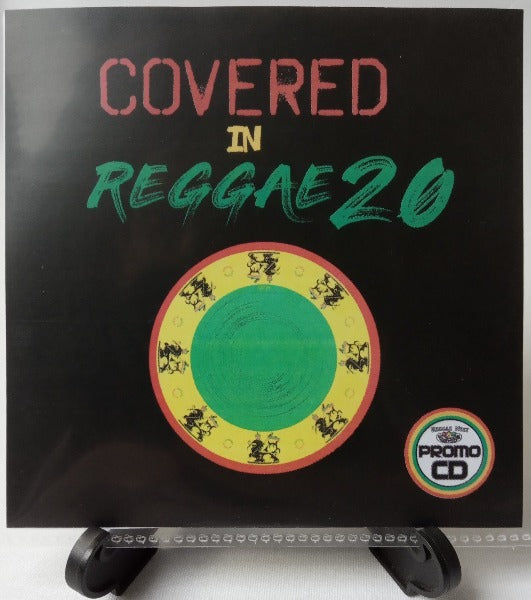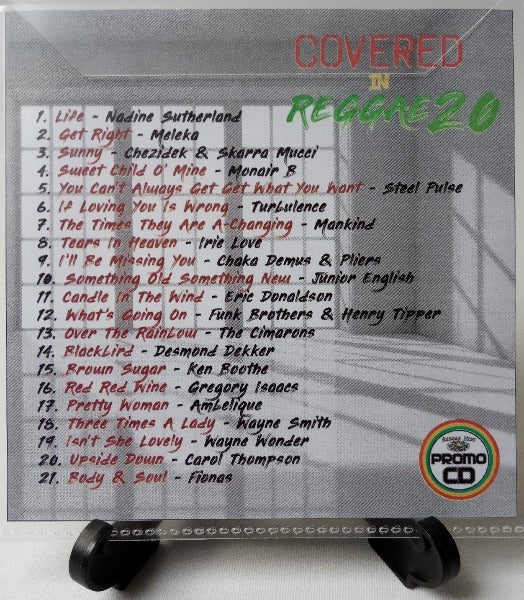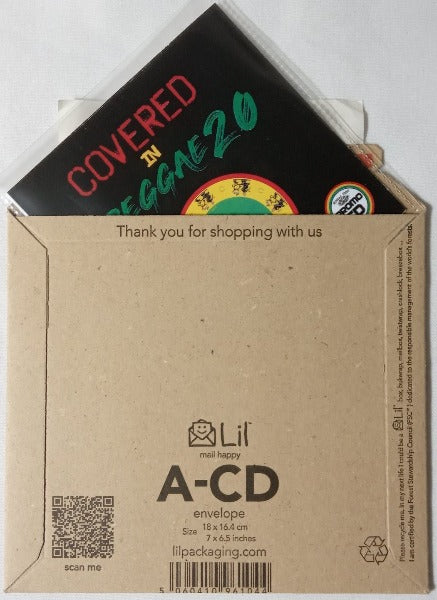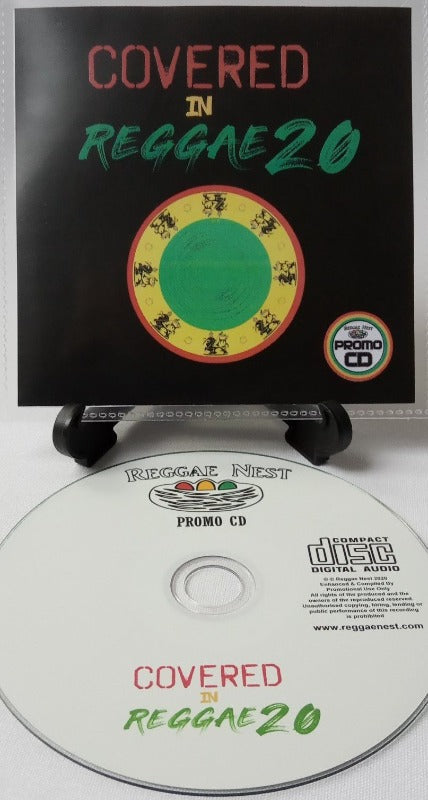 Covered In Reggae 20 - Various Artists RnB, Soul & Pop songs in Reggae WICKED!
Product description
Covered In Reggae 20

Goods: A brand new promo CD
Music: Volume 20 of the 'Covered In Reggae' series
Released: JAN 2021
Number of Tracks: 21 
CD Description: Featured on these discs are popular and well known soul, rnb and pop songs covered in a reggae style. Warning - there are some awesome tunes on these discs which play nicely in the summer or winter, morning or evening, just turn up your volume and set your bass right! Enjoy!!
Age of Music: 1974-2020
Genres: Soul, Pop, Disco, Rock, Indie all in a Reggae Style
Suitable for: Easy Listeners, Collectors, DJ's, Presenters, Reggae Fans
Audio Quality: Audio from FLAC/WAV files
Duration: 78 mins
Product Description: CDs are fully printed and brand new in plastic sleeves, wrapped in packs and are sealed with 'Promo CD' stickers. They are not available anywhere else, they are promotional cds, for promotional use.
Tracklists for the disc is as follows:
Covered in Reggae 20 - Total Playtime = 78 min 15 secs
1. Life - Nadine Sutherland (4:07)
2. Get Right - Meleka (3:49)
3. Sunny - Chezidek & Skarra Mucci (3:15)
4. Sweet Child O' Mine - Monair B (4:11)
5. You Can't Always Get Get What You Want - Steel Pulse (4:19)
6. If Loving You Is Wrong - Turbulence (3:45)
7. The Times They Are A-Changing - Mankind (4:20)
8. Tears In Heaven - Irie Love (4:07)
9. I'll Be Missing You - Chaka Demus & Pliers (4:19)
10. Something Old Something New - Junior English (3:52)
11. Candle In The Wind - Eric Donaldson (2:13)
12. What's Going On - Funk Brothers & Henry Tipper (3:44)
13. Over The Rainbow - The Cimarons (2:42)
14. Blackbird - Desmond Dekker (3:16)
15. Brown Sugar - Ken Boothe (3:24)
16. Red Red Wine - Gregory Isaacs (4:34)
17. Pretty Woman - Ambelique (3:44)
18. Three Times A Lady - Wayne Smith (3:26)
19. Isn't She Lovely - Wayne Wonder (3:20)
20. Upside Down - Carol Thompson (3:21)
21. Body & Soul - Fiona (4:21)
What is 'Covered In Reggae'?
This collection is one for all die-hard reggae fans, some very popular and brilliant songs borrowed from other genres performed by established, quality reggae artists. The series features the best of the best in reggae covers, make sure you keep an eye on your discs, they are hot property. Sometimes the reggae versions can outshine their original song format. Music from a wide variety of genres, with a new coat of reggae!
Eco-Friendly Packaging
We care for the environment
Get more Savings
Create a free account & get the latest news
FREE UK Delivery
Tracking provided for all orders over £24