Covered In Reggae 29 - Various Artists RnB, Soul & Pop songs in Reggae WICKED!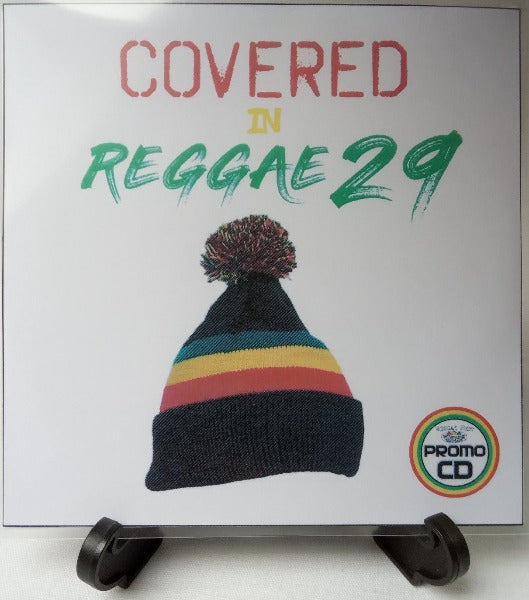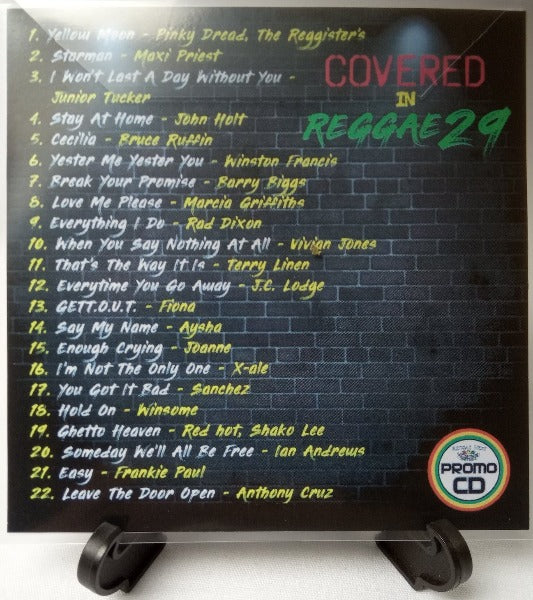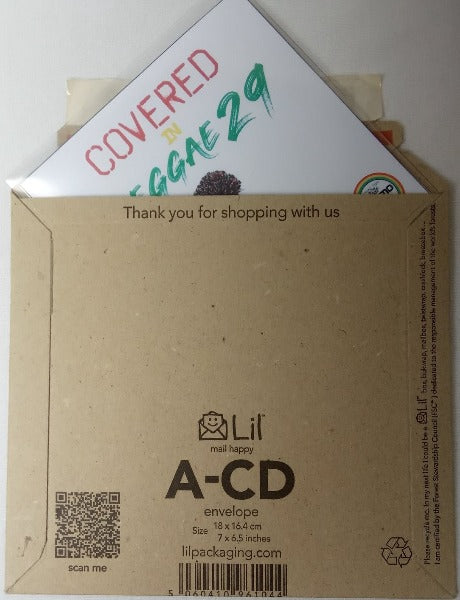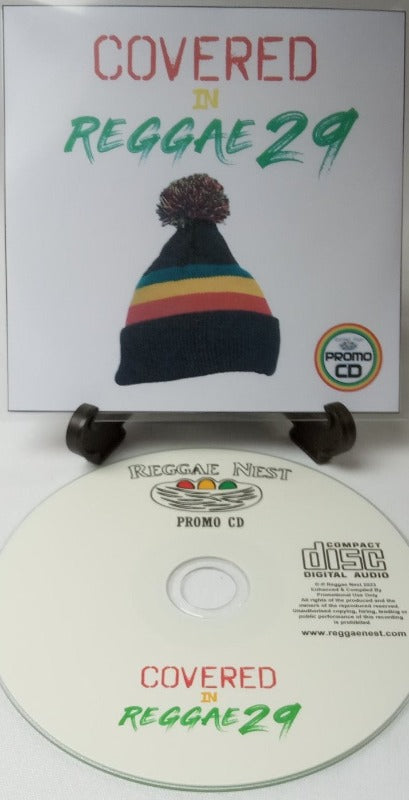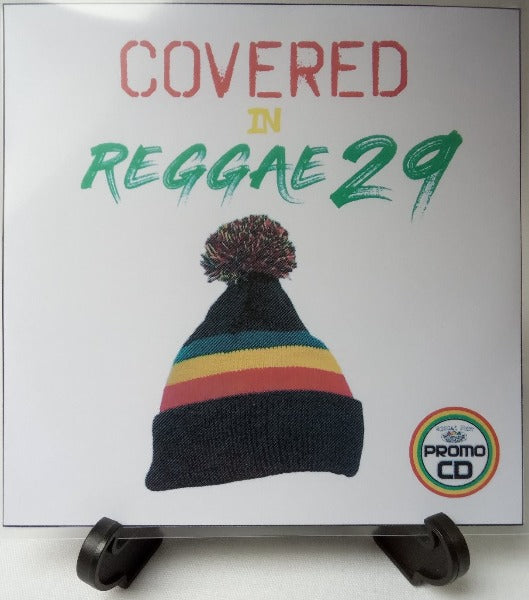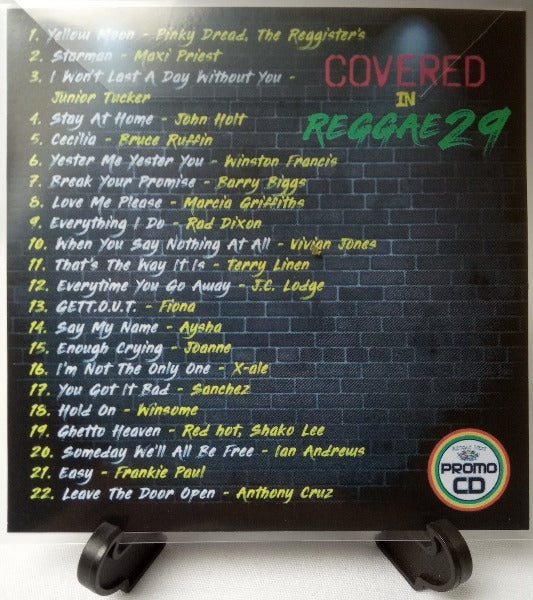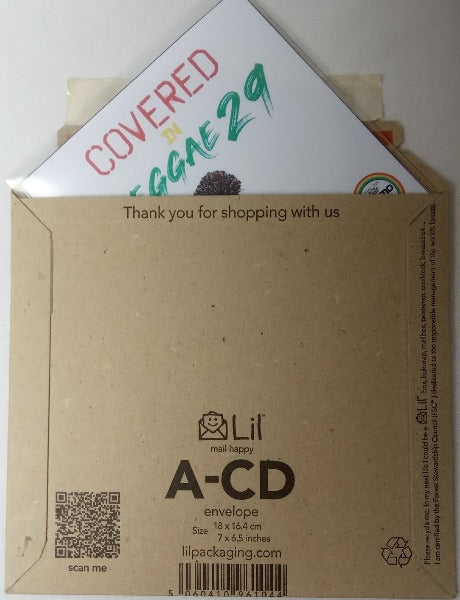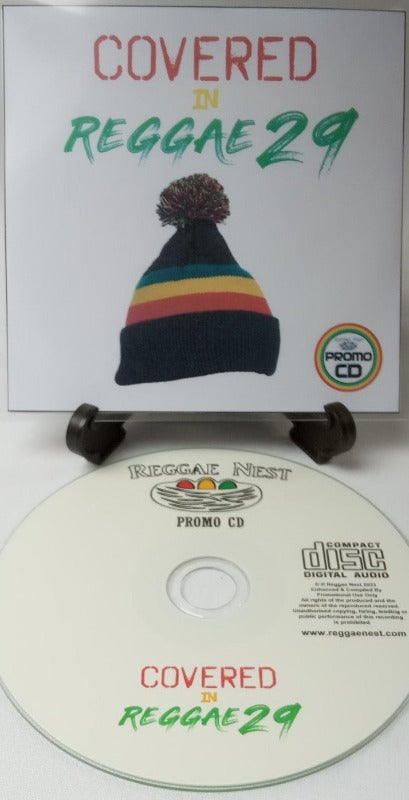 Covered In Reggae 29 - Various Artists RnB, Soul & Pop songs in Reggae WICKED!
Product description
Covered In Reggae 29

Goods: A brand new promo CD
Music: Volume 29 of the 'Covered In Reggae' series, featuring several recent Hits covered in reggae among some classic songs with Modern twists.
Released: FEB 2023
Number of Tracks: 22
CD Description: Featured on these discs are popular and well known soul, rnb and pop songs covered in a reggae style. Warning - there are some awesome tunes on these discs which play nicely in the summer or winter, morning or evening, just turn up your volume and set your bass right! Enjoy!!
Age of Music: 1970-2023
Genres: Soul, Pop, Disco, Rock, Indie all in a Reggae Style
Suitable for: Easy Listeners, Collectors, DJ's, Presenters, Reggae Fans
Audio Quality: Audio from FLAC/WAV files
Duration: 79 mins
Product Description: CDs are fully printed and brand new in plastic sleeves, wrapped in packs and are sealed with 'Promo CD' stickers. They are not available anywhere else, they are promotional cds, for promotional use.
Tracklists for the disc is as follows:
Covered in Reggae 29 - Total Playtime 79 min 42 secs
1. Yellow Moon - Pinky Dread, The Reggister's (3:20)
2. Starman - Maxi Priest (4:18)
3. I Won't Last A Day Without You - Junior Tucker (3:38)
4. Stay At Home - John Holt (3:01)
5. Cecilia - Bruce Ruffin (2:08)
6. Yester Me Yester You - Winston Francis (2:33)
7. Break Your Promise - Barry Biggs (3:47)
8. Love Me Please - Marcia Griffiths (4:13)
9. Everything I Do - Rad Dixon (3:41)
10. When You Say Nothing At All - Vivian Jones (4:09)
11. That's The Way It Is - Terry Linen (3:55)
12. Everytime You Go Away - J.C. Lodge (4:05)
13. GETT.O.U.T. - Fiona (3:52)
14. Say My Name - Aysha (3:54)
15. Enough Crying - Joanne (3:40)
16. I'm Not The Only One - X-ale (3:49)
17. You Got It Bad - Sanchez (3:49)
18. Hold On - Winsome (3:41)
19. Ghetto Heaven - Red Hot, Shako Lee (3:40)
20. Someday We'll All Be Free - Ian Andrews (3:28)
21. Easy - Frankie Paul (3:20)
22. Leave The Door Open - Anthony Cruz (3:37)
What is 'Covered In Reggae'?
This collection is one for all die-hard reggae fans, some very popular and brilliant songs borrowed from other genres performed by established, quality reggae artists. The series features the best of the best in reggae covers, make sure you keep an eye on your discs, they are hot property. Sometimes the reggae versions can outshine their original song format. Music from a wide variety of genres, with a new coat of reggae!

covered in reggae 29
very prompt great selection of tracks very happy
Excellent cd
Excellent cd it's just full of excellent tracks love it well done to richie l would recommend it 👍
RNB COVER IN REGGAE 29
good cover of songs cant wait for volume 30
Eco-Friendly Packaging
We care for the environment
Get more Savings
Create a free account & get the latest news
FREE UK Delivery
Tracking provided for all orders over £24