Fallen Giants 11 a series dedicated to Reggae Giants no longer with us R.I.P.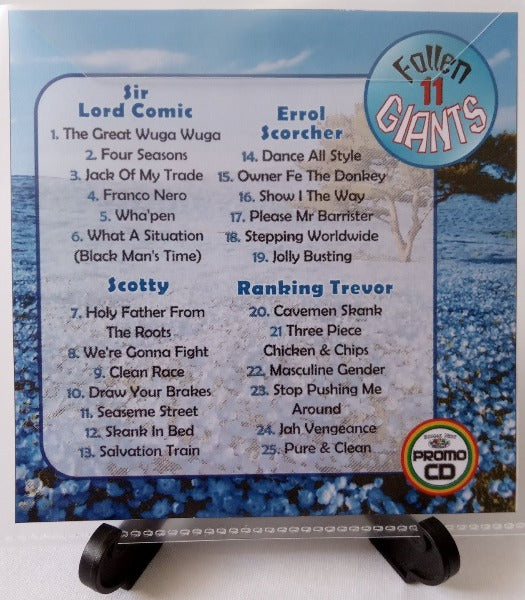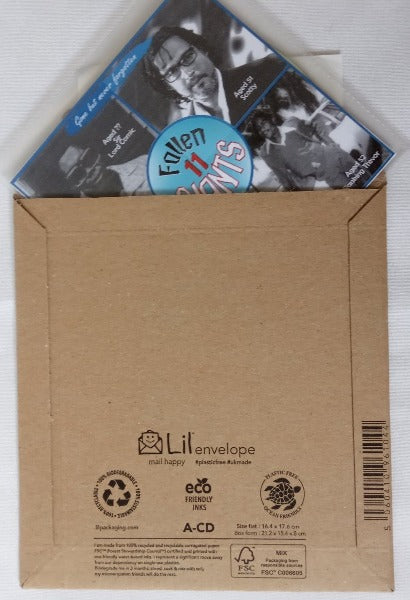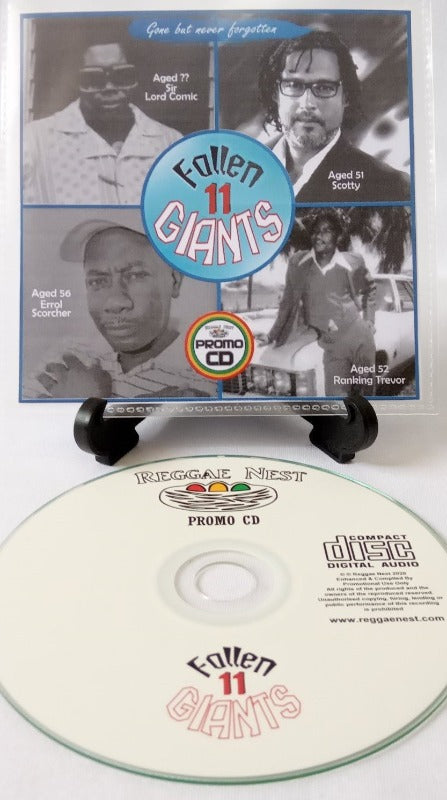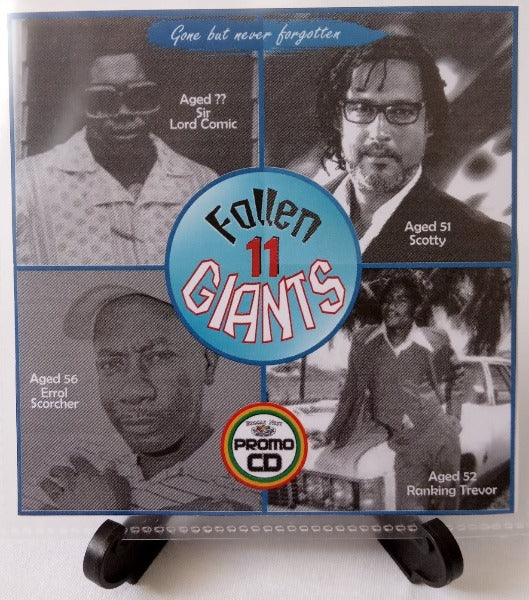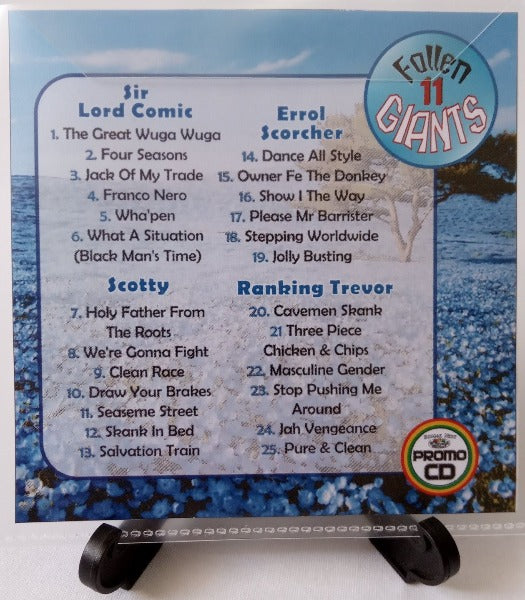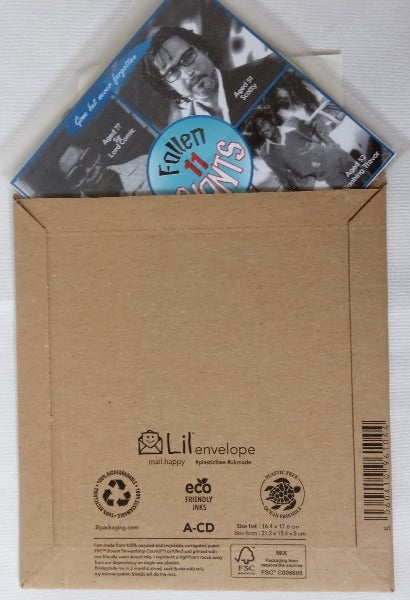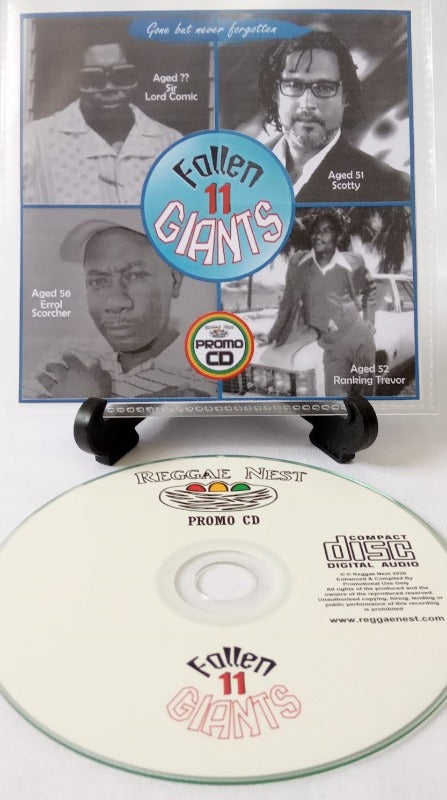 Fallen Giants 11 a series dedicated to Reggae Giants no longer with us R.I.P.
Product description
Fallen Giants 11

Goods: A brand new promo CD
Music: Blue Discs - 4 Jamaican Deejays - Fallen Giants 11
Released: JUL 2020
Number of Tracks: 25 
CD Description: 'Fallen Giants' - Must-have 4CD sets featuring 16 'Giant' artists that are no longer with us but have significantly contributed to the scene and are firmly cemented in reggaes Hall of Fame. These artists have delivered us outstanding music and through constant reminders like these, they will always be cherished for generations to come.
Age of Music: 60's-80's mainly
Genres: Ska, Rocksteady, Early Reggae, Classic Reggae, Deejays
Suitable for: Historians, Collectors, DJ's, Presenters, Reggae/Ska Fans
Audio Quality: Audio from FLAC/WAV files
Duration: 76 mins
Product Description: CDs are fully printed and brand new in plastic sleeves, wrapped in packs and are sealed with 'Promo CD' stickers. They are not available anywhere else, they are promotional cds, for promotional use.
Tracklist for the disc is as follows:
Fallen Giants 11 - Tracklist total playtime = 78 mins 45 Secs:

Sir Lord Comic
1. The Great Wuga Wuga (3:02)
2. Four Seasons (2:41)
3. Jack Of My Trade (3:26)
4. Franco Nero (2:50)
5. Wha'pen (2:02)
6. What A Situation (Black Man's Time) (2:24)

Scotty
7. Holy Father From The Roots (2:54)
8. We're Gonna Fight (2:59)
9. Clean Race (3:18)
10. Draw Your Brakes (3:34)
11. Seaseme Street (3:33)
12. Skank In Bed (3:42)
13. Salvation Train (3:41)

Errol Scorcher
14. Dance All Style (3:07)
15. Owner Fe The Donkey (3:23)
16. Show I The Way (3:02)
17. Please Mr Barrister (3:11)
18. Stepping Worldwide (3:18)
19. Jolly Busting (3:20)

Ranking Trevor
20. Cavemen Skank (3:00)
21 Three Piece Chicken & Chips (3:22) 
22. Masculine Gender (3:20)
23. Stop Pushing Me Around (3:34)
24. Jah Vengeance (3:09)
25. Pure & Clean (2:48)

What Is 'Fallen Giants' series?
Many artists lived their lives (some of them so short) and never got to witness the effect that their reggae music has and is now having across the whole globe. Some have even passed away poor, receiving little rewards or sometimes without any just  rewards for their work. This series ensures that these artists legacies live on and that younger generations can study, learn and appreciate them.  Without these artists, there would not of been a pathway for younger generations to carry on driving the reggae train up to this present day.
Eco-Friendly Packaging
We care for the environment
Get more Savings
Create a free account & get the latest news
FREE UK Delivery
Tracking provided for all orders over £24