I Can't Breathe - How One Man Woke Up The World - A Reggae Dedication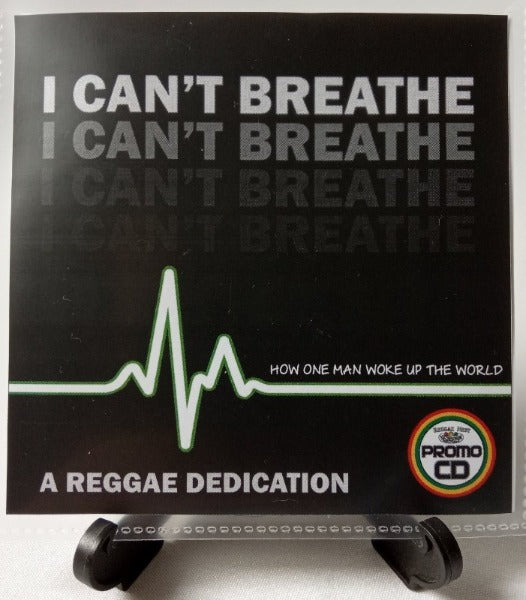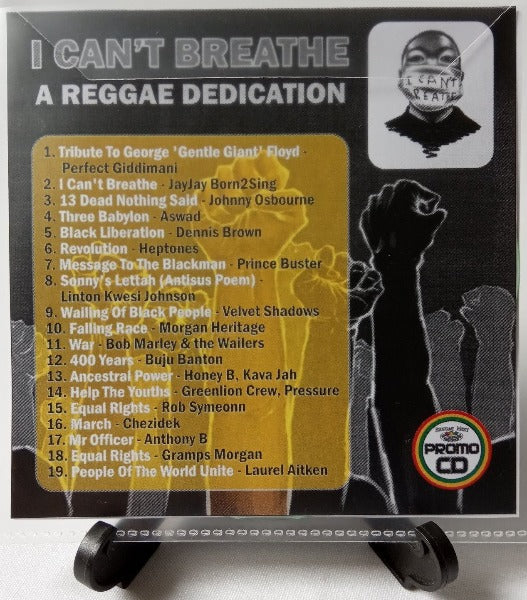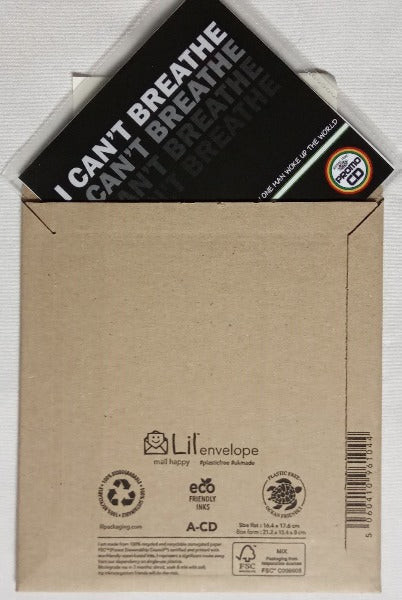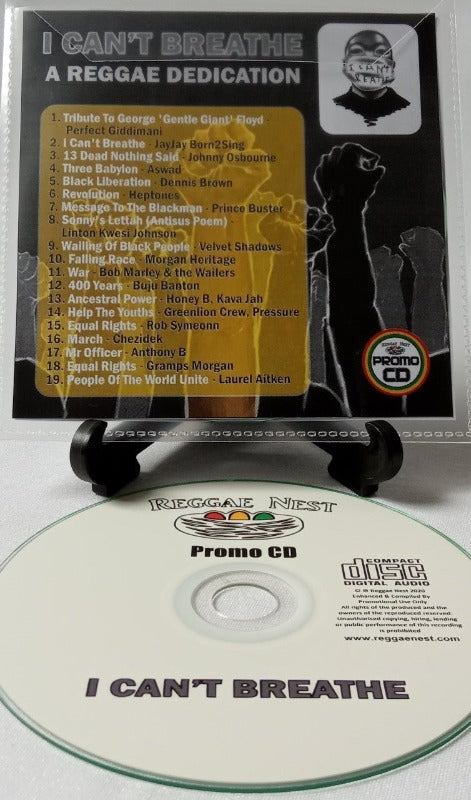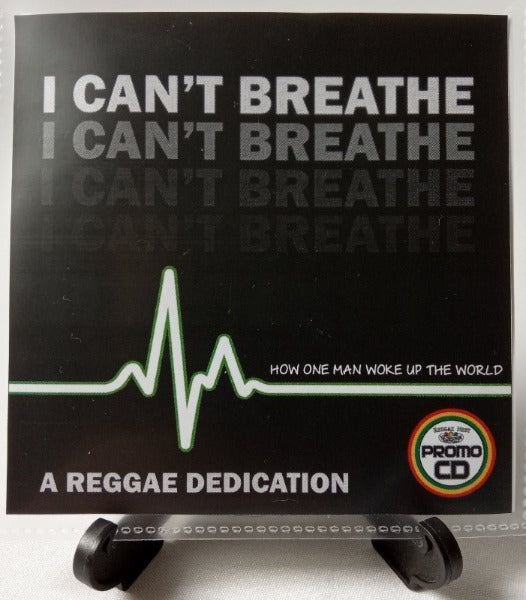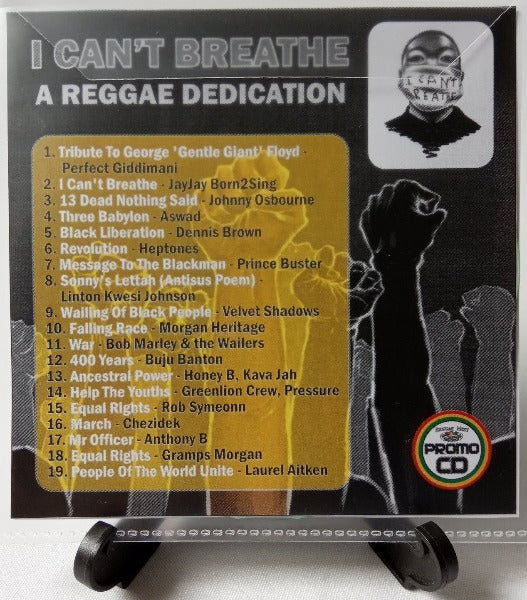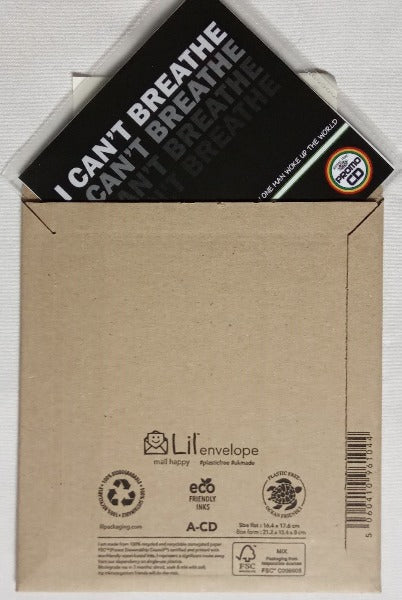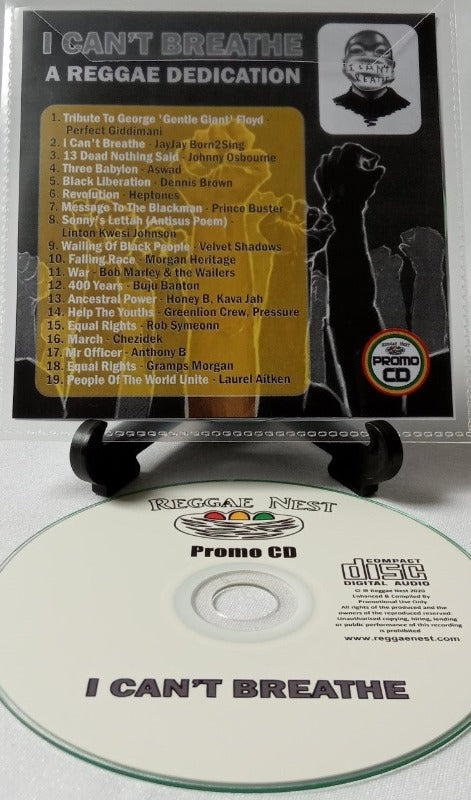 I Can't Breathe - How One Man Woke Up The World - A Reggae Dedication
Product description
I Can't Breathe

Goods: A brand new promo CD
Music: 'I Can't Breathe' - Various Artists
Released: JUL 2020
Number of Tracks: 19
CD Description: George Perry Floyd, Jr. was a black American man killed during an arrest after allegedly passing a counterfeit $20 bill in Minneapolis. A white police officer, Derek Chauvin, knelt on Floyd's neck for nearly eight minutes.  George Floyd died because of this horrific injustice.  After his death, protests against police violence toward black people and the never diminishing racial discrimination are taking place all over the world.

Age of Music: Late 70's-Modern
Genres: Roots, Rockers, Reality, Revival
Suitable for: Revival/Roots Reggae Fans
Audio Quality: Audio from FLAC/WAV files
Duration: 77 mins
Product Description: CDs are fully printed and brand new in plastic sleeves, wrapped in packs and are sealed with 'Promo CD' stickers. They are not available anywhere else, they are promotional cds, for promotional use.
Tracklist for the disc is as follows:
I Can't Breathe - Total Playtime = 76 min 48 secs:
1. Tribute To George 'Gentle Giant' Floyd - Perfect Giddimani (1:30)
2. I Can't Breathe - JayJay Born2Sing (4:21)
3. 13 Dead Nothing Said - Johnny Osbourne (5:27)
4. Three Babylon - Aswad (6:56)
5. Black Liberation - Dennis Brown (4:50)
6. Revolution - Heptones (3:37)
7. Message To The Blackman - Prince Buster (3:34)
8. Sonny's Lettah (Antisus Poem) - Linton Kwesi Johnson (3:46)
9. Wailing Of Black People - Velvet Shadows (3:31)
10. Falling Race - Morgan Heritage (3:14)
11. War - Bob Marley & the Wailers (3:31)
12. 400 Years - Buju Banton (4:07)
13. Ancestral Power - Honey B, Kava Jah (3:36)
14. Help The Youths - Greenlion Crew, Pressure (3:45)
15. Equal Rights - Rob Symeonn (3:42)
16. March - Chezidek (4:19)
17. Mr Officer - Anthony B (3:48)
18. Equal Rights - Gramps Morgan (4:30)
19. People Of The World Unite - Laurel Aitken (4:34)

What is 'I Can't Breathe'?
A reggae dedication to some of the events, feelings and messages spread across the world in recent times regarding social inequalities that seem permanently enshrined in our multi-cultural society.  Even the thought that white privledge and white supremacy are nutured in our modern society is abhorent.  The struggle is real, its very much alive and reggae music has always been a platform to raise this needed awareness and highlight major social issues like racism.

Postage: UK (Inc Mainland Scotland & Northern Ireland) 1st Class Standard Royal Mail 48-hour Post. Worldwide using Royal Mail International. 

Packaging: Orders of quantity 4 CDs or less will be packaged and posted in cardboard sealed CD envelopes. Orders of 5 or more CDs will be packaged and posted in bubblewrapped envelopes. Larger orders 20+are sent as parcels.
Eco-Friendly Packaging
We care for the environment
Get more Savings
Create a free account & get the latest news
FREE UK Delivery
Tracking provided for all orders over £24