Keep On Trying - A reggae motivational music CD encouraging persistence & determination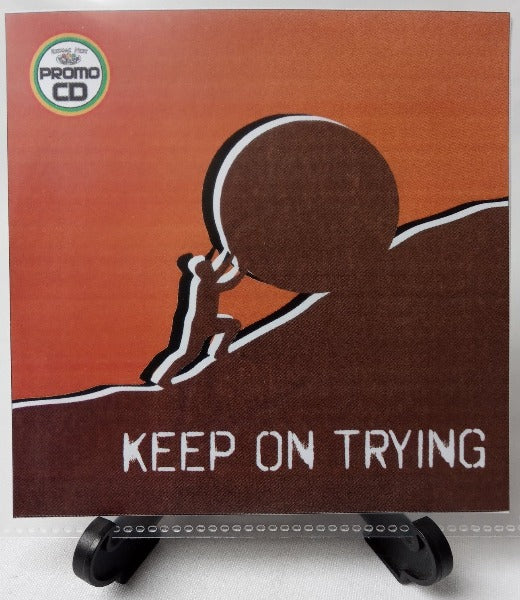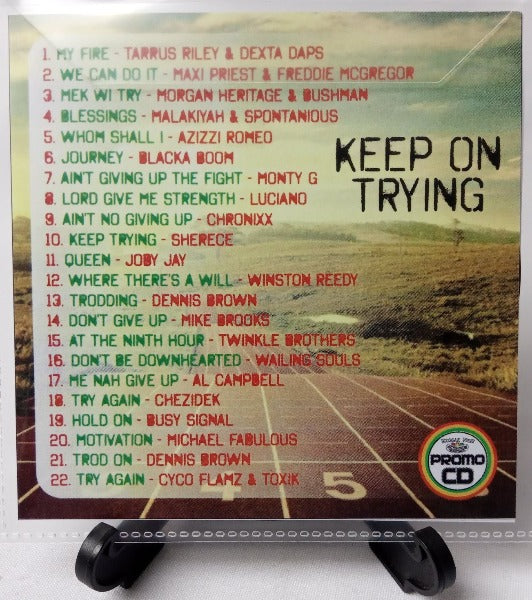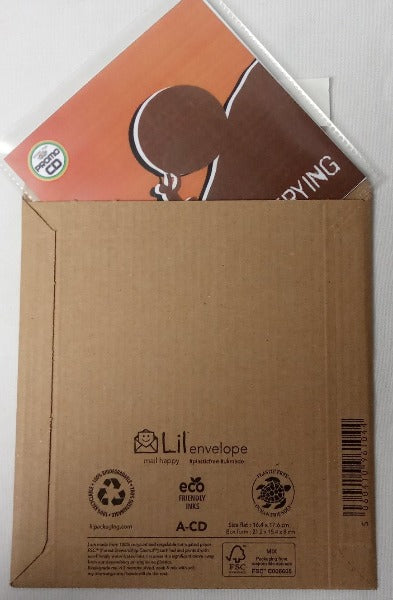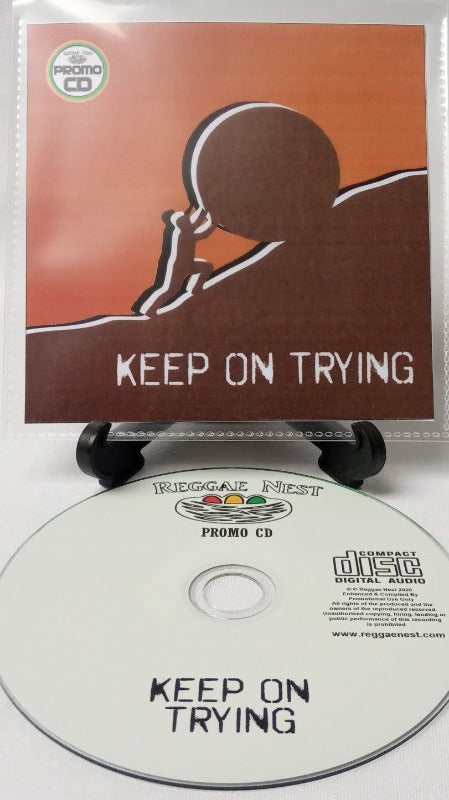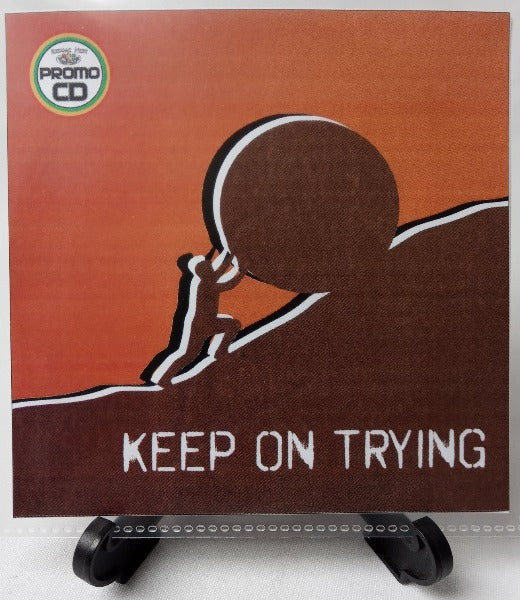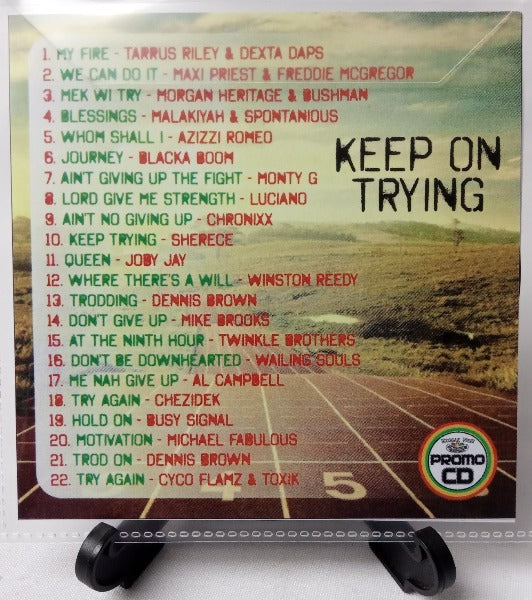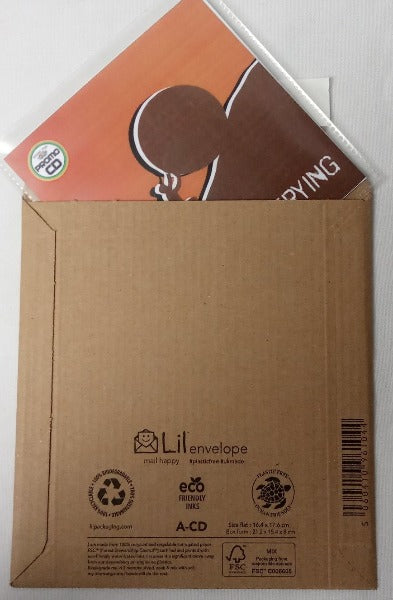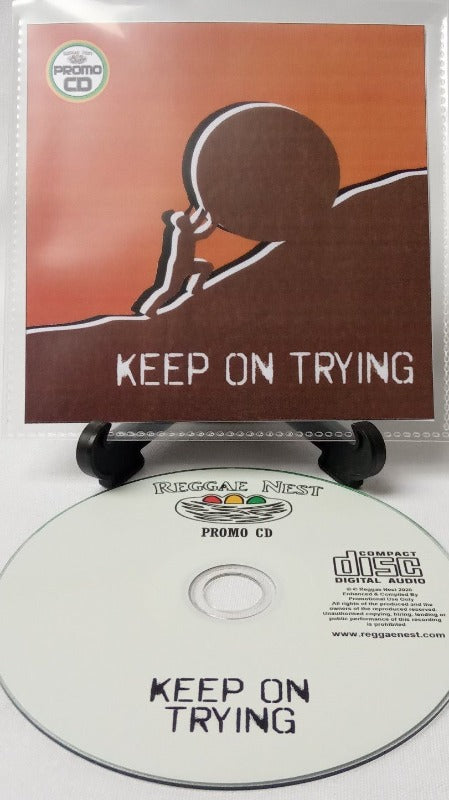 Keep On Trying - A reggae motivational music CD encouraging persistence & determination
Product description
Keep On Trying

Goods: A brand new promo CD
Music: Reggae music with strong encouraging/influential lyrics
Released: NOV 2020
Number of Tracks: 22
CD Description: This disc will pick you up when you are feeling down.  It can inspire you to never let go, don't give up, keep on trying, keep trodding on, don't get downhearted, become highly motivated.  Reggae magic at its best!
Age of Music: Reggae music from all decades
Genres: One Drops, Conscious Reggae
Suitable for: Anyone needing a lift!
Audio Quality: Audio from FLAC/WAV files
Duration: 79 mins
Product Description: CDs are fully printed and brand new in plastic sleeves, wrapped in packs and are sealed with 'Promo CD' stickers. They are not available anywhere else, they are promotional cds, for promotional use.
Tracklist for the disc is as follows:
Keep On Trying – Total Playback = 79 mins 20 secs
1. My Fire - Tarrus Riley & Dexta Daps (3:13)
2. We Can Do It - Maxi Priest & Freddie McGregor (3:51)
3. Mek Wi Try - Morgan Heritage & Bushman (4:00)
4. Blessings - Malakiyah & Spontanious (4:01)
5. Whom Shall I - Azizzi Romeo (5:21)
6. Journey - Blacka Boom (3:13)
7. Ain't Giving Up The Fight - Monty G (3:08)
8. Lord Give Me Strength - Luciano (4:02)
9. Ain't No Giving Up - Chronixx (2:54)
10. Keep Trying - Sherece (3:06)
11. Queen - Joby Jay (3:27)
12. Where There's A Will - Winston Reedy (4:26)
13. Trodding - Dennis Brown (3:40)
14. Don't Give Up - Mike Brooks (2:19)
15. At The Ninth Hour - Twinkle Brothers (3:42)
16. Don't Be Downhearted - Wailing Souls (3:12)
17. Me Nah Give Up - Al Campbell (2:34)
18. Try Again - Chezidek (3:30)
19. Hold On - Busy Signal (4:28)
20. Motivation - Michael Fabulous (4:08)
21. Trod On - Dennis Brown (3:50)
22. Try Again - Cyco Flamz & Toxik (3:10)

What is 'Keep on Trying'?
Created for that moment in time, that feeling when you need a musical lift.  This compilation will raise your spirits, fuel your tank and kickstart your plan of action.  Reggae from all decades fused together to provide a clean, strong, satisfying listen.

Postage: UK (Inc Mainland Scotland & Northern Ireland) 1st Class Standard Royal Mail 48-hour Post. Worldwide using Royal Mail International. 

Packaging: Orders of quantity 4 CDs or less will be packaged and posted in cardboard sealed CD envelopes. Orders of 5 or more CDs will be packaged and posted in bubblewrapped envelopes. Larger orders 20+are sent as parcels.
Calming motivational
Loads of great tracks pity wasn't 4 to a set.
Excellent chill driving music.or at home
Eco-Friendly Packaging
We care for the environment
Get more Savings
Create a free account & get the latest news
FREE UK Delivery
Tracking provided for all orders over £24