Lovers Choice Vol 29 - Superb Lovers Reggae Rubadub & Lovers Rock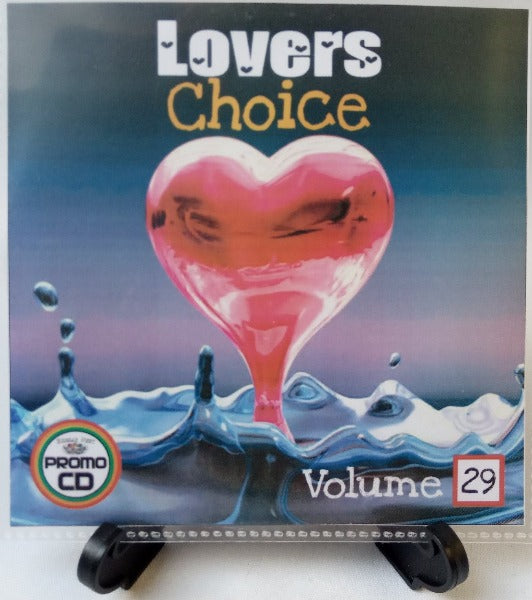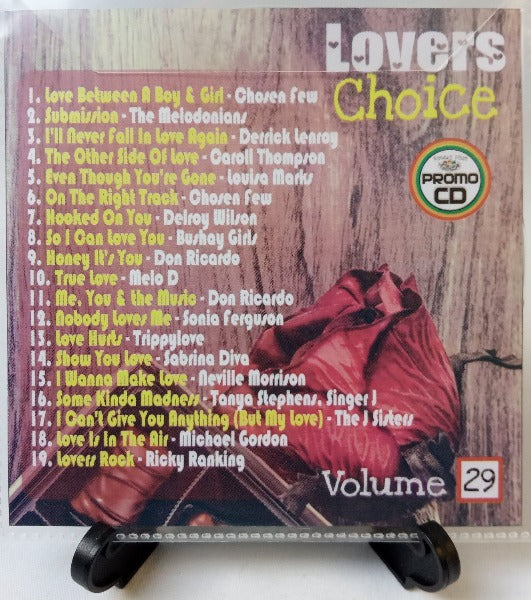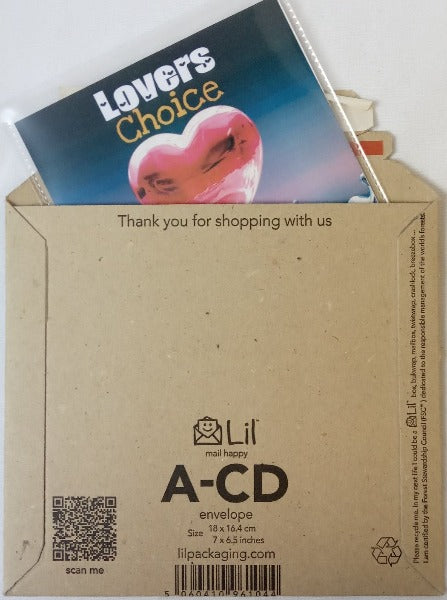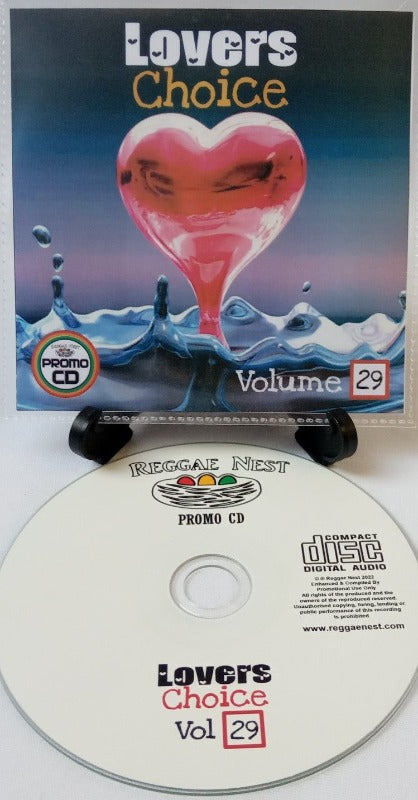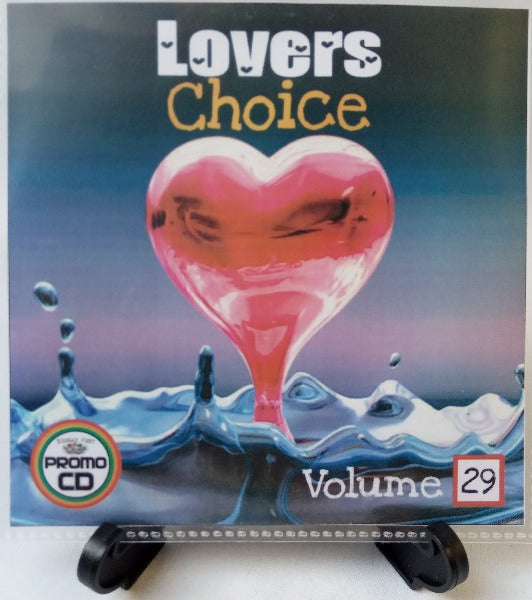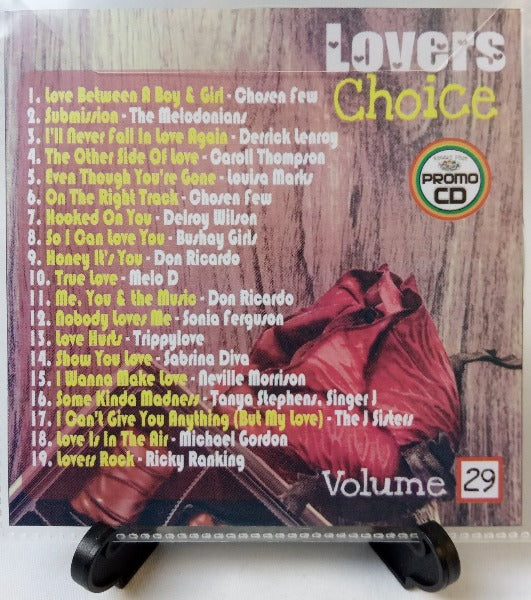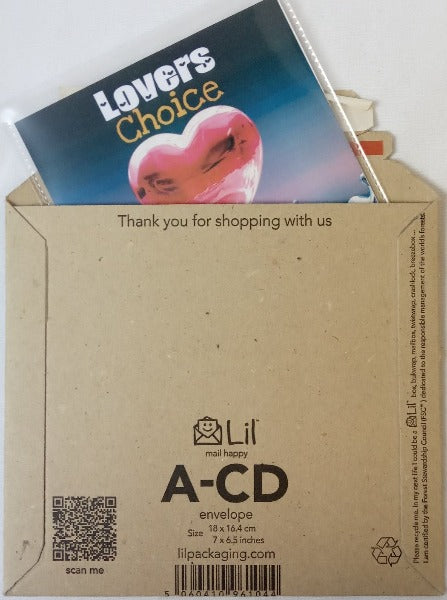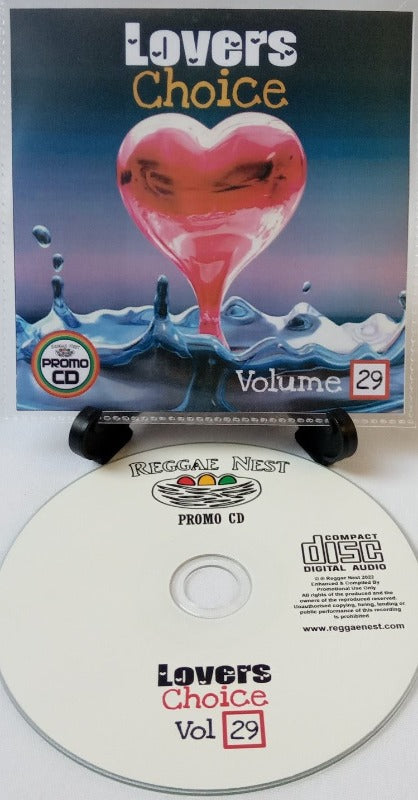 Lovers Choice Vol 29 - Superb Lovers Reggae Rubadub & Lovers Rock
Product description
Lovers Choice Vol 29

Goods: A brand new promo CD
Music: Volume 29 of the 'Lovers Choice' series
Released: OCT 2022
Number of Tracks:  19
CD Description: The sweetest reggae lovers promo CD series in the UK!! featuring some of the sweetest lovers rock & rubadub music from Jamaica, UK & USA. 'Lovers Choice' is a popular, growing and exclusive collectors edition series.
Age of Music: Late 70's many 80's, few 90's, 2000's & few 2022 
Genres: Lovers Rock, Rubadub, Vocal Reggae, Slow Jam Reggae
Suitable for: All Lovers music listeners
Audio Quality: Audio from FLAC/WAV files
Duration: 78 Mins
Product Description: CDs are fully printed and brand new in plastic sleeves, wrapped in packs and are sealed with 'Promo CD' stickers. They are not available anywhere else, they are promotional cds, for Promotional use. 
Tracklists for the disc as follows:
Lovers Choice Vol 29 - Total Playtime = 79 min 3 secs
1. Love Between A Boy & Girl - Chosen Few (3:37)
2. Submission - The Melodians (5:20)
3. I'll Never Fall In Love Again - Derrick Lenroy (4:11)
4. The Other Side Of Love - Caroll Thompson (3:02)
5. Even though You're Gone - Louisa Marks (5:44)
6. On The Right Track - Chosen Few (3:48)
7. Hooked On You - Delroy Wilson (4:57)
8. So I Can Love You - Bushay Girls (4:15)
9. Honey It's You - Don Ricardo (3:44)
10. True Love - Melo D (3:14)
11. Me, You & the Music - Don Ricardo (4:00)
12. Nobody Loves Me - Sonia Ferguson (3:59)
13. Love Hurts - Trippylove (3:20)
14. Show You Love - Sabrina Diva (4:57)
15. I Wanna Make Love - Neville Morrison (3:47)
16. Some Kinda Madness - Tanya Stephens, Singer J (3:51)
17. I Can't Give You Anything (But My Love) - The J Sisters (4:40)
18. Love Is In The Air - Michael Gordon (4:05)
19. Lovers Rock - Ricky Ranking (4:29)


What is 'Lovers Choice' Reggae Collection?

'Lovers Choice' features tunes that all lovers who appreciate reggae music will enjoy listening to time and time again. Lovers Rock is a special genre that the UK has had a massive part in making global. On these discs you will find both classic and new hit tunes. The music often captures feelings, thoughts, moments and combined with the infectious reggae beat make an extremely pleasurable listen.
Postage:
UK (Inc Mainland Scotland & Northern Ireland) 1st Class Standard Royal Mail 48-hour Post. Worldwide using Royal Mail International. 
Packaging:
Orders of quantity 4 CDs or less will be packaged and posted in cardboard sealed CD envelopes. Orders of 5 or more CDs will be packaged and posted in bubble-wrap envelopes.  Larger orders 20+are sent as parcels.
lovers choice
i have been purchasing from this seller for a while now cd produced are quality iam happy to be a customer and iam happy to buy my CD from this seller wicked lovers rock collection iam waiting for the next volume out
It's a excellent cd l would recommend it two anyone
Lovers Choice Vol 29 - Superb Lovers Reggae Rubadub & Lovers Rock 2022
take a look
worth a dabble nice selection
Eco-Friendly Packaging
We care for the environment
Get more Savings
Create a free account & get the latest news
FREE UK Delivery
Tracking provided for all orders over £24