Lovers Choice Vol 31 - Superb Lovers Reggae Rubadub & Lovers Rock 2023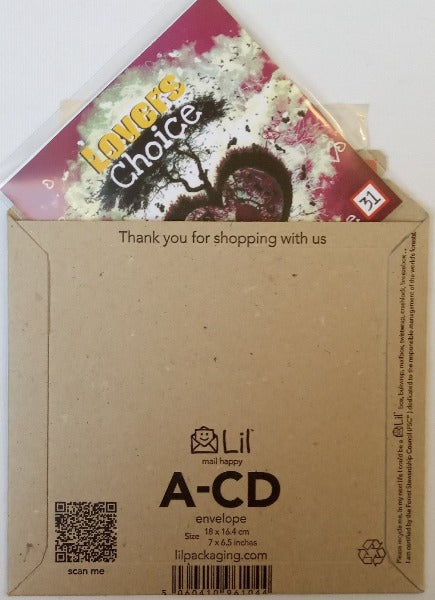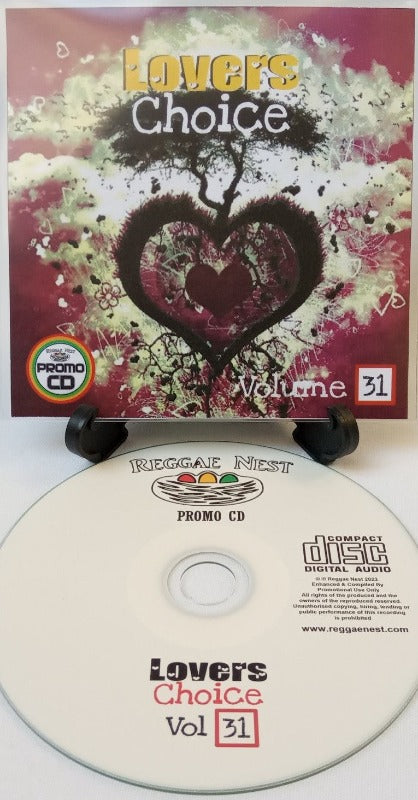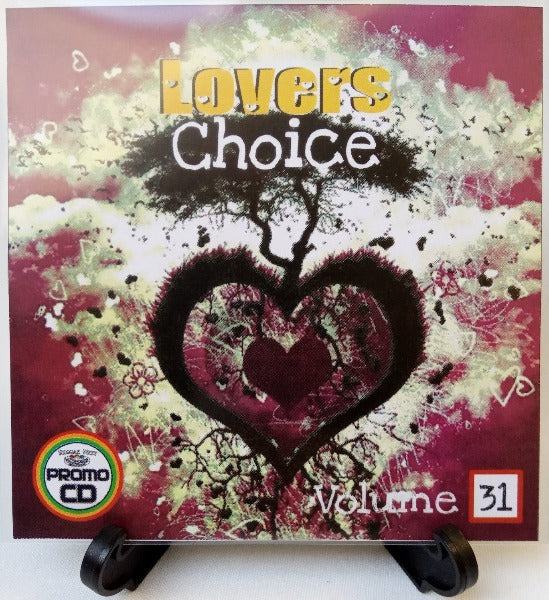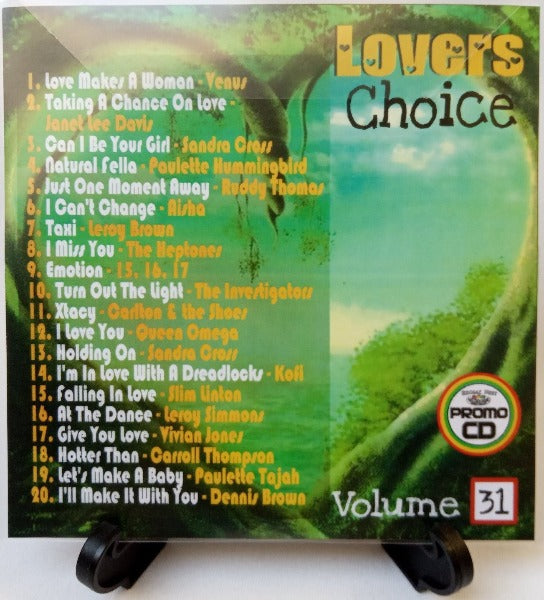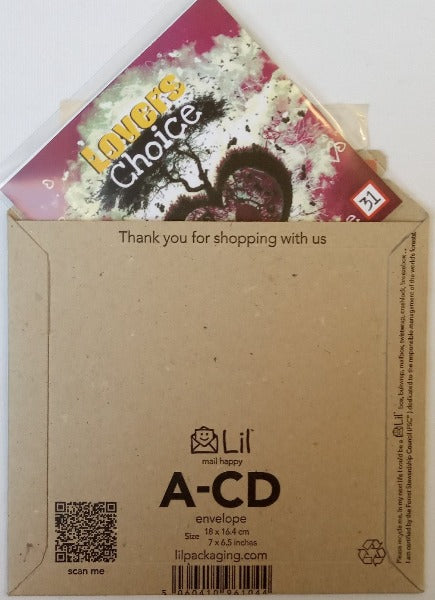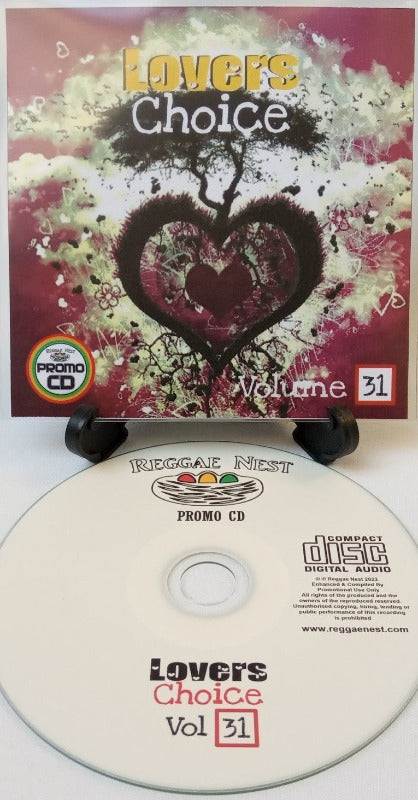 Lovers Choice Vol 31 - Superb Lovers Reggae Rubadub & Lovers Rock 2023
Product description
Lovers Choice Vol 31

Goods: A brand new promo CD
Music: Volume 31 of the 'Lovers Choice' series
Released: JAN 2023
Number of Tracks:  20
CD Description: The sweetest reggae lovers promo CD series in the UK!! featuring some of the sweetest lovers rock & rubadub music from Jamaica, UK & USA. 'Lovers Choice' is a popular, growing and exclusive collectors edition series.
Age of Music: 1974-2013
Genres: Lovers Rock, Rubadub, Vocal Reggae, Slow Jam Reggae
Suitable for: All Lovers music listeners
Audio Quality: Audio from FLAC/WAV files
Duration: 78 Mins
Product Description: CDs are fully printed and brand new in plastic sleeves, wrapped in packs and are sealed with 'Promo CD' stickers. They are not available anywhere else, they are promotional cds, for Promotional use. 
Tracklists for the disc as follows:
Lovers Choice Vol 31 - Total Playtime = 78 min 22 secs
1. Love Makes A Woman - Venus (3:30)
2. Taking A Chance On Love - Janet Lee Davis (3:44)
3. Can I Be Your Girl - Sandra Cross (3:15)
4. Natural Fella - Paulette Hummingbird (3:54)
5. Just One Moment Away - Ruddy Thomas (3:22)
6. I Can't Change - Aisha (2:54)
7. Taxi - Leroy Brown (4:01)
8. I Miss You - The Heptones (3:18)
9. Emotion - 15, 16, 17 (3:48)
10. Turn Out The Light - The Investigators (4:15)
11. Xtacy - Carlton & the Shoes (4:12)
12. I Love You - Queen Omega (4:06)
13. Holding On - Sandra Cross (3:42)
14. I'm In Love With A Dreadlocks - Kofi (3:21)
15. Falling In Love - Slim Linton (3:42)
16. At The Dance - Leroy Simmons (5:06)
17. Give You Love - Vivian Jones (5:39)
18. Hotter Than - Carroll Thompson (3:52)
19. Let's Make A Baby - Paulette Tajah (5:35)
20. I'll Make It With You - Dennis Brown (3:03)
What is 'Lovers Choice' Reggae Collection?

'Lovers Choice' features tunes that all lovers who appreciate reggae music will enjoy listening to time and time again. Lovers Rock is a special genre that the UK has had a massive part in making global. On these discs you will find both classic and new hit tunes. The music often captures feelings, thoughts, moments and combined with the infectious reggae beat make an extremely pleasurable listen.
Postage:
UK (Inc Mainland Scotland & Northern Ireland) 1st Class Standard Royal Mail 48-hour Post. Worldwide using Royal Mail International. 
Packaging:
Orders of quantity 4 CDs or less will be packaged and posted in cardboard sealed CD envelopes. Orders of 5 or more CDs will be packaged and posted in bubble-wrap envelopes.  Larger orders 20+are sent as parcels.
Lovers cds
Always delivered in very quick time and choice of music on the reggae cds are excellent it's nice to hear some of them old tunes from back in the day because I'm into reggae revival I always order from reggaenest keep up the good work
Eco-Friendly Packaging
We care for the environment
Get more Savings
Create a free account & get the latest news
FREE UK Delivery
Tracking provided for all orders over £24