Play On - 20 Modern Instrumental Pieces - CD for LOUD play Brilliant non-vocal Reggae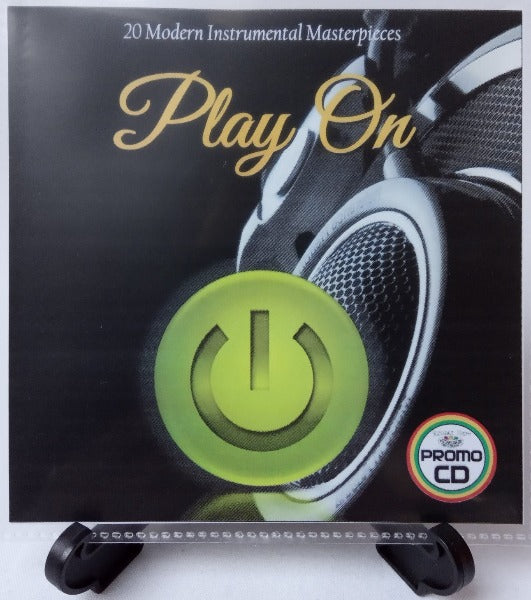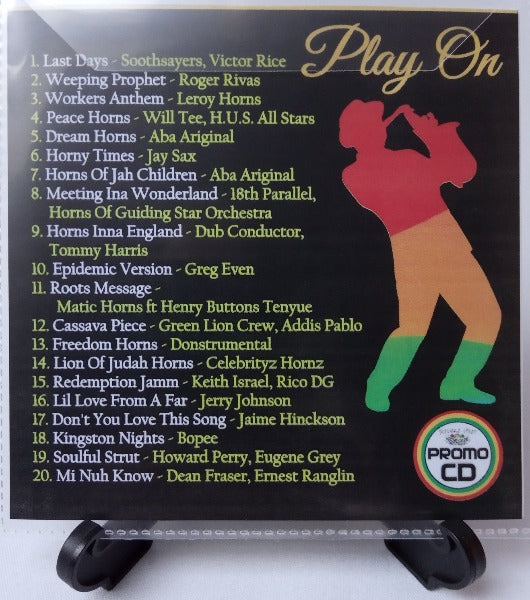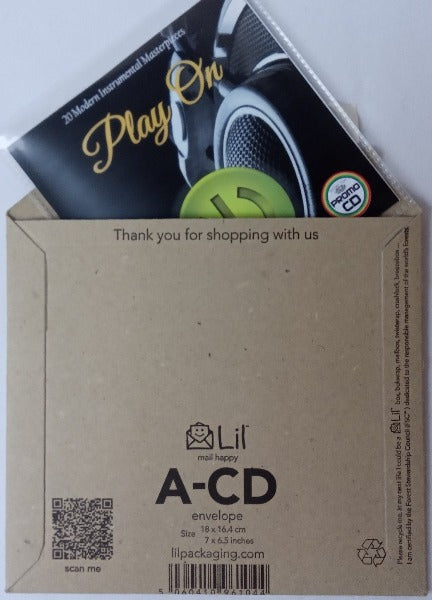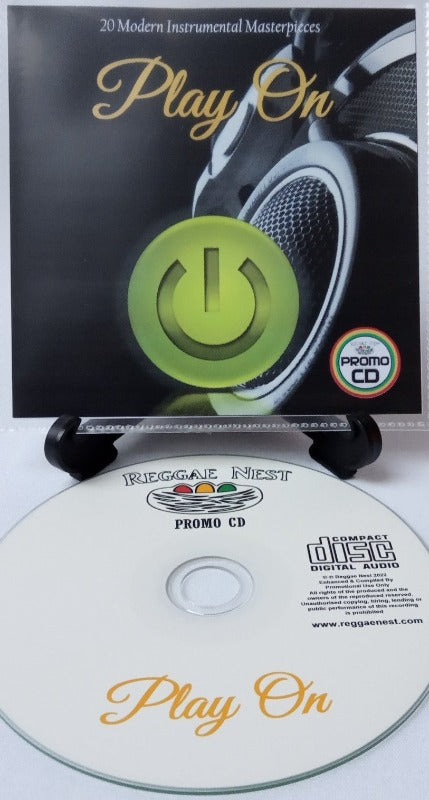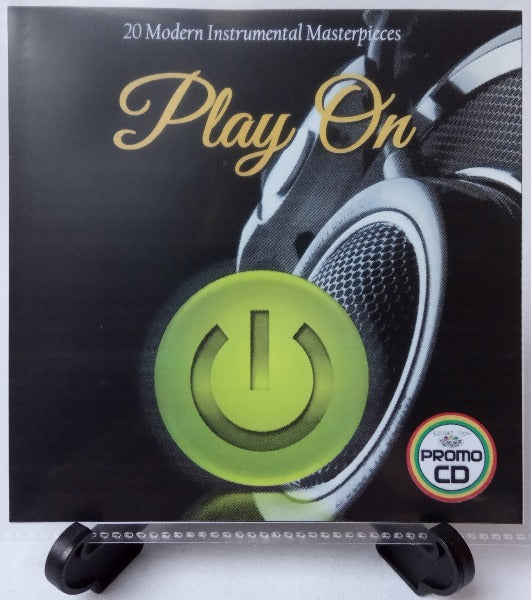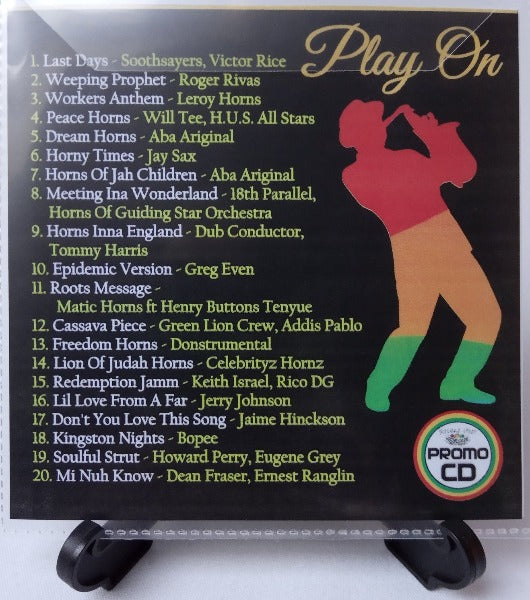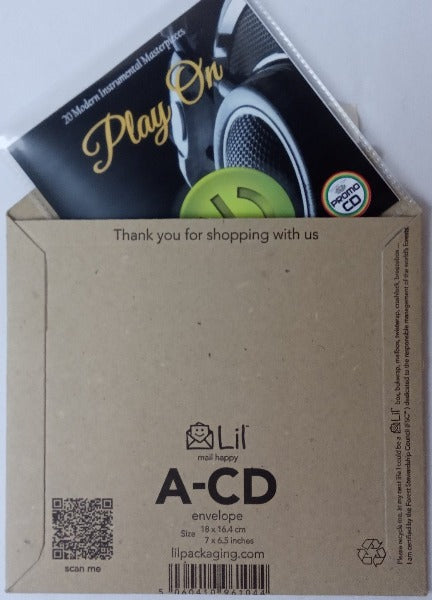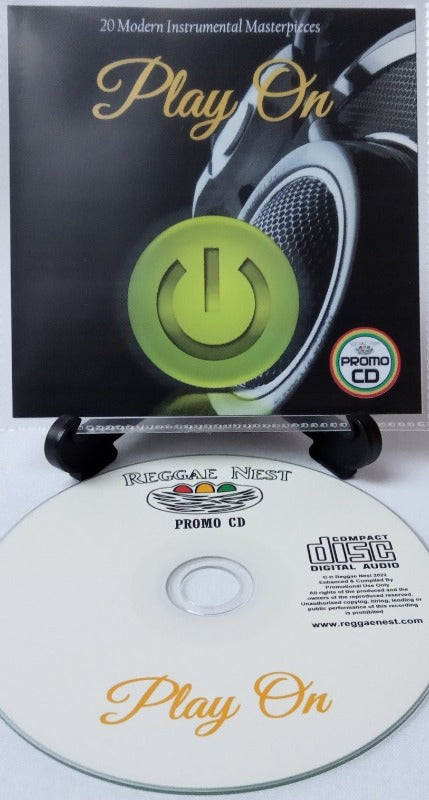 Play On - 20 Modern Instrumental Pieces - CD for LOUD play Brilliant non-vocal Reggae
Product description
Play On

Goods: A brand new promo CD
Music: Various Artist CD 'Play On' 20 Modern Reggae Instrumental tracks
Released: JUL 2022
Number of Tracks: 20
CD Description: A brand new Modern Instrumental CD featuring masterpieces by young and veteran artists & bands.  A Pure sounding CD
Age of Music: 2009-2022
Genres: Instrumental (Horns, Piano, Guitars)
Suitable for: All music fans
Audio Quality: Audio from FLAC/WAV files
Duration: 79 mins
Product Description: CDs are fully printed and brand new in plastic sleeves, wrapped in packs and are sealed with 'Promo CD' stickers. They are not available anywhere else, they are promotional cds, for promotional use.
Tracklist for the disc is as follows:
Play On - Tracklist total Playtime = 79 min 44 secs
1. Last Days - Soothsayers, Victor Rice (3:42)
2. Weeping Prophet - Roger Rivas (3:49)
3. Workers Anthem - Leroy Horns (3:48)
4. Peace Horns - Will Tee, H.U.S. All Stars (3:58)
5. Dream Horns - Aba Ariginal (3:39)
6. Horny Times - Jay Sax (3:29)
7. Horns Of Jah Children - Aba Ariginal (3:54)
8. Meeting Ina Wonderland - 18th Parallel, Horns Of Guiding Star Orchestra (3:52)
9. Horns Inna England - Dub Conductor, Tommy Harris (4:43)
10. Epidemic Version - Greg Even (3:13)
11. Roots Message - Matic Horns ft Henry Buttons Tenyue (3:23)
12. Cassava Piece - Green Lion Crew, Addis Pablo (3:10)
13. Freedom Horns - Donstrumental (3:50)
14. Lion Of Judah Horns - Celebrityz Hornz (4:17)
15. Redemption Jamm - Keith Israel, Rico DG (3:34)
16. Lil Love From A Far - Jerry Johnson (3:19)
17. Don't You Love This Song - Jaime Hinckson (4:34)
18. Kingston Nights - Bopee (5:29)
19. Soulful Strut - Howard Perry, Eugene Grey (4:33)
20. Mi Nuh Know - Dean Fraser, Ernest Ranglin (5:11)

What is 'Play On'?
Eclectic selection of Modern Day Instrumentalists with strong melodies and addictive rhythms.  Sometimes smooth, sometimes hard if you play these songs on a full sound system or a high quality home system, you will get the full appreciation of the music. Often these very talented musicians are left out of the limelight, we hope to bring attention to these selected for this disc.
Excellent cd
What a fantastic instrumental cd .. the variety of selected tra ks are well worth the buy...playing in my car now...sweet!
Ģood cd great to see that it contains some of the modern day roots instrumentals that I listen too
Better than the other instrumental series
Reggaenest had/have another instrumental series that are rather weak and insipid and old. This CD is more up to date, better produced, more variety in sound.
Some are similar to ZionTrain. There are 5 I'd play at a reggae night and that is great value for the low cost. These are just short of Dub. More like this please but also do a dub series but please, not the 70s thunderclaps and cardboard box sounding drums, I want proper sound effects, echo, real bass lines and rim shots and brass!
Eco-Friendly Packaging
We care for the environment
Get more Savings
Create a free account & get the latest news
FREE UK Delivery
Tracking provided for all orders over £24