Pure Love For Mama - A Reggae Love CD compilation for Mothers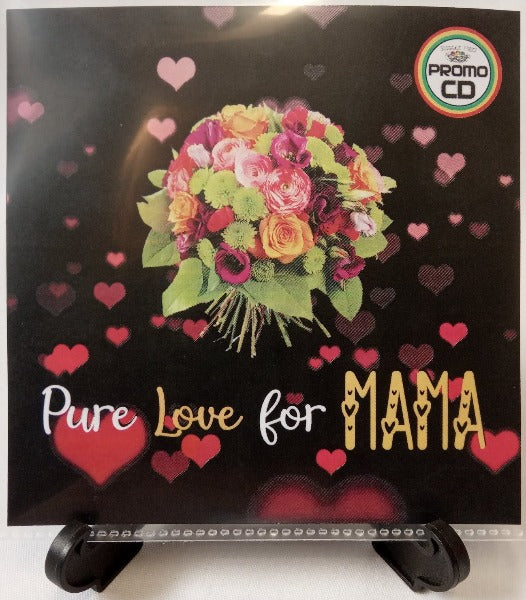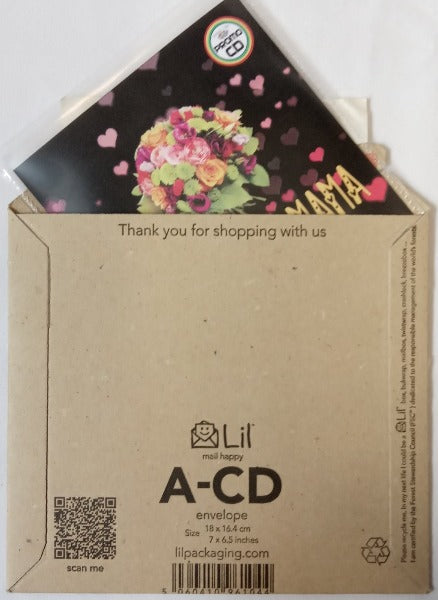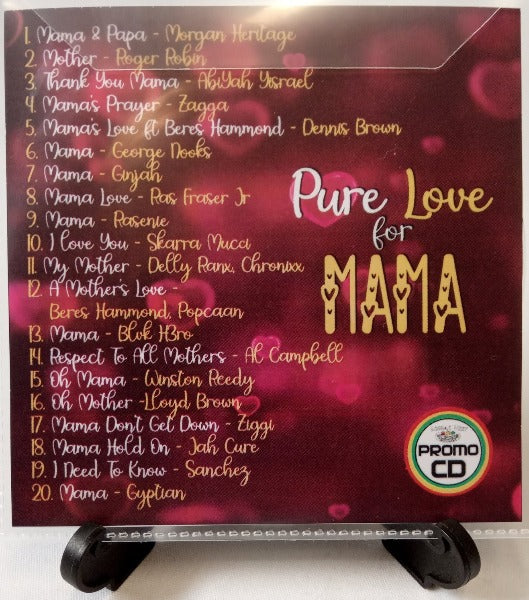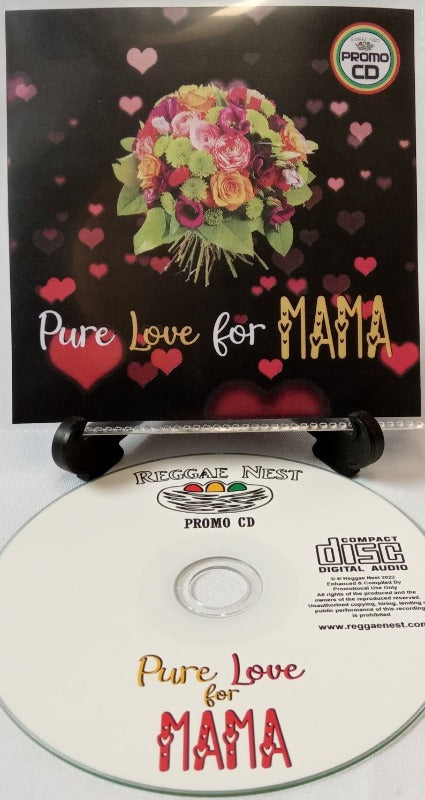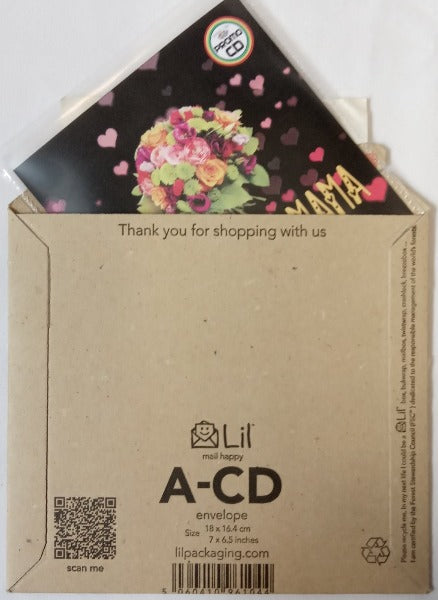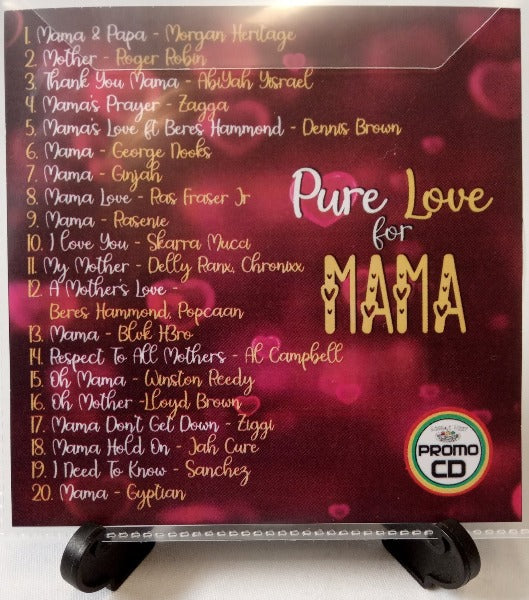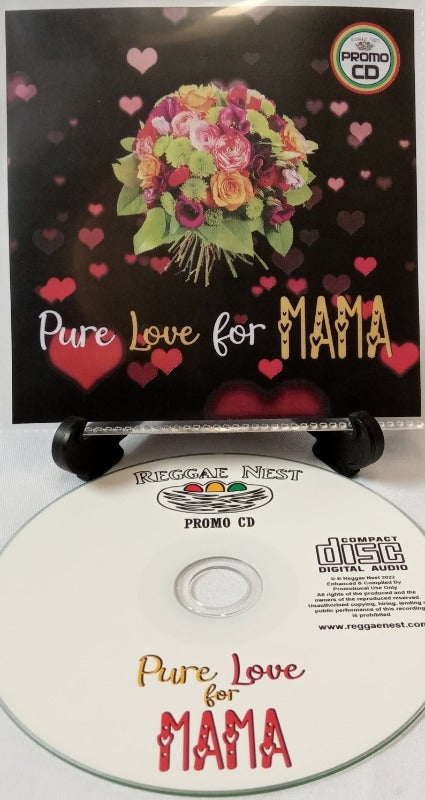 Pure Love For Mama - A Reggae Love CD compilation for Mothers
Product description
Pure Love For Mama

Goods: A brand new promo CD
Music: Reggae love songs - full of Motherly appreciation & love
Released: 2022
Number of Tracks: 20 
CD Description: The CD is a smooth listen, suitable for play anytime of day.  Most people hold the affection and deep love for their Mother close to their heart. That is the same place this CD belongs as it is very touching and pertinent. An awesome gift idea for Mothers who love reggae music. 
Age of Music: 1990-2022
Genres: Reggae, Vocal, One Drops
Suitable for: Mothers of all ages
Audio Quality: Audio from FLAC/WAV files
Duration: 78 mins
Product Description: CDs are fully printed and brand new in plastic sleeves, wrapped in packs and are sealed with 'Promo CD' stickers. They are not available anywhere else, they are promotional cds, for promotional use.
Tracklist for the disc is as follows:
Pure Love For Mama - Total Playtime = 77 min 39 secs
1. Mama & Papa - Morgan Heritage (3:33)
2. Mother - Roger Robin (5:00)
3. Thank You Mama - AbiYah Yisrael (3:18)
4. Mama's Prayer - Zagga (3:12)
5. Mama's Love ft Beres Hammond - Dennis Brown (3:28)
6. Mama - George Nooks (3:31)
7. Mama - Ginjah (2:55)
8. Mama Love - Ras Fraser Jr (2:58)
9. Mama - Rasenie (3:48)
10. I Love You - Skarra Mucci (3:54)
11. My Mother - Delly Ranx, Chronixx (3:28)
12. A Mother's Love - Beres Hammond, Popcaan (4:34)
13. Mama - Blvk H3ro (4:30)
14. Respect To All Mothers - Al Campbell (3:41)
15. Oh Mama - Winston Reedy (3:39)
16. Oh Mother -Lloyd Brown (4:55)
17. Mama Don't Get Down - Ziggi (3:50)
18. Mama Hold On - Jah Cure (3:36)
19. I Need To Know - Sanchez (5:41)
20. Mama - Gyptian (3:52)

What is 'Pure Love For Mama'?
This disc is a brilliant gift for Momma's Birthday, Anniversary, Christmas, Mothers Day or just a pleasant gift to cheer up Mommy and let her know that you are thinking about her. 20 original reggae songs that are full up of Love!
Postage: UK (Inc Mainland Scotland & Northern Ireland) 1st Class Standard Royal Mail 48-hour Post. Worldwide using Royal Mail International. 
Packaging:
Orders of quantity 4 CDs or less will be packaged and posted in cardboard sealed CD envelopes. Orders of 5 or more CDs will be packaged and posted in bubblewrapped envelopes.  Larger orders 20+are sent as parcels.
Eco-Friendly Packaging
We care for the environment
Get more Savings
Create a free account & get the latest news
FREE UK Delivery
Tracking provided for all orders over £24