Real Deal Rocksteady Volume 8 (More Love) Authentic, Must Have Rocksteady music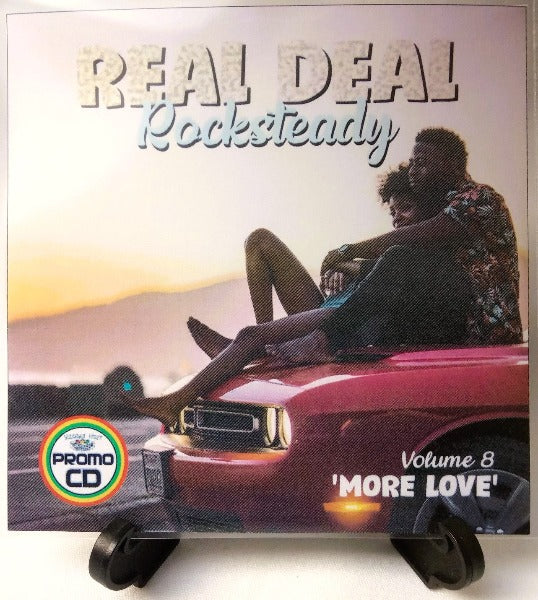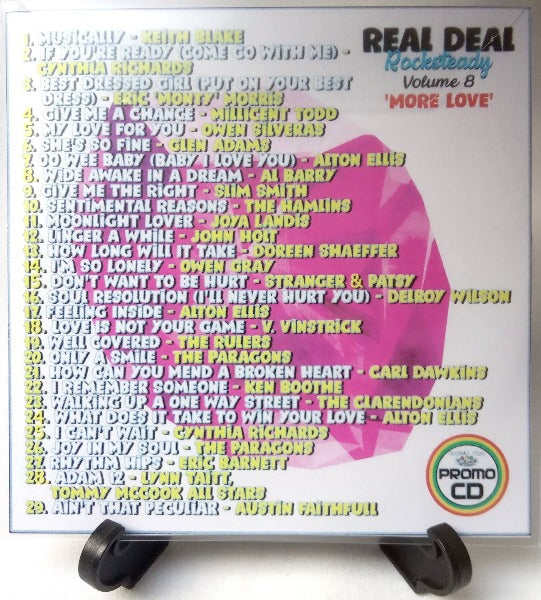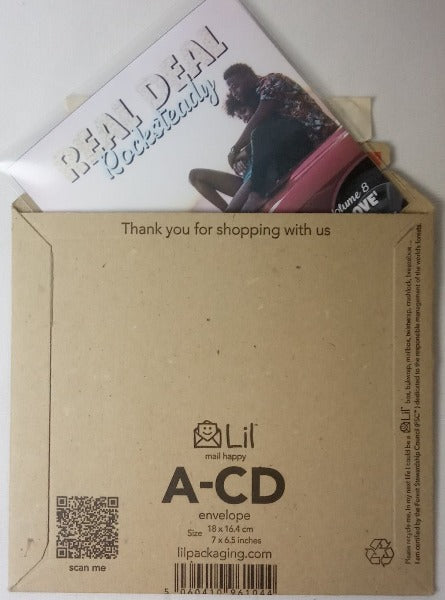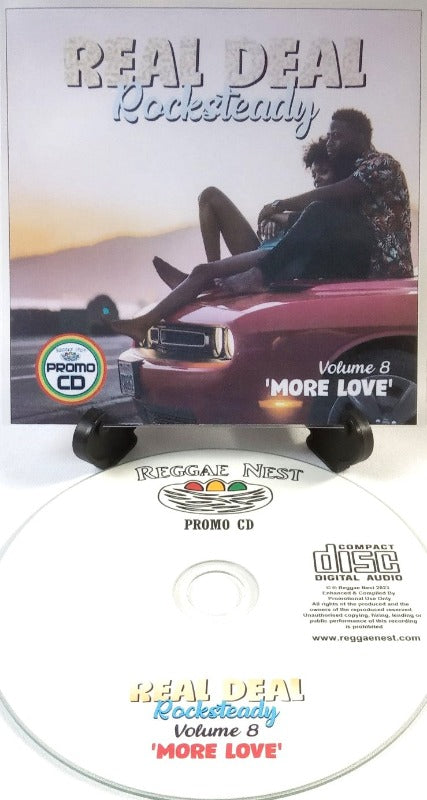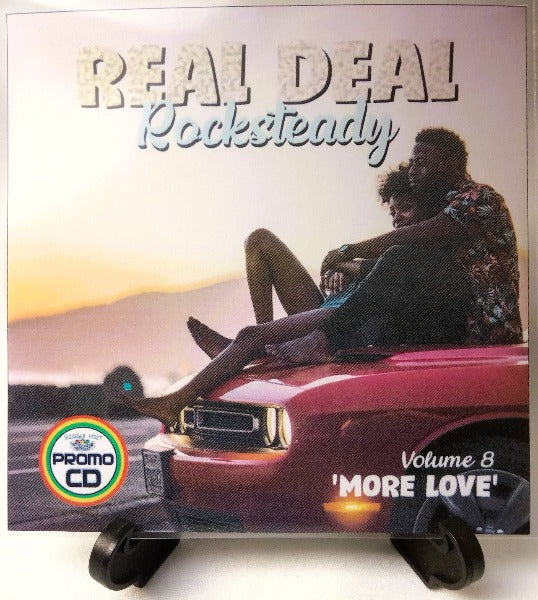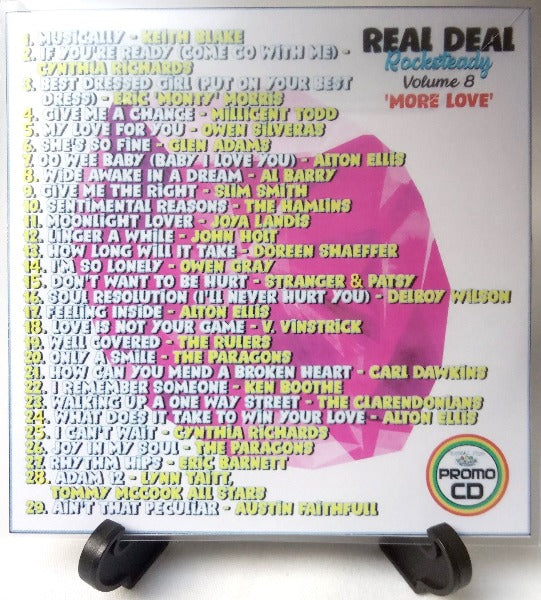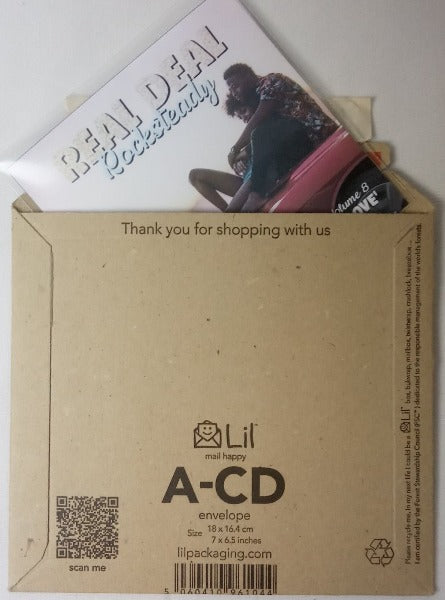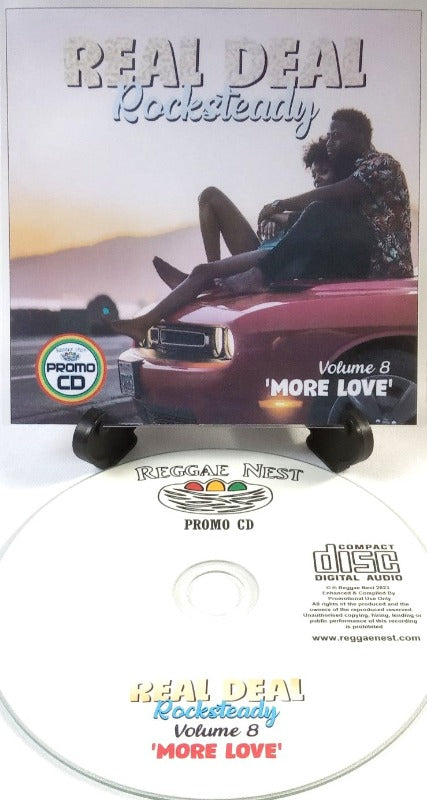 Real Deal Rocksteady Volume 8 (More Love) Authentic, Must Have Rocksteady music
Product description
Real Deal Rocksteady Vol 8

Goods: A brand new promo CD
Music: Volume 8 of the 'Real Deal Rocksteady' series (Lessons)
Released: FEB 2023
Number of Tracks: 29
CD Description: Typically Rocksteady's era was 1967-70, during which time there was a flurry of artists, bands, labels, producers and activity bringing this sound to the world.  It carried on even after the 'era' up to the present day - the rocksteady beat is still emulated in modern day productions.  Often we get presented with the same old set of tunes to represent the Rocksteady era.  This series focuses on quality rather than popularity, with this disc exclusively dedicated to tunes that can universally be labelled as 'Hot Shots' from a variety of producers and artists.
Age of Music: Mid 60's-Early 70's
Genres: Rocksteady
Suitable for: Collectors, DJ's, Presenters, Rocksteady Enthusiasts
Audio Quality: Audio from FLAC/WAV files
Duration: 78 mins
Product Description: CDs are fully printed and brand new in plastic sleeves, wrapped in packs and are sealed with 'Promo CD' stickers. They are not available anywhere else, they are promotional cds, for promotional use.
Tracklists for the disc is as follows:
Real Deal Rocksteady Vol 8 - Total Playtime = 77 mins 31 secs
1. Musically - Keith Blake (2:20)
2. If You're Ready (Come Go With Me) - Cynthia Richards (2:39)
3. Best Dressed Girl (Put On Your Best Dress) - Eric 'Monty' Morris (2:39)
4. Give Me A Chance - Millicent Todd (2:16)
5. My Love For You - Owen Silveras (3:06)
6. She's So Fine - Glen Adams (3:48)
7. Oo Wee Baby (Baby I Love You) - Alton Ellis (2:17)
8. Wide Awake In A Dream - Al Barry (2:56)
9. Give Me The Right - Slim Smith (3:28)
10. Sentimental Reasons - The Hamlins (3:24)
11. Moonlight Lover - Joya Landis (2:21)
12. Linger A While - John Holt (1:55)
13. How Long Will It Take - Doreen Shaeffer (3:08)
14. I'm So Lonely - Owen Gray (2:45)
15. Don't Want To Be Hurt - Stranger & Patsy (3:15)
16. Soul Resolution (I'll Never Hurt You) - Delroy Wilson (2:38)
17. Feeling Inside - Alton Ellis (3:15)
18. Love Is Not Your Game - V. Vinstrick (2:09)
19. Well Covered - The Rulers (3:01)
20. Only A Smile - The Paragons (2:57)
21. How Can You Mend A Broken Heart - Carl Dawkins (2:33)
22. I Remember Someone - Ken Boothe (2:16)
23. Walking Up A One Way Street - The Clarendonians (2:25)
24. What Does It Take To Win Your Love - Alton Ellis (2:42)
25. I Can't Wait - Cynthia Richards (2:30)
26. Joy In My Soul - The Paragons (2:28)
27. Rhythm Hips - Eric Barnett (2:49)
28. Adam 12 - Lynn Taitt, Tommy McCook All Stars (3:13)
29. Ain't That Peculiar - Austin Faithfull (2:32)

What is 'Real Deal Rocksteady'?
The rocksteady era was such a unique, short but deadly transition period to reggae, it wholeheartedly deserves to be archived and remembered correctly. There are many rocksteady songs that made it into the mainstream and are considered classics. You will find some of those in this series but the focus is on the Real Deal, regardless of popularity, this series captures songs of distinction, gems if you will! Look out for must-have additions to the series.
Postage: UK (Inc Mainland Scotland & Northern Ireland) 1st Class Standard Royal Mail 48-hour Post. Worldwide using Royal Mail International. 

Packaging: Orders of quantity 4 CDs or less will be packaged and posted in cardboard sealed CD envelopes. Orders of 5 or more CDs will be packaged and posted in bubblewrapped envelopes. Larger orders 20+are sent as parcels.
Real Deal Rocksteady Volume 8 More Love.
Very good selection of love songs. Mostly new to me. Most interesting is How Long Will it Take by Doreen Shaeffer. The version by Pat Kelly has for long been a favourite song of mine. Same backing track, but without the strings. For 6 pounds, another bargain. Thank you.
Rocksteady cool
This cd contains a fine selection of rocksteady songs - some well known and others rarer and much sought after. Recommended.
Eco-Friendly Packaging
We care for the environment
Get more Savings
Create a free account & get the latest news
FREE UK Delivery
Tracking provided for all orders over £24