Roots Lovers 8 a Revival One Drop CD featuring Lovers Lyrics on Roots Riddims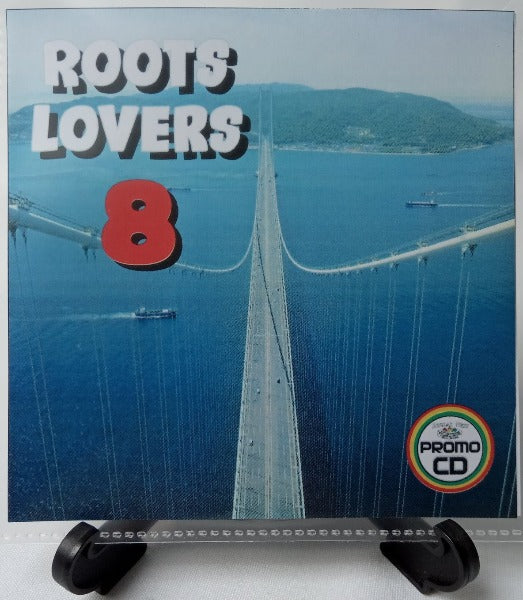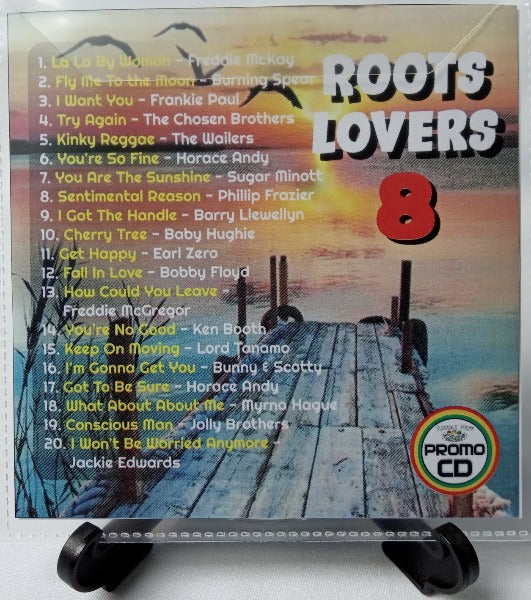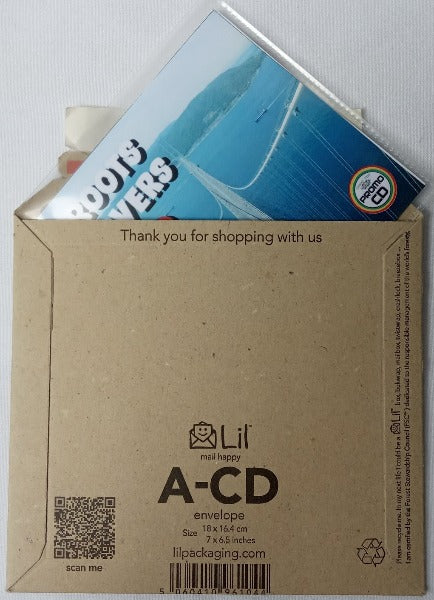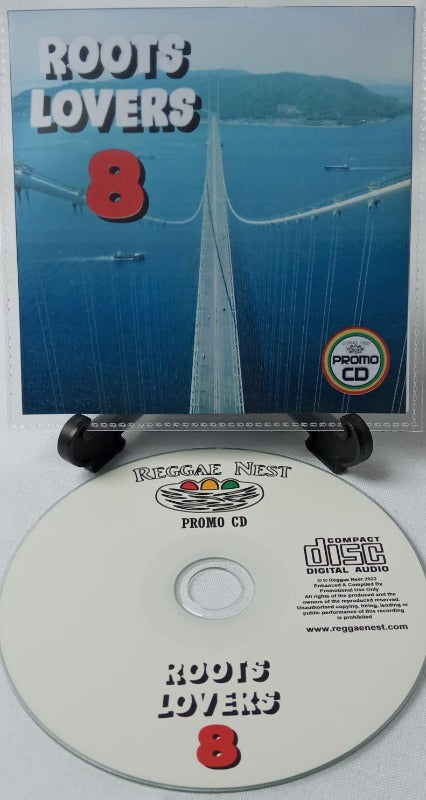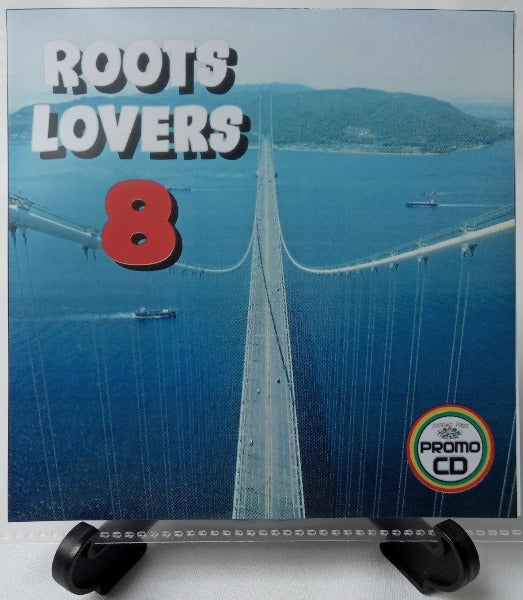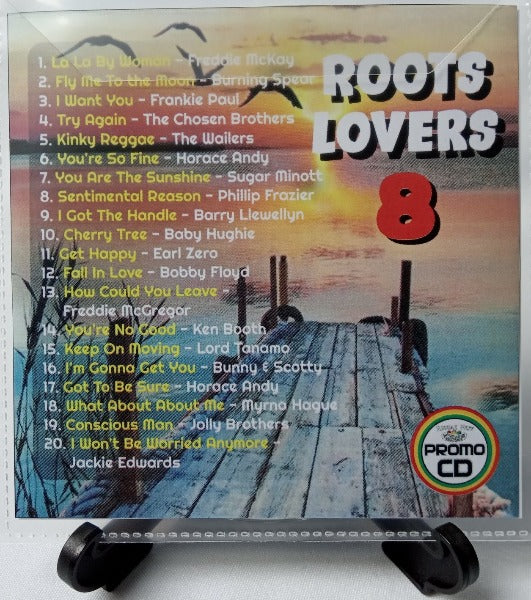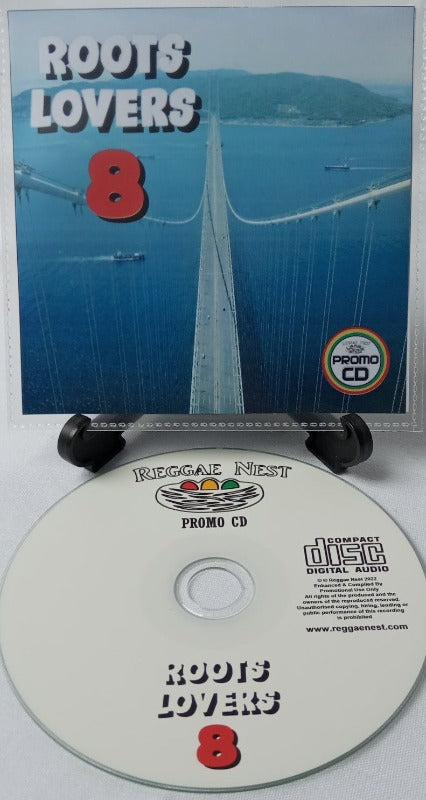 Roots Lovers 8 a Revival One Drop CD featuring Lovers Lyrics on Roots Riddims
Product description
Roots Lovers 8

Goods: A brand new promo CD
Music: Revival Various Top Class Artists 'Roots Lovers' 6th Edition
Released: MAY 2022
Number of Tracks: 20
CD Description: A consistent style of Lovers Lyrics on Rootical Riddims, to be enjoyed night or day, tunes mainly from the 1970's-90's although a few newer ones mixed in.  A very enjoyable style of reggae music!
Age of Music: 1969-1989
Genres: Roots Lovers, One Drops, Lovers Roots
Suitable for: Roots Lovers, One Drop Fans
Audio Quality: Audio from FLAC/WAV files
Duration: 77 mins
Product Description: CDs are fully printed and brand new in plastic sleeves, wrapped in packs and are sealed with 'Promo CD' stickers. They are not available anywhere else, they are promotional cds, for promotional use.
Tracklist for the disc is as follows:
Roots Lovers 8 – Total Playback = 77 mins 8 secs
1. La La By Woman - Freddie McKay (4:47)
2. Fly Me To the Moon - Burning Spear (3:30) 
3. I Want You - Frankie Paul (4:12)
4. Try Again - The Chosen Brothers (3:50)
5. Kinky Reggae - The Wailers (5:07)
6. You're So Fine - Horace Andy (5:10)
7. You Are The Sunshine - Sugar Minott (3:39)
8. Sentimental Reason - Phillip Frazier (3:17)
9. I Got The Handle - Barry Llewellyn (6:33)
10. Cherry Tree - Baby Hughie (2:48)
11. Get Happy - Earl Zero (3:05)
12. Fall In Love - Bobby Floyd (3:25)
13. How Could You Leave - Freddie McGregor (3:39)
14. You're No Good - Ken Booth (4:15)
15. Keep On Moving - Lord Tanamo (2:30)
16. I'm Gonna Get You - Bunny & Scotty (2:49)
17. Got To Be Sure - Horace Andy (2:23)
18. What About About Me - Myrna Hague (3:18)
19. Conscious Man - Jolly Brothers (3:27)
20. I Won't Be Worried Anymore - Jackie Edwards (5:22)

What is 'Roots Lovers'?
Reggae is well known for its ability to carry and portray political, cultural and sometimes extreme messages in a way no other genre can do.  The construction of the riddims and melodies are infectious.  When you combine this with Lovers lyrics it offers a whole new experience.
Postage: UK (Inc Mainland Scotland & Northern Ireland) 1st Class Standard Royal Mail 48-hour Post. Worldwide using Royal Mail International. 

Packaging: Orders of quantity 4 CDs or less will be packaged and posted in cardboard sealed CD envelopes. Orders of 5 or more CDs will be packaged and posted in bubblewrapped envelopes. Larger orders 20+are sent as parcels.
Good service
Wicked cds every time fast service
Eco-Friendly Packaging
We care for the environment
Get more Savings
Create a free account & get the latest news
FREE UK Delivery
Tracking provided for all orders over £24