Skankin Sweet - Various Artists - Reggae One Drop CD Reggae/Rubadub/Reality Tunes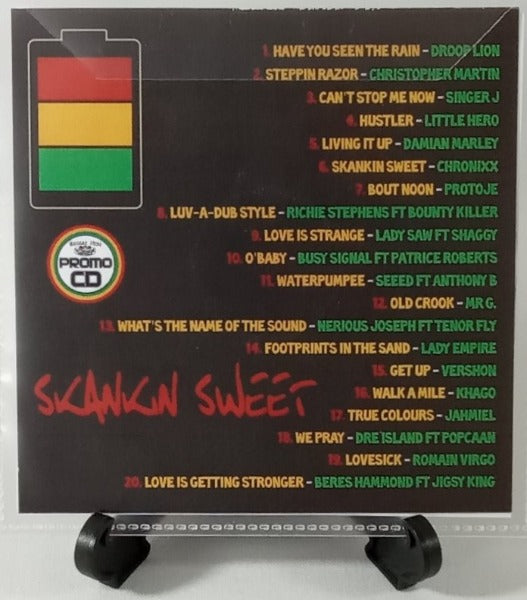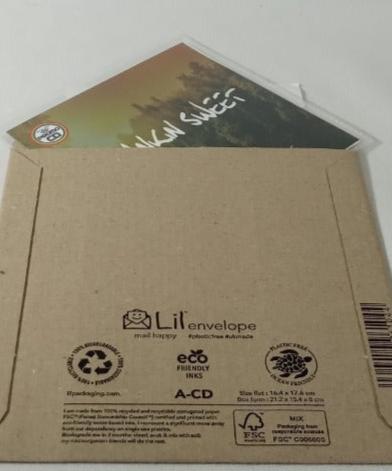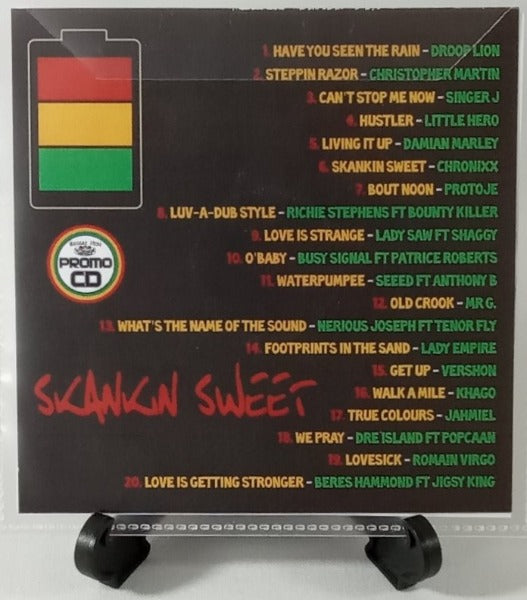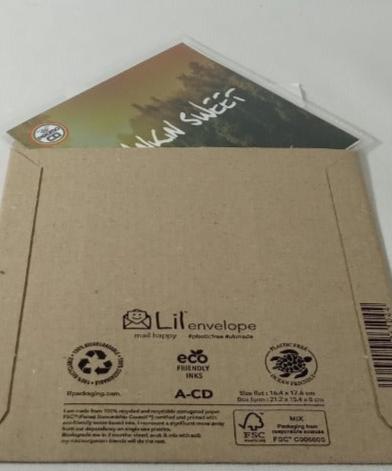 Skankin Sweet - Various Artists - Reggae One Drop CD Reggae/Rubadub/Reality Tunes
Product description
Skankin Sweet

Goods: A brand new promo CD
Music: Various artist CD 'Skankin Sweet'
Released: 2018
Number of Tracks: 20 
CD Description: Another 20 hit track CD featuring must-have / must-play songs.  The disc will sound good in any setting, whether in a busy party or on a personal headset.
Age of Music: Modern One Drops
Genres: Vocal, One Drops, Lovers, Reggae
Suitable for: Easy listening CD suitable for all levels of reggae listeners
Audio Quality: Audio from FLAC/WAV files
Duration: 75 mins
Product Description: CDs are fully printed and brand new in plastic sleeves, wrapped in packs and are sealed with 'Promo CD' stickers. They are not available anywhere else, they are promotional cds, for promotional use.
Tracklist for the disc is as follows:
Skankin Sweet - Total Playtime = 75 min 24 secs
1. Have You Seen The Rain - Droop Lion (4:37)
2. Steppin Razor - Christopher Martin (4:02)
3. Can't Stop Me Now - Singer J (3:31)
4. Hustler - Little Hero (4:09)
5. Living It Up - Damian Marley (4:00)
6. Skankin Sweet - Chronixx (4:09)
7. Bout Noon - Protoje (3:38)
8. Luv-A-Dub Style - Richie Stephens ft Bounty Killer (3:43)
9. Love Is Strange - Lady Saw ft Shaggy (3:38)
10. O'Baby - Busy Signal ft Patrice Roberts (3:28)
11. Waterpumpee - Seeed ft Anthony B (3:48)
12. Old Crook - Mr G. (3:10)
13. What's The Name of The Sound - Nerious Joseph ft Tenor Fly (3:45)
14. Footprints In The Sand - Lady Empire (3:44)
15. Get Up - Vershon (3:14)
16. Walk A Mile - Khago (3:15)
17. True Colours - Jahmiel (2:55)
18. We Pray - Dre Island ft Popcaan (4:03)
19. Lovesick - Romain Virgo (4:29)
20. Love Is Getting Stronger - Beres Hammond ft Jigsy King (3:57)
What is 'Skankin Sweet'
This CD has been assembled around the theme of Chronixx massive hit 'Skankin Sweet'. Together with the other massive album, Damian Marleys 'Stony Hill' they are grouped together with other artists on the disc are all upcoming modern day artists. This CD is a MUST HAVE for parties, gatherings, sound systems & collectors.!
Postage: UK (Inc Mainland Scotland & Northern Ireland) 1st Class Standard Royal Mail 48-hour Post. Worldwide using Royal Mail International. 

Packaging: Orders of quantity 4 CDs or less will be packaged and posted in cardboard sealed CD envelopes. Orders of 5 or more CDs will be packaged and posted in bubblewrapped envelopes. Larger orders 20+are sent as parcels.
Eco-Friendly Packaging
We care for the environment
Get more Savings
Create a free account & get the latest news
FREE UK Delivery
Tracking provided for all orders over £24