Sons Of Stars - 20 Reggae Star Sons of Star Artists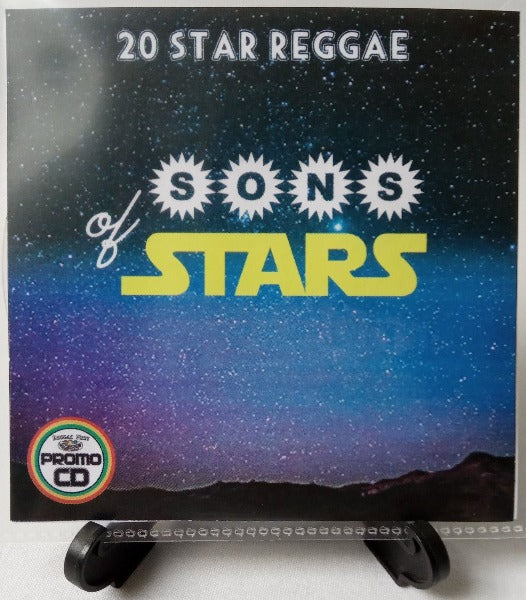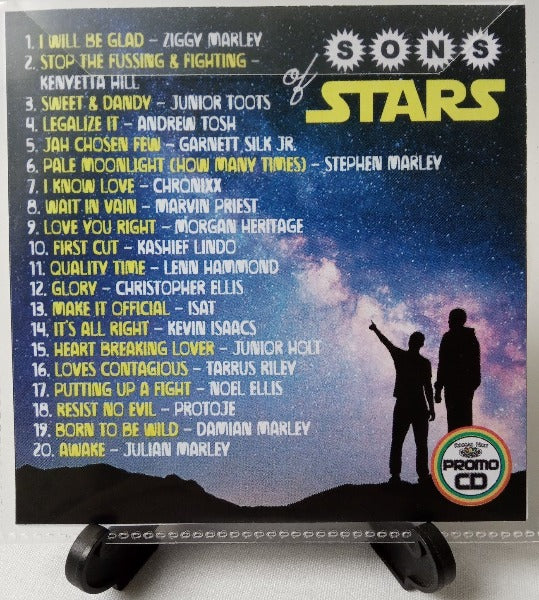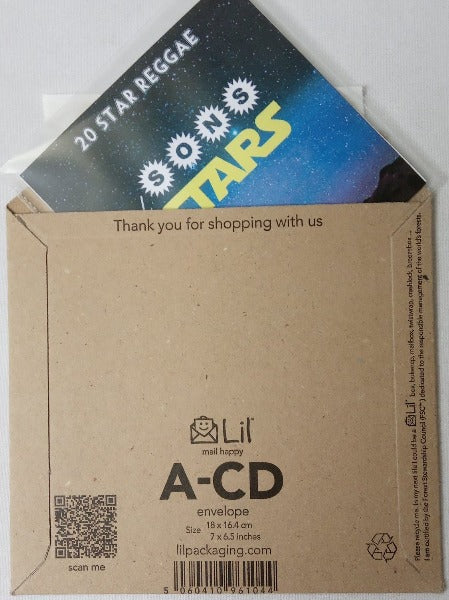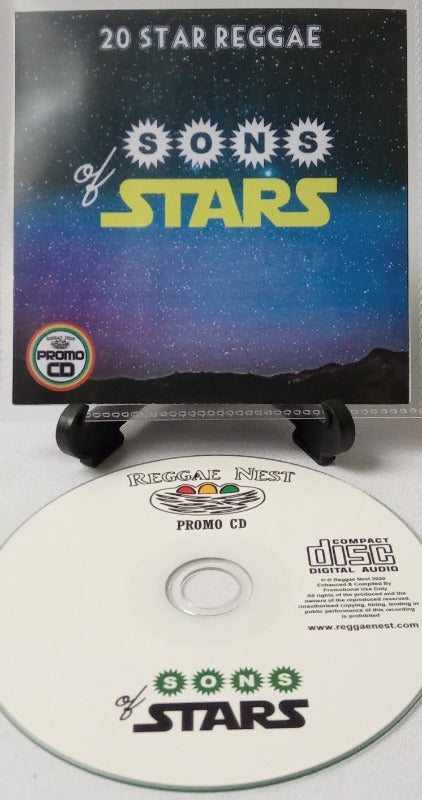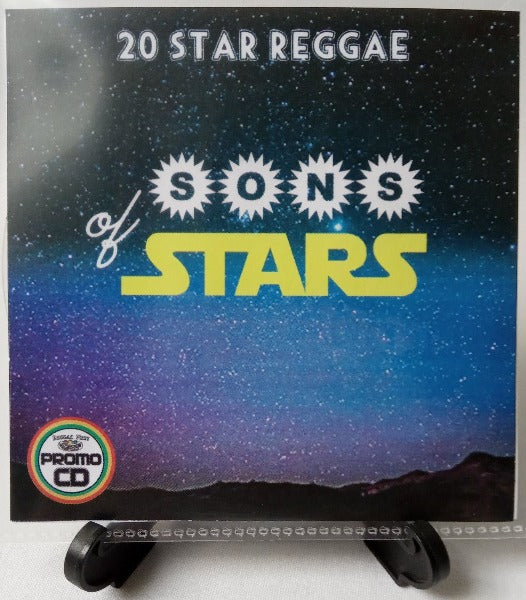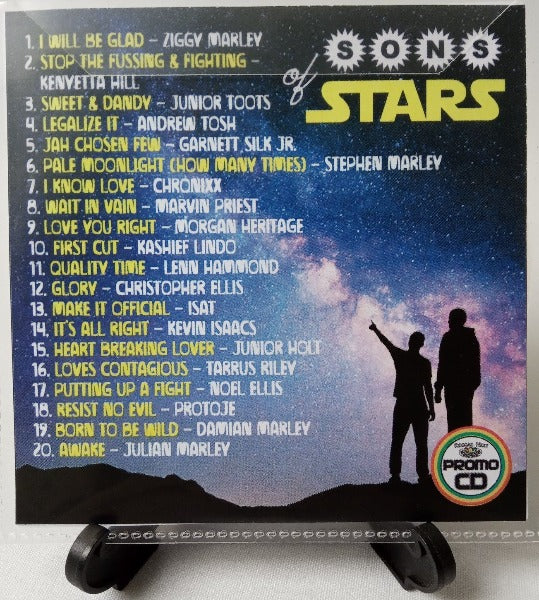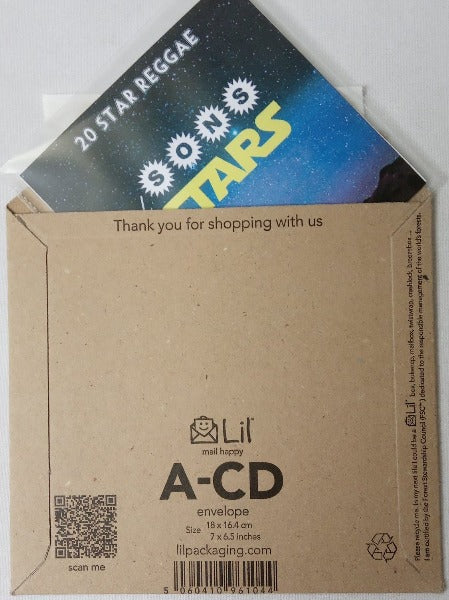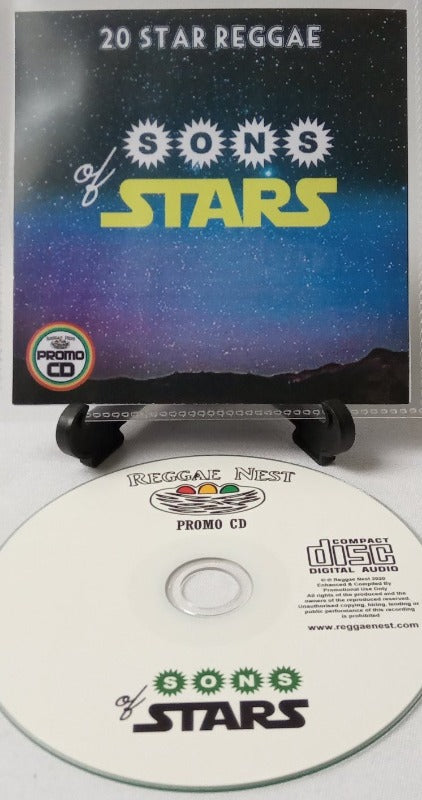 Sons Of Stars - 20 Reggae Star Sons of Star Artists
Product description
Sons Of Stars

Goods: A brand new promo CD
Music: 'Sons Of Stars' - Various Artists
Released: JAN 2021
Number of Tracks: 20 
CD Description: A special compilation of songs from sons of reggae Stars, on one handy disc. Featured are children of some of the most prolific musical parents like Bob Marley, Peter Tosh, John Holt, Gregory Isaacs, Alton Ellis, Beres Hammond, Jimmy Riley, Denroy Morgan, Garnett Silk, Joseph Hill, Willie Lindo, Toots Hibbert, Big Youth, Maxi Priest, Lorna Bennett and of course Chronicle.  Enjoy the raw talent passed down from generation to generation!

Age of Music: 1994-2020
Genres: Roots, Rockers, Reality, Revival
Suitable for: Revival/Roots Reggae Fans
Audio Quality: Audio from FLAC/WAV files
Duration: 78 mins
Product Description: CDs are fully printed and brand new in plastic sleeves, wrapped in packs and are sealed with 'Promo CD' stickers. They are not available anywhere else, they are promotional cds, for promotional use.
Tracklist for the disc is as follows:
Sons Of Stars - Total Playtime = 78 mins
1. I WIll Be Glad - Ziggy Marley (3:35)
2. Stop The Fussing & Fighting - Kenyetta Hill (4:36)
3. Sweet & Dandy - Junior Toots (3:50)
4. Legalize It - Andrew Tosh (4:03)
5. Jah Chosen Few - Garnett Silk Jr. (3:52)
6. Pale Moonlight (How Many Times) - Stephen Marley (3:220
7. I Know Love - Chronixx (3:50)
8. Wait In Vain - Marvin Priest (2:43)
9. Love You Right - Morgan Heritage (4:15)
10. First Cut - Kashief Lindo (3:40)
11. Quality Time - Lenn Hammond (4:19)
12. Glory - Christopher Ellis (3:42)
13. Make It Official - Isat (3:26)
14. It's All Right - Kevin Isaacs (4:36)
15. Heart Breaking Lover - Junior Holt (4:06)
16. Loves Contagious - Tarrus Riley (4:35)
17. Putting Up A Fight - Noel Ellis (3:29)
18. Resist No Evil - Protoje (3:21)
19. Born To Be Wild - Damian Marley (4:00)
20. Awake - Julian Marley (4:38)

What is 'Sons Of Stars'?
It's sometimes hard to keep tabs of the reggae family tree as the network of artists is now so very huge.  However, it is always interesting to hear how superstar artists children develop should they choose a musical career path.  Here are 20 songs from 20 sons, all from very famous reggae parents, each now making a mark in the industry in their own way.

Postage: UK (Inc Mainland Scotland & Northern Ireland) 1st Class Standard Royal Mail 48-hour Post. Worldwide using Royal Mail International. 

Packaging: Orders of quantity 4 CDs or less will be packaged and posted in cardboard sealed CD envelopes. Orders of 5 or more CDs will be packaged and posted in bubblewrapped envelopes. Larger orders 20+are sent as parcels.
Eco-Friendly Packaging
We care for the environment
Get more Savings
Create a free account & get the latest news
FREE UK Delivery
Tracking provided for all orders over £24