Stop The War - A Roots Reggae CD calling for World Peace, V.A. *ONE LOVE*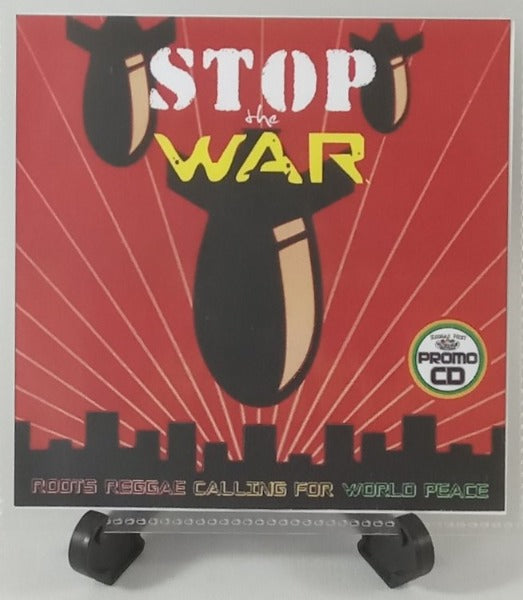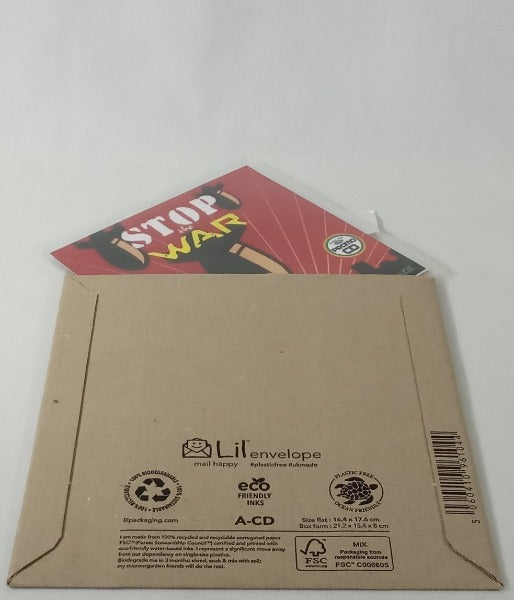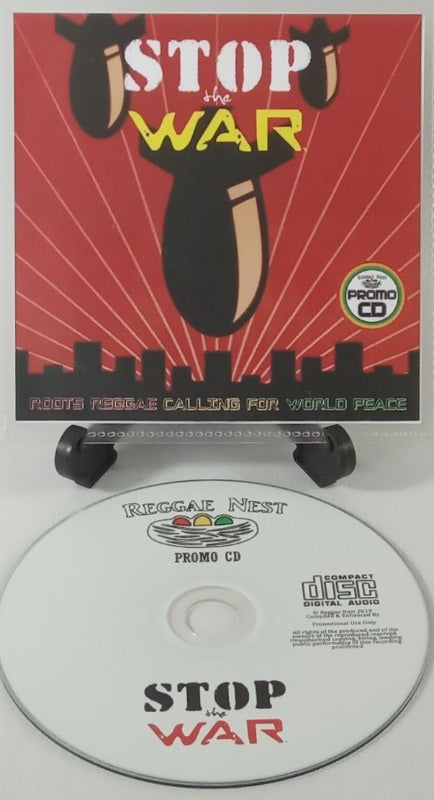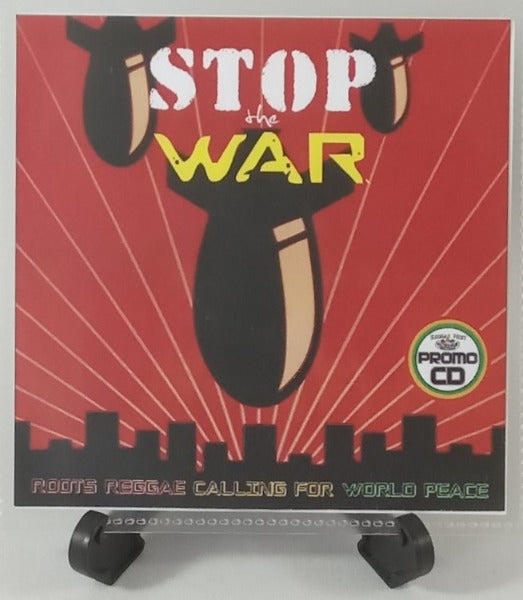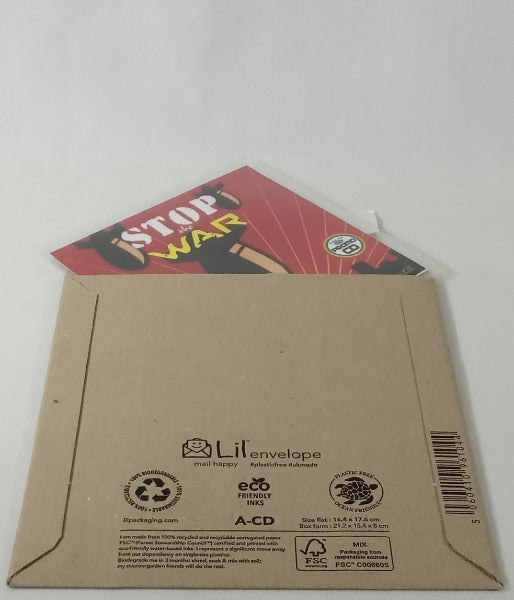 Stop The War - A Roots Reggae CD calling for World Peace, V.A. *ONE LOVE*
Product description
Stop The War

Goods: A brand new promo CD
Music: 'Stop The War' - Various Artists
Released: MAY 2019
Number of Tracks: 17 
CD Description: This disc features 17 massive roots reggae tracks that have been specially compiled for a themed enjoyment. With so many events happening on the modern day political stage, this compilation provides a thought provoking musical statement about the massive global issue - WAR!
Age of Music: Classic & Modern
Genres: Roots, Rockers, Reality
Suitable for: Roots Reggae Fans
Audio Quality: Audio from FLAC files
Duration: 79 mins
Product Description: CDs are fully printed and brand new in plastic sleeves, wrapped in packs and are sealed with 'Promo CD' stickers. They are not available anywhere else, they are promotional cds, for promotional use.
Tracklist for the disc is as follows:
Stop The War - Total Playtime = 78 mins 43 secs
1. Stop The War - Benjamin Zephaniah (5:15)
2. War - Jevaughn Bond (3:44)
3. Rumours Of War - Israel Vibration (4:39)
4. World At War - Meditations (7:44)
5. Valley Of Decision - Brimstone & Fire, Louie Rankin & Bobby Culture (4:01)
6. The Wave Of War - Joe Higgs (3:04)
7. Don't Divide The People - Al Campbell (3:40)
8. No Peace - Mike Brooks (3:05)
9. War & Friction - I Roy (6:30)
10. Try Justice - Paul Elliott (4:17)
11. Last War - Zap Pow (6:53)
12. No War - Iration Steppas (4:36)
13. Nations Of War - Luciano (5:10)
14. Nuclear Age - Milton Blake (3:32)
15. Armagideon Warfare - Xtrait, Unique & Wildapache (4:12)
16. Everyday Is War - Awa Fall & M1 (3:50)
17. Stop The War - Prince Far I (4:24)
What is 'Stop The War'?
A calling to all leaders worldwide to listen to the voices of the people.  War is not the answer it exasperates people, is destructive and leads to devastation.  A Collection of big roots reggae tunes, compelling the listener to thought.  Thoughts in turn create feelings, the feelings from this CD will inspire you to chant along with the words 'Stop The War'!!

Postage: UK (Inc Mainland Scotland & Northern Ireland) 1st Class Standard Royal Mail 48-hour Post. Worldwide using Royal Mail International. 

Packaging: Orders of quantity 4 CDs or less will be packaged and posted in cardboard sealed CD envelopes. Orders of 5 or more CDs will be packaged and posted in bubblewrapped envelopes. Larger orders 20+are sent as parcels.
Eco-Friendly Packaging
We care for the environment
Get more Savings
Create a free account & get the latest news
FREE UK Delivery
Tracking provided for all orders over £24