Very Merry Christmas 4 - A unique Christmas CD Soul, Ska, Reggae, R'nB, Doo Wop ++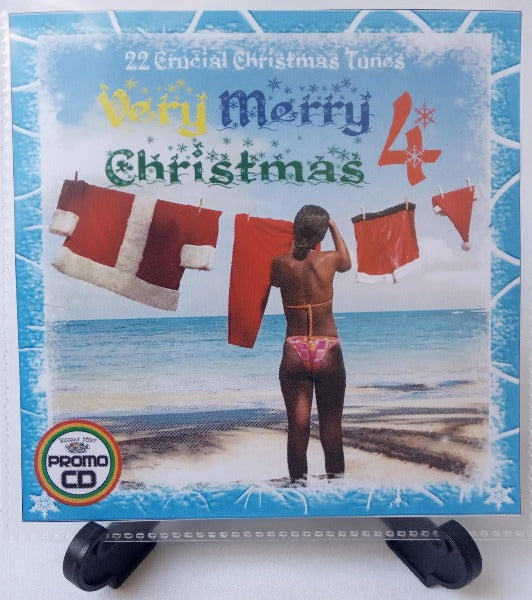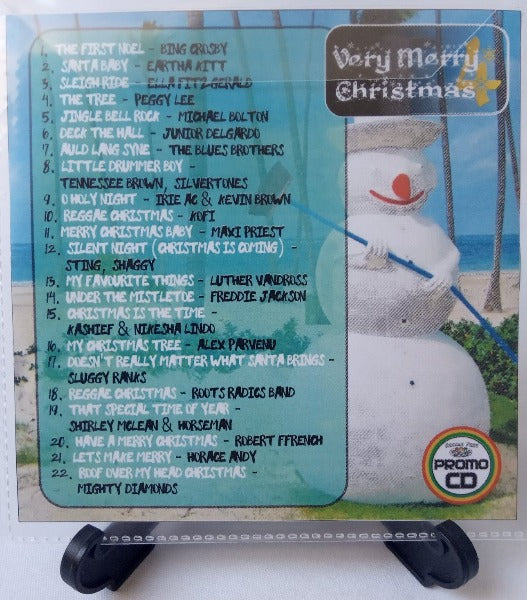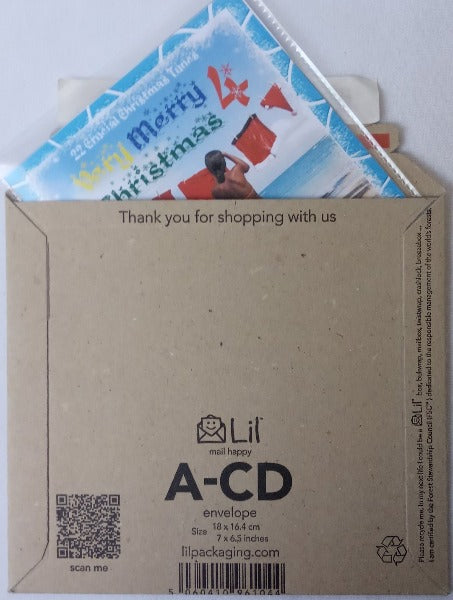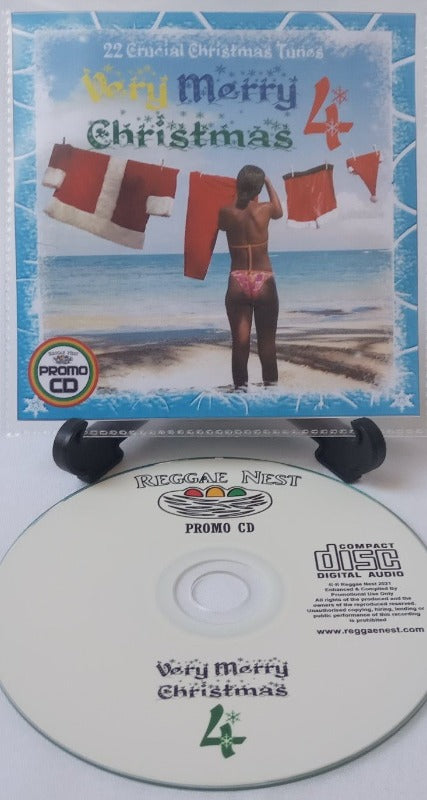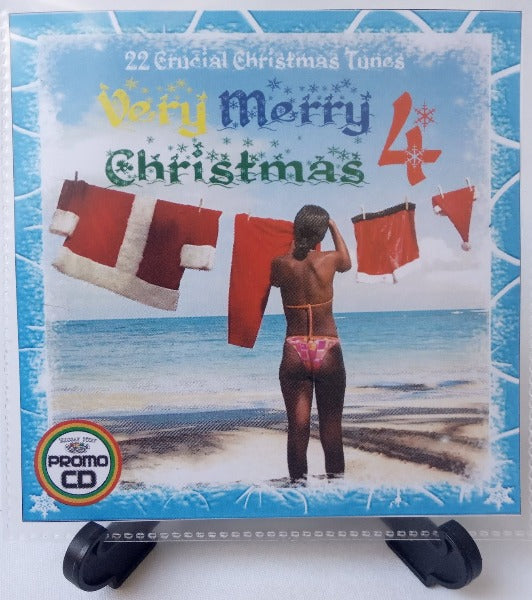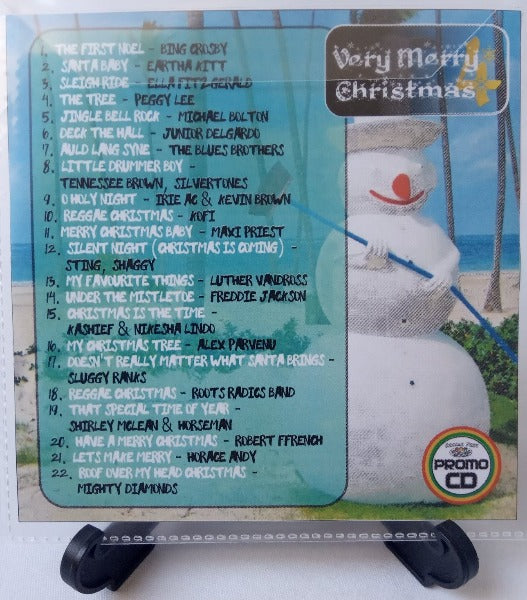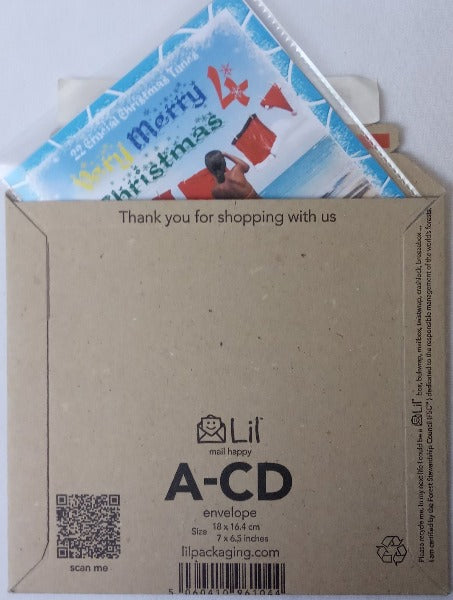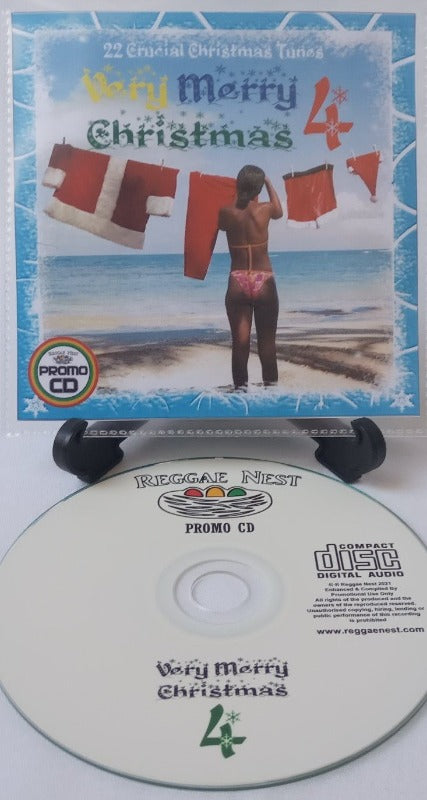 Very Merry Christmas 4 - A unique Christmas CD Soul, Ska, Reggae, R'nB, Doo Wop ++
Product description
Very Merry Christmas 4

Goods: A brand new promo CD
Music: Christmas themed songs 'Very Merry Christmas 4'
Released: NOV 2021
Number of Tracks: 22
CD Description: Christmas being a family time, this CD is designed to entertain all the family at Christmas time.  The songs play nicely one after the other to provide some great background entertainment and sing-a-longs also! (there are popular Christmas songs covered in reggae included in the series).
Age of Music: 1949-2020
Genres: Ska, Reggae, R'n'B, Soul, Doo Wop, Soul
Suitable for: All the Family
Audio Quality: Audio from FLAC/WAV files
Duration: 78 mins
Product Description: CDs are fully printed and brand new in plastic sleeves, wrapped in packs and are sealed with 'Promo CD' stickers. They are not available anywhere else, they are promotional cds, for promotional use.
Tracklists for the disc is as follows:
Very Merry Christmas 4 - Total Playtime = 77 mins 30 secs
1. The First Noel - Bing Crosby (2:24)
2. Santa Baby - Eartha Kitt (3:24)
3. Sleigh Ride - Ella Fitzgerald (2:56)
4. The Tree - Peggy Lee (1:40)
5. Jingle Bell Rock - Michael Bolton (2:54)
6. Deck The Hall - Junior Delgardo (4:03)
7. Auld Lang Syne - The Blues Brothers (4:10)
8. Little Drummer Boy - Tennessee Brown, Silvertones (4:50)
9. O Holy Night - Irie AC & Kevin Brown (4:12)
10. Reggae Christmas - Kofi (2:58)
11. Merry Christmas Baby - Maxi Priest (3:45)
12. Silent Night (Christmas Is Coming) - Sting, Shaggy (2:32)
13. My Favourite Things - Luther Vandross (5:57)
14. Under The Mistletoe - Freddie Jackson (4:10)
15. Christmas Is The time - Kashief & Nikesha Lindo (3:14)
16. My Christmas Tree - Alex Parvenu (3:25)
17. Doesn't Really Matter What Santa Brings - Sluggy Ranks (3:04)
18. Reggae Christmas - Roots Radics Band (3:46)
19. That Special Time Of Year - Shirley McLean & Horseman (4:54)
20. Have A Merry Christmas - Robert Ffrench (3:08)
21. Lets Make Merry - Horace Andy (3:26)
22. Roof Over My Head Christmas - Mighty Diamonds (2:33)

What is 'Very Merry Christmas?'
This Christmas collection is unique in many ways, a fusion of styles based mainly around reggae music from Jamaica & USA.  The first CD has had raving reviews, sure to please at Christmas time especially for families who like rare & classic reggae and soul music, put together with the listener in mind!
Postage:
UK (Inc Mainland Scotland & Northern Ireland) 1st Class Standard Royal Mail 48-hour Post. Worldwide using Royal Mail International.
Packaging:
Orders of quantity 4 CDs or less will be packaged and posted in cardboard sealed CD envelopes. Orders of 5 or more CDs will be packaged and posted in bubblewrapped envelopes. Larger orders 20+are sent as parcels.
Eco-Friendly Packaging
We care for the environment
Get more Savings
Create a free account & get the latest news
FREE UK Delivery
Tracking provided for all orders over £24