Veteran Connection 5 - Strong New Reggae from Veteran Artists 2023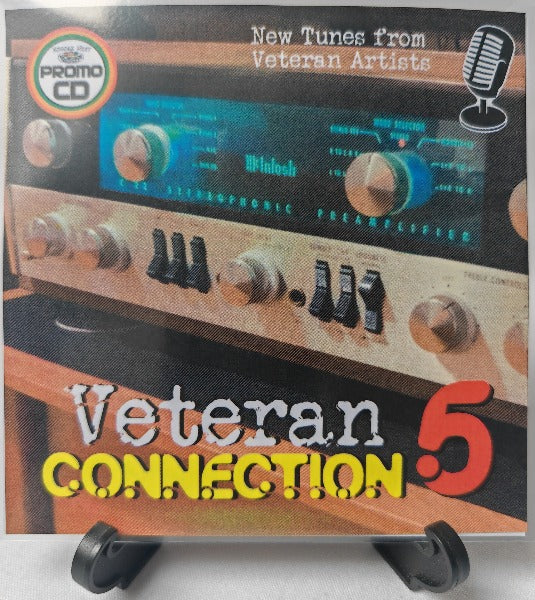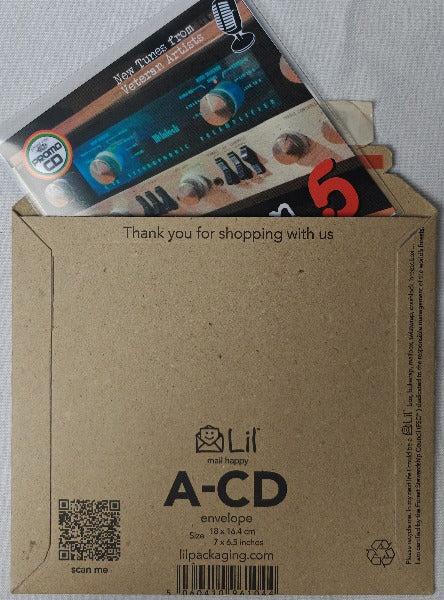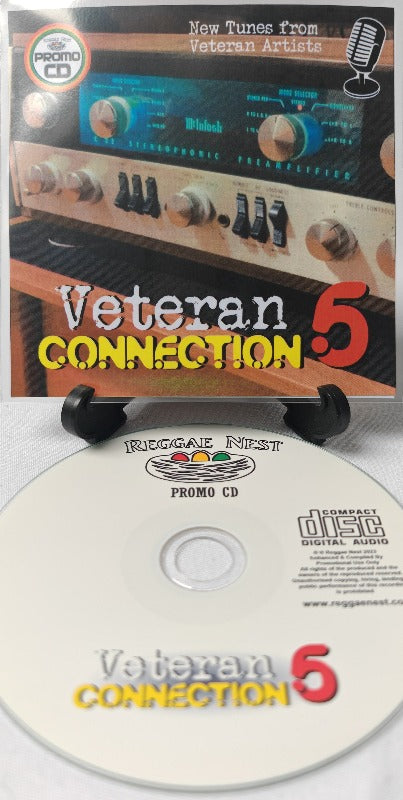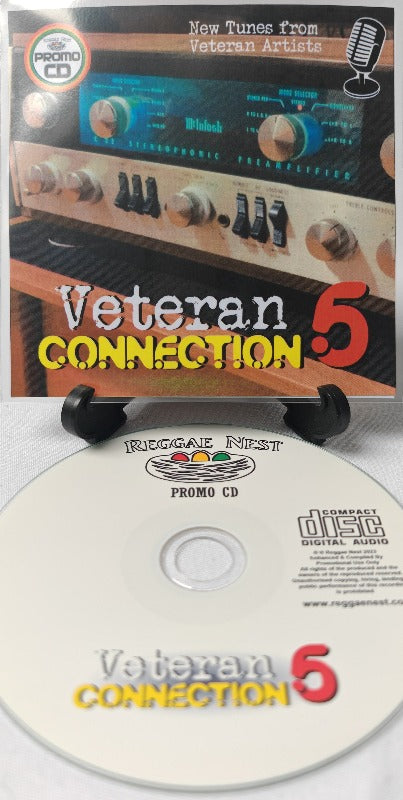 Veteran Connection 5 - Strong New Reggae from Veteran Artists 2023
Product description
Veteran Connection 5

Goods: A brand new promo CD
Music:  New Reggae from Veteran Artists, respect to the Elders, the fifth disc in the series
Released: JUL 2023
Number of Tracks: 20
CD Description: All of these artists have contributed significantly in their own right to the nowadays Global success of Reggae music.  With the constant surge of Young artists and hunt for New talent, we often overlook these artists who have been and are so very influential.  Often it's only when an artist dies that we truly start to appreciate their lifetimes work and influence.  This series is a collection of mostly Living Legends of reggae music, with a few in combinations with other artist(s).

Genres: Roots, Rockers, Reality, Nu Reggae
Suitable for: Revival/Roots Reggae Fans
Audio Quality: Audio from FLAC/WAV files
Duration: 78 mins
Product Description: CDs are fully printed and brand new in plastic sleeves, wrapped in packs and are sealed with 'Promo CD' stickers. They are not available anywhere else, they are promotional cds, for promotional use.
Tracklist for the disc is as follows:
Veteran Connection Vol 5 - Total Playtime = 79 min 34 secs
1. Jah Love Conquers All - Al Campbell (4:19)
2. Who Is Responsible - Junior Reid (3:14)
3. All Dem Talking - Anthony Red Rose (3:52)
4. You Say - Half Pint (3:10)
5. Living Right - Horace Andy (4:26)
6. Walking Talking - Alton Ellis (3:55)
7. Sunshine Girl - Sly & Robbie, Big Youth, Mighty Diamonds (3:51)
8. Never Knew Love - Gregory Isaacs (4:00)
9. How Come You Don't Know Me - Beres Hammond (3:43)
10. Rain Keeps Falling - Johnny Clarke (4:09)
11. Woke Up - Little Roy (3:52)
12. Fighting For Our Rights - Freddie McGregor (2:32)
13. Trust No One - Johnny Osbourne (5:00)
14. Only Love - Prince Alla (3:48)
15. Lord Is On My Side - Fred Locks (3:46)
17. Troubles No More - Utan Green, Mutabaruka (4:02)
18. Spiritual Healing - Johnny Clarke (4:17)
19. Kiss Somebody - Johnny Osbourne (5:14)
20. Jah Bless The Rastaman - Ray Isaacs, Tabby Diamond (3:05)


What is 'Veteran Connection'?
Spotlight time on veteran artists, big in the business - some of their latest and greatest works all conveniently on one disc.  Each of these artists have already proven their worth and we the fans can never deny or doubt their individual contributions.  Check out these artists Social Media pages, music videos & blogs - show some love!

Eco-Friendly Packaging
We care for the environment
Get more Savings
Create a free account & get the latest news
FREE UK Delivery
Tracking provided for all orders over £24