Vocal Moments Vol 51 - Brand New Beautiful Vocal Reggae 2023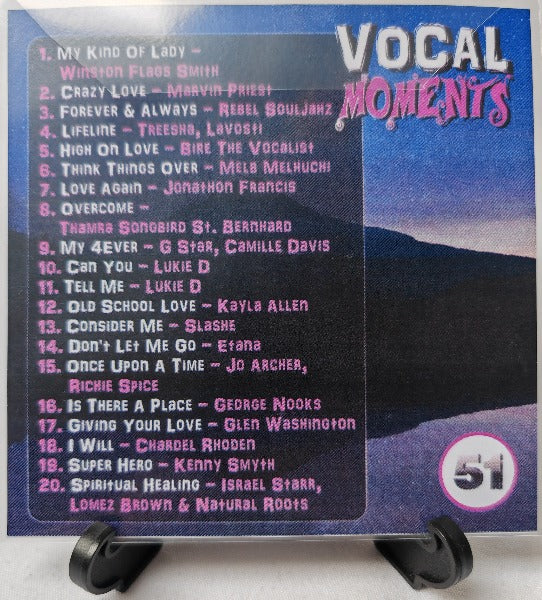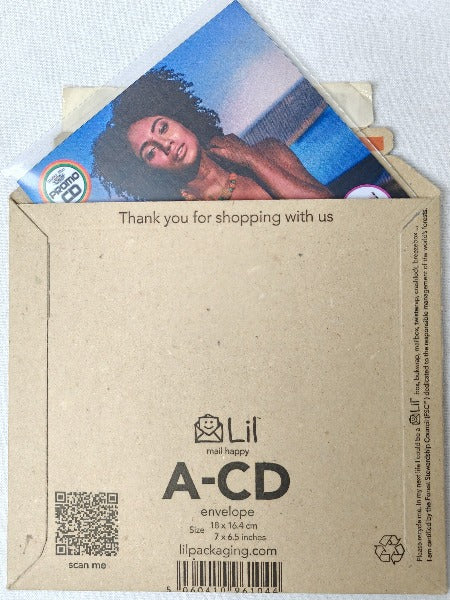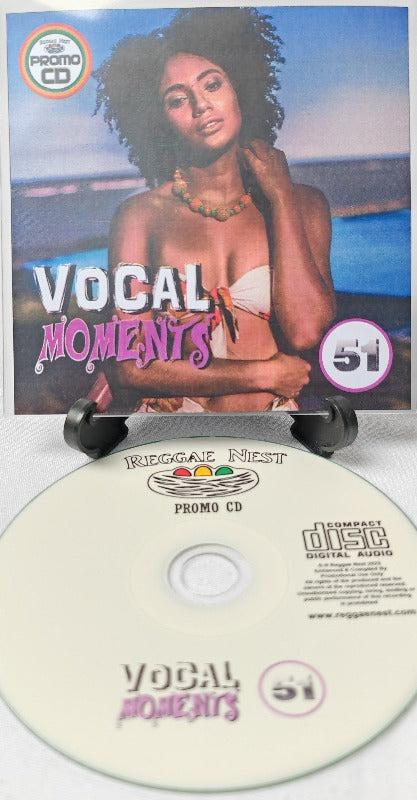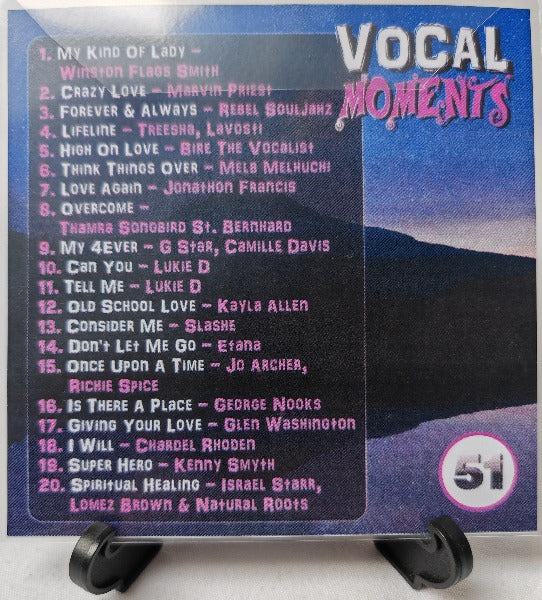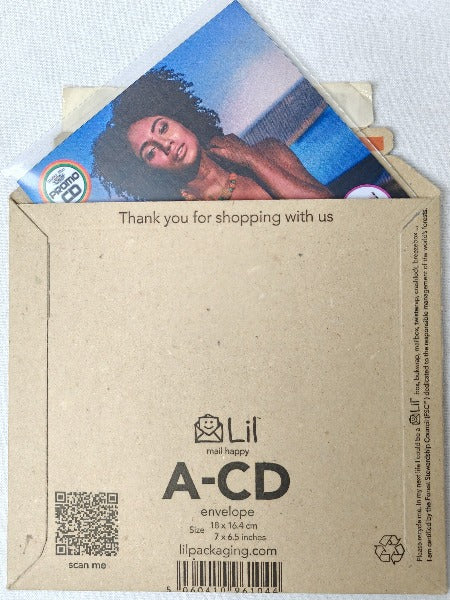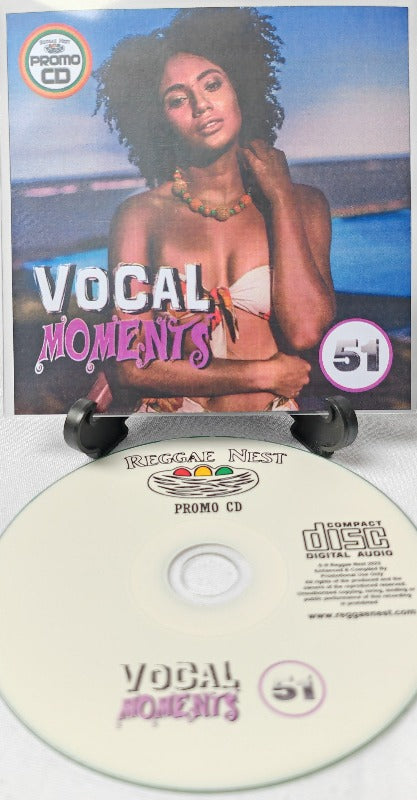 Vocal Moments Vol 51 - Brand New Beautiful Vocal Reggae 2023
Product description
Vocal Moments Vol 51

Goods: A brand new promo CD - Half a century of Vocal Moments!
Music: Volume 51 of the 'Vocal Moments' series
Released: SEP 2023
Number of Tracks: 20
CD Description: Vocal Moments Vol 51 offers an enchanting listening experience with its collection of brand new beautiful vocal reggae from 2023. The reflective lyrical elements harmoniously blend with the pleasing cadences, making it an easy listen for any reggae fan.
Age of Music: 2023 
Genres: Vocal Reggae
Suitable for: Reggae Collectors & Fans of all levels 
Audio Quality: Audio from FLAC/WAV files
Duration: 78 mins
Product Description: CDs are fully printed and brand new in plastic sleeves, wrapped in packs and are sealed with 'Promo CD' stickers. They are not available anywhere else, they are promotional cds, for promotional use.
Tracklists for the discs are as follows:
Vocal Moments Vol 51 - Total Playtime = 77 min 32 secs
1. My Kind Of Lady - Winston Flags Smith (3:54)
2. Crazy Love - Marvin Priest (3:55)
3. Forever & Always - Rebel Souljahz (4:23)
4. Lifeline - Treesha, Lavosti (3:12)
5. High On Love - Bire The Vocalist (3:13)
6. Think Things Over - Melb Melhuchi (3:35)
7. Love Again - Jonathon Francis (3:15)
8. Overcome - Thamra Songbird St. Bernhard (3:16)
9. My 4Ever - G Star, Camille Davis (3:59)
10. Can You - Lukie D (4:01)
11. Tell Me - Lukie D (4:16)
12. Old School Love - Kayla Allen (3:02)
13. Consider Me - Slashe (4:11)
14. Don't Let Me Go - Etana (4:24)
15. Once Upon A Time - Jo Archer, Richie Spice (3:45)
16. Is There A Place - George Nooks (3:24)
17. Giving Your Love - Glen Washington (3:40)
18. I Will - Chardel Rhoden (4:43)
19. Super Hero - Kenny Smyth (4:33)
20. Spiritual Healing - Israel Starr, Lomez Brown & Natural Roots (4:38)

What is 'Vocal Moments'?
Vocal Reggae is the term used to describe proper 'songs' where the artist is singing rather than toasting or DJ'ing. There are some tracks in this collection that feature combinations of artists singing & DJ's toasting over the track, but not many.  The music often captures feelings, thoughts, moments and combined with the infectious reggae beat makes a pleasurable, addictive listen.   From you have these CD's in your collection, I am confident you will come back for more.
vocal moments vol 51
brought this cd really good tracks on it
Eco-Friendly Packaging
We care for the environment
Get more Savings
Create a free account & get the latest news
FREE UK Delivery
Tracking provided for all orders over £24