Bang Crash Kapow (Various) - 90's Hit Dancehall in a big tune style *MAD*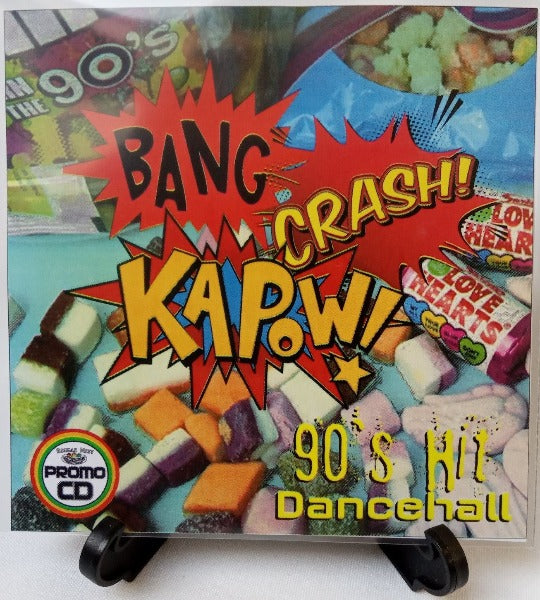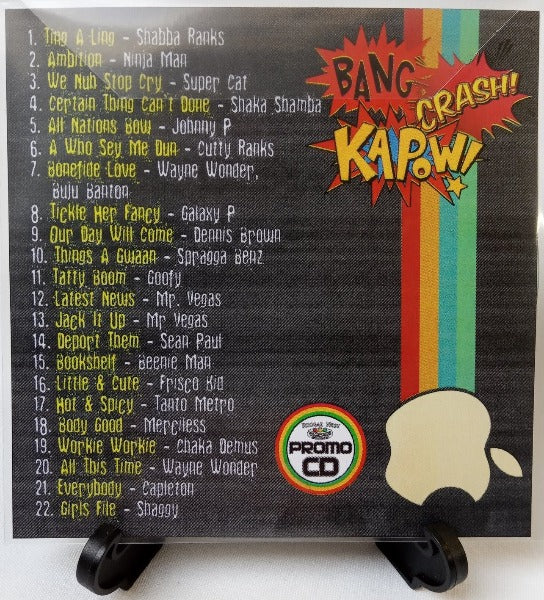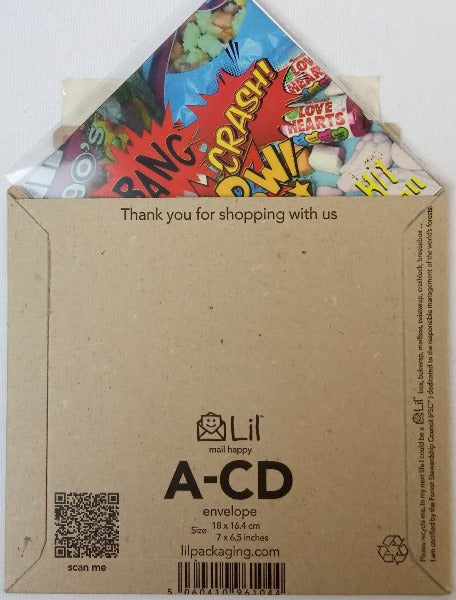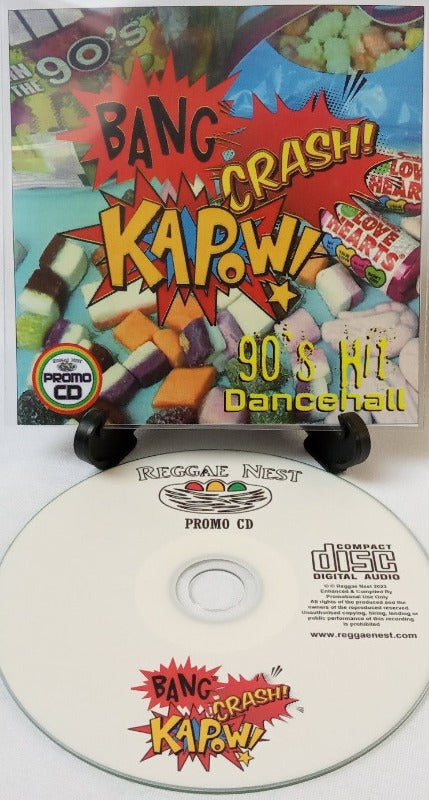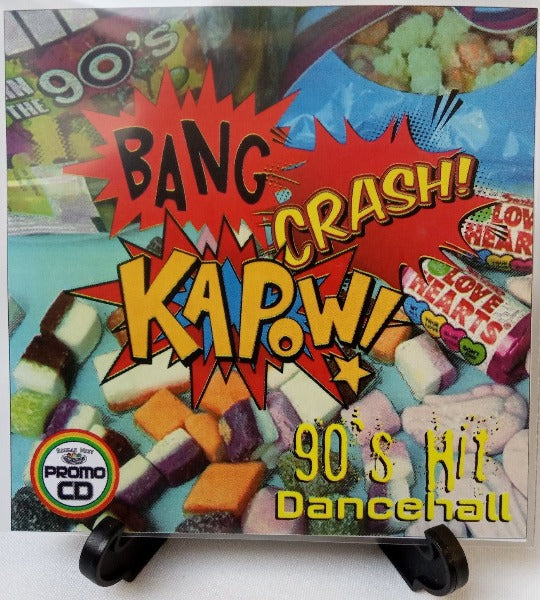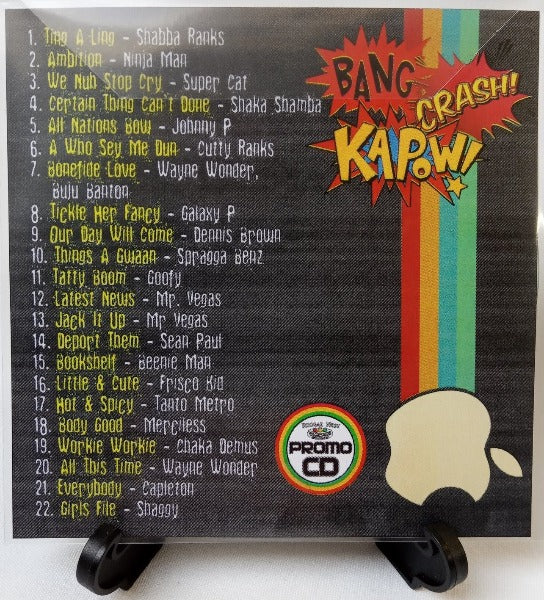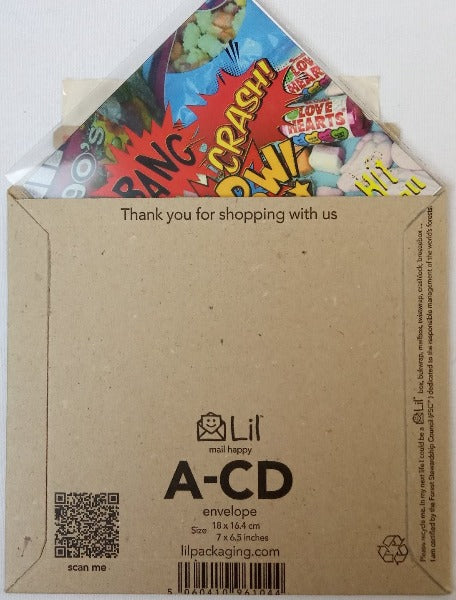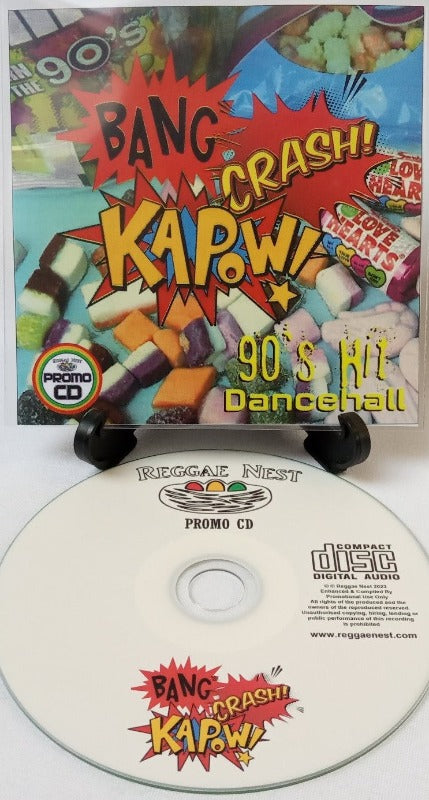 Bang Crash Kapow (Various) - 90's Hit Dancehall in a big tune style *MAD*
Product description
Bang Crash Kapow
Goods: A brand new promo CD
Music: 90's dancehall themed music 'Bang Crash Kapow' (the 7th in the series)
Released: JAN 2023
Number of Tracks: 22
CD Description: A brand new CD featuring a clever selection of 90's Mega Hit dancehall music with a few forgotten gems, sounding just as good in this modern era as it did back then. The selection is a 'clean' selection so no bad/cross words, safe to play anywhere!
Age of Music: 90's 
Genres: Dancehall & Bashment
Suitable for: Party Goers, DJ's, Dancehall Fans
Audio Quality: Audio from FLAC/WAV files
Duration: 77 mins
Product Description: CDs are fully printed and brand new in plastic sleeves, wrapped in packs and are sealed with 'Promo CD' stickers. They are not available anywhere else, they are promotional cds, for promotional use.
Tracklists for the disc is as follows:
Bang Crash Kapow - Total playtime = 77 min 21 secs
1. Ting A Ling - Shabba Ranks (3:46)
2. Ambition - Ninja Man (3:37)
3. We Nuh Stop Cry - Super Cat (4:00)
4. Certain Thing Can't Done - Shaka Shamba (3:49)
5. All Nations Bow - Johnny P (3:05)
6. A Who Sey Me Dun - Cutty Ranks (3:28)
7. Bonefide Love - Wayne Wonder, Buju Banton (3:51)
8. Tickle Her Fancy - Galaxy P (3:45)
9. Our Day Will Come - Dennis Brown (3:25)
10. Things A Gwaan - Spragga Benz (3:35)
11. Tatty Boom - Goofy (3:19)
12. Latest News - Mr. Vegas (3:25)
13. Jack It Up - Mr Vegas (3:08)
14. Deport Them - Sean Paul (3:08)
15. Bookshelf - Beenie Man (3:09)
16. Little & Cute - Frisco Kid (2:40)
17. Hot & Spicy - Tanto Metro (3:35)
18. Body Good - Merciless (3:39)
19. Workie Workie - Chaka Demus (4:01)
20. All This Time - Wayne Wonder (3:47)
21. Everybody - Capleton (3:15)
22. Girls File - Shaggy (3:46)

What is 'Bang Crash Kapow'?
The 90's certainly was an evolutionary period for reggae dancehall music, it was the decade that started many now famous artists career. The use of computers in studios had mixed opinions from dedicated fans, but the extant of how it would be used and how far the music would travel & infect the whole world was greatly underestimated. Here is a selection made by experts to reminisce on some of the best tunes & riddims from that period

Eco-Friendly Packaging
We care for the environment
Get more Savings
Create a free account & get the latest news
FREE UK Delivery
Tracking provided for all orders over £24