Big People Volume 22 - Mature Reggae for Mature people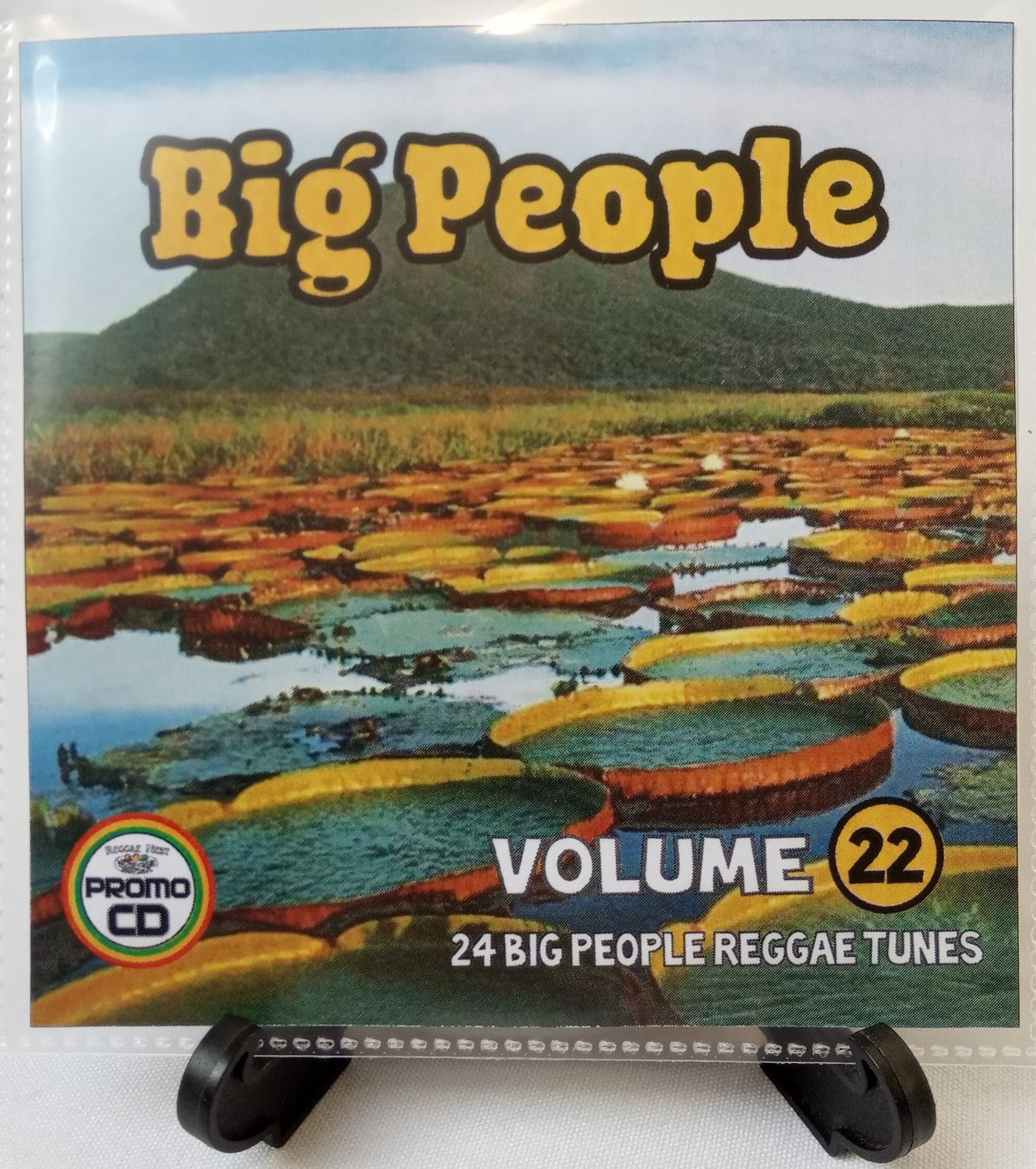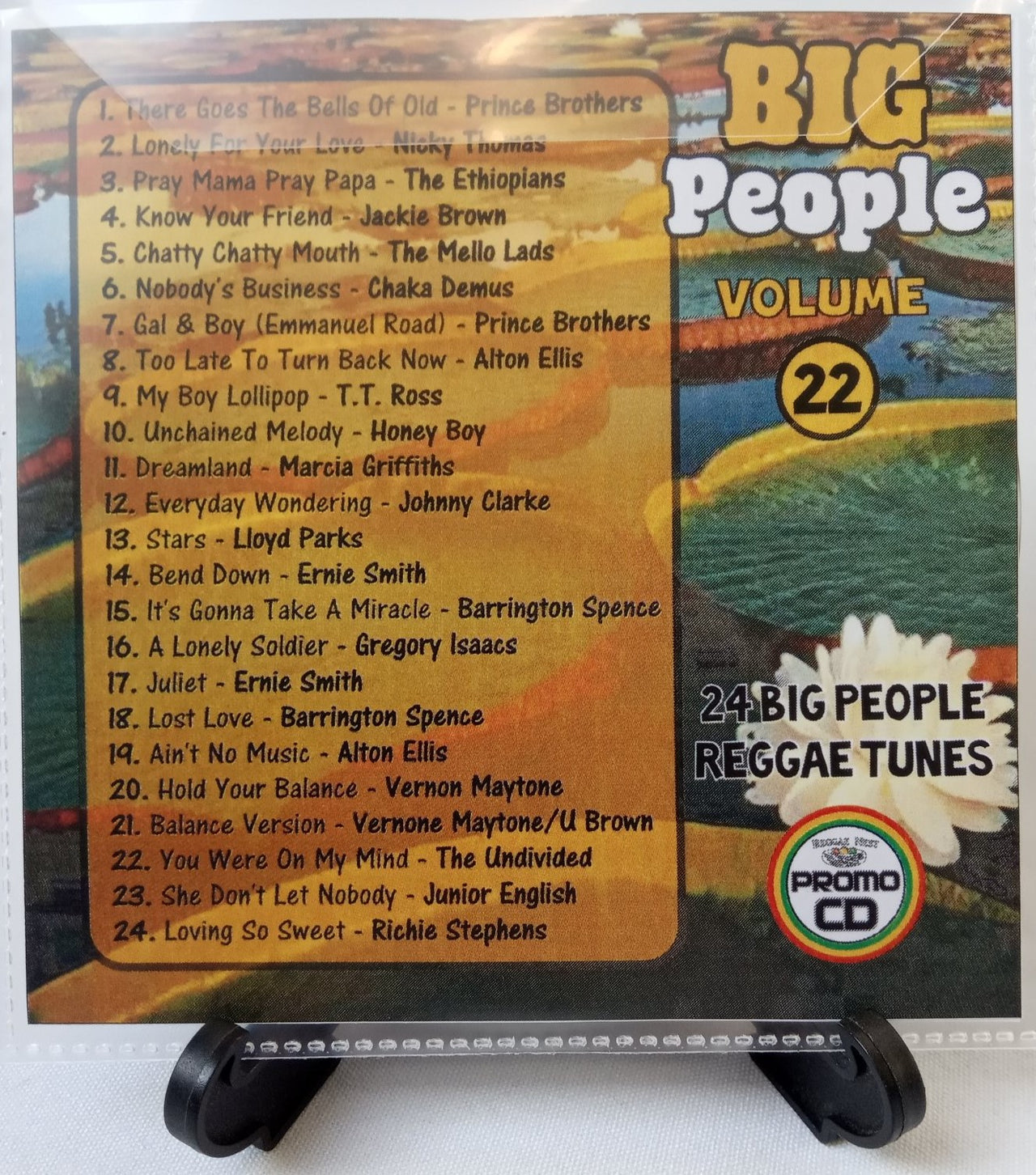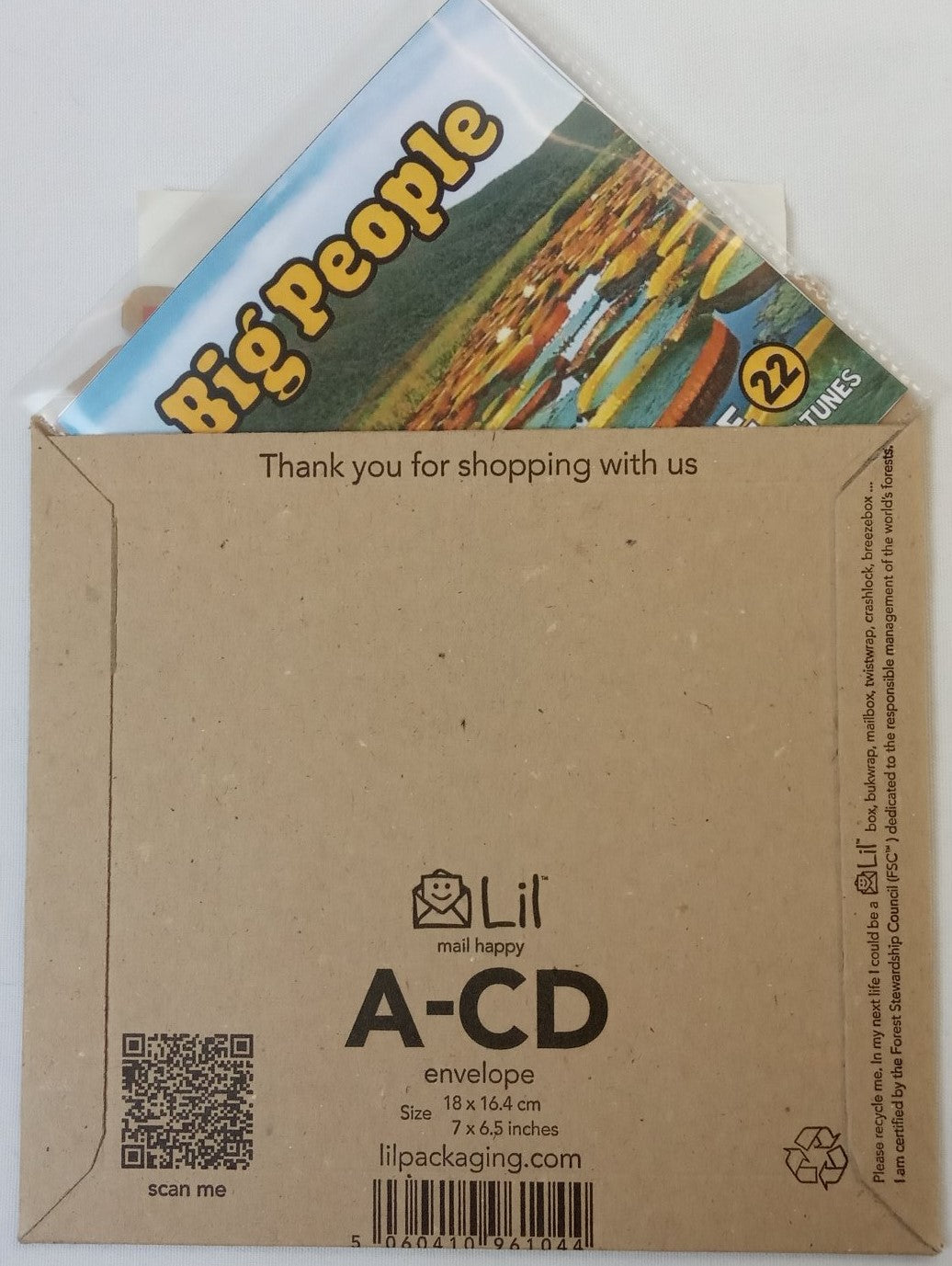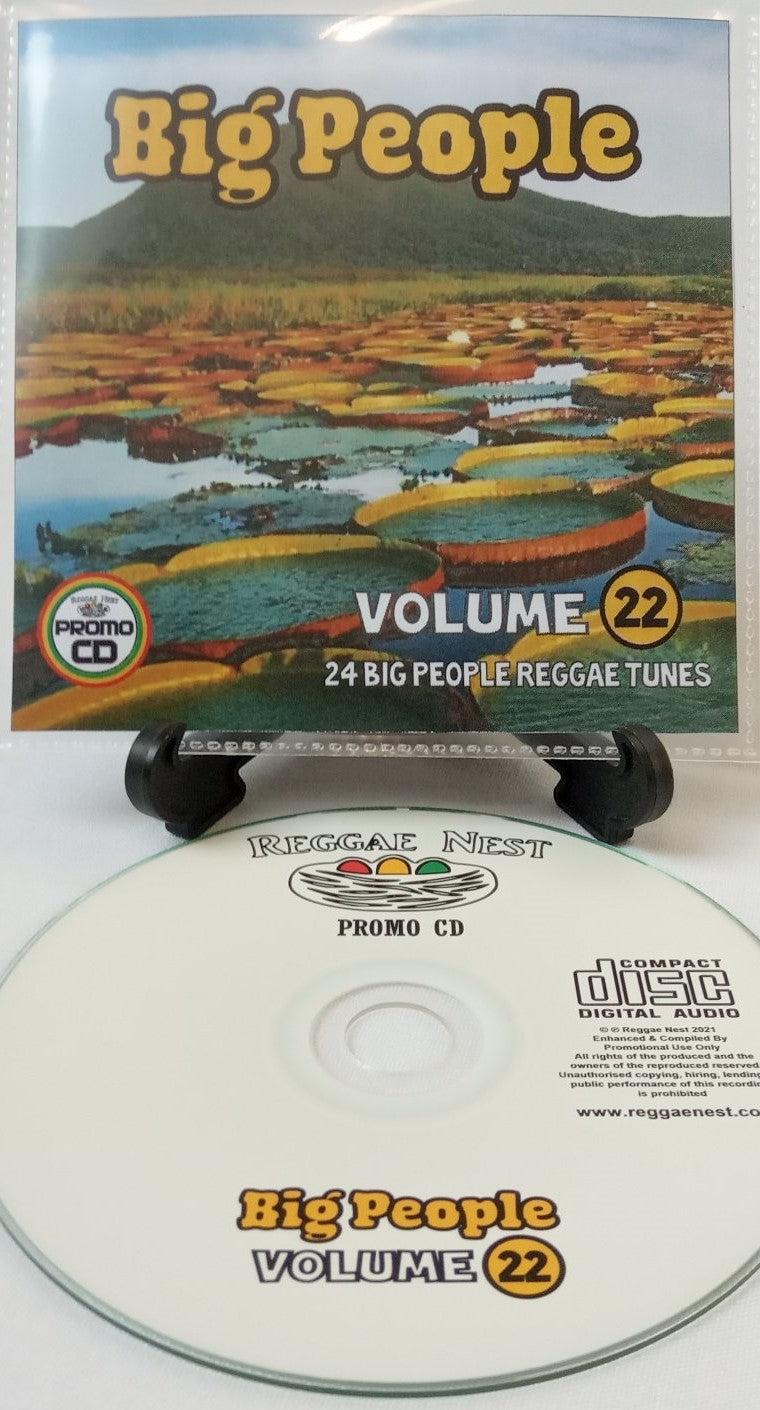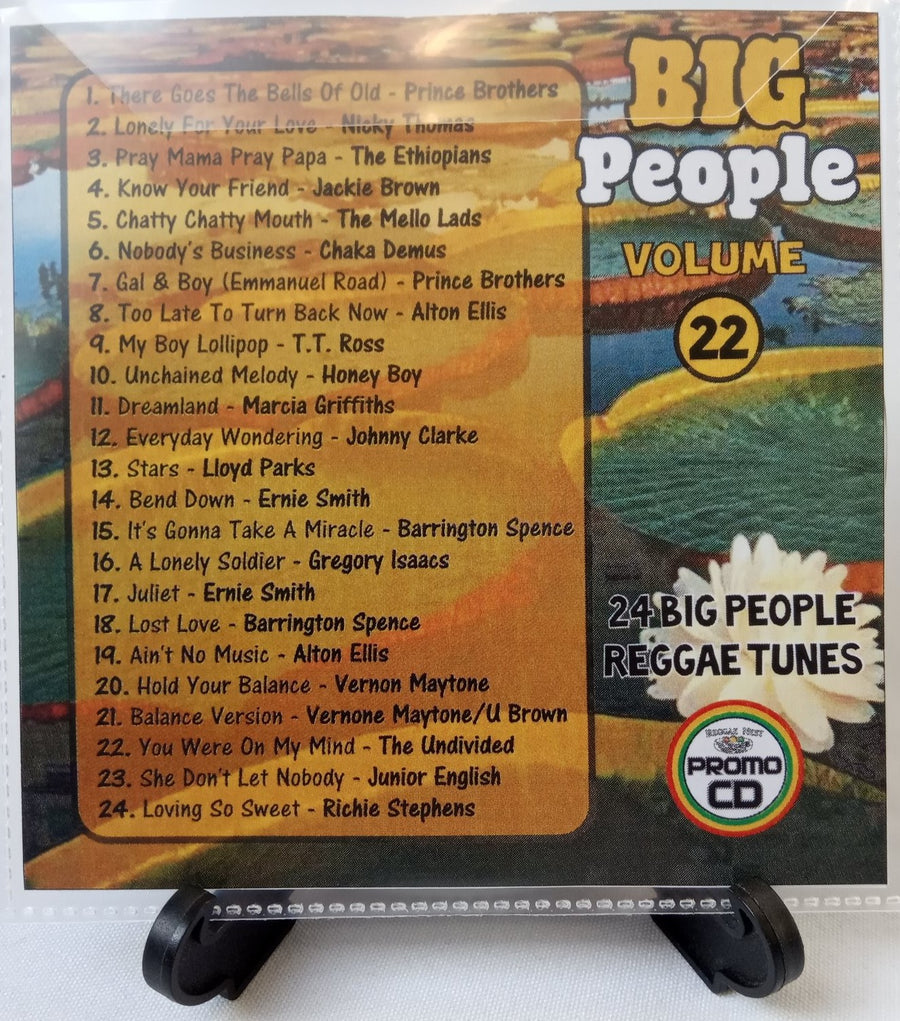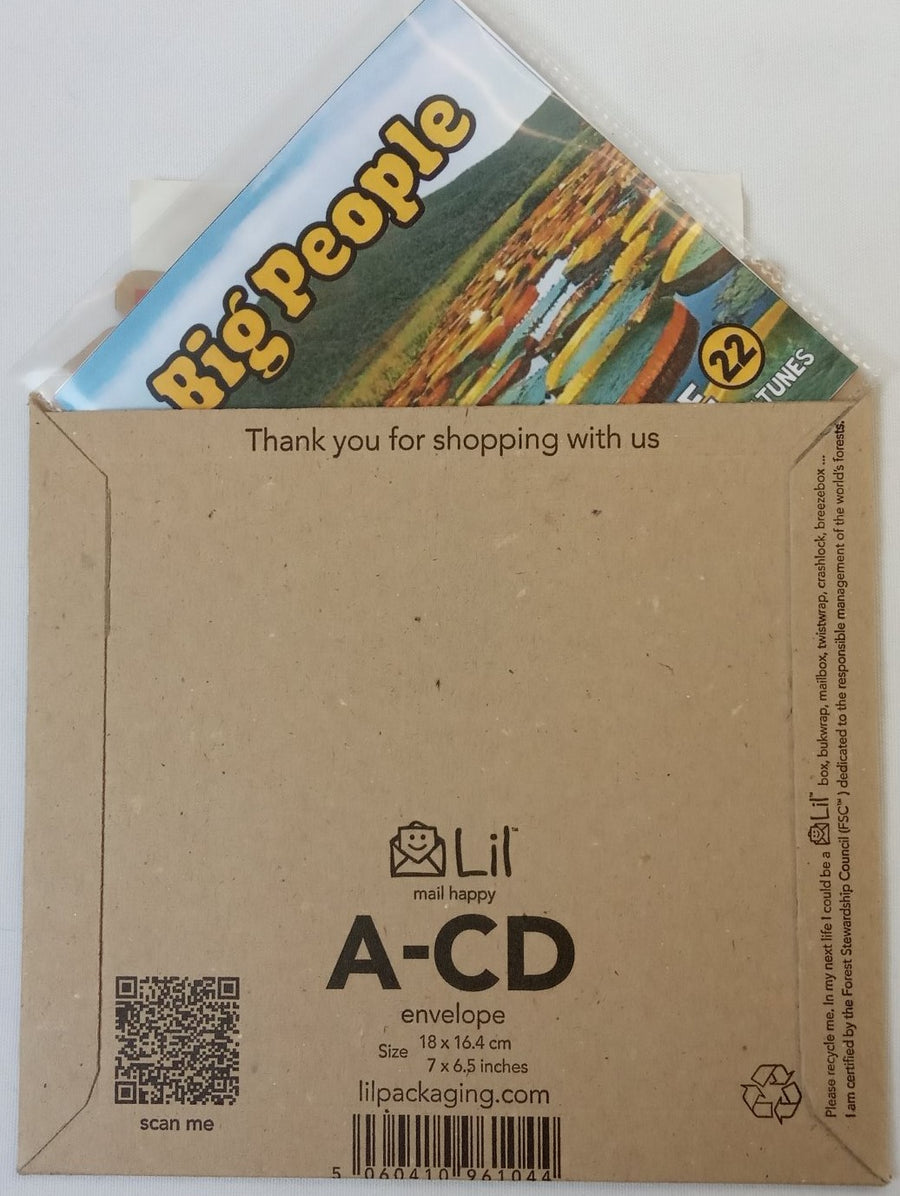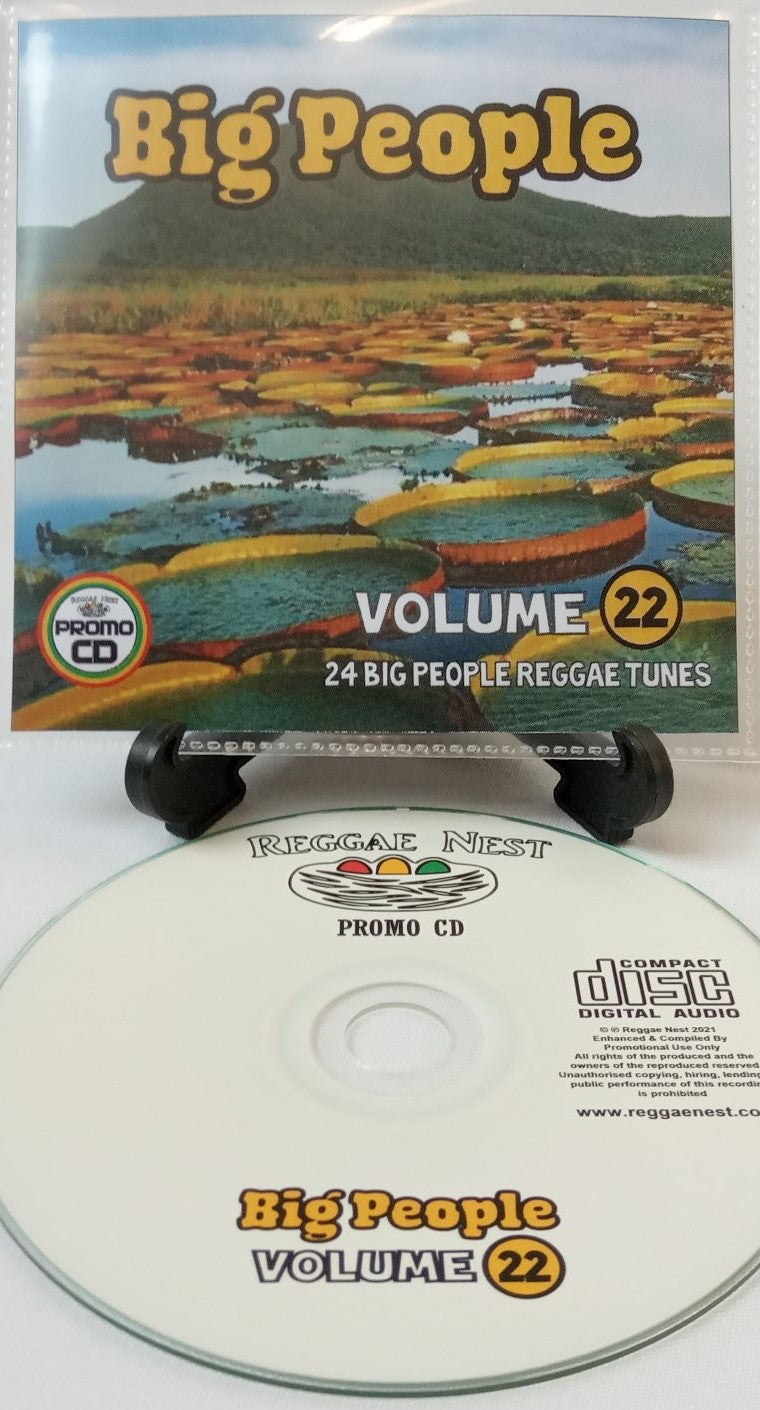 Big People Volume 22 - Mature Reggae for Mature people
Product description
Big People Vol 22
Goods: A brand new promo CD
Music: Volume 22 of the 'Big People' Series
Released: MAR 2021
Number of Tracks: 24 
CD Description: The latest in the 'Big People' series is another superb selection of tunes that play sweetly one afer the other This series has been assembled with the mature reggae listener in mind. Some of these tunes will back very pleasant memories. 
Age of Music: 70's-80's & a few more modern releases
Genres: Reggae, Rocksteady, Gospel, Ska, Revive
Suitable for: Mature Listeners, Reggae Fans (all levels), DJ's
Audio Quality: Audio from FLAC/WAV files
Duration: 78 mins
Product Description: CDs are fully printed and brand new in plastic sleeves, wrapped in packs and are sealed with 'Promo CD' stickers. They are not available anywhere else, they are promotional cds, for promotional use.
Tracklists for the disc is as follows:
Big People Vol 22 - Total Playtime = 79 min 5 secs 

1. There Goes The Bells Of Old - Prince Brothers (3:33)
2. Lonely For Your Love - Nicky Thomas (3:32)
3. Pray Mama Pray Papa - The Ethiopians (3:11)
4. Know Your Friend - Jackie Brown (2:33)
5. Chatty Chatty Mouth - The Mello Lads (3:17)
6. Nobody's Business - Chaka Demus (3:04)
7. Gal & Boy (Emmanuel Road) - Prince Brothers (2:12)
8. Too Late To Turn Back Now - Alton Ellis (3:05)
9. My Boy Lollipop - T.T. Ross (3:08)
10. Unchained Melody - Honey Boy (3:10)
11. Dreamland - Marcia Griffiths (3:15)
12. Everyday Wondering - Johnny Clarke (3:23)
13. Stars - Lloyd Parks (3:09)
14. Bend Down - Ernie Smith (2:32)
15. It's Gonna Take A Miracle - Barrington Spence (3:02)
16. A Lonely Soldier - Gregory Isaacs (2:54)
17. Juliet - Ernie Smith (3:22)
18. Lost Love - Barrington Spence (2:36)
19. Ain't No Music - Alton Ellis (4:15)
20. Hold Your Balance - Vernon Maytone (4:03)
21. Balance Version - Vernone Maytone/U Brown (4:14)
22. You Were On My Mind - The Undivided (3:40)
23. She Don't Let Nobody - Junior English (4:07)
24. Loving So Sweet - Richie Stephens (3:45)
What is Big People Music?
Big People is the term used to describe reggae music for mature listeners. That doesn't necessarily mean that you have to be mature in years to enjoy them. Right through what we know as reggae today there has always been Big People music right through its journey, from Mento, Ska & Blue Beat to Rocksteady, Roots & Reggae. Big People also crosses over with Gospel, Dancehall and Soca. This collection represents this journey from the early years right up until modern day.

Very sought after full length & sweet 'Big People' Reggae Music artists in the series include Jackie Edwards, Honey Boy, Owen Gray, Freddie McGregor, Pete Campbell, Donna Marie, Carlene Davies, Lloyd Brown, Sanchez, Glen Washington, and many many more.
Eco-Friendly Packaging
We care for the environment
Get more Savings
Create a free account & get the latest news
FREE UK Delivery
Tracking provided for all orders over £24