Big People Volume 27 - Mature Reggae for Mature people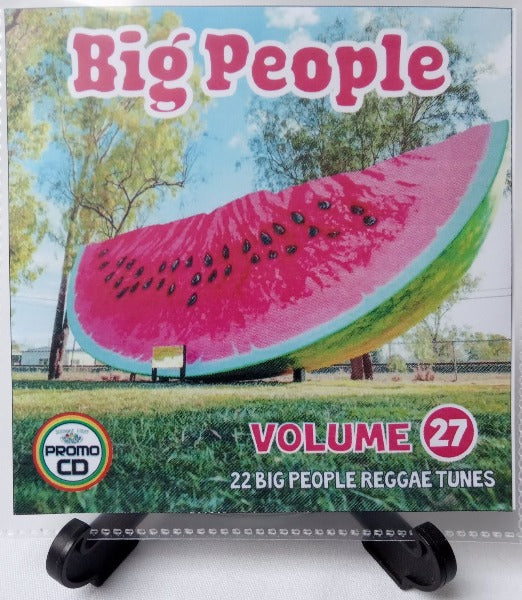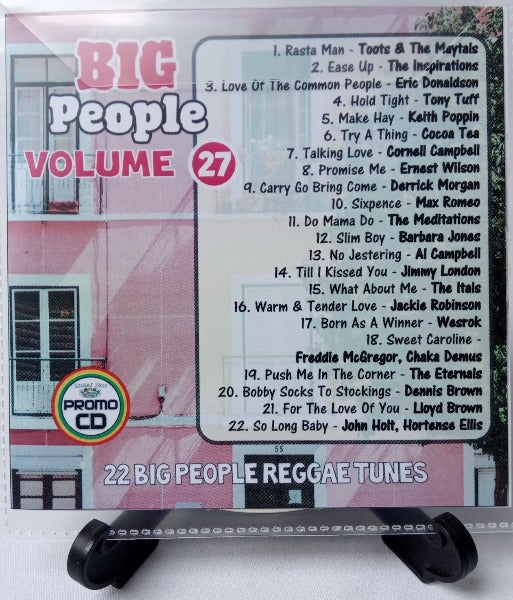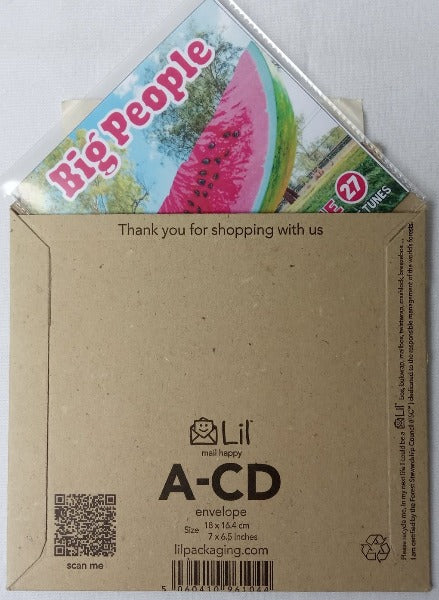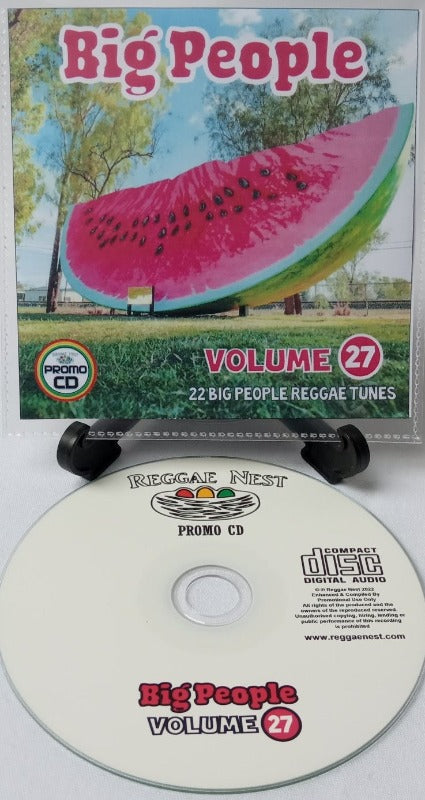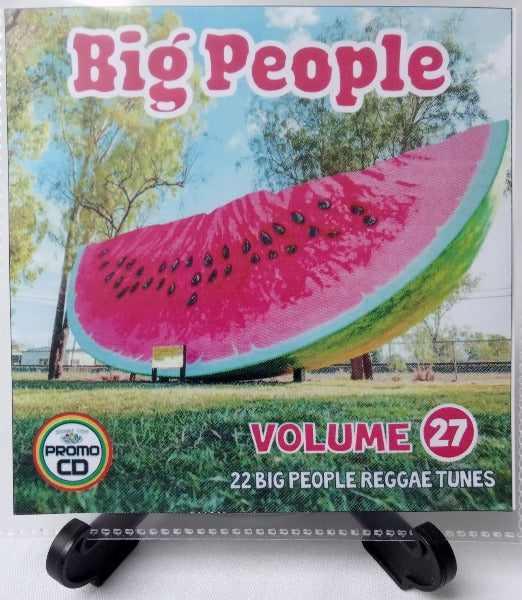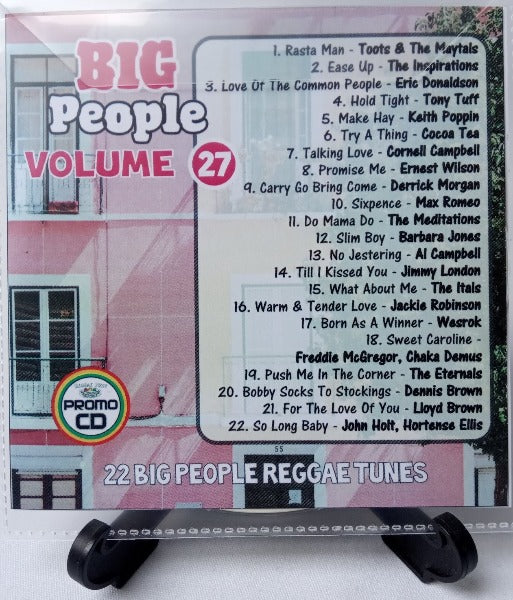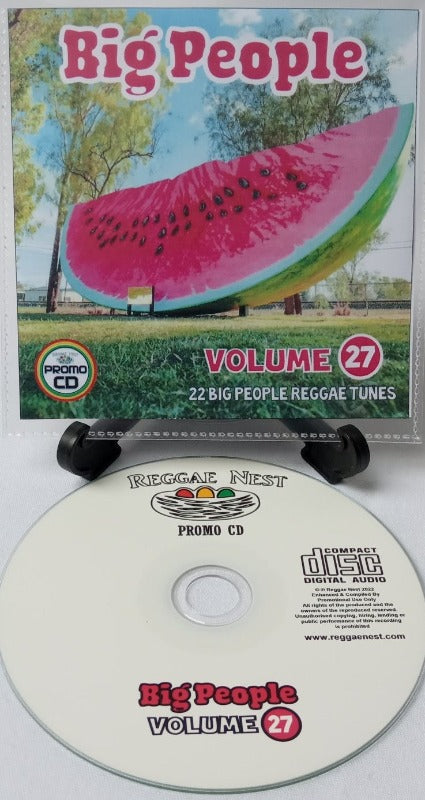 Big People Volume 27 - Mature Reggae for Mature people
Product description
Big People Vol 27
Goods: A brand new promo CD
Music: Volume 27 of the 'Big People' Series
Released: APR 2022
Number of Tracks: 22 
CD Description: The latest in the 'Big People' series is another superb selection of tunes that play sweetly one afer the other This series has been assembled with the mature reggae listener in mind. Some of these tunes will back very pleasant memories. 
Age of Music: 70's-2021
Genres: Reggae, Rocksteady, Gospel, Revive, Vocal, Lovers
Suitable for: Mature Listeners, Reggae Fans (all levels), DJ's
Audio Quality: Audio from FLAC/WAV files
Duration: 78 mins
Product Description: CDs are fully printed and brand new in plastic sleeves, wrapped in packs and are sealed with 'Promo CD' stickers. They are not available anywhere else, they are promotional cds, for promotional use.
Tracklists for the disc is as follows:
Big People Vol 27 - Total Playtime = 77 min 17 secs 

1. Rasta Man - Toots & The Maytals (5:53)
2. Ease Up - The Inspirations (2:28)
3. Love Of The Common People - Eric Donaldson (2:56)
4. Hold Tight - Tony Tuff (3:22)
5. Make Hay - Keith Poppin (3:40)
6. Try A Thing - Cocoa Tea (2:35)
7. Talking Love - Cornell Campbell (3:28)
8. Promise Me - Ernest Wilson (4:33)
9. Carry Go Bring Come - Derrick Morgan (3:27)
10. Sixpence - Max Romeo (3:35)
11. Do Mama Do - The Meditations (2:42)
12. Slim Boy - Barbara Jones (2:13)
13. No Jestering - Al Campbell (2:49)
14. Till I Kissed You - Jimmy London (2:38)
15. What About Me - The Itals (3:50)
16. Warm & Tender Love - Jackie Robinson (2:50)
17. Born As A Winner - Wesrok (3:29)
18. Sweet Caroline - Freddie McGregor, Chaka Demus (3:47)
19. Push Me In The Corner - The Eternals (2:13)
20. Bobby Socks To Stockings - Dennis Brown (6:49)
21. For The Love Of You - Lloyd Brown (4:51)
22. So Long Baby - John Holt, Hortense Ellis (3:03)

What is Big People Music?
Big People is the term used to describe reggae music for mature listeners. That doesn't necessarily mean that you have to be mature in years to enjoy them. Right through what we know as reggae today there has always been Big People music right through its journey, from Mento, Ska & Blue Beat to Rocksteady, Roots & Reggae. Big People also crosses over with Gospel, Dancehall and Soca. This collection represents this journey from the early years right up until modern day.

Eco-Friendly Packaging
We care for the environment
Get more Savings
Create a free account & get the latest news
FREE UK Delivery
Tracking provided for all orders over £24