Big People Volume 28 - Mature Reggae for Mature people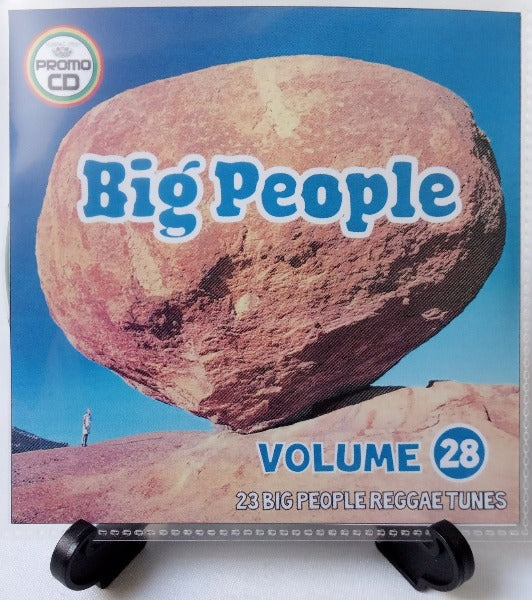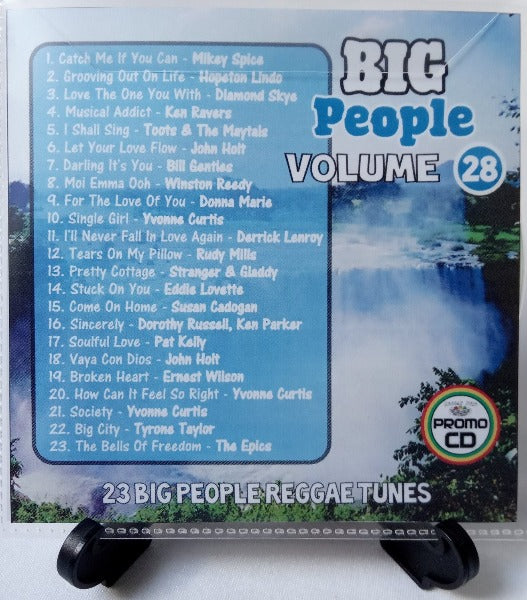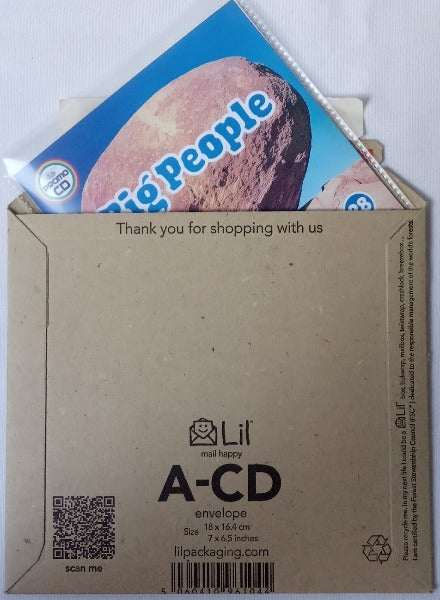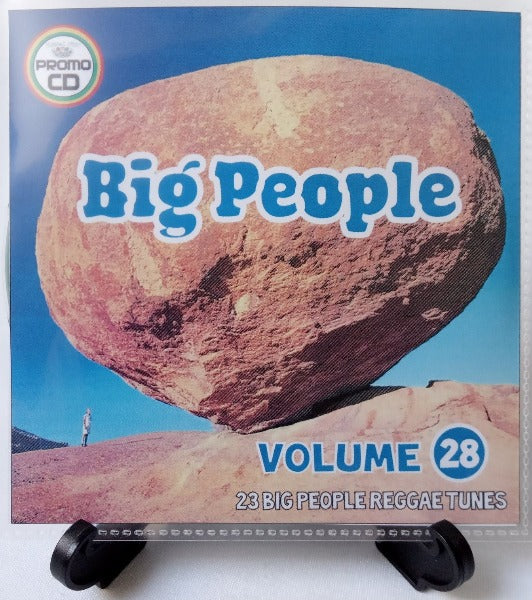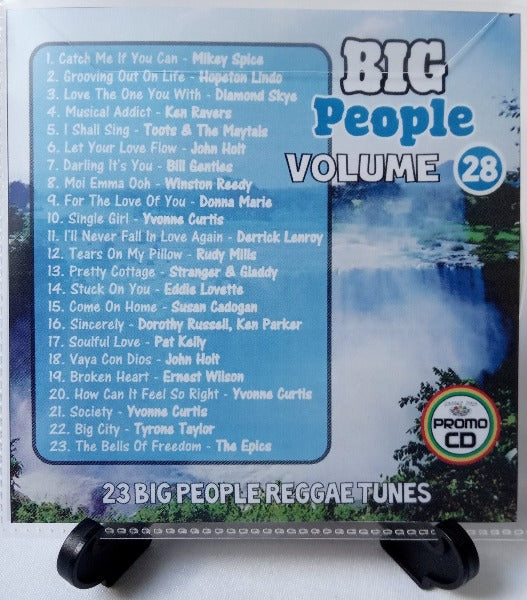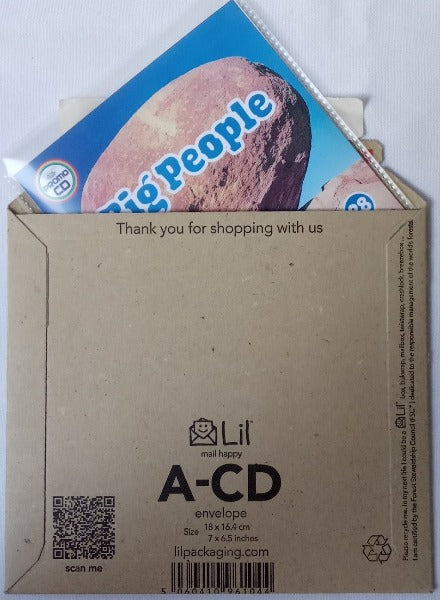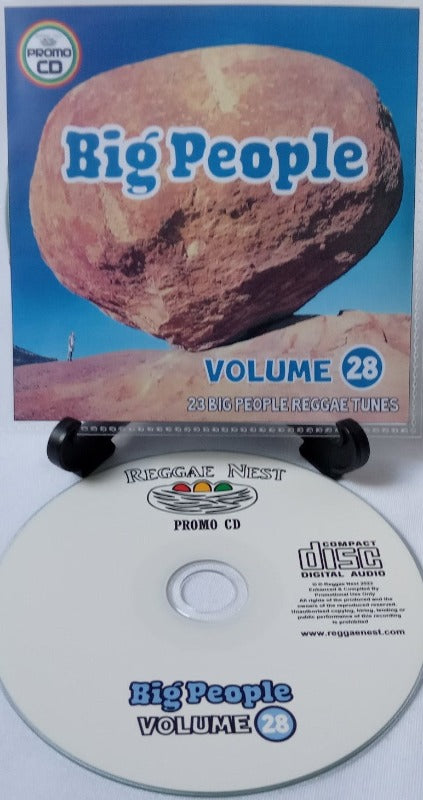 Big People Volume 28 - Mature Reggae for Mature people
Product description
Big People Vol 28
Goods: A brand new promo CD
Music: Volume 28 of the 'Big People' Series
Released: JUL 2022
Number of Tracks: 22 
CD Description: The latest in the 'Big People' series is another superb selection of tunes that play sweetly one afer the other This series has been assembled with the mature reggae listener in mind. Some of these tunes will back very pleasant memories. 
Age of Music: 1969-2022
Genres: Reggae, Rocksteady, Gospel, Revive, Vocal, Lovers
Suitable for: Mature Listeners, Reggae Fans (all levels), DJ's
Audio Quality: Audio from FLAC/WAV files
Duration: 78 mins
Product Description: CDs are fully printed and brand new in plastic sleeves, wrapped in packs and are sealed with 'Promo CD' stickers. They are not available anywhere else, they are promotional cds, for promotional use.
Tracklists for the disc is as follows:
Big People Vol 28 - Total Playtime = 78 min 26 secs 

1. Catch Me If You Can - Mikey Spice (3:40)
2. Grooving Out On Life - Hopeton Lindo (2:56)
3. Love The One You With - Diamond Skye (3:29)
4. Musical Addict - Ken Ravers (3:28)
5. I Shall Sing - Toots & The Maytals (2:38)
6. Let Your Love Flow - John Holt (3:50)
7. Darling It's You - Bill Gentles (2:31)
8. Moi Emma Ooh - Winston Reedy (3:09)
9. For The Love Of You - Donna Marie (4:11)
10. Single Girl - Yvonne Curtis (3:35)
11. I'll Never Fall In Love Again - Derrick Lenroy (4:11)
12. Tears On My Pillow - Rudy Mills (2:04)
13. Pretty Cottage - Stranger & Gladdy (2:50)
14. Stuck On You - Eddie Lovette (3:28)
15. Come On Home - Susan Cadogan (4:25)
16. Sincerely - Dorothy Russell, Ken Parker (3:16)
17. Soulful Love - Pat Kelly (3:23)
18. Vaya Con Dios - John Holt (3:43)
19. Broken Heart - Ernest Wilson (4:40)
20. How Can It Feel So Right - Yvonne Curtis (3:39)
21. Society - Yvonne Curtis (3:04)
22. Big City - Tyrone Taylor (3:50)
23. The Bells Of Freedom - The Epics (2:28)
What is Big People Music?
Big People is the term used to describe reggae music for mature listeners. That doesn't necessarily mean that you have to be mature in years to enjoy them. Right through what we know as reggae today there has always been Big People music right through its journey, from Mento, Ska & Blue Beat to Rocksteady, Roots & Reggae. Big People also crosses over with Gospel, Dancehall and Soca. This collection represents this journey from the early years right up until modern day.

Big people 28
Great selection of tracks and some nice old time classics......quality cds
big people vol 28
ii like this seller always buy from them quality cd great tunes
Eco-Friendly Packaging
We care for the environment
Get more Savings
Create a free account & get the latest news
FREE UK Delivery
Tracking provided for all orders over £24