It's Over Baby - Various Artists - One Drop CD featuring Lovers, Rubadub & Vocal Reggae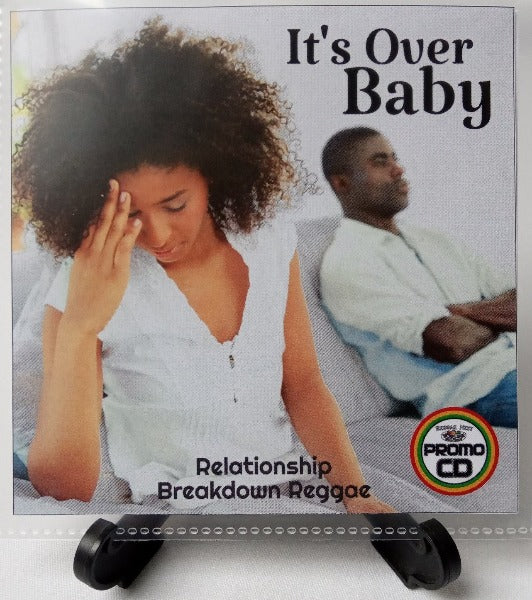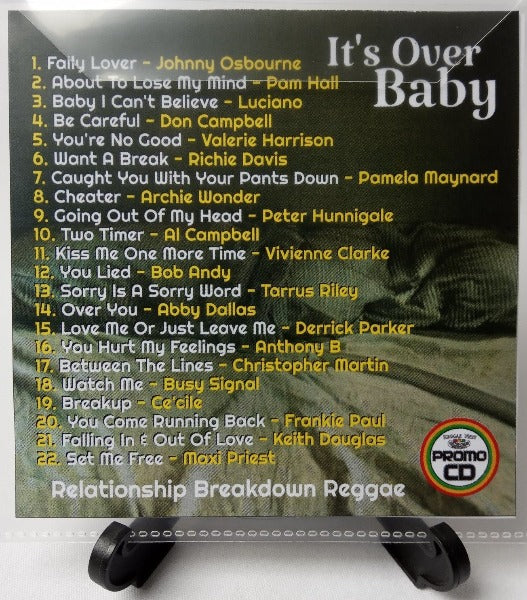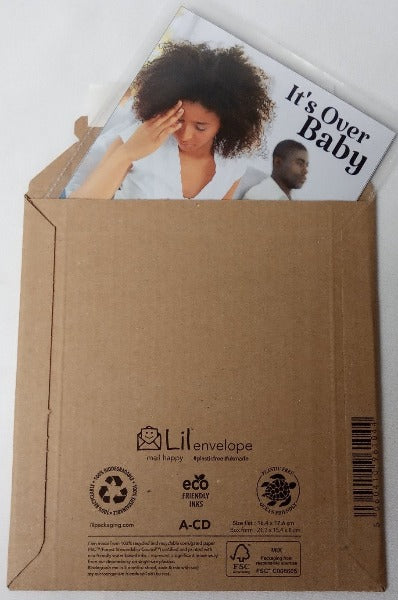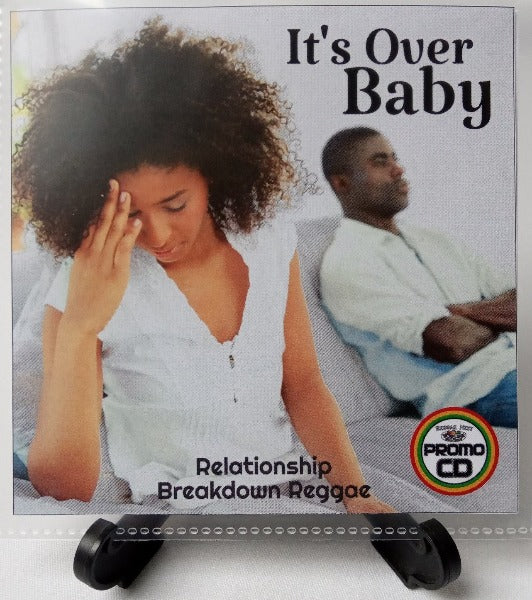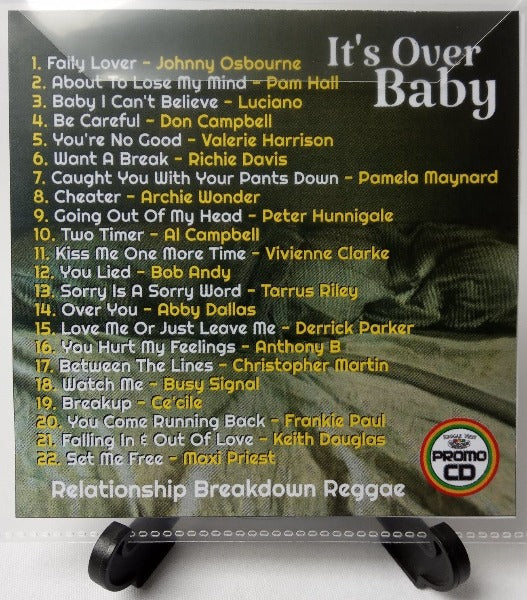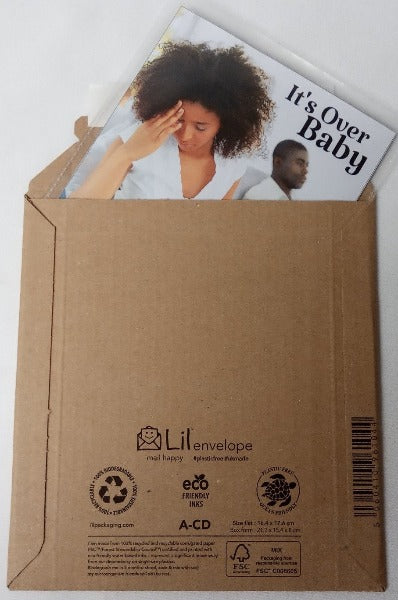 It's Over Baby - Various Artists - One Drop CD featuring Lovers, Rubadub & Vocal Reggae
Product description
It's Over Baby

Goods: A brand new promo CD
Music: Various artist CD 'It's Over Baby' (Relationship Breakdown Reggae)
Released: SEP 2020
Number of Tracks: 22 
CD Description: 22 specially selected reggae tunes that will help take you through relationship turmoil.  These songs stimulate thoughts and feelings about a failing relationship.  In love turbulence we are often receptive to influence from what we see and hear.  Hopefully this CD may just save a relationship or two.  When two people feel like its the end of the road, a fresh perspective can only help!
Age of Music: 1977-2020
Genres: One Drops, Few classic, Modern Rubadub & Lovers Rock
Suitable for: Lovers Rock, Rubadub fans, People in love turbulence
Audio Quality: Audio from FLAC/WAV files
Duration: 77 mins
Product Description: CDs are fully printed and brand new in plastic sleeves, wrapped in packs and are sealed with 'Promo CD' stickers. They are not available anywhere else, they are promotional cds, for promotional use.
Tracklist for the disc is as follows:
It's Over Baby – Total Playback = 76 mins 45 secs
1. Fally Lover - Johnny Osbourne (3:20)
2. About To Lose My Mind - Pam Hall (3:50)
3. Baby I Can't Believe - Luciano (3:46)
4. Be Careful - Don Campbell (3:18)
5. You're No Good - Valerie Harrison (3:34)
6. Want A Break - Richie Davis (3:35)
7. Caught You With Your Pants Down - Pamela Maynard (3:54)
8. Cheater - Archie Wonder (3:44)
9. Going Out Of My Head - Peter Hunnigale (4:02)
10. Two Timer - Al Campbell (3:39)
11. Kiss Me One More Time - Vivienne Clarke (3:21)
12. You Lied - Bob Andy (3:55)
13. Sorry Is A Sorry Word - Tarrus Riley (3:32)
14. Over You - Abby Dallas (3:49)
15. Love Me Or Just Leave Me - Derrick Parker (3:43)
16. You Hurt My Feelings - Anthony B (3:41)
17. Between The Lines - Christopher Martin (2:58)
18. Watch Me - Busy Signal (2:38)
19. Breakup - Ce'cile (2:37)
20. You Come Running Back - Frankie Paul (2:27)
21. Falling In & Out Of Love - Keith Douglas (3:43)
22. Set Me Free - Maxi Priest (3:36)
What is 'It's Over Baby'?
A 22 hit track CD featuring songs that stimulate thoughts and feelings about a failing relationship.  In love turbulence we are often receptive to influence from what we see and hear.  This CD just makes sense.  When two people feel like its the end of the road, a fresh perspective can only help
Eco-Friendly Packaging
We care for the environment
Get more Savings
Create a free account & get the latest news
FREE UK Delivery
Tracking provided for all orders over £24