Covered In Reggae 26 - Various Artists RnB, Soul & Pop songs in Reggae WICKED!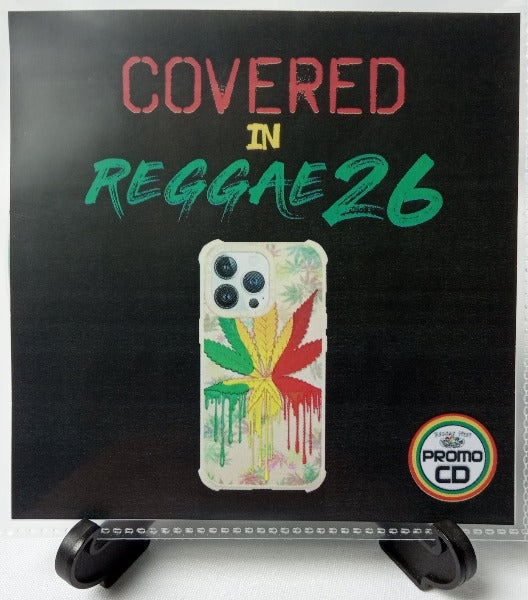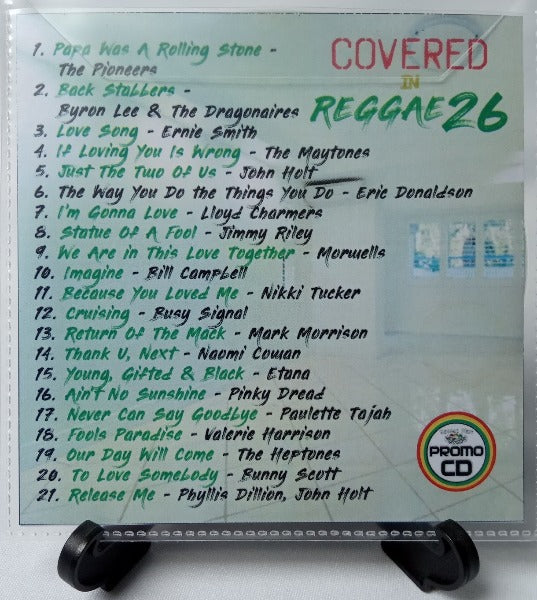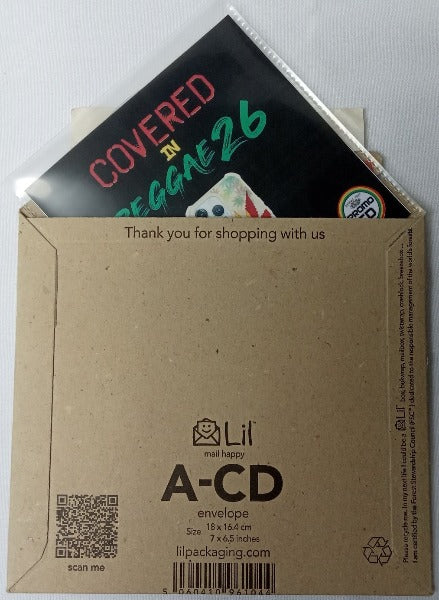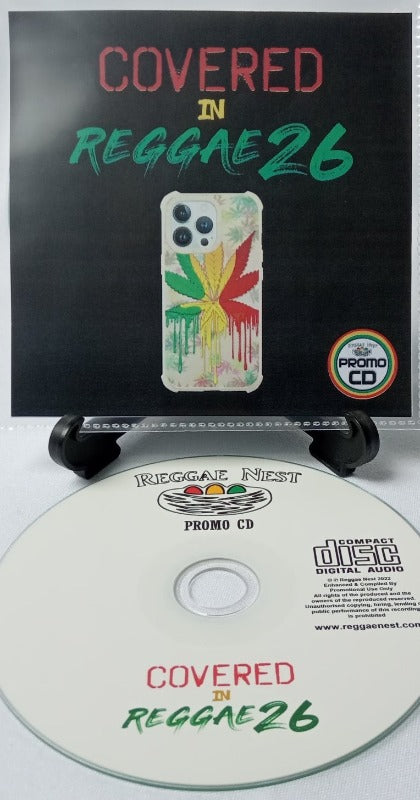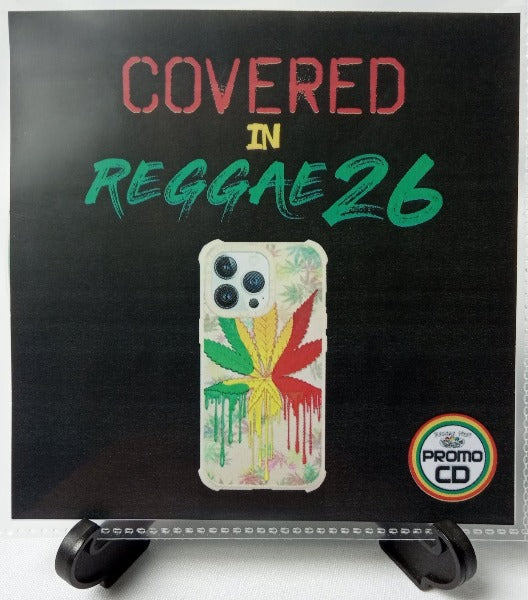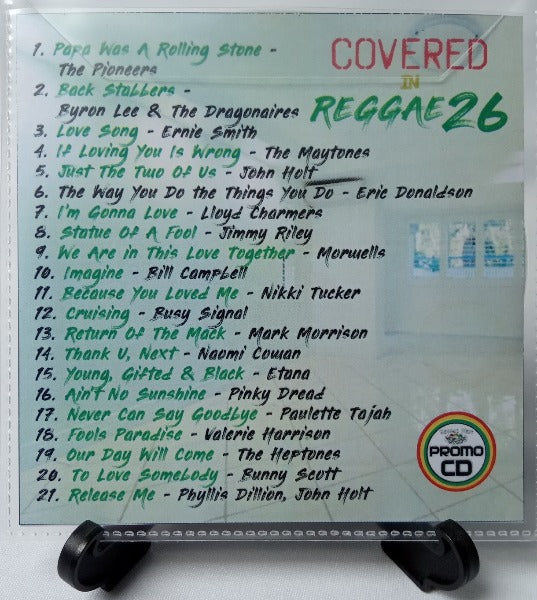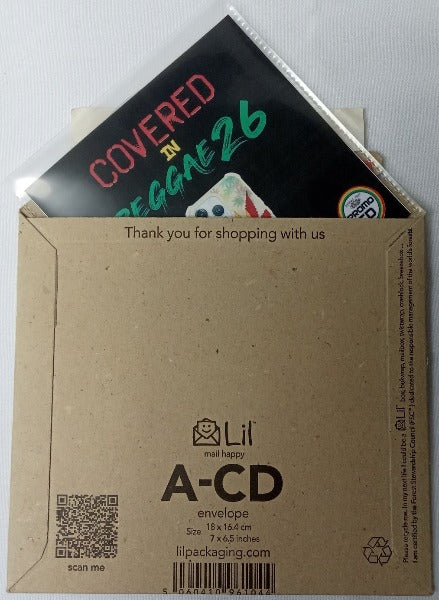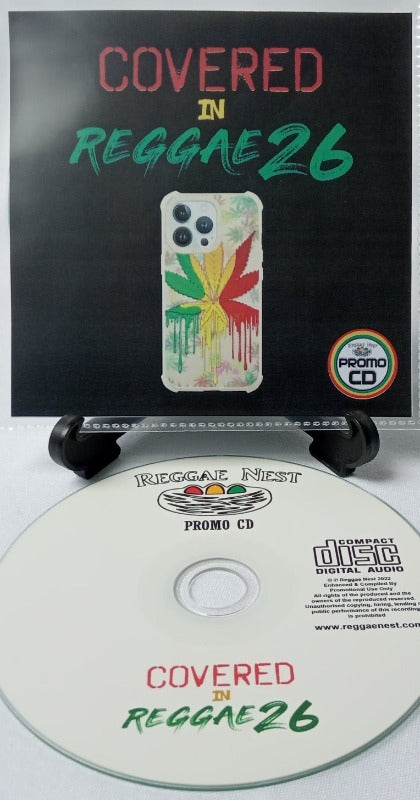 Covered In Reggae 26 - Various Artists RnB, Soul & Pop songs in Reggae WICKED!
Product description
Covered In Reggae 26

Goods: A brand new promo CD
Music: Volume 26 of the 'Covered In Reggae' series, featuring several recent Hits covered in reggae among some classic songs with Modern twists.
Released: MAY 2022
Number of Tracks: 21
CD Description: Featured on these discs are popular and well known soul, rnb and pop songs covered in a reggae style. Warning - there are some awesome tunes on these discs which play nicely in the summer or winter, morning or evening, just turn up your volume and set your bass right! Enjoy!!
Age of Music: 1972-2022
Genres: Soul, Pop, Disco, Rock, Indie all in a Reggae Style
Suitable for: Easy Listeners, Collectors, DJ's, Presenters, Reggae Fans
Audio Quality: Audio from FLAC/WAV files
Duration: 79 mins
Product Description: CDs are fully printed and brand new in plastic sleeves, wrapped in packs and are sealed with 'Promo CD' stickers. They are not available anywhere else, they are promotional cds, for promotional use.
Tracklists for the disc is as follows:
Covered in Reggae 26 - Total Playtime = 76 min 51 secs
1. Papa Was A Rolling Stone - The Pioneers (4:48)
2. Back Stabbers - Byron Lee & The Dragonaires (2:18)
3. Love Song - Ernie Smith (3:13)
4. If Loving You Is Wrong - The Maytones (3;13)
5. Just The Two Of Us - John Holt (4:07)
6. The Way You Do the Things You Do - Eric Donaldson (2:39)
7. I'm Gonna Love - Lloyd Charmers (3:03)
8. Statue Of A Fool - Jimmy Riley (3:34)
9. We Are in This Love Together - Morwells (4:34)
10. Imagine - Bill Campbell (3:19)
11. Because You Loved Me - Nikki Tucker (4:03)
12. Cruising - Busy Signal (3:56)
13. Return Of The Mack - Mark Morrison (3:35)
14. Thank U, Next - Naomi Cowan (3:41)
15. Young, Gifted & Black - Etana (4:11)
16. Ain't No Sunshine - Pinky Dread (3:05)
17. Never Can Say Goodbye - Paulette Tajah (3:31)
18. Fools Paradise - Valerie Harrison (4:57)
19. Our Day Will Come - The Heptones (3:21)
20. To Love Somebody - Bunny Scott (3:29)
21. Release Me - Phyllis Dillion, John Holt (4:12)
What is 'Covered In Reggae'?
This collection is one for all die-hard reggae fans, some very popular and brilliant songs borrowed from other genres performed by established, quality reggae artists. The series features the best of the best in reggae covers, make sure you keep an eye on your discs, they are hot property. Sometimes the reggae versions can outshine their original song format. Music from a wide variety of genres, with a new coat of reggae!
More pop pap
I m not a fan of this series. There are stunning reggae versions of pop/rock out there but they are not in this series. I bought this one to see if the series has improved. It hasn't. These are fine if you like soft reggae covers of soft pop hits. I want something more imaginative, I want reggae covers of more powerful numbers - not soft pop/pap. On this one I only liked 'Papa was a rolling stone', hated the original but liked this cover. It can be done.
Try Steel Pulse's cover of 'I can't stand losing you' for the stuff that should be, but isn't covered by this pop/pap series!!! Even just 1 CD PLEASE!
Pop reggae
Wicked selection of music tracks postage was excellent and fast.
Eco-Friendly Packaging
We care for the environment
Get more Savings
Create a free account & get the latest news
FREE UK Delivery
Tracking provided for all orders over £24