Covered In Reggae 27 - Various Artists RnB, Soul & Pop songs in Reggae WICKED!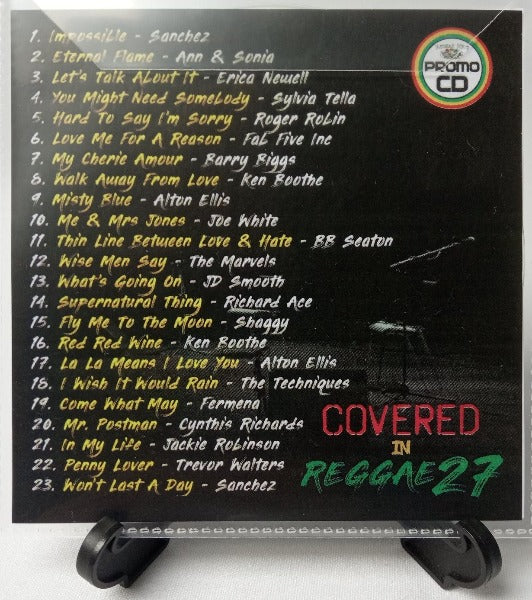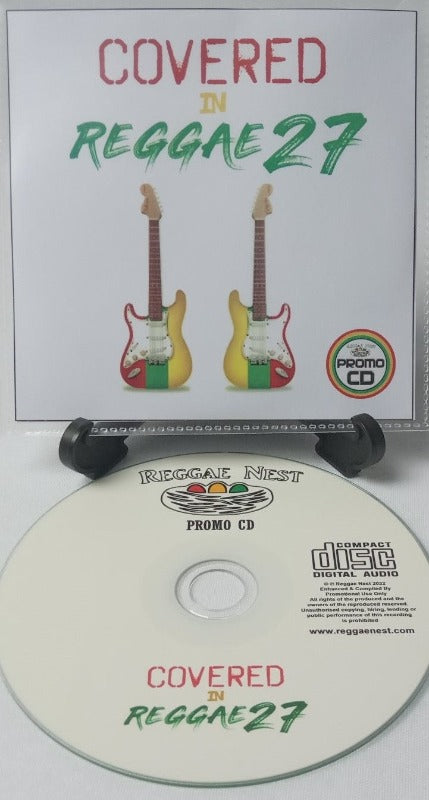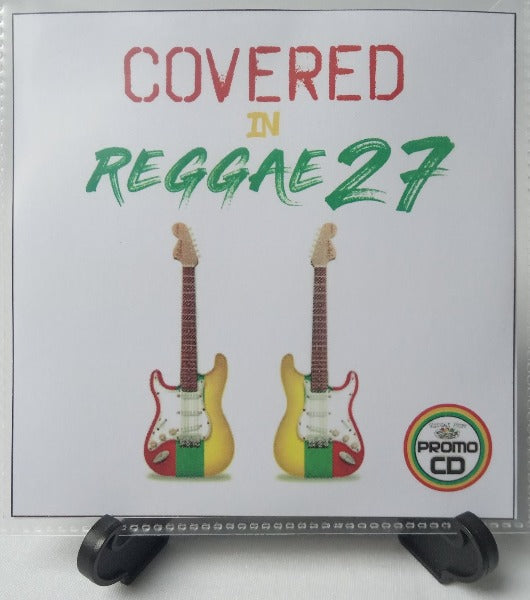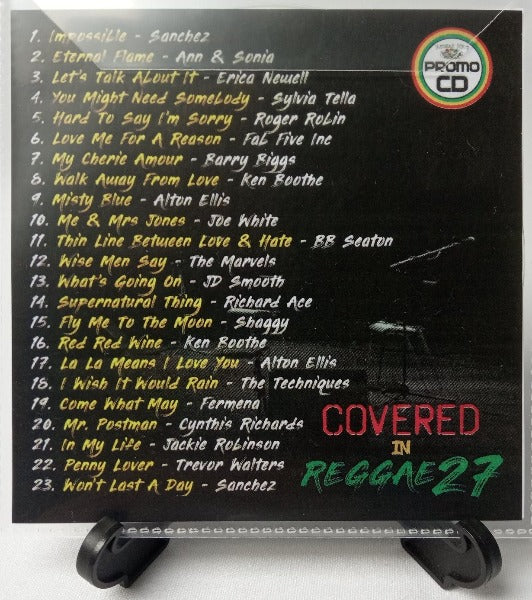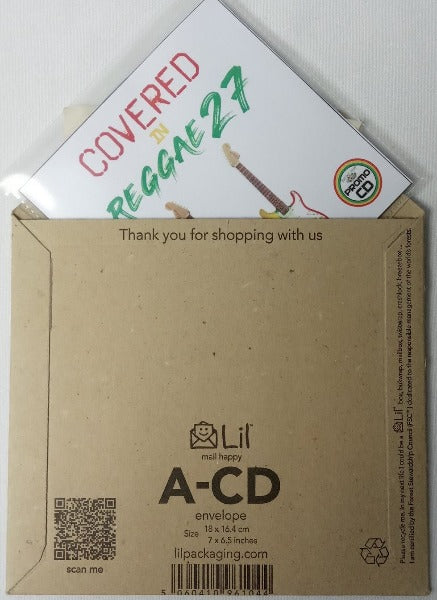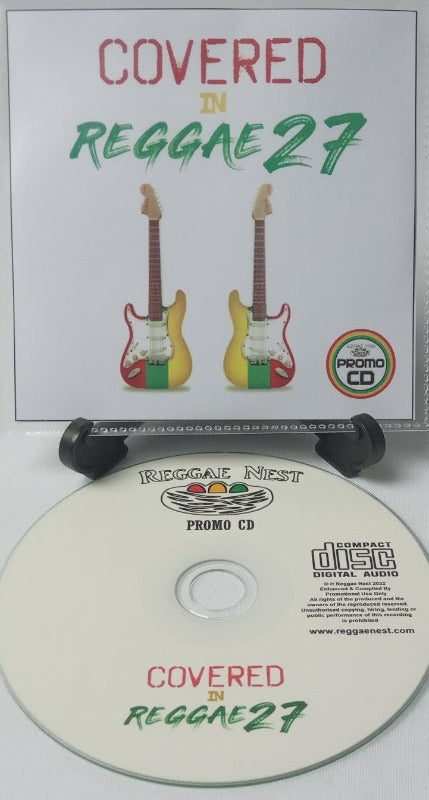 Covered In Reggae 27 - Various Artists RnB, Soul & Pop songs in Reggae WICKED!
Product description
Covered In Reggae 27

Goods: A brand new promo CD
Music: Volume 27 of the 'Covered In Reggae' series, featuring several recent Hits covered in reggae among some classic songs with Modern twists.
Released: JUN 2022
Number of Tracks: 23
CD Description: Featured on these discs are popular and well known soul, rnb and pop songs covered in a reggae style. Warning - there are some awesome tunes on these discs which play nicely in the summer or winter, morning or evening, just turn up your volume and set your bass right! Enjoy!!
Age of Music: 1968-2022
Genres: Soul, Pop, Disco, Rock, Indie all in a Reggae Style
Suitable for: Easy Listeners, Collectors, DJ's, Presenters, Reggae Fans
Audio Quality: Audio from FLAC/WAV files
Duration: 79 mins
Product Description: CDs are fully printed and brand new in plastic sleeves, wrapped in packs and are sealed with 'Promo CD' stickers. They are not available anywhere else, they are promotional cds, for promotional use.
Tracklists for the disc is as follows:
Covered in Reggae 27 - Total Playtime = 78 min 36 secs
1. Impossible - Sanchez (3:58)
2. Eternal Flame - Ann & Sonia (3:40)
3. Let's Talk About It - Erica Newell (3:55)
4. You Might Need Somebody - Sylvia Tella (3:55)
5. Hard To Say I'm Sorry - Roger Robin (3:17)
6. Love Me For A Reason - Fab Five Inc (3:52)
7. My Cherie Amour - Barry Biggs (2:15)
8. Walk Away From Love - Ken Boothe (4:12)
9. Misty Blue - Alton Ellis (3:19)
10. Thin Line Between Love & Hate - BB Seaton (3:37)
11. Wise Men Say - The Marvels (3:58)
12. What's Going On - JD Smooth (3:30)
13. Me & Mrs Jones - Joe White (3:51)
14. Supernatural Thing - Richard Ace (3:18)
15. Fly Me To The Moon - Shaggy (2:47)
16. Red Red Wine - Ken Boothe (3:40)
17. La La Means I Love You - Alton Ellis (3:00)
18. I Wish It Would Rain - the Techniques (2:19)
19. Come What May - Fermena (3:11)
20. Mr. Postman - Cynthis Richards (2:10)
21. In My Life - Jackie Robinson (3:21)
22. Penny Lover - Trevor Walters (4:14)
23. Won't Last A Day - Sanchez (3:21)

What is 'Covered In Reggae'?
This collection is one for all die-hard reggae fans, some very popular and brilliant songs borrowed from other genres performed by established, quality reggae artists. The series features the best of the best in reggae covers, make sure you keep an eye on your discs, they are hot property. Sometimes the reggae versions can outshine their original song format. Music from a wide variety of genres, with a new coat of reggae!
RNB COVER IN REGGAE
i have brought this to add to the collection
Eco-Friendly Packaging
We care for the environment
Get more Savings
Create a free account & get the latest news
FREE UK Delivery
Tracking provided for all orders over £24