Covered In Reggae 28 - Various Artists RnB, Soul & Pop songs in Reggae WICKED!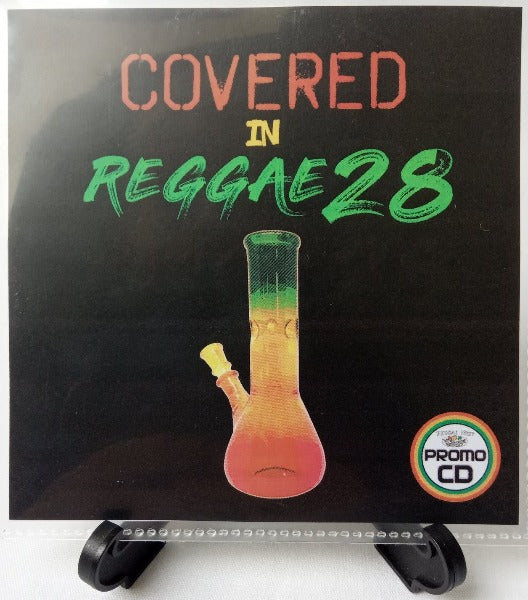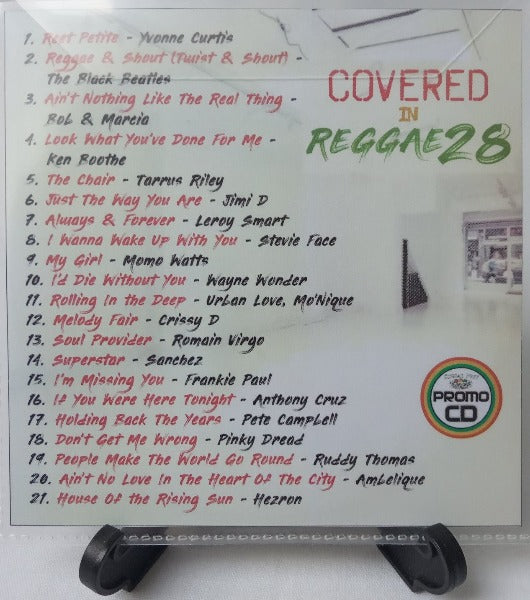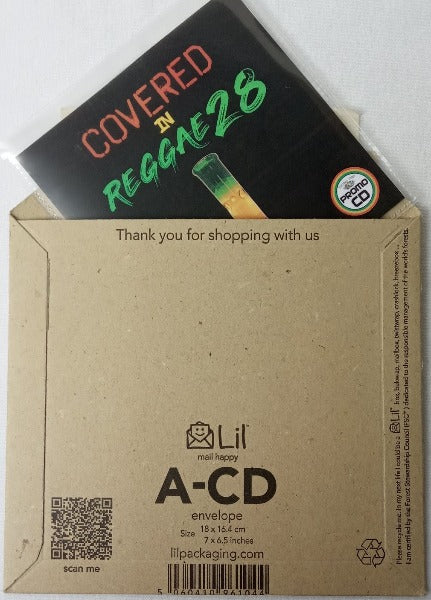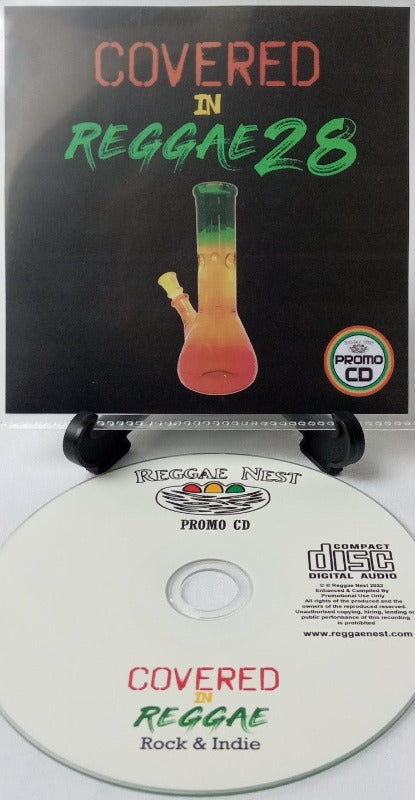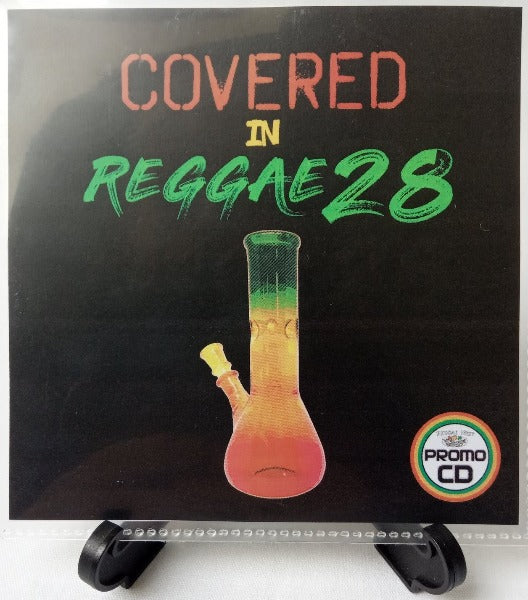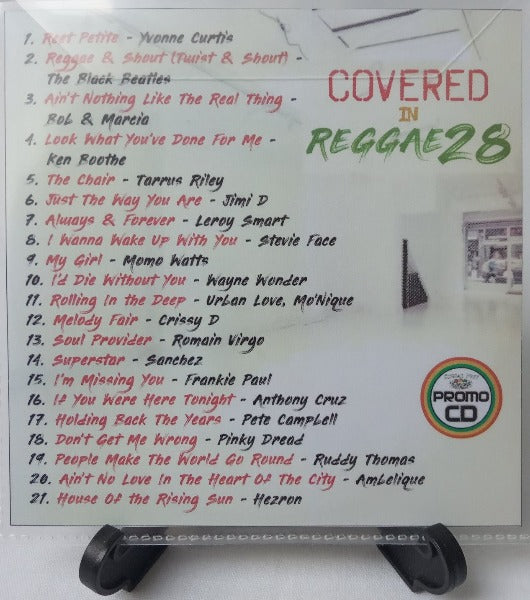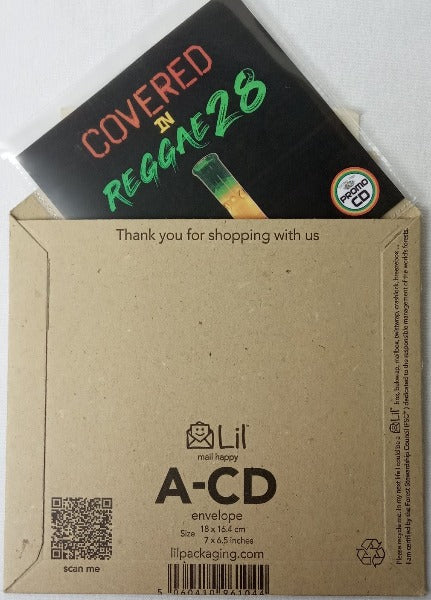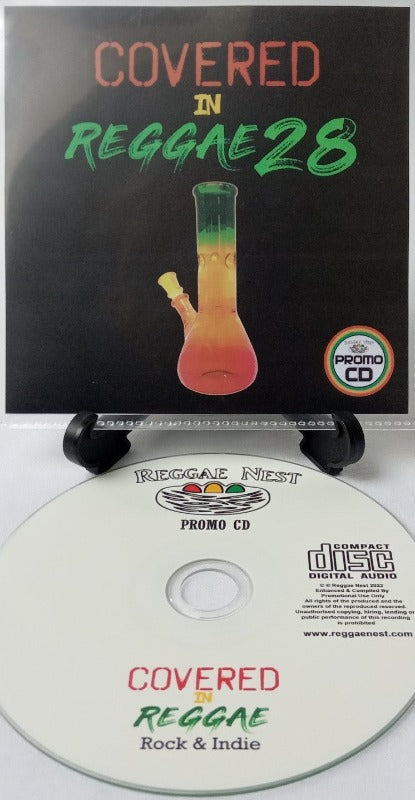 Covered In Reggae 28 - Various Artists RnB, Soul & Pop songs in Reggae WICKED!
Product description
Covered In Reggae 28

Goods: A brand new promo CD
Music: Volume 28 of the 'Covered In Reggae' series, featuring several recent Hits covered in reggae among some classic songs with Modern twists.
Released: OCT 2022
Number of Tracks: 21
CD Description: Featured on these discs are popular and well known soul, rnb and pop songs covered in a reggae style. Warning - there are some awesome tunes on these discs which play nicely in the summer or winter, morning or evening, just turn up your volume and set your bass right! Enjoy!!
Age of Music: 1970-2022
Genres: Soul, Pop, Disco, Rock, Indie all in a Reggae Style
Suitable for: Easy Listeners, Collectors, DJ's, Presenters, Reggae Fans
Audio Quality: Audio from FLAC/WAV files
Duration: 79 mins
Product Description: CDs are fully printed and brand new in plastic sleeves, wrapped in packs and are sealed with 'Promo CD' stickers. They are not available anywhere else, they are promotional cds, for promotional use.
Tracklists for the disc is as follows:
Covered in Reggae 28 - Total Playtime = 79 min 26 secs
1. Reet Petite - Yvonne Curtis (2:58)
2. Reggae & Shout (Twist & Shout) - The Black Beatles (2:46)
3. Ain't Nothing Like The Real Thing - Bob & Marcia (2:24)
4. Look What You've Done For Me - Ken Boothe (3:35)
5. The Chair - Tarrus Riley (3:49)
6. Just The Way You Are - Jimi D (4:02)
7. Always & Forever - Leroy Smart (3:54)
8. I Wanna Wake Up With You - Stevie Face (3:45)
9. My Girl - Momo Watts (3:42)
10. I'd Die Without You - Wayne Wonder (3:31)
11. Rolling In the Deep - Urban Love, Mo'Nique (4:06)
12. Melody Fair - Crissy D (4:04)
13. Soul Provider - Romain Virgo (4:15)
14. Superstar - Sanchez (3:44)
15. I'm Missing You - Frankie Paul (4:18)
16. If You Were Here Tonight - Anthony Cruz (4:16)
17. Holding Back The Years - Pete Campbell (4:00)
18. Don't Get Me Wrong - Pinky Dread (3:15)
19. People Make The World Go Round - Ruddy Thomas (3:52)
20. Ain't No Love In The Heart Of The City - Ambelique (4:17)
21. House Of the Rising Sun - Hezron (4:42)
What is 'Covered In Reggae'?
This collection is one for all die-hard reggae fans, some very popular and brilliant songs borrowed from other genres performed by established, quality reggae artists. The series features the best of the best in reggae covers, make sure you keep an eye on your discs, they are hot property. Sometimes the reggae versions can outshine their original song format. Music from a wide variety of genres, with a new coat of reggae!
killer cds
great got here today thank you
Eco-Friendly Packaging
We care for the environment
Get more Savings
Create a free account & get the latest news
FREE UK Delivery
Tracking provided for all orders over £24