Dubba Dub Dub - Part 1 - Nuff Music Nuff Love - Hard Hitting Dub Series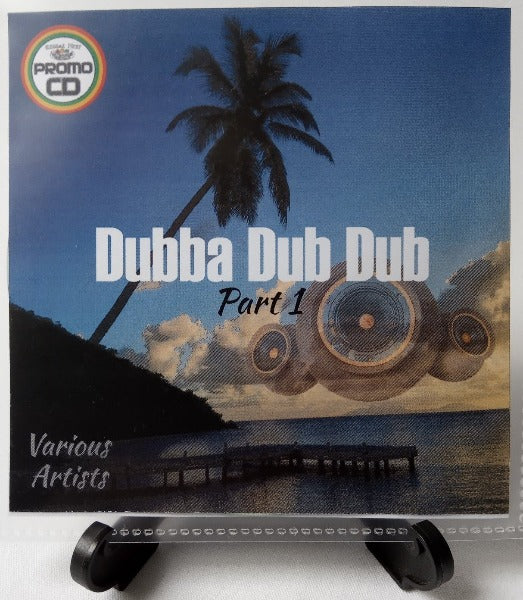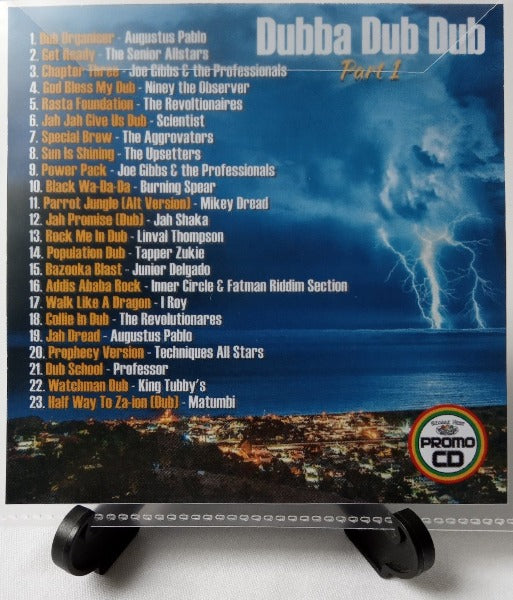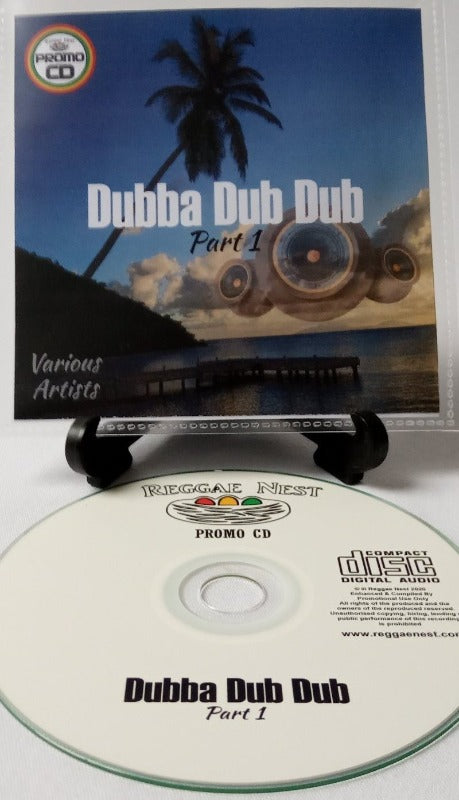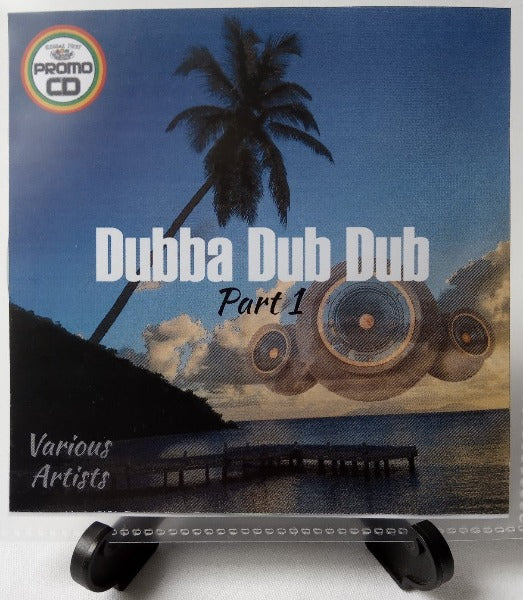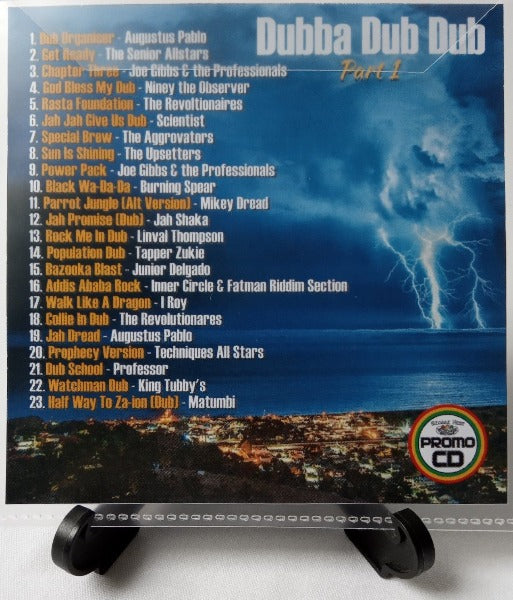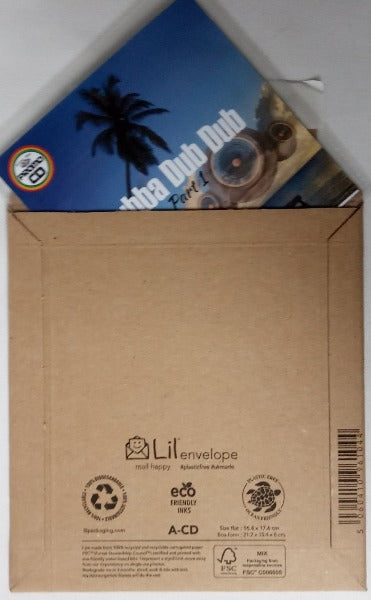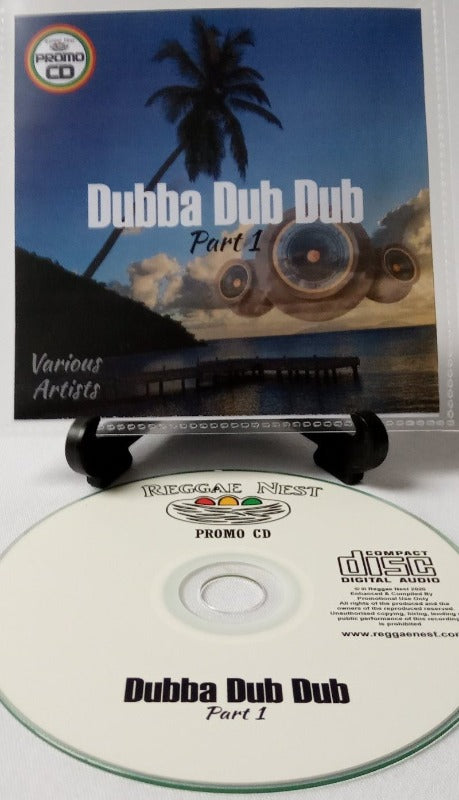 Dubba Dub Dub - Part 1 - Nuff Music Nuff Love - Hard Hitting Dub Series
Product description
Dubba Dub Dub

Goods: A brand new promo CD
Music: Hard Hitting Dub Music from the Vaults
Released: AUG 2020
Number of Tracks: 23
CD Description: A collection of crucial Dub music from the vast vaults of Dub history.  In the series you will discover the pioneers and champions of the genre as we focus on the musical journey that has seen Dub brake away from reggae to form its own genre in its own right.  
Age of Music: 1970's-Early 2000's
Genres: Dubwise Reggae, Dub
Suitable for: Bass addicts, Dub Fand, Reggae Historians
Audio Quality: Audio from FLAC/WAV files
Duration: 77 mins
Product Description: CDs are fully printed and brand new in plastic sleeves, wrapped in packs and are sealed with 'Promo CD' stickers. They are not available anywhere else, they are promotional cds, for promotional use.
Tracklists for the disc is as follows:
Dubba Dub Dub - Tracklist total Playtime = 77 min 11 secs:
1. Dub Organiser - Augustus Pablo (2:58)
2. Get Ready - The Senior Allstars (4:07)
3. Chapter Three - Joe Gibbs & the Professionals (3:36)
4. God Bless My Dub - Niney the Observer (3:32)
5. Rasta Foundation - The Revolutionaires (2:46)
6. Jah Jah Give Us Dub - Scientist (4:07)
7. Special Brew - The Aggrovators (3:12)
8. Sun Is Shining - The Upsetters (2:10)
9. Power Pack - Joe Gibbs & the Professionals (3:23)
10. Black Wa-Da-Da - Burning Spear (3:50)
11. Parrot Jungle (Alt Version) - Mikey Dread (3:39)
12. Jah Promise (Dub) - Jah Shaka (3:42)
13. Rock Me In Dub - Linval Thompson (3:19)
14. Population Dub - Tapper Zukie (3:19)
15. Bazooka Blast - Junior Delgado (4:21)
16. Addis Ababa Rock - Inner Circle & Fatman Riddim Section (3:11)
17. Walk Like A Dragon - I Roy (3:27)
18. Collie In Dub - The Revolutionaires (2:31)
19. Jah Dread - Augustus Pablo (3:04)
20. Prophecy Version - Techniques All Stars (3:35)
21. Dub School - Professor (2:20)
22. Watchman Dub - King Tubby's (4:00)
23. Half Way To Za-ion (Dub) - Matumbi (2:55) 

What is 'Dubba Dub Dub'?
By popular demand!  Here is a brand new series featuring crucial must-have, must-listen to Dub music that will be a great workout for your sound system!  Whether in a car, club or home, even on your headphones, get prepared to be musically delighted!  Dub is one of the purest forms of reggae as it focuses on the instrumentals and engineering which arguably is just as important as vocals are to the success of reggae music internationally.

Eco-Friendly Packaging
We care for the environment
Get more Savings
Create a free account & get the latest news
FREE UK Delivery
Tracking provided for all orders over £24