Dubba Dub Dub - Part 2 - Nuff Music Nuff Bass - Hard Hitting Dub Series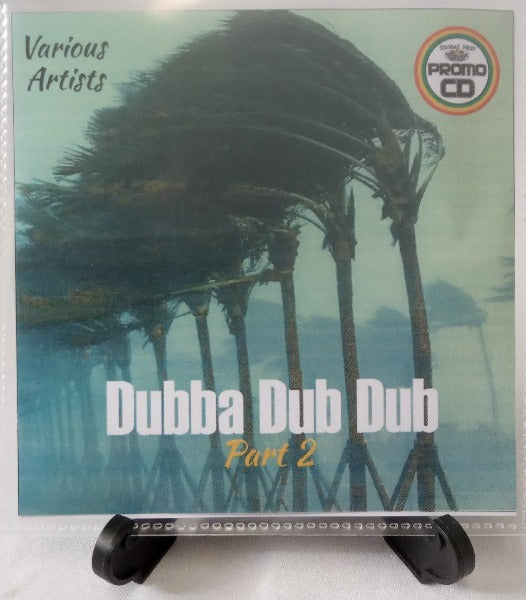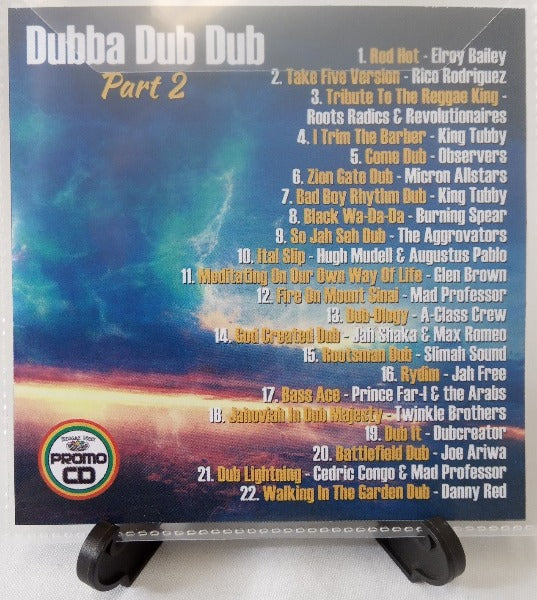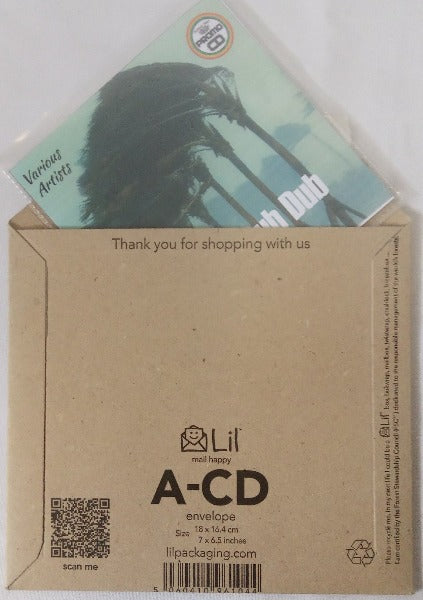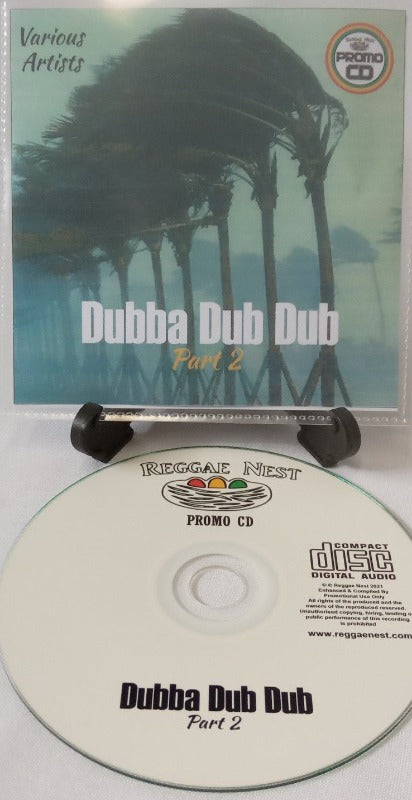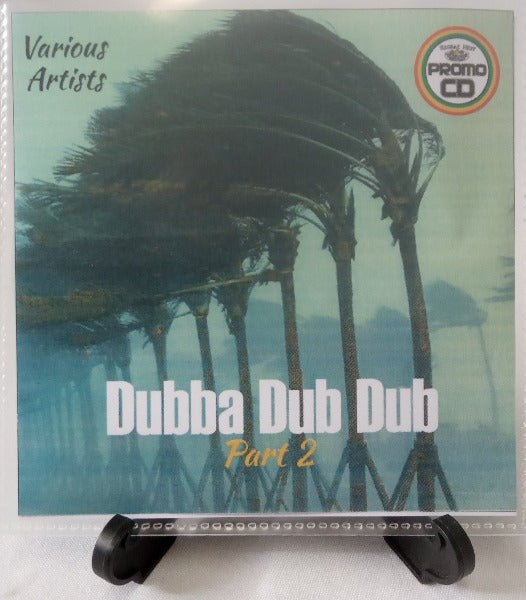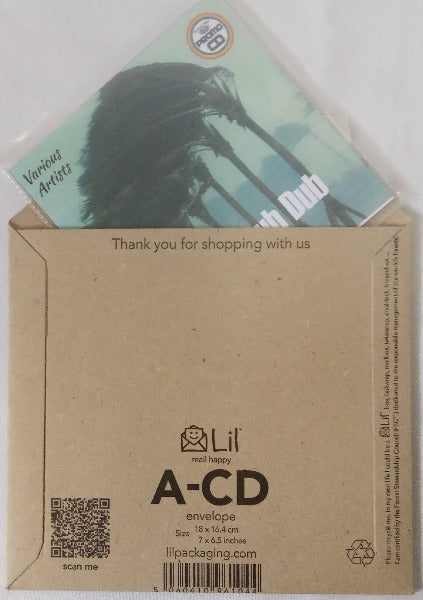 Dubba Dub Dub - Part 2 - Nuff Music Nuff Bass - Hard Hitting Dub Series
Product description
Dubba Dub Dub 2

Goods: A brand new promo CD
Music: Hard Hitting Dub Music from the Vaults
Released: JUL 2020
Number of Tracks: 22
CD Description: A collection of crucial Dub music from the vast vaults of Dub history.  In the series you will discover the pioneers and champions of the genre as we focus on the musical journey that has seen Dub brake away from reggae to form its own genre in its own right.  
Age of Music: 1970's-2020
Genres: Dubwise Reggae, Dub
Suitable for: Bass addicts, Dub Fand, Reggae Historians
Audio Quality: Audio from FLAC/WAV files
Duration: 77 mins
Product Description: CDs are fully printed and brand new in plastic sleeves, wrapped in packs and are sealed with 'Promo CD' stickers. They are not available anywhere else, they are promotional cds, for promotional use.
Tracklists for the disc is as follows:
Dubba Dub Dub 2 - Tracklist total Playtime = 77 min 11 secs:
1. Red Hot - Elroy Bailey (3:07)
2. Take Five Version - Rico Rodriguez (3:57)
3. Tribute To The Reggae King - Roots Radics & Revolutionaires (3:52)
4. I Trim The Barber - King Tubby (3:18)
5. Come Dub - Observers (2:34)
6. Zion Gate Dub - Micron Allstars (3:37)
7. Bad Boy Rhythm Dub - King Tubby (2:51)
8. Black Wa-Da-Da - Burning Spear (3:50)
9. So Jah Seh Dub - The Aggrovators (4:10)
10. Ital Slip - Hugh Mudell & Augustus Pablo (3:34)
11. Meditating On Our Own Way Of Life - Glen Brown (2:56)
12. Fire On Mount Sinai - Mad Professor (3:14)
13. Dub-Ology - A-Class Crew (4:03)
14. God Created Dub - Jah Shaka & Max Romeo (3:58)
15. Rootsman Dub - Slimah Sound (2:54)
16. Rydim - Jah Free (4:20)
17. Bass Ace - Prince Far-I & the Arabs (3:52)
18. Jahoviah In Dub Majesty - Twinkle Brothers (3:55)
19. Dub It - Dubcreator (4:43)
20. Battlefield Dub - Joe Ariwa (3:32)
21. Dub Lightning - Cedric Congo & Mad Professor (3:15)
22. Walking In The Garden Dub - Danny Red (3:19)

What is 'Dubba Dub Dub'?
By popular demand!  Here is a brand new series featuring crucial must-have, must-listen to Dub music that will be a great workout for your sound system!  Whether in a car, club or home, even on your headphones, get prepared to be musically delighted!  Dub is one of the purest forms of reggae as it focuses on the instrumentals and engineering which arguably is just as important as vocals are to the success of reggae music internationally.

HOW ABOUT MORE POWERFUL DUB?
There are a number of great reggae series from Reggae Nest but for my tastes all their Dub CDs do not cut it. The emphasis is always on 70s dub, which, if you do not smoke spliffs, are under powered, bass light, cardboard box sounding drums, crashing 'thunder' sound which is dated and tired. There is far, far better dub out there bass heavy , rim shot drumming, great brass, great echo so why not find it - from the 80s onwards. I cannot abide 70s dub and thought Dubba Dub Dub would be what I'm looking for. Enough 70s dub, dig out the better later stuff!
Part 2
Another good disc to accompany the first and i look forward to the next one
Eco-Friendly Packaging
We care for the environment
Get more Savings
Create a free account & get the latest news
FREE UK Delivery
Tracking provided for all orders over £24