Empress Vibration 5 - Strictly strong Female Conscious/Roots Reggae Rockers CD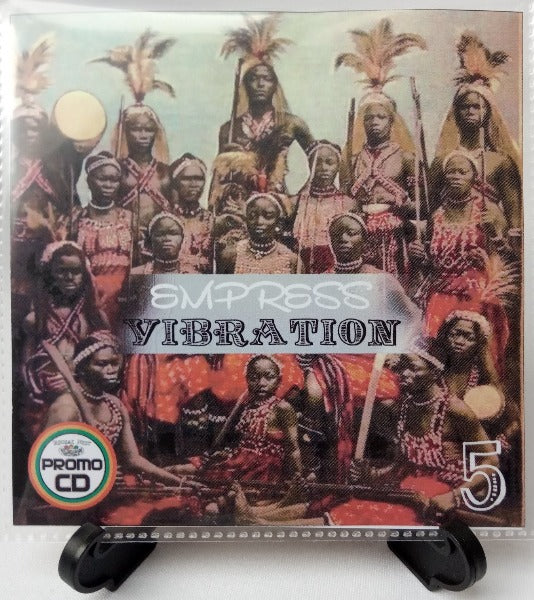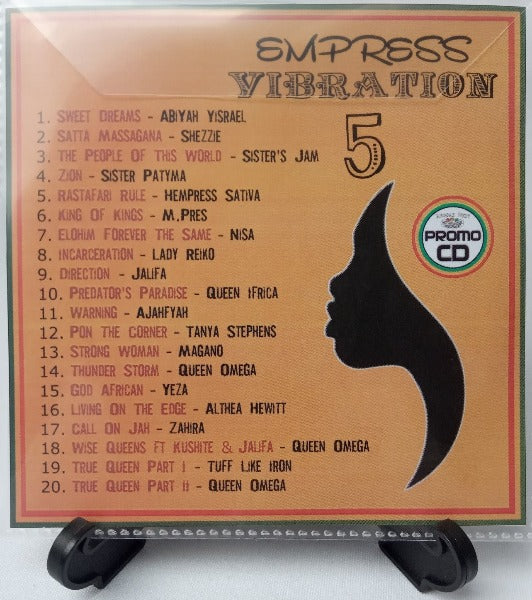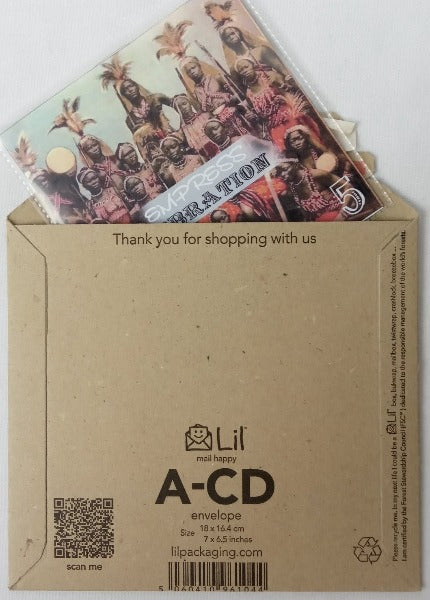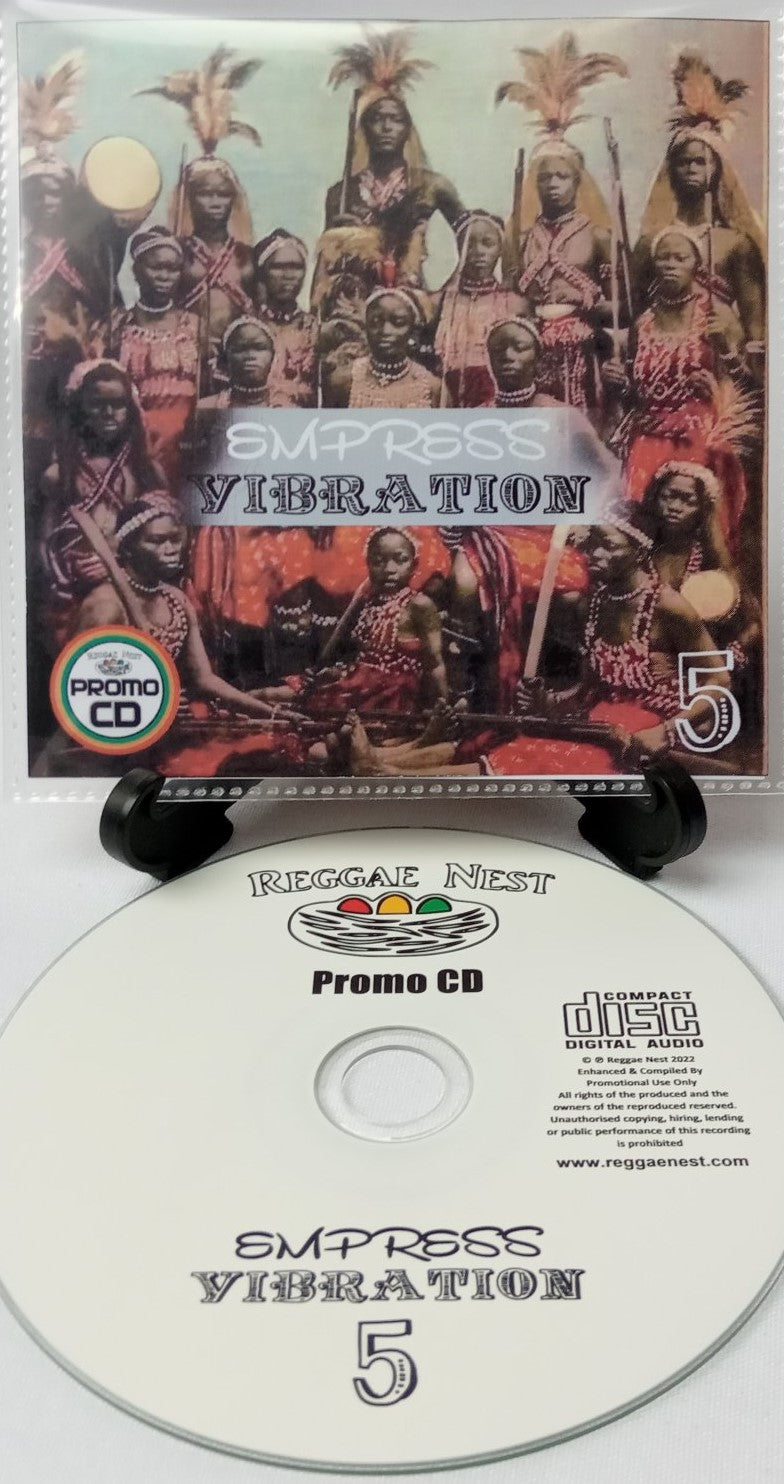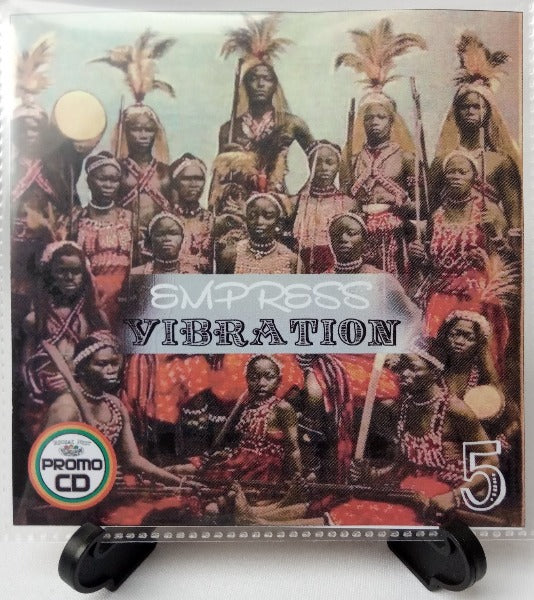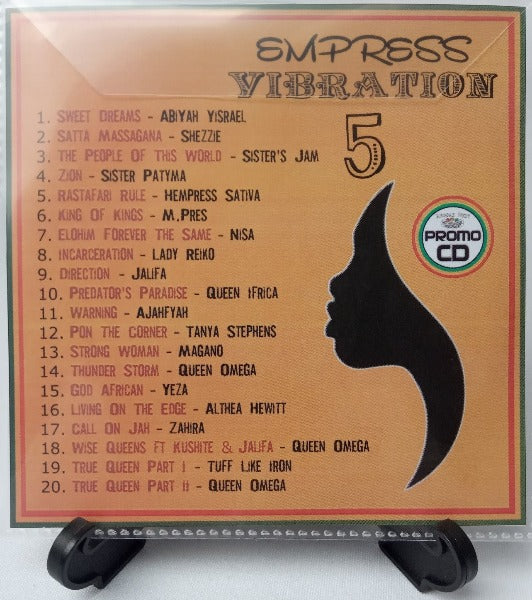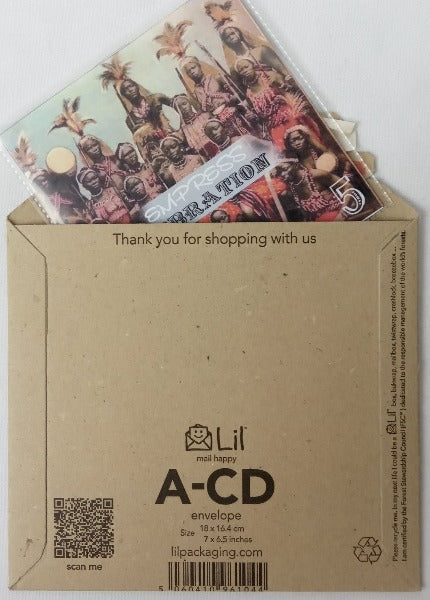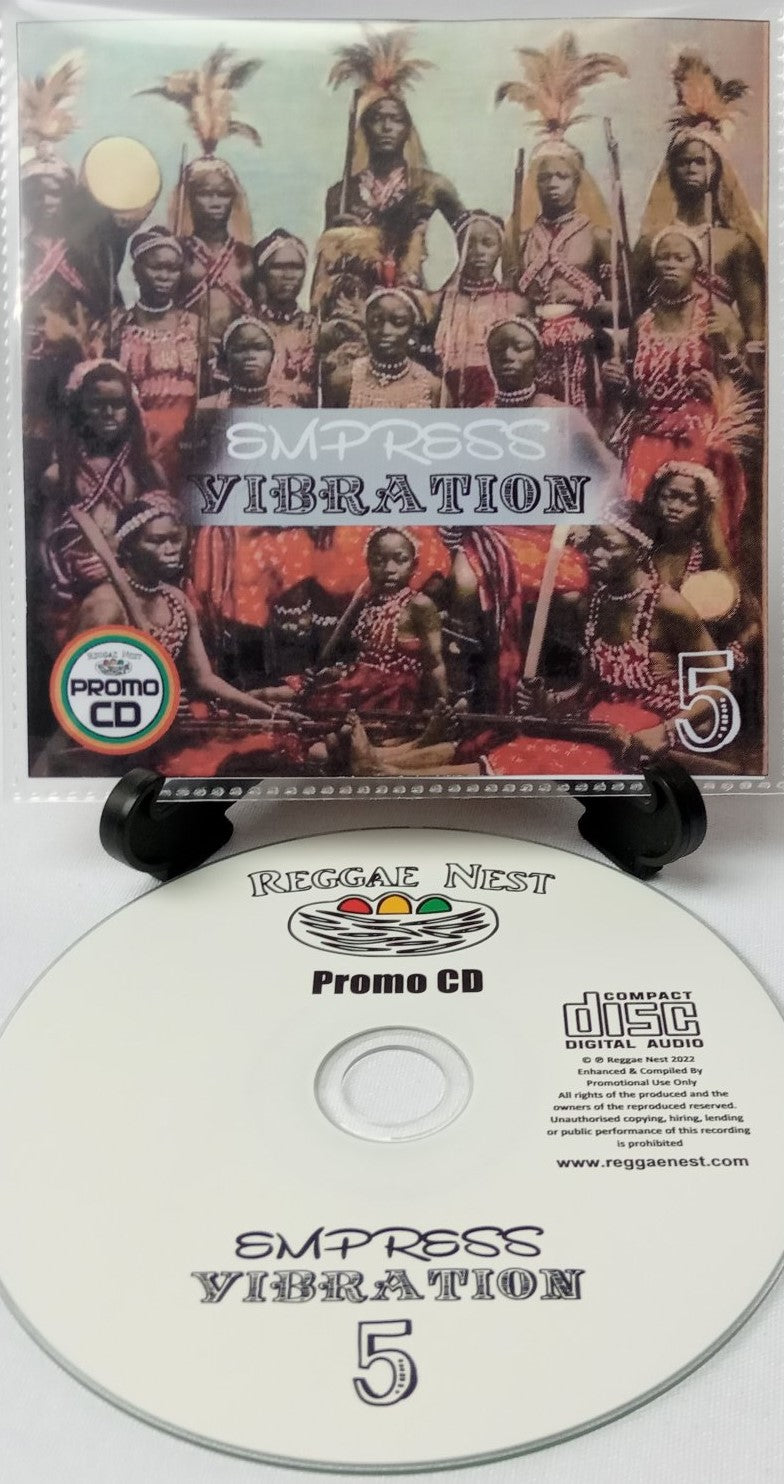 Empress Vibration 5 - Strictly strong Female Conscious/Roots Reggae Rockers CD
Product description
Empress Vibration 5

Goods: A brand new promo CD
Music: Female Roots & Culture music 'Empress Vibration 5'
Released: SEP 2022
Number of Tracks: 20 
CD Description: This whole series focuses on strong female voices empowered by Roots Reggae music. This particular disc carries sentiments from the early 70's right up to the present time in 2021.  Another deep & meaningful collection of music.  Each of these artists are well worth researching and discovering more of their catalogues.
Age of Music: 1980-2022 (Mostly Modern)
Genres: Roots Reality, Culture, Steppas
Suitable for: Conscious music collectors, Roots fans, Reality enthusiasts
Audio Quality: Audio from FLAC/WAV files
Duration: 79 mins
Product Description: CDs are fully printed and brand new in plastic sleeves, wrapped in packs and are sealed with 'Promo CD' stickers. They are not available anywhere else, they are promotional cds, for promotional use.
Tracklists for the disc is as follows:
Empress Vibration 5 - Total Playtime = 78 min 38 secs:
1. Sweet Dreams - AbiYah Yisrael (4:34)
2. Satta Massagana - Shezzie (4:10)
3. The People Of This World - Sister's Jam (2:42)
4. Zion - Sister Patyma (4:29)
5. Rastafari Rule - Hempress Sativa (3:02)
6. King Of Kings - M.Pres (5:48)
7. Elohim Forever The Same - Nisa (4:12)
8. Incarceration - Lady Reiko (3:54)
9. Direction - Jalifa (3:12)
10. Predator's Paradise - Queen Ifrica (3:40)
11. Warning - Ajahfyah (3:43)
12. Pon The Corner - Tanya Stephens (4:00)
13. Strong Woman - Magano (3:57)
14. Thunder Storm - Queen Omega (4:03)
15. God African - Yeza (3:12)
16. Living On The Edge - Althea Hewitt (4:36)
17. Call On Jah - Zahira (3:39)
18. Wise Queens ft Kushite & Jalifa - Queen Omega (4:12)
19. True Queen Part I - Tuff Like Iron (3:43)
20. True Queen Part II - Queen Omega (3:42)

What is 'Empress Vibration'?
As we put the spotlight on these strong female voices, listen how powerful a team of women with strong voices can really be.  The rhythms, lyrics and feelings put forward by the collection will be sure to thrill the listener.  Many of these artists have had successful careers with one or two who have  just a handful of published songs.  There are rare gems, forgotten hits, new artists, reworked classics, brand new raw talent and a host of excellent rhythms to explore.
Eco-Friendly Packaging
We care for the environment
Get more Savings
Create a free account & get the latest news
FREE UK Delivery
Tracking provided for all orders over £24