God Bless This Year Ya - We Need a Better Year, Godly Strength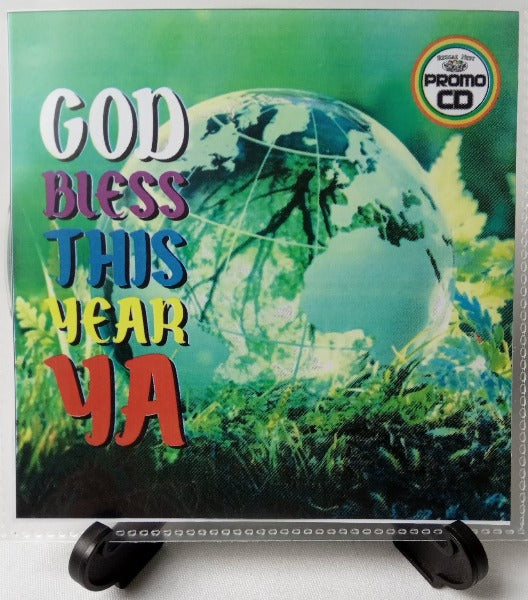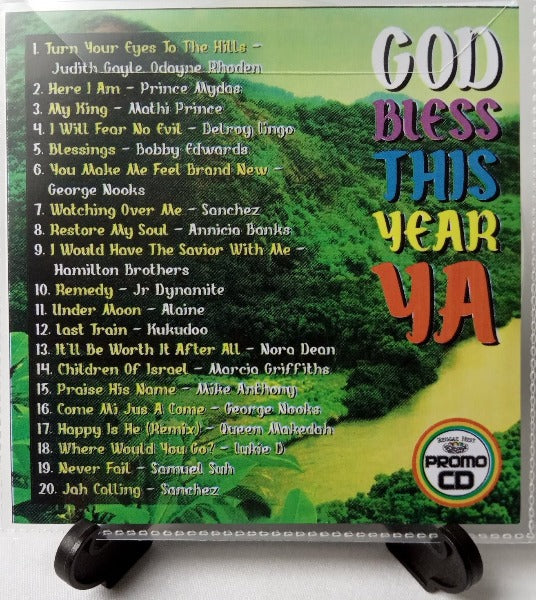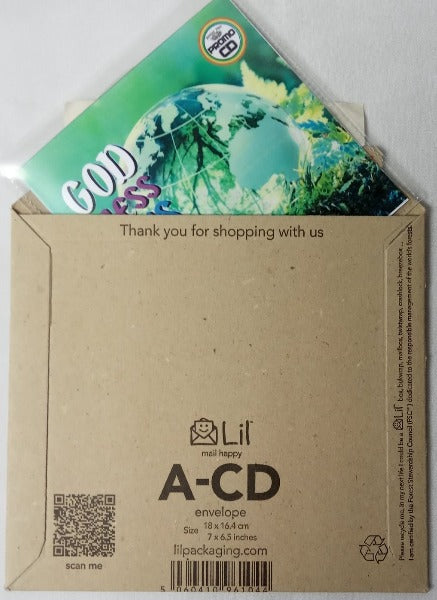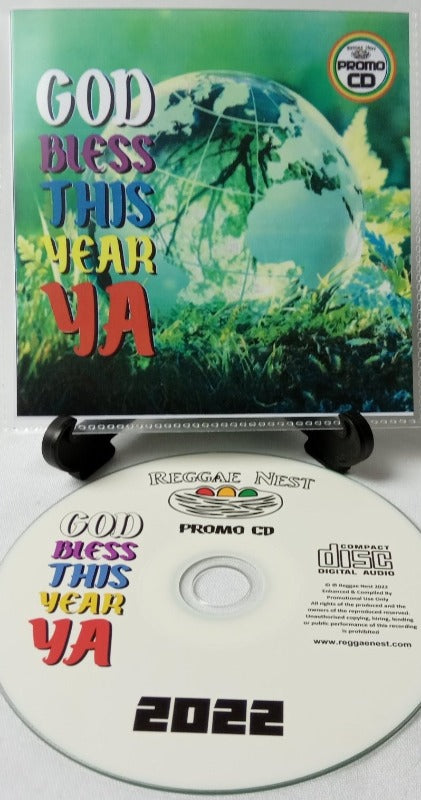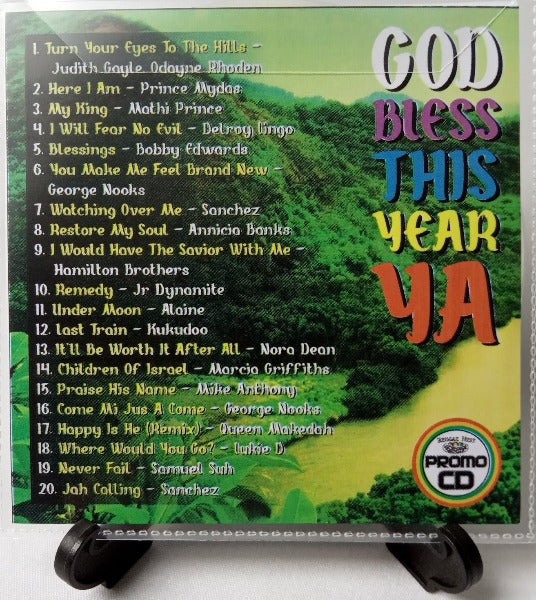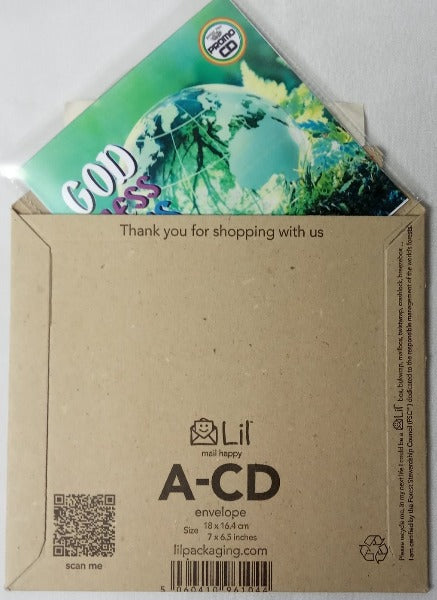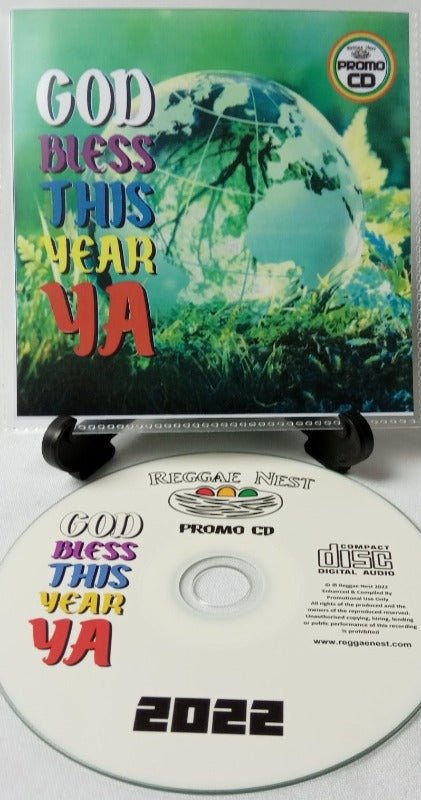 God Bless This Year Ya - We Need a Better Year, Godly Strength
Product description
God Bless This Year Ya

Goods: A brand new Gospel CD
Music: Gospel music Reggae slow, fast & lyrically uplifting
Released: JAN 2022
Number of Tracks: 20 
CD Description: Each of these tracks will bring you that little bit closer to the Almighty! This CD is one to know where you have put it and any time you need a boost, give it a spin.  Gospel Reggae all the way with the exception of Kukudoo's 'Last Train' which is Soca.  A beautiful 77 Minutes of music.
Age of Music: 1997-2021
Genres: Gospel Reggae, Soca, Spiritual
Suitable for: Spiritual People
Audio Quality: Audio from FLAC/WAV files
Duration: 77 mins
Product Description: CDs are fully printed and brand new in plastic sleeves, wrapped in packs and are sealed with 'Promo CD' stickers. They are not available anywhere else, they are promotional CDs, for promotional use.
Tracklist for the disc is as follows:
God Bless This Year Ya - Total Playtime = 76 min 36 secs 
1. Turn Your Eyes To The Hills - Judith Gayle, Odayne Rhoden (3:57)
2. Here I Am - Prince Mydas (3:25)
3. My King - Mathi Prince (3:15)
4. I Will Fear No Evil - Delroy Lingo (3:27)
5. Blessings - Bobby Edwards (3:43)
6. You Make Me Feel Brand New - George Nooks (4:08)
7. Watching Over Me - Sanchez (3:56)
8. Restore My Soul - Annicia Banks (3:53)
9. I Would Have The Savior With Me - Hamilton Brothers (3:33)
10. Remedy - Jr Dynamite (3:34)
11. Under Moon - Alaine (4:13)
12. Last Train - Kukudoo (3:20)
13. It'll Be Worth It After All - Nora Dean (4:27)
14. Children Of Israel - Marcia Griffiths (3:51)
15. Praise His Name - Mike Anthony (2:24)
16. Come Mi Jus A Come - George Nooks (6:01)
17. Happy Is He (Remix) - Queen Makedah (4:00)
18. Where Would You Go? - Lukie D (3:45)
19. Never Fail - Samuel Suh (3:44)
20. Jah Calling - Sanchez (3:51)

What is 'God Bless This Year Ya'?
The first CD released in 2022 by the Reggae Nest features 20 strength building, ever-thankful, lifting lyrical Gospel tunes.  After a turbulent last couple of years we are all seeking a better year, more Health, more Life & more Strength.  This CD touches all of those corners. When looking within, Gospel music is one of the best genres to help us connect with our spirituality. 

Very enjoyable cd!
Great tracks on nice riddims. ..sounds good in the car too!
Eco-Friendly Packaging
We care for the environment
Get more Savings
Create a free account & get the latest news
FREE UK Delivery
Tracking provided for all orders over £24