Hold A Global Vibe 2 - Various Artists Solid Reggae Music from all 4 corners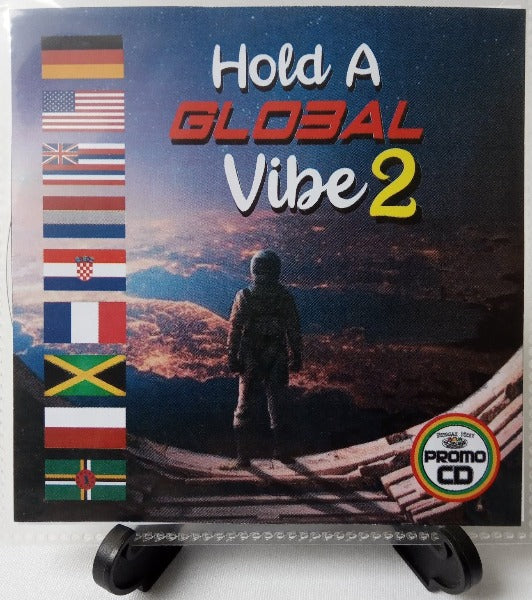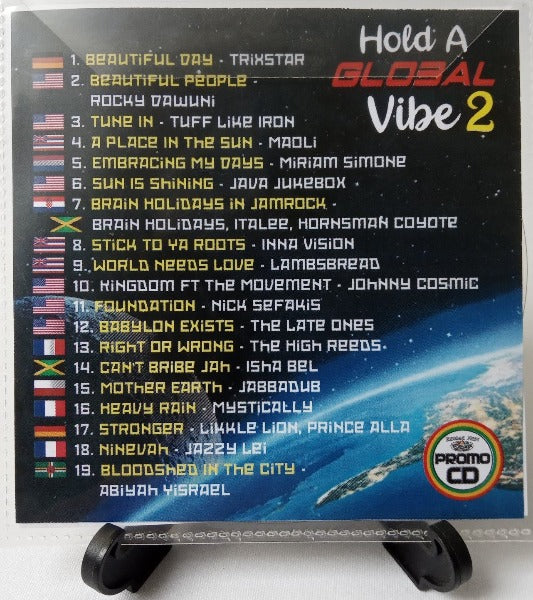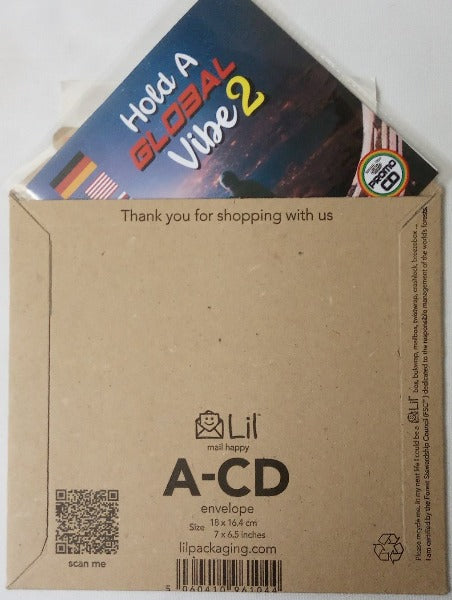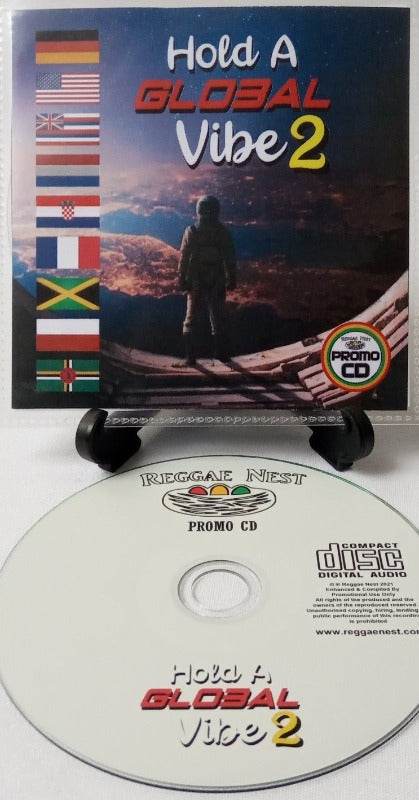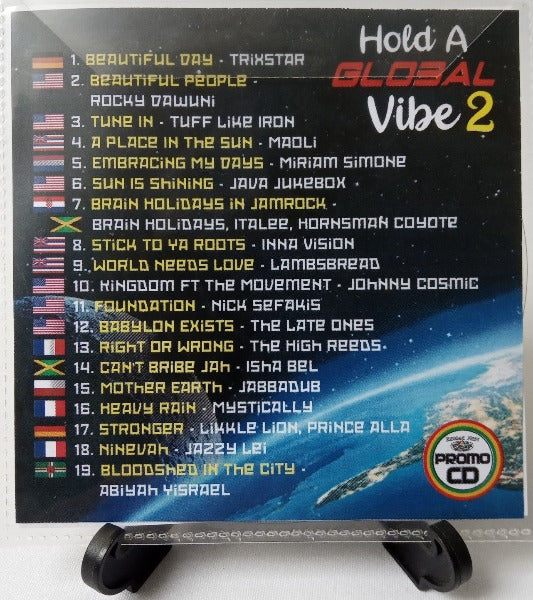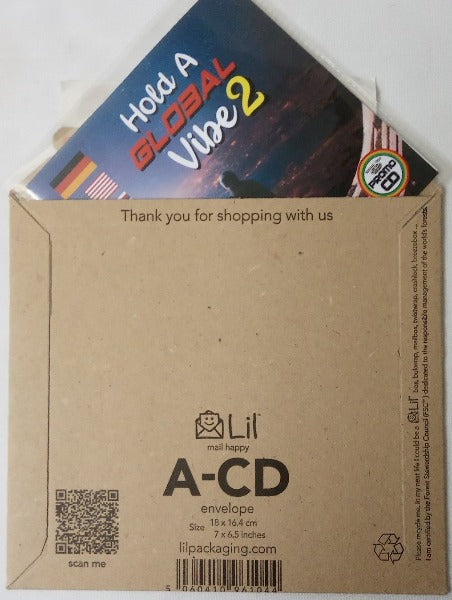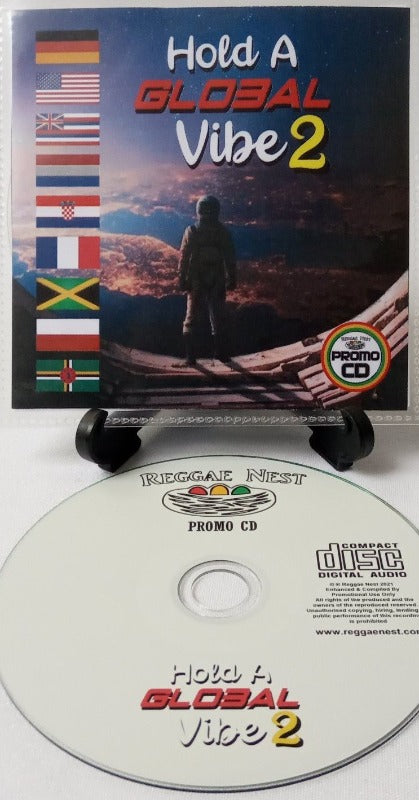 Hold A Global Vibe 2 - Various Artists Solid Reggae Music from all 4 corners
Product description
Hold A Global Vibe 2

Goods: A brand new promo CD
Music: 19 International reggae tunes that just roll nice together
Released:  JAN 2021
Number of Tracks: 19
CD Description: This is what we call a listeners disc, its one you can play and enjoy whilst doing anything else, or even better enjoyed whilst relaxing and chilling.  The CD will uplift, inspire, create a vibe and be one that you return to time after time. 
Age of Music: Very Recent
Genres: Reggae/Dancehall/Rubadub
Suitable for: All types of reggae fans
Audio Quality: Audio from FLAC/WAV files
Duration: 78 Mins
Product Description: CDs are fully printed and brand new in plastic sleeves, wrapped in packs and are sealed with 'Promo CD' stickers. They are not available anywhere else, they are promotional cds, for promotional use.
Tracklists for the disc is as follows:
Hold A Global Vibe 2 - Total Playback time = 77 mins 13 secs
1. Beautiful Day - TriXstar (3:50)
2. Beautiful People - Rocky Dawuni (3:29)
3. Tune In - Tuff Like Iron (4:03)
4. A Place In The Sun - Maoli (3:53)
5. Embracing My Days - Miriam Simone (3:26)
6. Sun Is Shining - Java Jukebox (3:51)
7. Brain Holidays in Jamrock - Brain Holidays, Italee, Hornsman Coyote (2:49)
8. Stick To Ya Roots - Inna Vision (4:59)
9. World Needs Love - Lambsbread (3:57)
10. Kingdom ft The Movement - Johnny Cosmic (4:42)
11. Foundation - Nick Sefakis (3:04)
12. Babylon Exists - The Late Ones (4:44)
13. Right Or Wrong - The High Reeds (4:28)
14. Can't Bribe Jah - Isha Bel (4:44)
15. Mother Earth - Jabbadub (4:46)
16. Heavy Rain - Mystically (4:28)
17. Stronger - Likkle Lion, Prince Alla (3:48)
18. Ninevah - Jazzy Lei (3:54)
19. Bloodshed In The City - Abiyah Yisrael (4:16)

What is 'Hold A Global Vibe'?
Artists featured on this compilation originate from all over the world, hence the Global Vibe.  Its very nice to see the strength of reggae music is so solid internationally, these tunes are a reflection of what is a wealth of international talent.  Countries represented on this disc are Jamaica, USA, Hawaii, Poland, Croatia, Netherlands, France, Germany, Dominica and others.

Postage: UK (Inc Mainland Scotland & Northern Ireland) 1st Class Standard Royal Mail 48-hour Post. Worldwide using Royal Mail International. 

Packaging: Orders of quantity 4 CDs or less will be packaged and posted in cardboard sealed CD envelopes. Orders of 5 or more CDs will be packaged and posted in bubblewrapped envelopes. Larger orders 20+are sent as parcels.
Eco-Friendly Packaging
We care for the environment
Get more Savings
Create a free account & get the latest news
FREE UK Delivery
Tracking provided for all orders over £24