Love Created I - Conscious/Roots Reggae CD from the 2000's Various Artist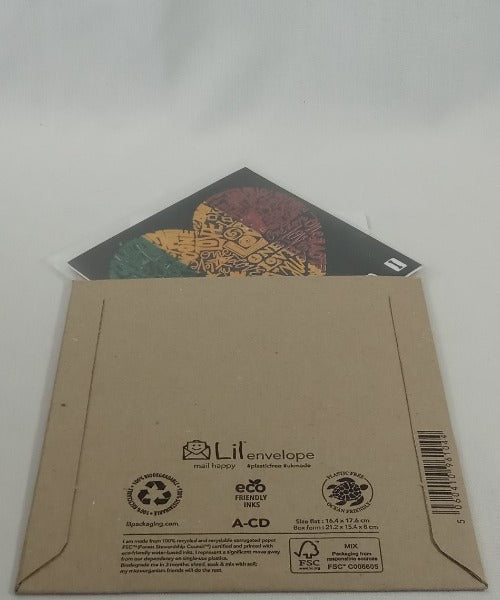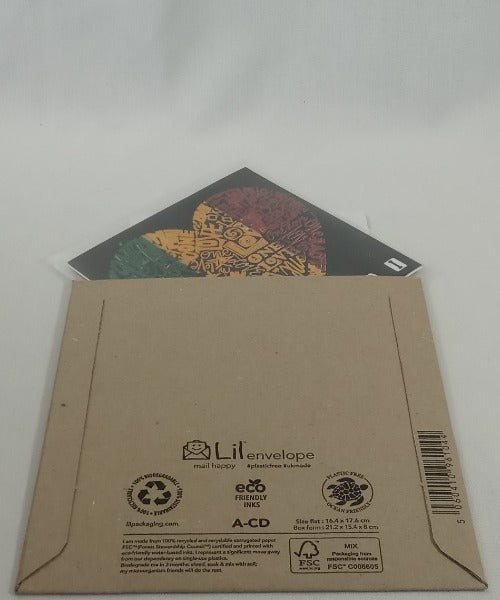 Love Created I - Conscious/Roots Reggae CD from the 2000's Various Artist
Product description
Love Created I

Goods: A brand new promo CD
Music: Various artist CD 'Love Created I'
Released: 2018
Number of Tracks: 21 
CD Description: A specially selected collection of conscious, rootical reggae music from the late nineties/early 2000's.  Uplifting, socially aware, thought provoking and spiritual music.  This is a one drop disc, from various artists.
Age of Music: Modern Reggae with a few Classics
Genres: Roots, Vocal, One Drops, Reality
Suitable for: All reggae fans
Audio Quality: Audio from FLAC/WAV files
Duration: 79 mins
Product Description: CDs are fully printed and brand new in plastic sleeves, wrapped in packs and are sealed with 'Promo CD' stickers. They are not available anywhere else, they are promotional cds, for promotional use.
Tracklist for the disc is as follows:
Love Created I - Total Playtime = 79 min 36 secs:
1. Money - Alborosie ft Horace Andy (4:02)
2. More Justice - Damian Marley (3:34)
3. Eternal Fire - Chronixx (3:56)
4. Trouble - Suga Roy/Conrad Crystal ft Sizzla & Jah Mali (4:05)
5. Perilous Times - Jah Sun (2:59)
6. Who Them A Program - Protoje (3:26)
7. Good Life - Rollie Fresh ft Chronixx (3:38)
8. Love Created I - Tarrus Riley (5:26)
9. Life Is A Blessing - Pressure (3:31)
10. Too Much Blood - I Octane (3:32)
11. Works To Do - Morgan Heritage (3:59)
12. This Train - Richie Spice (3:38)
13. Never Go Where Pagans Go - Warrior King (3:25)
14. Giving Thanks - Beres Hammond (3:56)
15. Roots - Ginjah (3:59)
16. Reggae Music - Torch (4:00)
17. Great Is Him - Iba Mahr (4:38)
18. Modern Day Judas - Jesse Royal (3:48)
19. Well Done - Kabaka Pyramid (3:26)
20. Top Rankin - Jah Sun ft Chronixx (3:02)
21. Who Knows - Protoje ft Chronixx (3:27)
What is 'Love Created I'?
Selected specifically to give a sample of how reggae music has continued its self evolution with some younger contributors to the modern roots reggae scene. We can identify with many artists when they release reality tunes, which is really the true ethos of roots music. This snapshot of late 90's/early 2000's tunes reflect similar sentiments or even riddims from the early roots music from the 70's, with a more modern perspective.
Postage: UK (Inc Mainland Scotland & Northern Ireland) 1st Class Standard Royal Mail 48-hour Post. Worldwide using Royal Mail International. 
Packaging:
Orders of quantity 4 CDs or less will be packaged and posted in cardboard sealed CD envelopes. Orders of 5 or more CDs will be packaged and posted in bubblewrapped envelopes.  Larger orders 20+are sent as parcels.
Eco-Friendly Packaging
We care for the environment
Get more Savings
Create a free account & get the latest news
FREE UK Delivery
Tracking provided for all orders over £24