Lovers Choice Vol 25 - Superb Lovers Reggae Rubadub & Lovers Rock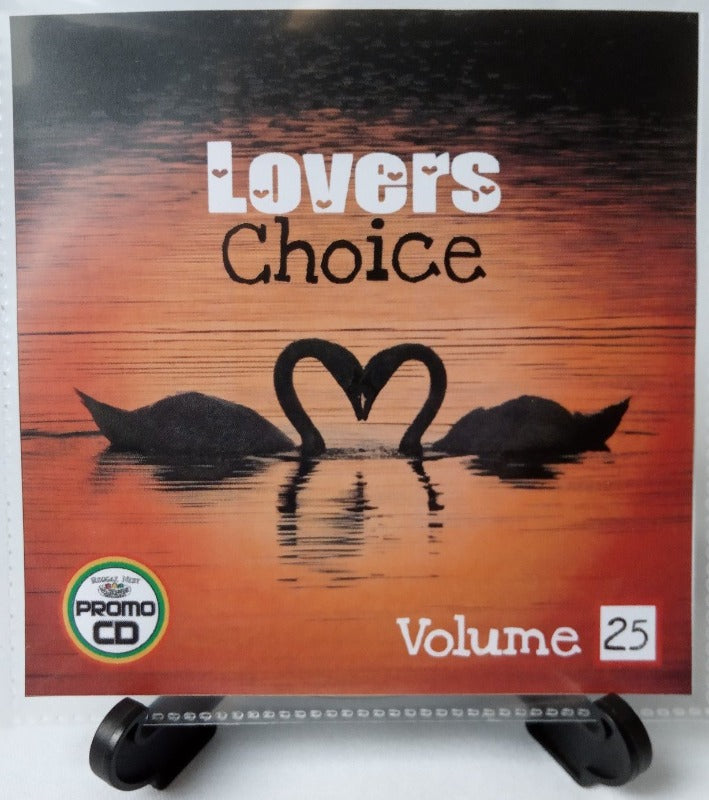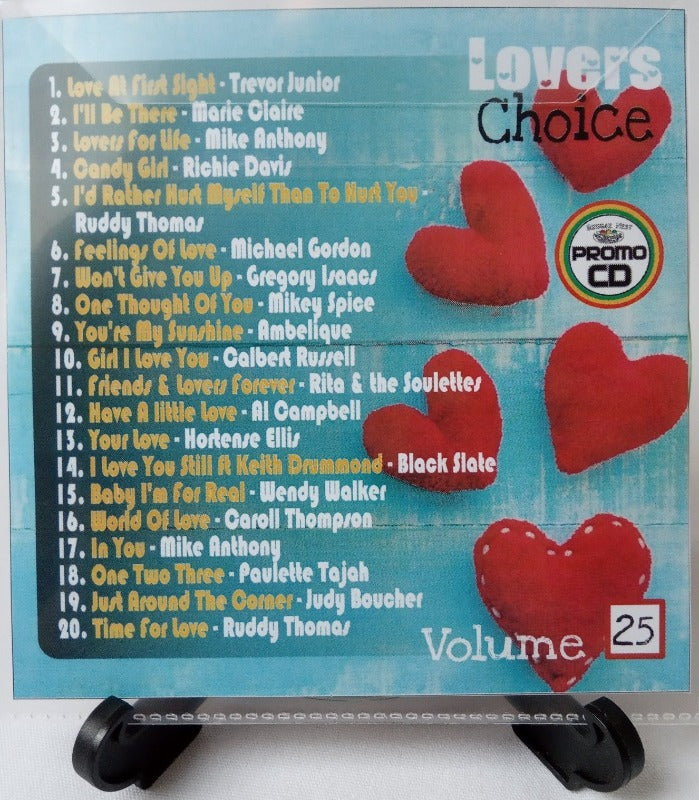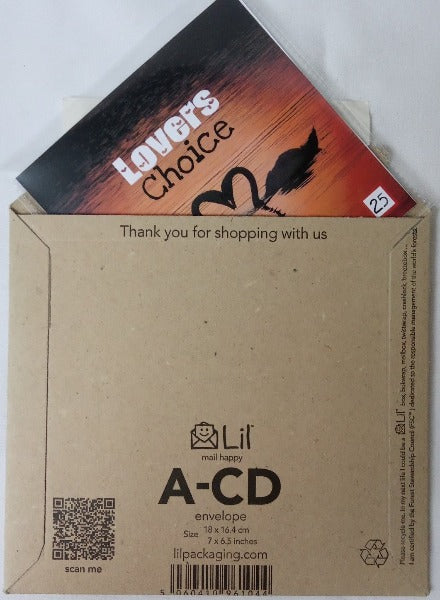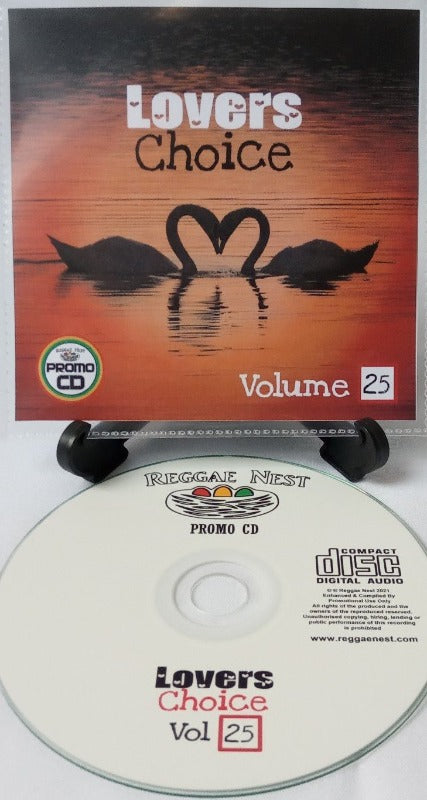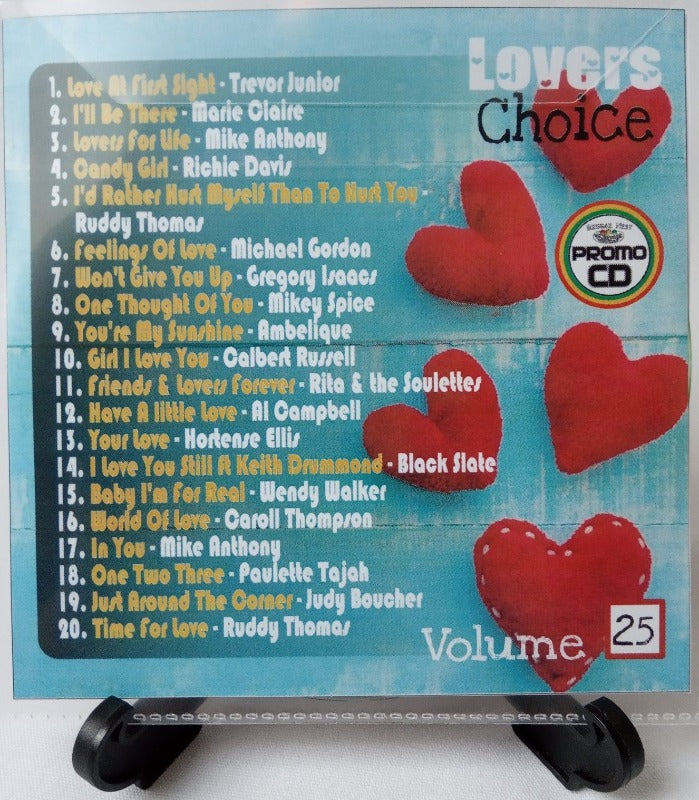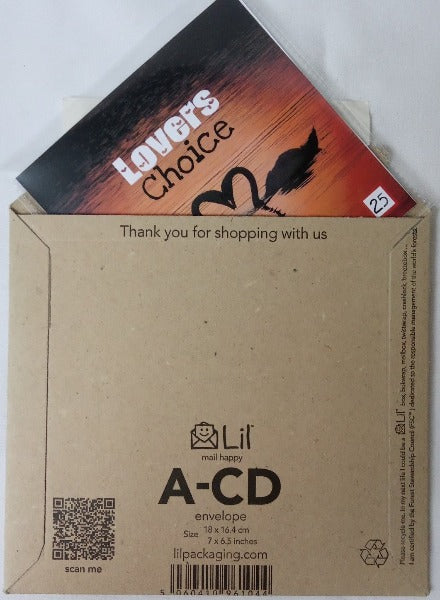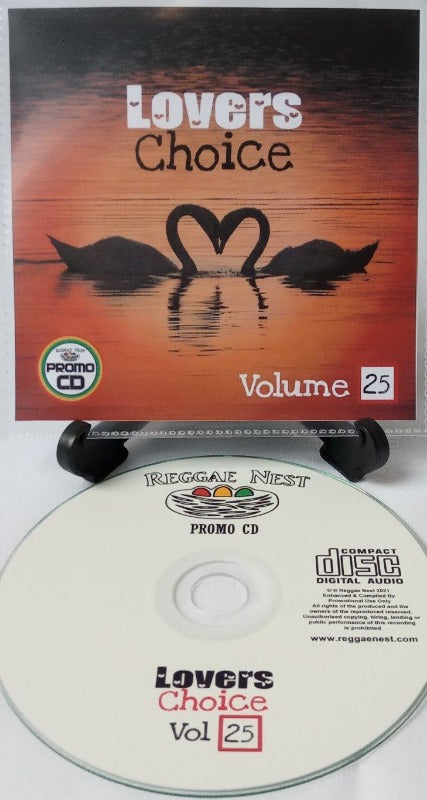 Lovers Choice Vol 25 - Superb Lovers Reggae Rubadub & Lovers Rock
Product description
Lovers Choice Vol 25

Goods: A brand new promo CD
Music: Volume 25 of the 'Lovers Choice' series
Released: SEP 2021
Number of Tracks:  20
CD Description: The sweetest reggae lovers promo CD series in the UK!! featuring some of the sweetest lovers rock & rubadub music from Jamaica, UK & USA. 'Lovers Choice' is a popular, growing and exclusive collectors edition series.
Age of Music: Late 70's to the 90's, 200's & couple 2021 
Genres: Lovers Rock, Rubadub, Vocal Reggae, Slow Jam Reggae
Suitable for: All Lovers music listeners
Audio Quality: Audio from FLAC/WAV files
Duration: 79 Mins
Product Description: CDs are fully printed and brand new in plastic sleeves, wrapped in packs and are sealed with 'Promo CD' stickers. They are not available anywhere else, they are promotional cds, for Promotional use. 
Tracklists for the disc as follows:
Lovers Choice Vol 25 - Total Playtime = 77 min 1 sec
1. Love At First Sight - Trevor Junior (3:30)
2. I'll Be There - Marie Claire (3:36)
3. Lovers For Life - Mike Anthony (3:47)
4. Candy Girl - Richie Davis (4:43)
5. I'd Rather Hurt Myself Than To Hurt You - Ruddy Thomas (4:30)
6. Feelings Of Love - Michael Gordon (3:35)
7. Won't Give You Up - Gregory Isaacs (3:12)
8. One Thought Of You - Mikey Spice (3:50)
9. You're My Sunshine - Ambelique (3:27)
10. Girl I Love You - Calbert Russell (4:02)
11. Friends & Lovers Forever - Rita & the Soulettes (4:15)
12. Have A little Love - Al Campbell (3:00)
13. Your Love - Hortense Ellis (3:55)
14. I Love You Still ft Keith Drummond - Black Slate (4:03)
15. Baby I'm For Real - Wendy Walker (4:47)
16. World Of Love - Caroll Thompson (3:34)
17. In You - Mike Anthony (3:08)
18. One Two Three - Paulette Tajah (3:41)
19. Just Around The Corner - Judy Boucher (4:41)
20. Time For Love - Ruddy Thomas (3:42)


What is 'Lovers Choice' Reggae Collection?

'Lovers Choice' features tunes that all lovers who appreciate reggae music will enjoy listening to time and time again. Lovers Rock is a special genre that the UK has had a massive part in making global. On these discs you will find both classic and new hit tunes. The music often captures feelings, thoughts, moments and combined with the infectious reggae beat make an extremely pleasurable listen.
Postage:
UK (Inc Mainland Scotland & Northern Ireland) 1st Class Standard Royal Mail 48-hour Post. Worldwide using Royal Mail International. 
Packaging:
Orders of quantity 4 CDs or less will be packaged and posted in cardboard sealed CD envelopes. Orders of 5 or more CDs will be packaged and posted in bubblewrapped envelopes.  Larger orders 20+are sent as parcels.
I'm over you mixed artists cd
Absolutely love it. Has alot of my faves and plays beautifully very happy with service very helpful and friendly and fast delivery.
Eco-Friendly Packaging
We care for the environment
Get more Savings
Create a free account & get the latest news
FREE UK Delivery
Tracking provided for all orders over £24