Modern Ska Moods - Various Artists who says SKA is dead? 21 Tracks say not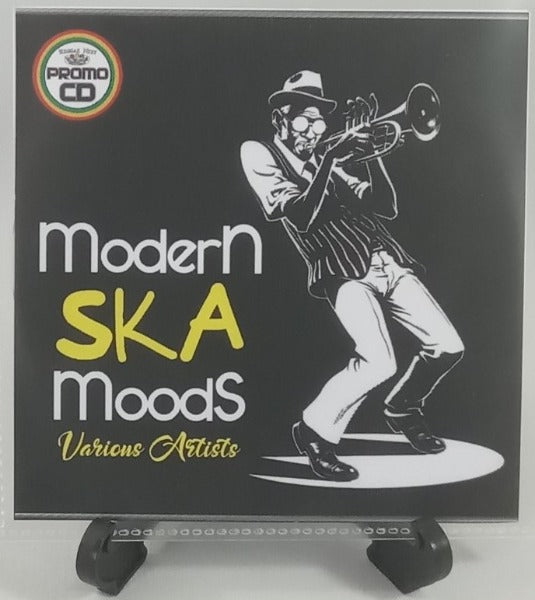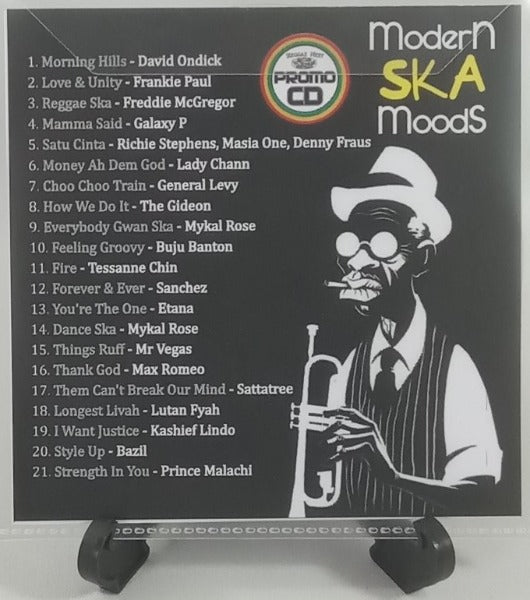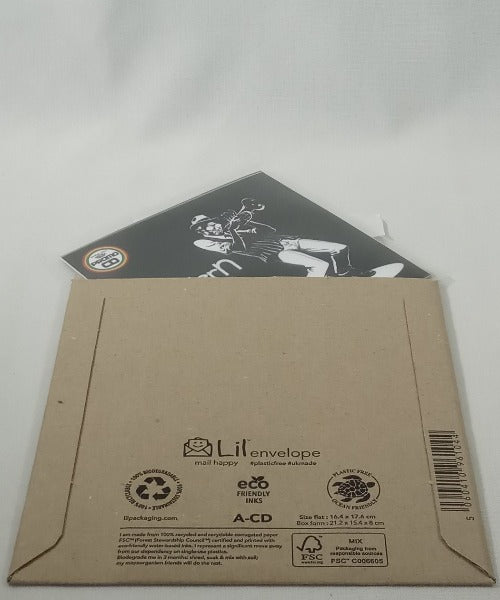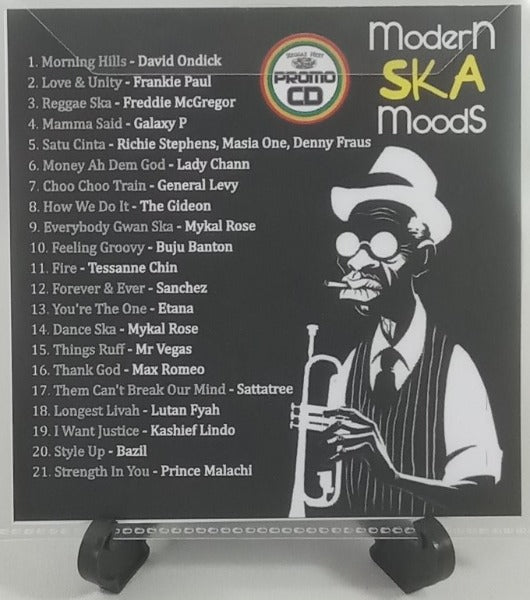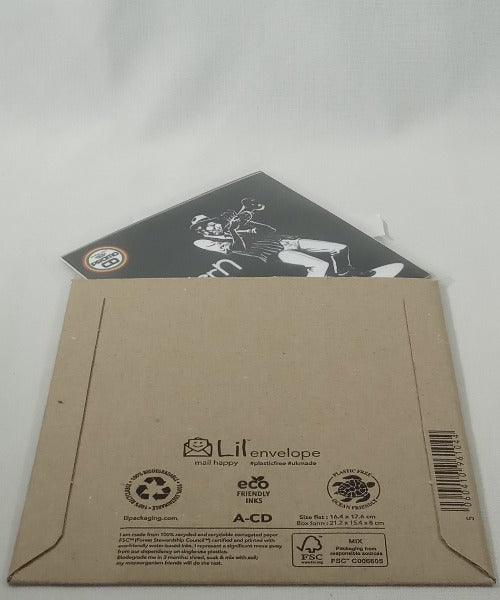 Modern Ska Moods - Various Artists who says SKA is dead? 21 Tracks say not
Product description
Modern Ska Moods

Goods: A brand new promo CD
Music: Various Artist CD 'Modern Ska Moods' 
Released: APR 2020
Number of Tracks: 21 
CD Description: A brand new Modern Ska CD featuring popular artists riding Ska riddims.  Energetic, lively, fun, a must have for all Ska fans!
Age of Music: Modern day Ska, Popular artists
Genres: Ska
Suitable for: All ska fans
Audio Quality: Audio from FLAC/WAV files
Duration: 79 mins
Product Description: CDs are fully printed and brand new in plastic sleeves, wrapped in packs and are sealed with 'Promo CD' stickers. They are not available anywhere else, they are promotional cds, for promotional use.
Tracklist for the disc is as follows:
Modern Ska Moods - Tracklist total Playtime = 79 min 7 secs
1. Morning Hills - David Ondick (3:39)
2. Love & Unity - Frankie Paul (3:31)
3. Reggae Ska - Freddie McGregor (3:59)
4. Mamma Said - Galaxy P (3:58)
5. Satu Cinta - Richie Stephens, Masia One, Denny Fraus (3:24)
6. Money Ah Dem God - Lady Chann (3:10)
7. Choo Choo Train - General Levy (3:12)
8. How We Do It - The Gideon (3:09)
9. Everybody Gwan Ska - Mykal Rose (3:35)
10. Feeling Groovy - Buju Banton (3:56)
11. Fire - Tessanne Chin (3:19)
12. Forever & Ever - Sanchez (4:48)
13. You're The One - Etana (3:00)
14. Dance Ska - Mykal Rose (3:54)
15. Things Ruff - Mr Vegas (3:47)
16. Thank God - Max Romeo (4:26)
17. Them Can't Break Our Mind - Sattatree (5:11)
18. Longest Livah - Lutan Fyah (5:11)
19. I Want Justice - Kashief Lindo (2:51)
20. Style Up - Bazil (3:03)
21. Strength In You - Prince Malachi (3:55)
What is 'Modern Ska Moods'?
These tracks prove without doubt that ska music is still alive & kicking.  A popular genre due to its energy, dance-ability, fun and general appeal, Ska music remains popular worldwide.  On this disc you can hear some modern day reggae stars ride Ska riddims.  A great CD for first timers & collectors alike.

Postage: UK (Inc Mainland Scotland & Northern Ireland) 1st Class Standard Royal Mail 48-hour Post. Worldwide using Royal Mail International. 
Packaging:
Orders of quantity 4 CDs or less will be packaged and posted in cardboard sealed CD envelopes. Orders of 5 or more CDs will be packaged and posted in bubblewrapped envelopes.  Larger orders 20+are sent as parcels.
Eco-Friendly Packaging
We care for the environment
Get more Savings
Create a free account & get the latest news
FREE UK Delivery
Tracking provided for all orders over £24