Rasta Love 3 a One Drop CD featuring Lovers, Rubadub & Roots Reggae 2023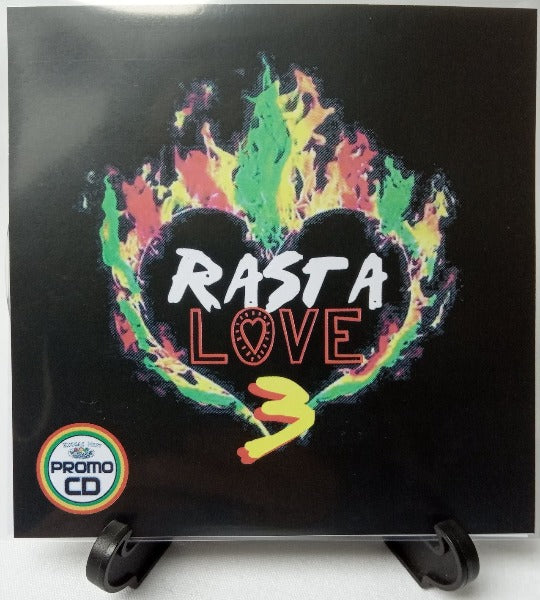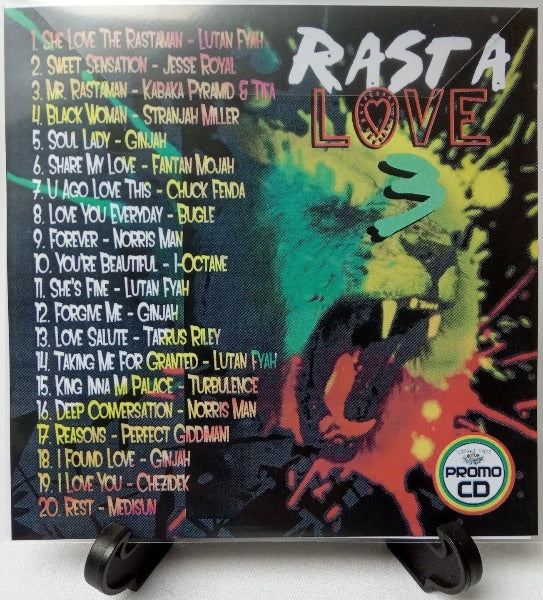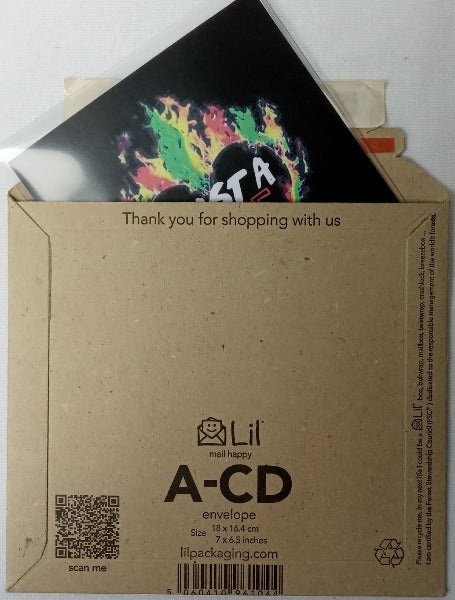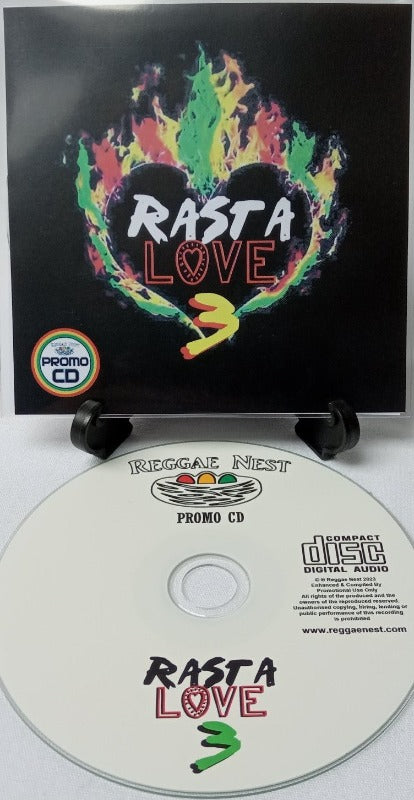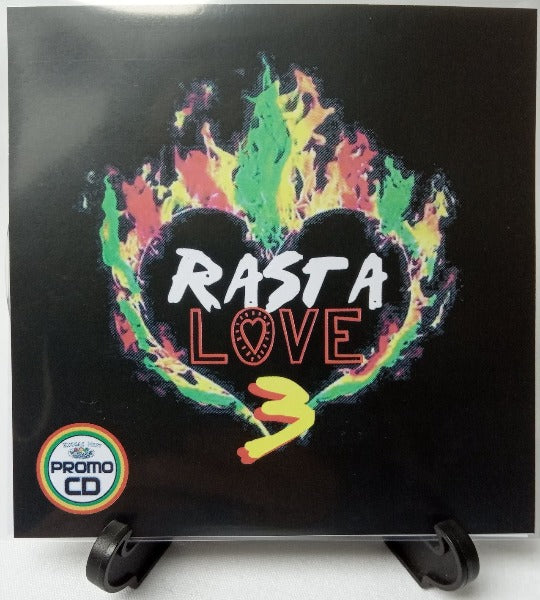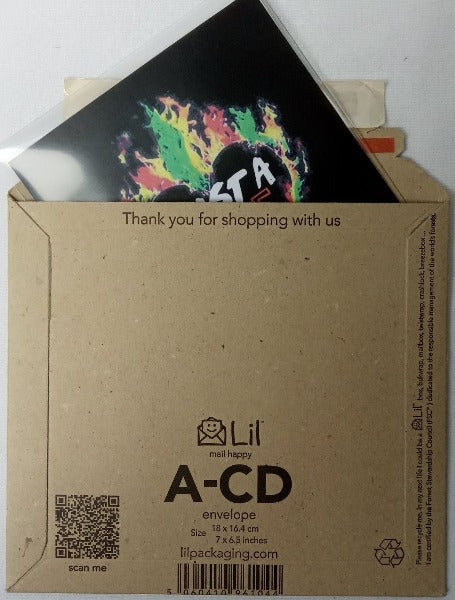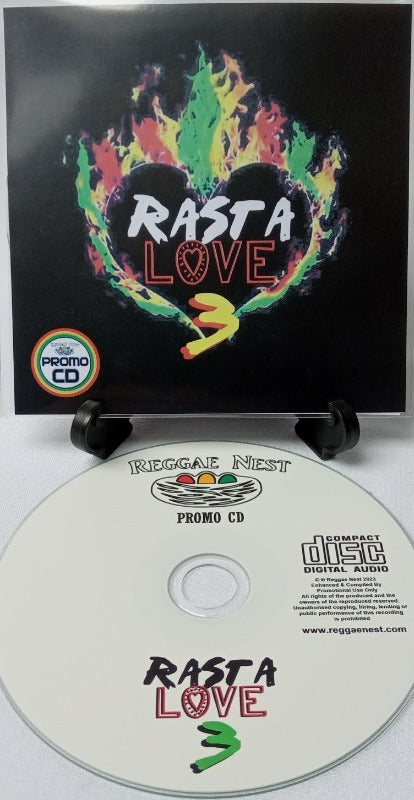 Rasta Love 3 a One Drop CD featuring Lovers, Rubadub & Roots Reggae 2023
Product description
Rasta Love 3

Goods: A brand new promo CD
Music: Follow-Up Various artist CD 'Rasta Love 3'
Released: MAR 2023
Number of Tracks: 20
CD Description:  Rasta Love 3 is a Lovers, Rubadub and Roots Reggae CD from 2023, featuring empowering Rasta love songs. Presenting a bright and powerful sound, it's the perfect way to celebrate life and love. Feel the positivity and vibe with Rasta Love 3, these tracks are nice to share together and chill out with.
Age of Music: Modern Roots Lovers
Genres: Roots Lovers, One Drops, Lovers
Suitable for: Roots Lovers, One Drop Fans
Audio Quality: Audio from FLAC/WAV files
Duration: 77 mins
Product Description: CDs are fully printed and brand new in plastic sleeves, wrapped in packs and are sealed with 'Promo CD' stickers. They are not available anywhere else, they are promotional cds, for promotional use.
Tracklist for the disc is as follows:
Rasta Love 3 – Total Playback = 76 mins 32 secs
1. She Love The Rastaman - Lutan Fyah (3:28)
2. Sweet Sensation - Jesse Royal (3:40)
3. Mr. Rastaman - Kabaka Pyramid & Tifa (3:23)
4. Black Wman - Stranjah Miller (4:24)
5. Soul Lady - Ginjah (3:53)
6. Share My Love - Fantan Mojah (3:17)
7. U Ago Love This - Chuck Fenda (4:29)
8. Love You Everyday - Bugle (3:21)
9. Forever - Norris Man (3:21)
10. You're Beautiful - I-Octane (4:03)
11. She's Fine - Lutan Fyah (3:12)
12. Forgive Me - Ginjah (4:52)
13. Love Salute - Tarrus Riley (2:48)
14. Taking Me For Granted - Lutan Fyah (3:36)
15. King Inna Mi Palace - Turbulence (3:56)
16. Deep Conversation - Norris Man (4:38)
17. Reasons - Perfect Giddimani (3:21)
18. I Found Love - Ginjah (3:51)
19. I Love You - Chezidek (3:50)
20. Rest - Medisun (4:57)

What is 'Rasta Love'?
Collection of reggae songs empowering love for Black Empresses and Rasta influenced love.  Lyrics reflect depth and strength of love, the different types of love and feelings associated with Love. The tracks are nice to share together to chill out with.  Not a disc that just gets a one play!

Postage: UK (Inc Mainland Scotland & Northern Ireland) 1st Class Standard Royal Mail 48-hour Post. Worldwide using Royal Mail International. 

Packaging: Orders of quantity 4 CDs or less will be packaged and posted in cardboard sealed CD envelopes. Orders of 5 or more CDs will be packaged and posted in bubblewrapped envelopes. Larger orders 20+are sent as parcels.
Eco-Friendly Packaging
We care for the environment
Get more Savings
Create a free account & get the latest news
FREE UK Delivery
Tracking provided for all orders over £24