Real Deal Rocksteady Volume 5 (Instrumentals) Authentic, Must Have Rocksteady music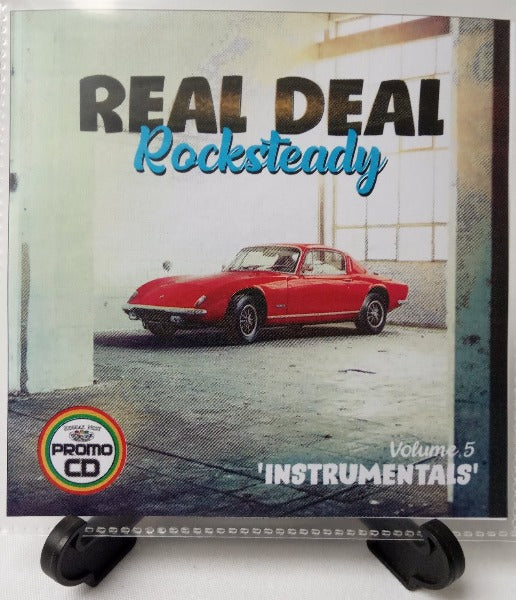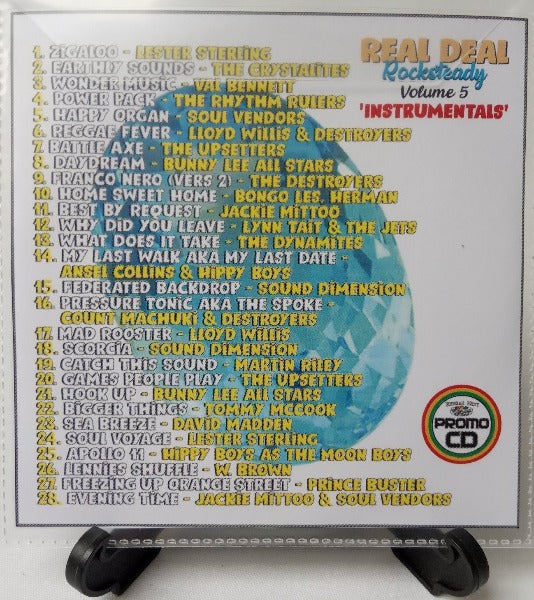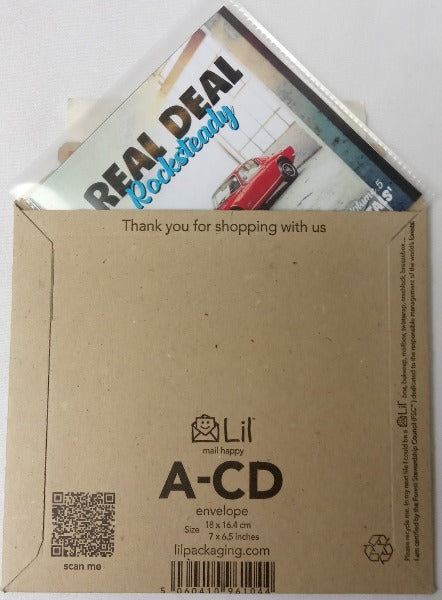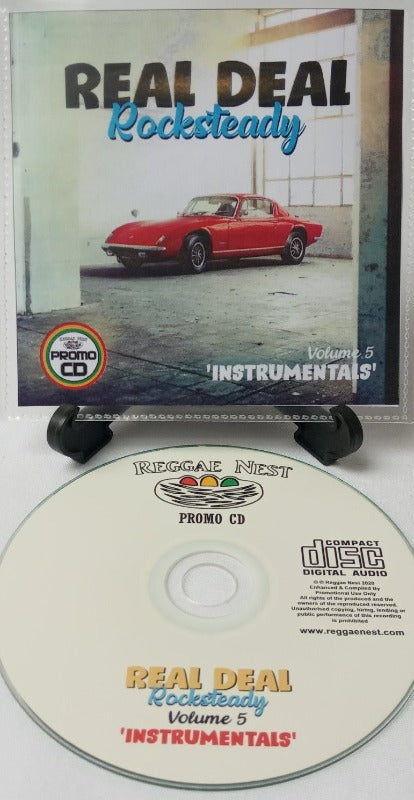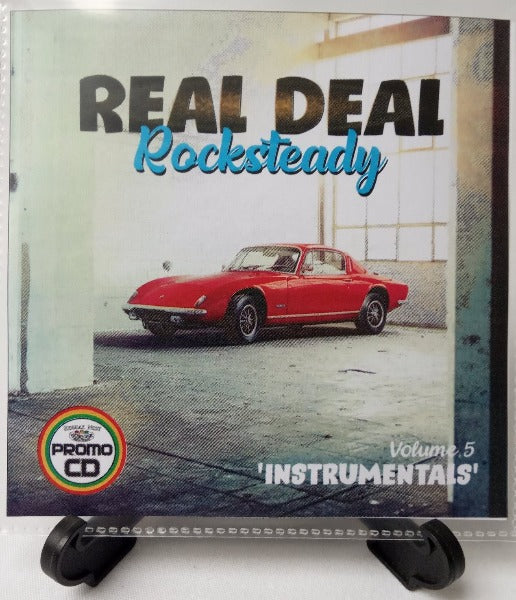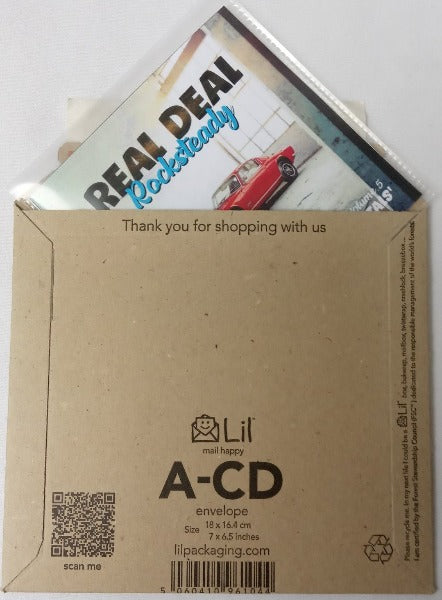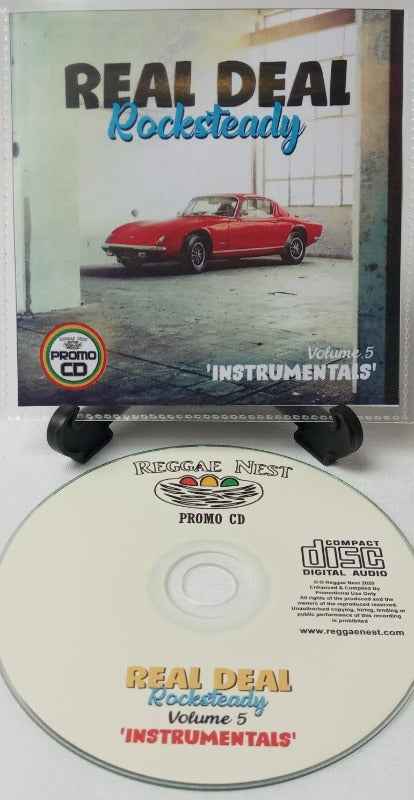 Real Deal Rocksteady Volume 5 (Instrumentals) Authentic, Must Have Rocksteady music
Product description
Real Deal Rocksteady Vol 5

Goods: A brand new promo CD
Music: Volume 5 of the 'Real Deal Rocksteady' series (Instrumentals)
Released: OCT 2021
Number of Tracks: 28
CD Description: Typically Rocksteady's era was 1967-70 , during which time there was a flurry of artists, bands, labels, producers and activity bringing this sound to the world.  Often we get presented with the same old set of tunes to represent theat era.  This series focuses on quality rather than popularity, with this disc exclusively dedicated to Instrumentalists.
Age of Music: Mid 60's-Early 70's
Genres: Rocksteady
Suitable for: Collectors, DJ's, Presenters, Rocksteady Enthusiasts
Audio Quality: Audio from FLAC/WAV files
Duration: 79 mins
Product Description: CDs are fully printed and brand new in plastic sleeves, wrapped in packs and are sealed with 'Promo CD' stickers. They are not available anywhere else, they are promotional cds, for promotional use.
Tracklists for the disc is as follows:
Real Deal Rocksteady Vol 5 - Total Playtime = 79 mins 9 secs
1. Zigaloo - Lester Sterling (3:12)
2. Earthly Sounds - The Crystalites (2:54)
3. Wonder Music - Val Bennett (3:18)
4. Power Pack - The Rhythm Rulers (3:55)
5. Happy Organ - Soul Vendors (2:20)
6. Reggae Fever - Llyod Willis & Destroyers (3:08)
7. Battle Axe - The Upsetters (3:34)
8. Daydream - Bunny Lee All Stars (2:47)
9. Franco Nero (Vers 2) - The Destroyers (2:43)
10. Home Sweet Home - Bongo Les, Herman (2:31)
11. Best By Request - Jackie Mittoo (3:07)
12. Why Did You Leave - Lynn Tait & the Jets (2:38)
13. What Does It Take - The Dynamites (2;28)
14. My Last Walk aka My Last Date - Ansel Collins & Hippy Boys (2:44)
15. Federated Backdrop - Sound Dimension (3:04)
16. Pressure Tonic aka the Spoke - Count Machuki & Destroyers (2:35)
17. Mad Rooster - Lloyd Willis (2:56)
18. Scorcia - Sound Dimension (2:18)
19. Catch This Sound - Martin Riley (2:32)
20. Games People Play - The Upsetters (2:12)
21. Hook Up - Bunny Lee All Stars (2:26)
22. Bigger Things - Tommy McCook (3:19)
23. Sea Breeze - David Madden (2:32)
24. Soul Voyage - Lester Sterling (2:54)
25. Apollo 11 - Hippy Boys as the Moon Boys (2:52)
26. Lennies Shuffle - W. Brown (2:24)
27. Freezing Up Orange Street - Prince Buster (2:45)
28. Evening Time - Jackie Mittoo & Soul Vendors (2:21)

What is 'Real Deal Rocksteady'?
The rocksteady era was such a unique, short but deadly transition period to reggae, it wholeheartedly deserves to be archived and remembered correctly. There are many rocksteady songs that made it into the mainstream and are considered classics. You will find some of those in this series but the focus is on the Real Deal, regardless of popularity, this series captures songs of distinction, gems if you will! Look out for must-have additions to the series.
Postage: UK (Inc Mainland Scotland & Northern Ireland) 1st Class Standard Royal Mail 48-hour Post. Worldwide using Royal Mail International. 

Packaging: Orders of quantity 4 CDs or less will be packaged and posted in cardboard sealed CD envelopes. Orders of 5 or more CDs will be packaged and posted in bubblewrapped envelopes. Larger orders 20+are sent as parcels.
Eco-Friendly Packaging
We care for the environment
Get more Savings
Create a free account & get the latest news
FREE UK Delivery
Tracking provided for all orders over £24