Empress Vibration Strictly strong Female Conscious/Roots Reggae Rockers CD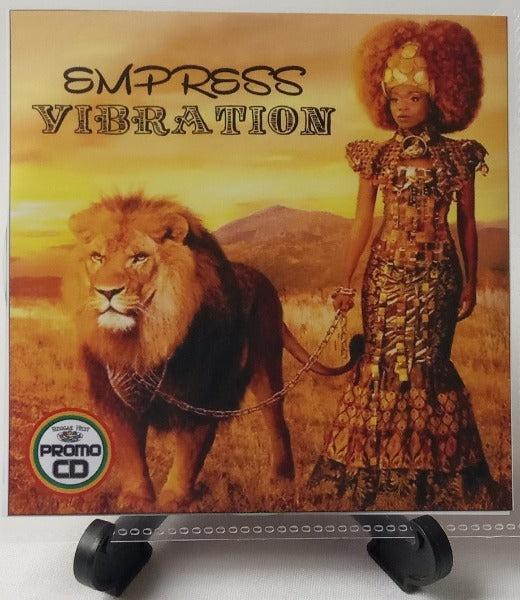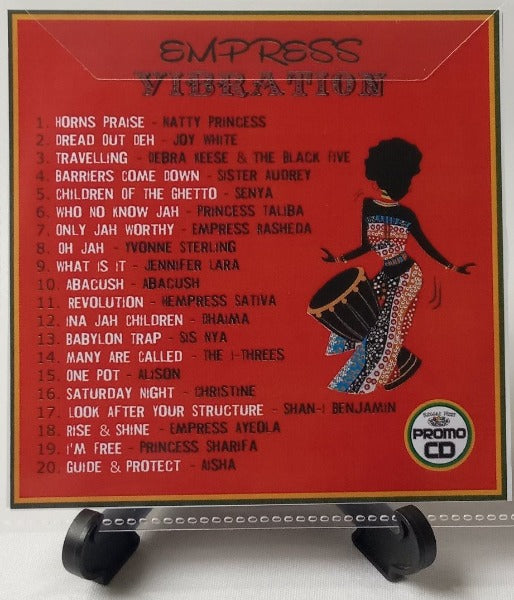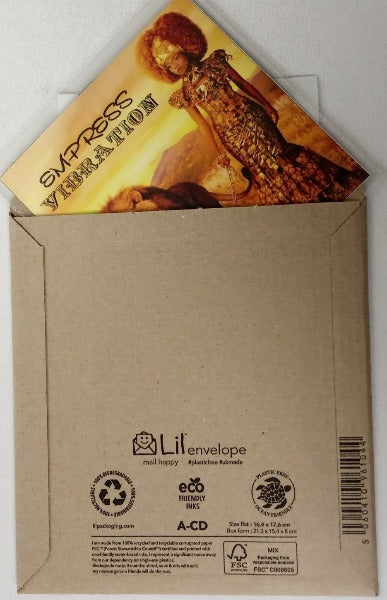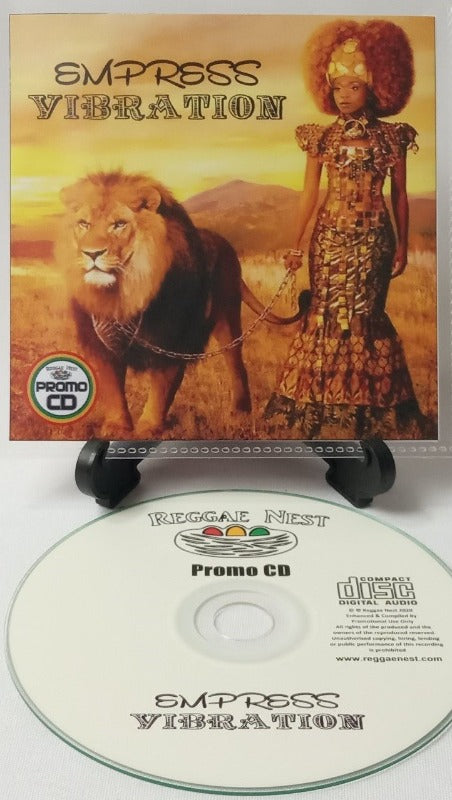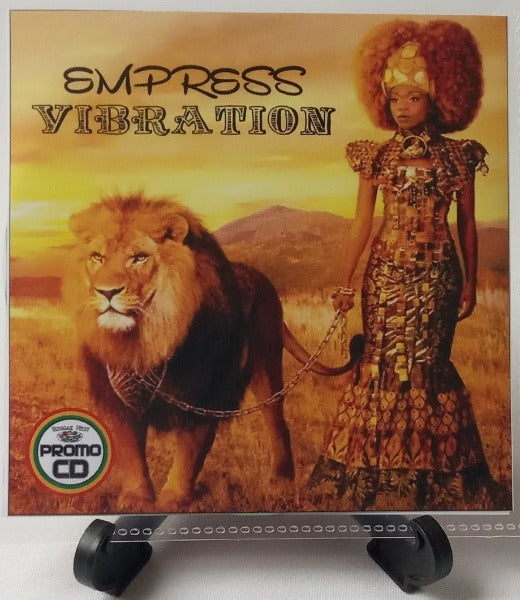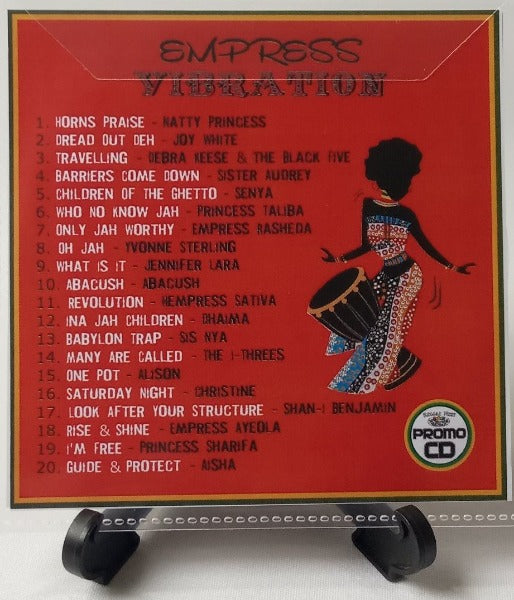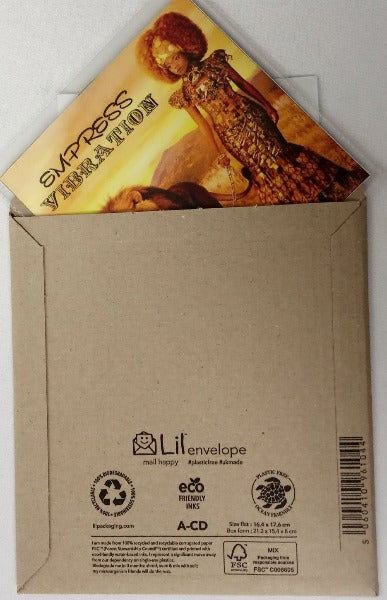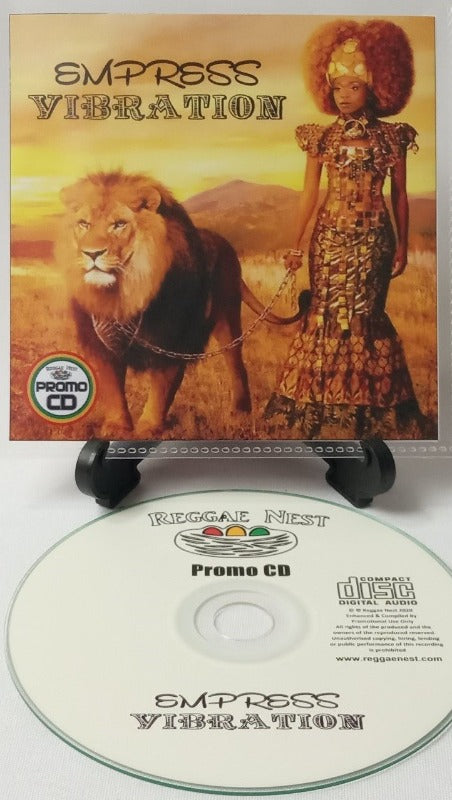 Empress Vibration Strictly strong Female Conscious/Roots Reggae Rockers CD
Product description
Empress Vibration

Goods: A brand new promo CD
Music: Female Roots & Culture music 'Empress Vibration'
Released: 2020
Number of Tracks: 20 
CD Description: In the 90's, there was many artists, some mainstream, some new who focused on releasing reality tunes.  It was these artists & tunes that really carried through roots music during this period. The tunes often reflected similar sentiments from the early roots in the 70's, with a more modern perspective, although the depth & meaning of the messages the music carries is always prominent.
Age of Music: 90's-2000's
Genres: Roots Reality, Culture, Rubadub
Suitable for: Conscious music collectors, 90's fans, Reality enthusiasts
Audio Quality: Audio from FLAC/WAV files
Duration: 79 mins
Product Description: CDs are fully printed and brand new in plastic sleeves, wrapped in packs and are sealed with 'Promo CD' stickers. They are not available anywhere else, they are promotional cds, for promotional use.
Tracklists for the disc is as follows:
Empress Vibration - Total Playtime = 79 min 32 secs:
1. Horns Praise - Natty Princess (3:12)
2. Dread Out Deh - Joy White (2:50)
3. Travelling - Debra Kesse & the Black Five (3:48)
4. Barriers Come Down - Sister Audrey (4:32)
5. Children Of The Ghetto - Senya (2:34)
6. Who No Know Jah - Princess Taliba (3:22)
7. Only Jah Worthy - Empress Rasheda
8. Oh Jah - Yvonne Sterling (3:25)
9. What Is It - Jennifer Lara (3:26)
10. Abacush - Abacush (5:14)
11. Revolution - Hempress Sativa (4:35)
12. Ina Jah Children - Dhaima (4:11)
13. Babylon Trap - Sis Nya (3:57)
14. Many Are Called - The I Threes (3:45)
15. One Pot - Alison (4:15)
16. Saturday Night - Christine (2:25)
17. Look After Your Structure - Shan-I Benjamen (3:40)
18. Rise & Shine - Empress Ayeola (4:04)
19. I'm Free - Princess Sharifa (4:24)
20. Guide & Protect - Aisha (6:45)
What is 'Empress Vibration'?
The spotlight is most definitely on these female voices, with a sublime collection of 20 Roots & Culture artists each with individually potent and timely pieces of music.  The rhythms, lyrics and feelings put forward by the collection will be sure to thrill the listener.  Many of these artists have had successful careers with one or two with just a handful of published songs.

Eco-Friendly Packaging
We care for the environment
Get more Savings
Create a free account & get the latest news
FREE UK Delivery
Tracking provided for all orders over £24