Soca Party Vol 13 - Summer Party Discs, Calypso & Soca new & classic, Energy!!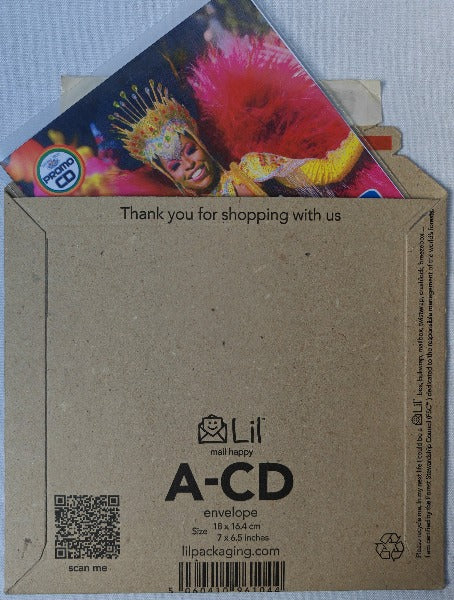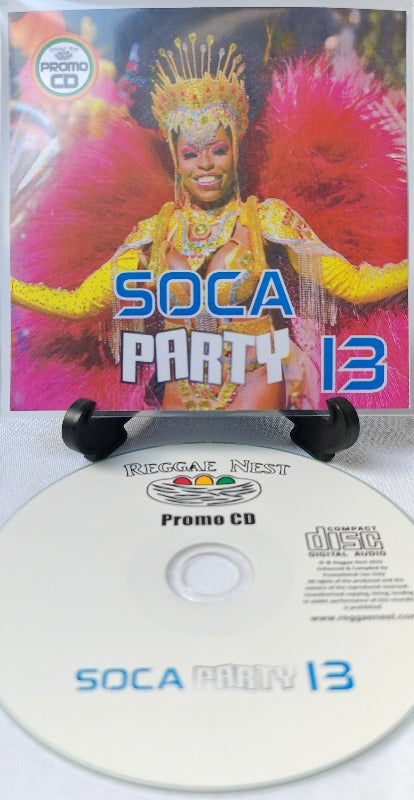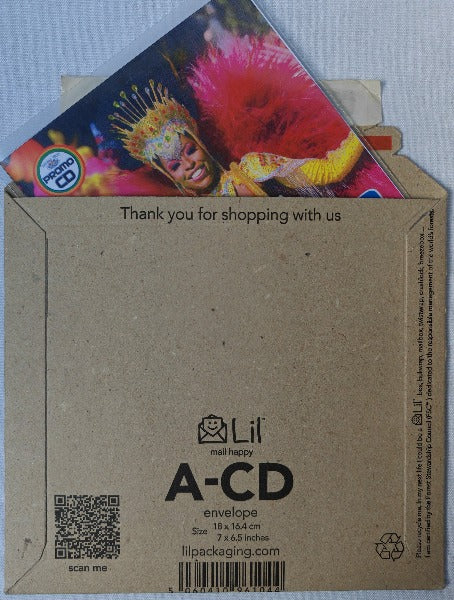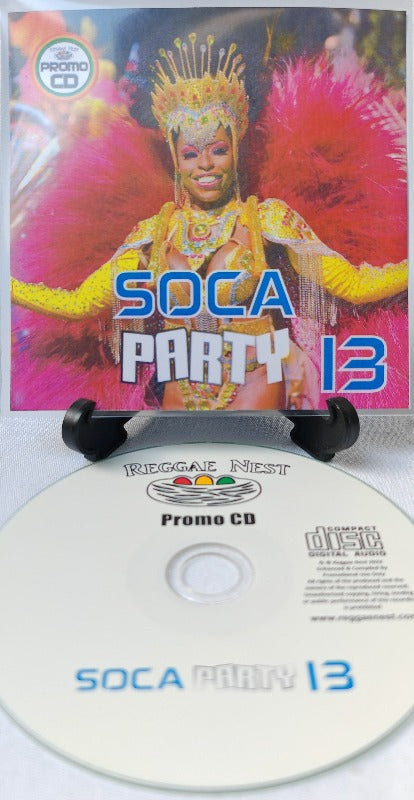 Soca Party Vol 13 - Summer Party Discs, Calypso & Soca new & classic, Energy!!
Product description
Soca Party Vol 13

Goods: A brand new promo CD
Music: Volume 13 of the 'Soca Party' series
Released: AUG 2023
Number of Tracks: 21
CD Description: Make your next summer party a hit with a Soca Party disc - all the Caribbean classics, UK Soca, and new exciting Soca flavours! Upbeat, joyful, clever and catchy, this sunshine disc will have you dancing to the music all night long! Unify your celebration with the best Soca beats - this is Soca in a nutshell!
Age of Music: 80's-Modern Day
Genres: Caribbean, UK & worldwide Soca & Calypso
Suitable for: Party Goers, DJ's, Soca Fans, Collectors
Audio Quality: Audio from FLAC/WAV files
Duration: 79 mins
Product Description: CDs are fully printed and brand new in plastic sleeves, wrapped in packs and are sealed with 'Promo CD' stickers. They are not available anywhere else, they are promotional cds, for promotional use.
Tracklists for the disc is as follows:
Soca Party Vol 13 = Total Playtime 77min 54 secs
1. Soca Powerplay - Merchant
2. Nuff Problems - Burning Flame
3. Kick Een She Back Doh - Onyan, Burning Flames
4. I Dare You - Destra
5. Soca Take Over - Kes
6. Essential Need - Patrice Roberts, Shal Marshall
7. Rum Mas & Party - Problem Child, Zoelah
8. One More Party - King Bubba, Problem Child
9. I Feel Sanctified - Farmer Nappy
10. Like It Like This - Kes, Patrice Roberts
11. Miracle - Jah Sun, Peetah Morgan
12. Free Up - Bounty Killer, Bunji Garlin
13. Feel It - Problem Child
14. Carry On - Patrice Roberts
15. Play Harder - Machel Montano
16. Splash - Nessa Preppy, Patrice Roberts, Travis World
17. Fall In Love - Patrice Roberts, Timo
18. Drinkers Anthem - DJ Avalanche, King Bubba
19. Rum Again, Drink Up - Ricardo Drue, King Bubba
20. No Cookie For You - Problem Child
21. Showers - Skinny Fabulous

What is 'Soca Party'?
Here is a set of discs that will be all you need if your having a party and want to play some great Soca music, or you love listening to soca on the move. It unifies the carribean classics with UK soca and some of the newer soca flavours, what a mix!.  Upbeat, joyful, sometimes contentious, clever and catchy.  That's soca in a nutshell!
party time
Great selection of soca and calypso tunes - a very enjoyable cd ready to party -
Eco-Friendly Packaging
We care for the environment
Get more Savings
Create a free account & get the latest news
FREE UK Delivery
Tracking provided for all orders over £24