Street Vibes Vol 41 - Dancehall, Bashment, Urban Reggae Up To The Time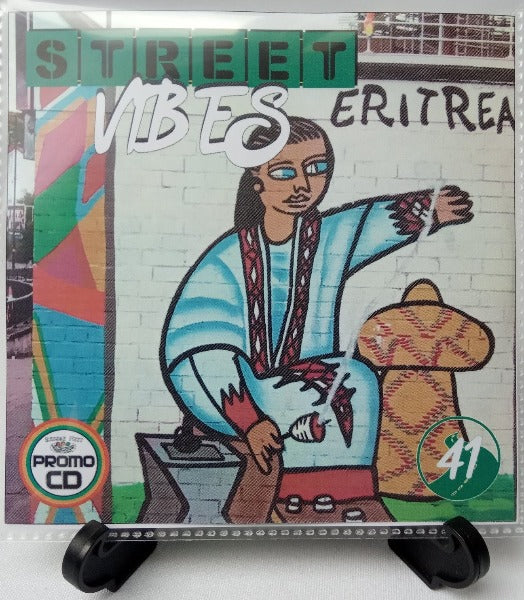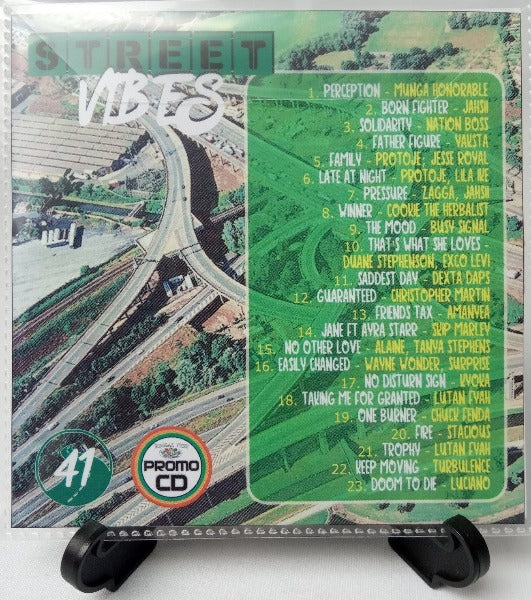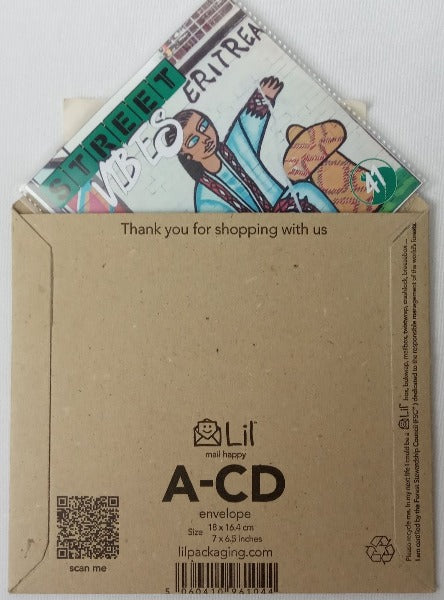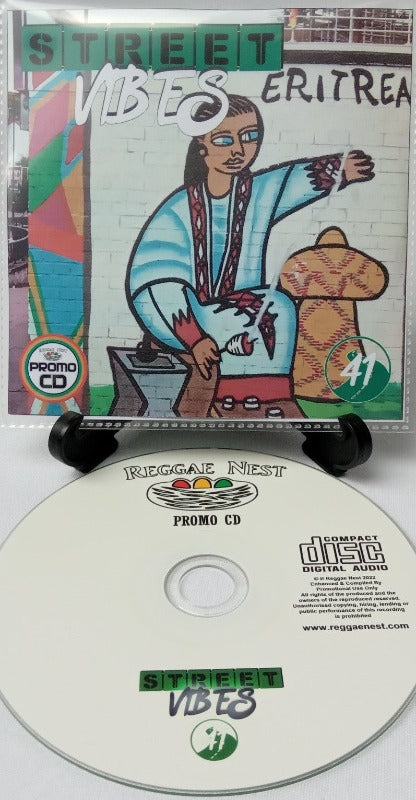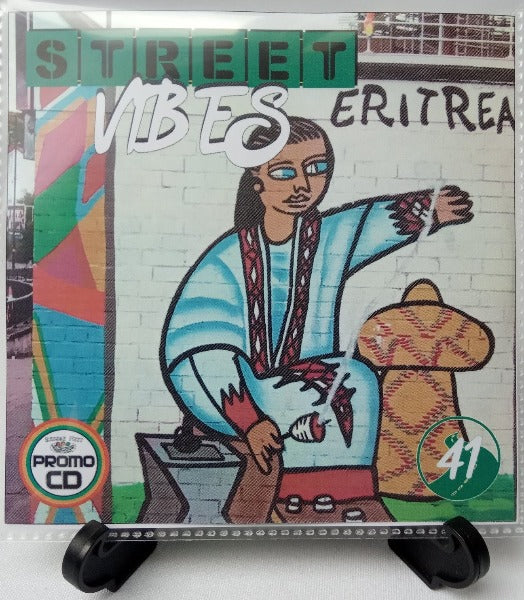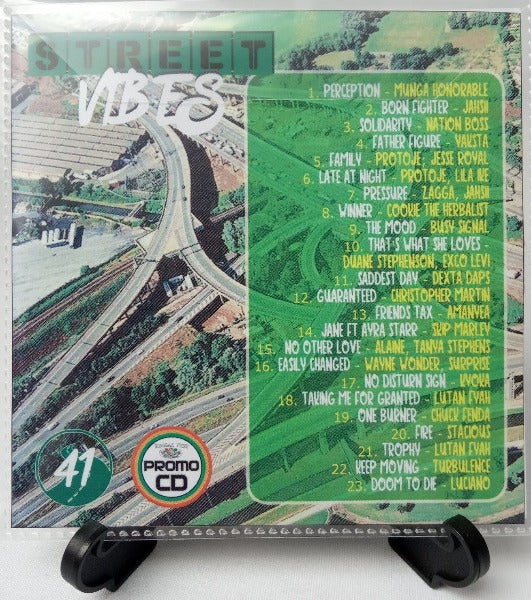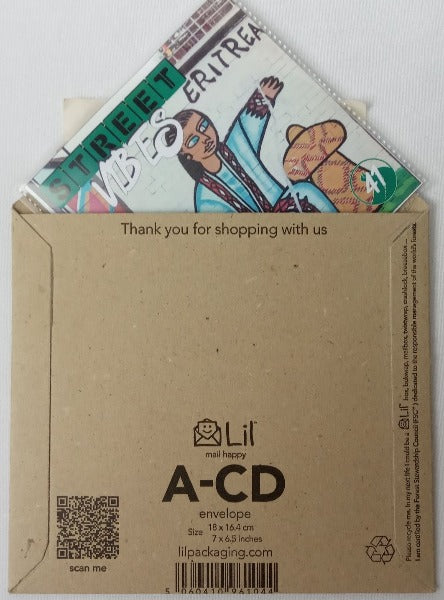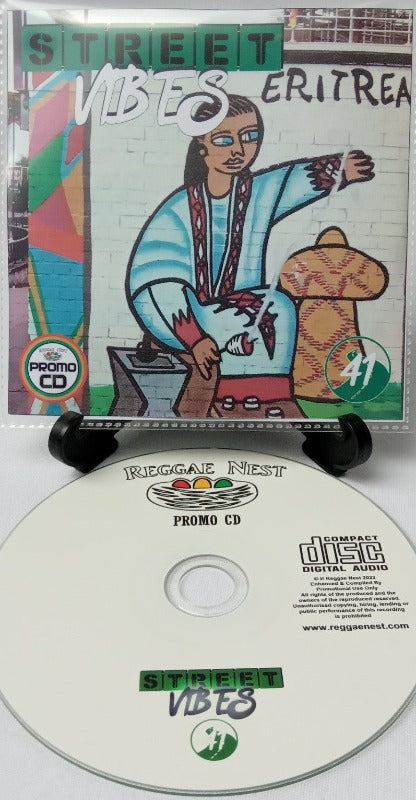 Street Vibes Vol 41 - Dancehall, Bashment, Urban Reggae Up To The Time
Product description
Street Vibes Vol 41

Goods: A brand new promo CD
Music: Volume 41 of the 'Street Vibes' Series
Released: SEP 2022
Number of Tracks: 23
CD Description: The latest in this monster collection of modern Urban Dancehall Reggae. Street Vibes represent tunes that a say something, strong beats, bassline, messages, vibes.  Some crossover music throughout the series. The lyrics are fresh, crisp, modern and enjoyable to listen to.
Age of Music: 2022
Genres: Dancehall, Urban Reggae, Crossovers
Suitable for: New Dancehall/Reggae fans & Collectors, DJ's
Audio Quality: Audio from FLAC/WAV files
Duration: 79 mins
Product Description: CDs are fully printed and brand new in plastic sleeves, wrapped in packs and are sealed with 'Promo CD' stickers. They are not available anywhere else, they are promotional cds, for promotional use.
Tracklist for the disc is as follows:
Street Vibes Vol 41 - Total Playback = 78 min 30 secs
1. Perception - Munga Honorable (3:32)
2. Born Fighter - Jahsii (3:27)
3. Solidarity - Nation Boss (2:47)
4. Father Figure - Yaksta (3:35)
5. Family - Protoje; Jesse Royal (3:00)
6. Late At night - Protoje, Lila Ike (3:51)
7. Pressure - Zagga, Jahsii (2:40)
8. Winner - Cookie The Herbalist (3:19)
9. The Mood - Busy Signal (3:02)
10. That's What She Loves - Duane Stephenson, Exco Levi (3:38)
11. Saddest Day - Dexta Daps, Bugle (3:55) 
12. Guaranteed - Christopher Martin (3:14)
13. Friends Tax - Amanyea (3:25)
14. JANE ft Ayra Starr - Skip Marley (3:21)
15. No Other Love - Alaine, Tanya Stephens (2:53)
16. No Disturb Sign - Kyoka (2:52)
17. Easily Changed - Wayne Wonder, Surprise (3:43)
18. Taking Me For Granted - Lutan Fyah (3:34)
19. One Burner - Chuck Fenda (3:34)
20. Fire - Stacious (3:33)
21. Trophy - Lutan Fyah (3:32)
22. Keep Moving - Turbulence (3:33)
23. Doom To Die - Luciano (4:19)

What is 'Street Vibes' Music?
Street Vibes is full of tracks that have been written and constructed to reflect modern influences, experiences and subjects. Some of these tracks may contain explicit lyrics. There are some tracks in this collection that feature combinations with other artists toasting in the track. The music often captures unique feelings, thoughts, moments and combined with the infectious dancehall beats that make a very pleasurable listen. Also, great to work out/exercise too!  Pumps real hard on big sound system speakers or pro car systems.
Postage:
UK (Inc Mainland Scotland & Northern Ireland) 1st Class Standard Royal Mail 48-hour Post. Worldwide using Royal Mail International. 
Packaging:
Orders of quantity 4 CDs or less will be packaged and posted in cardboard sealed CD envelopes. Orders of 5 or more CDs will be packaged and posted in bubblewrapped envelopes.  Larger orders 20+are sent as parcels.
Eco-Friendly Packaging
We care for the environment
Get more Savings
Create a free account & get the latest news
FREE UK Delivery
Tracking provided for all orders over £24