Worldwide Warning - 21 Reggae Tunes highlighting Climate Change & Global Remedy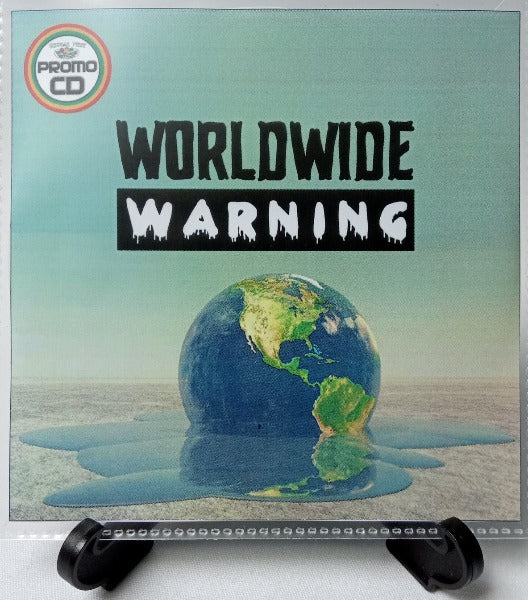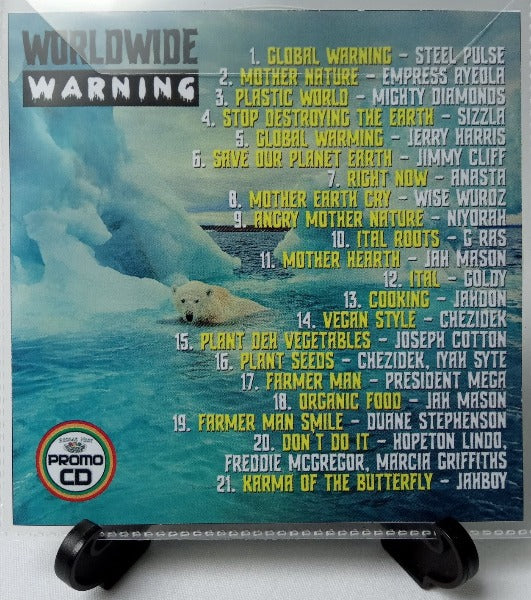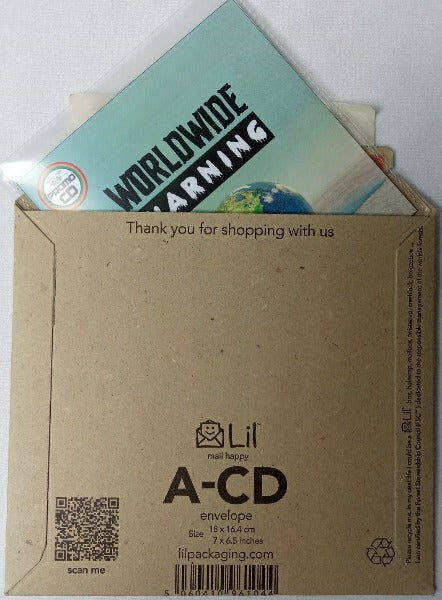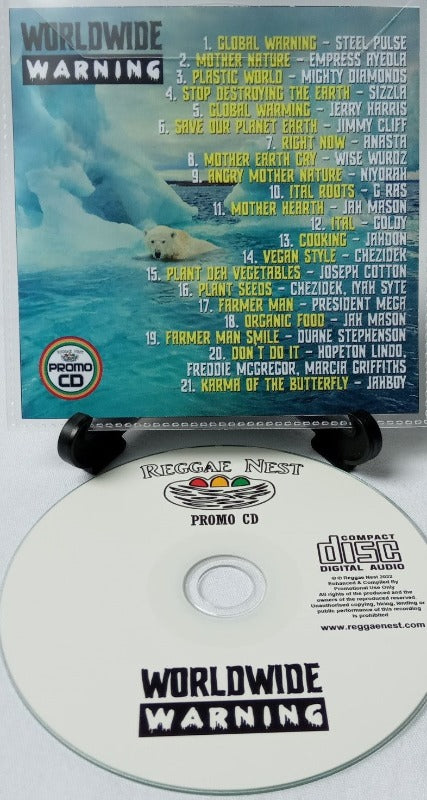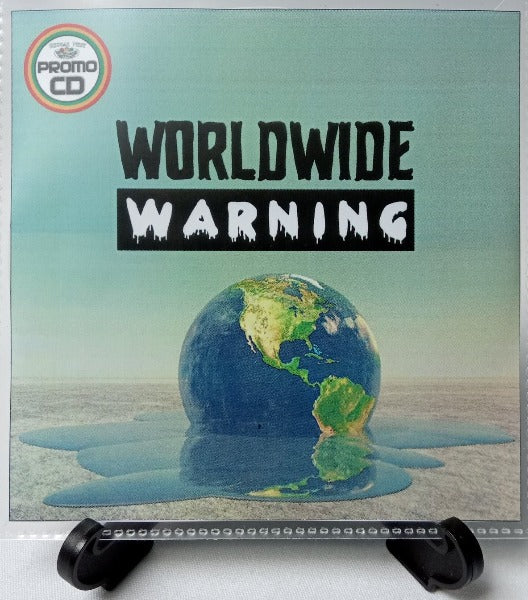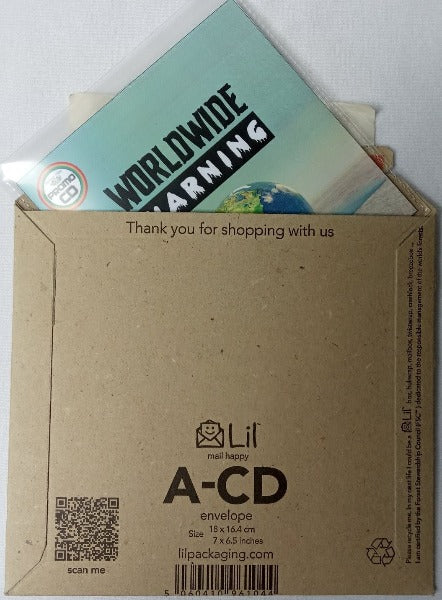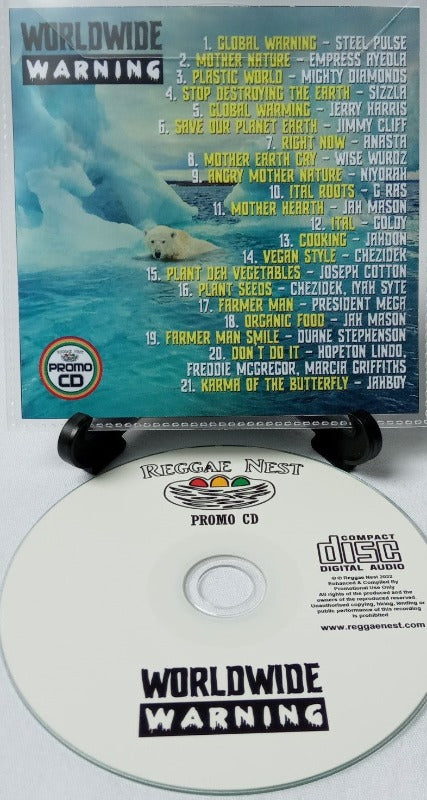 Worldwide Warning - 21 Reggae Tunes highlighting Climate Change & Global Remedy
Product description
Worldwide Warning

Goods: A brand new promo CD
Music: Reggae music themed on Global Warming & Ital Lifestyle
Released: AUG 2022
Number of Tracks: 21 
CD Description: There is no other genre of music that can carry and deliver musical messages quite like Reggae.  We all recognise that the planet is getting warmer, nature has shown us time and time again that it is she who rules.  Whether it be pollution, war, tearing down rainforests, or globalization, mankind has a lot to answer for. This is a clever, thought provoking reggae CD that highlights the dangers and suggests remedial actions.

Age of Music: 1976-2022
Genres: Roots, Rockers, Reality, Revival
Suitable for: Pro-Planet Reggae Fans, Nature Lovers, Vegan & Vegetarians
Audio Quality: Audio from FLAC/WAV files
Duration: 77 mins
Product Description: CDs are fully printed and brand new in plastic sleeves, wrapped in packs and are sealed with 'Promo CD' stickers. They are not available anywhere else, they are promotional cds, for promotional use.
Tracklist for the disc is as follows:
Worldwide Warning - Total Playtime = 79 min 26 secs:
1. Global Warning - Steel Pulse (4:51)
2. Mother Nature - Empress Ayeola (3:44)
3. Plastic World - Mighty Diamonds (2:59)
4. Stop Destroying The Earth - Sizzla (4:21)
5. Global Warming - Jerry Harris (3:38)
6. Save Our Planet Earth - Jimmy Cliff (3:33)
7. Right Now - Anasta (4:09)
8. Mother Earth Cry - Wise Wurdz (3:27)
9. Angry Mother Nature - Niyorah (5:24) 
10. Ital Roots - G Ras (4:30)
11. Mother Hearth - Jah Mason (3:16)
12. Ital - Goldy (4:14)
13. Cooking - Jahdon (3:13)
14. Vegan Style - Chezidek (3:14)
15. Plant Deh Vegetables - Joseph Cotton (3:37)
16. Plant Seeds - Chezidek, Iyah Syte (3:22)
17. Farmer Man - President Mega (2:56)
18. Organic Food - Jah Mason (4:02)
19. Farmer Man Smile - Duane Stephenson (3:28)
20. Don't Do It - Hopeton lindo, Freddie McGregor, Marcia Griffiths (3:54)
21. Karma Of the Butterfly - Jahboy (3:29)

What is 'Worldwide Warning'?
Every week there is a major drama relating to Climate Change somewhere in the world, we all see it on our newscasts. The after-effects of how we've been treating our planet are becoming more apparent and harder to deal with.  These reggae tunes not only highlight heavily the situation but offer ways to adjust our lifestyles to aide the cause of saving our planet.  These include but are not limited to Ital lifestyle and planting/eating organic foods. 

Postage: UK (Inc Mainland Scotland & Northern Ireland) 1st Class Standard Royal Mail 48-hour Post. Worldwide using Royal Mail International. 

Packaging: Orders of quantity 4 CDs or less will be packaged and posted in cardboard sealed CD envelopes. Orders of 5 or more CDs will be packaged and posted in bubblewrapped envelopes. Larger orders 20+are sent as parcels.
Eco-Friendly Packaging
We care for the environment
Get more Savings
Create a free account & get the latest news
FREE UK Delivery
Tracking provided for all orders over £24