Vocal Moments Vol 49 - Brand New Beautiful Vocal Reggae 2023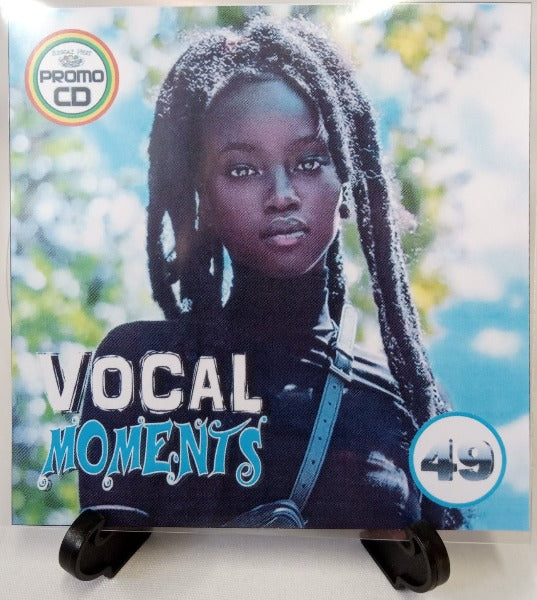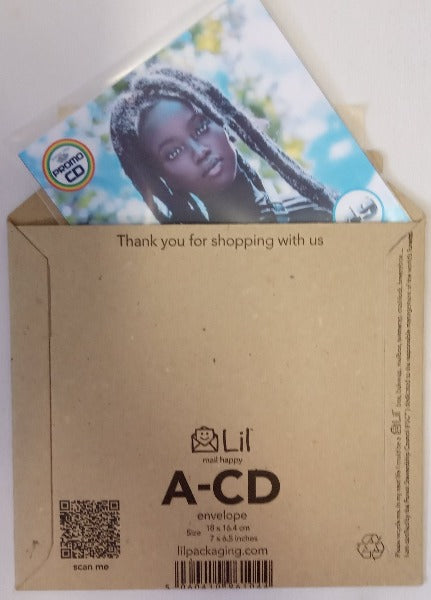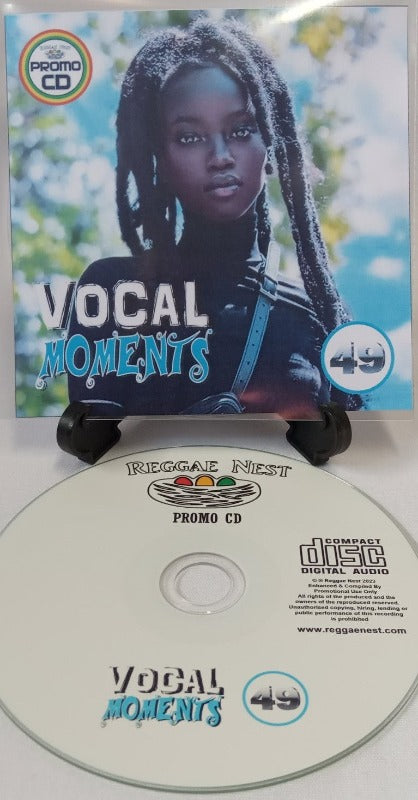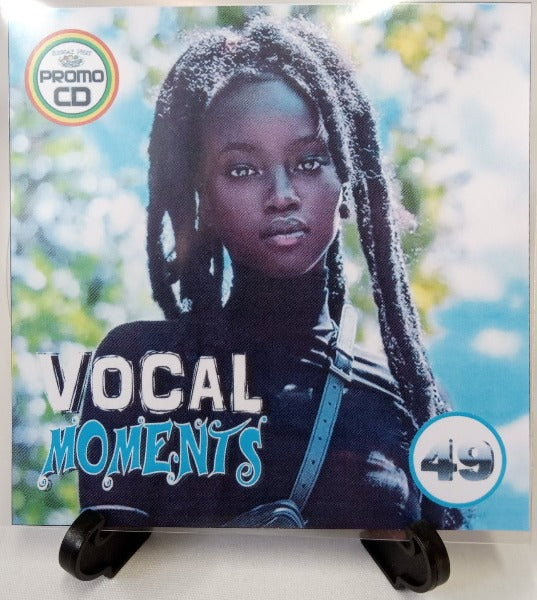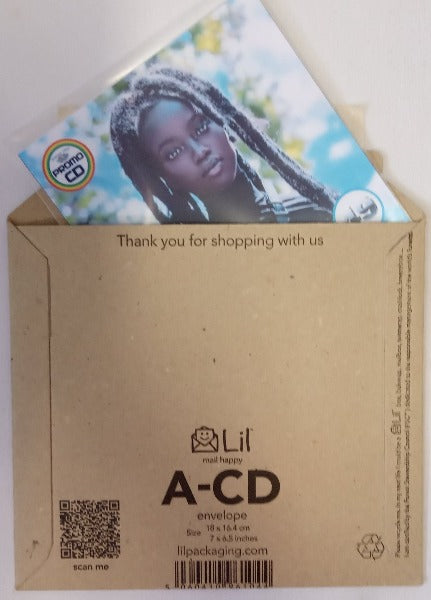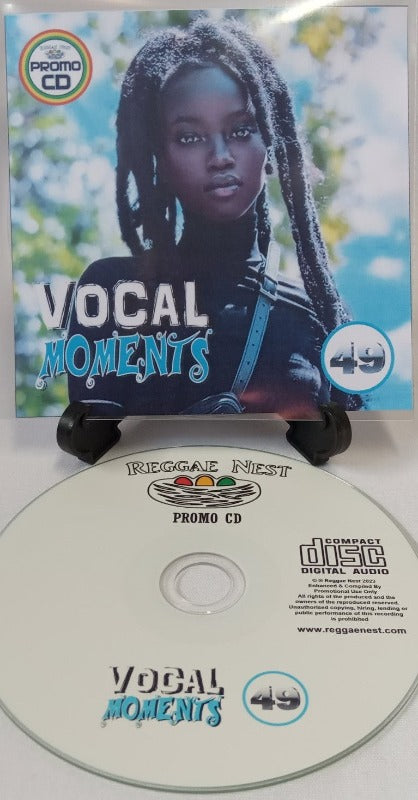 Vocal Moments Vol 49 - Brand New Beautiful Vocal Reggae 2023
Product description
Vocal Moments Vol 49

Goods: A brand new promo CD
Music: Volume 49 of the 'Vocal Moments' series
Released: APR 2023
Number of Tracks: 20
CD Description: Vocal Moments Vol 48 offers an enchanting listening experience with its collection of brand new beautiful vocal reggae from 2023. The reflective lyrical elements harmoniously blend with the pleasing cadences, making it an easy listen for any reggae fan.
Age of Music: 2023 
Genres: Vocal Reggae
Suitable for: Reggae Collectors & Fans of all levels 
Audio Quality: Audio from FLAC/WAV files
Duration: 78 mins
Product Description: CDs are fully printed and brand new in plastic sleeves, wrapped in packs and are sealed with 'Promo CD' stickers. They are not available anywhere else, they are promotional cds, for promotional use.
Tracklists for the discs are as follows:
Vocal Moments Vol 49 - Total Playtime = 78 min 16 secs
1. Try - Tarrus Riley (4:12)
2. Testimony - Duane Stephenson (3:51)
3. Pray - Chardel Rhoden (3:43)
4. Spreading God's Love - JayJay Born2Sing (3:52)
5. Actions Speak Louder - Peter Spence (3:51)
6. We Need Your Love - Beres Hammond, Buju Banton (3:55)
7. Reggae I'm In Love With You - Samora (3:54) 
8. We Pray - Marvin Priest (2:58)
9. Born A Winner - Hezron (3:41)
10. Just So - Ray Darwin (4:27)
11. Hurting On The Inside - Peter Hunningale (4:20)
12. You Betta Stop - Sandra Cross (4:21)
13. I'm Not That Guy - Ed Robinson (3:49)
14. Woman Down The Lane - Live Wyya (4:23)
15. Mr. Jones - Etana (3:17)
16. Favourite Place - King Tappa, Mercy Kimanthi (3:45)
17. No Expectations - Ce'Cile, Christopher Martin (3:38)
18. Real Love - Joby Jay (3:41)
19. Humanity Calling - Vivian Jones (4:26)
20. They Gonna Be Alright - Morgan Heritage (4:08)

What is 'Vocal Moments'?
Vocal Reggae is the term used to describe proper 'songs' where the artist is singing rather than toasting or DJ'ing. There are some tracks in this collection that feature combinations of artists singing & dj's toasting over the track, but not many.  The music often captures feelings, thoughts, moments and combined with the infectious reggae beat makes a pleasurable, addictive listen.   From you have these CD's in your collection, I am confident you will come back for more.
Good CD
Very good cd cannot fault THE music on this CD will buy again in the near future
Eco-Friendly Packaging
We care for the environment
Get more Savings
Create a free account & get the latest news
FREE UK Delivery
Tracking provided for all orders over £24