Winning Combinations #4 Reggae / Rubadub series dedicated to Combo songs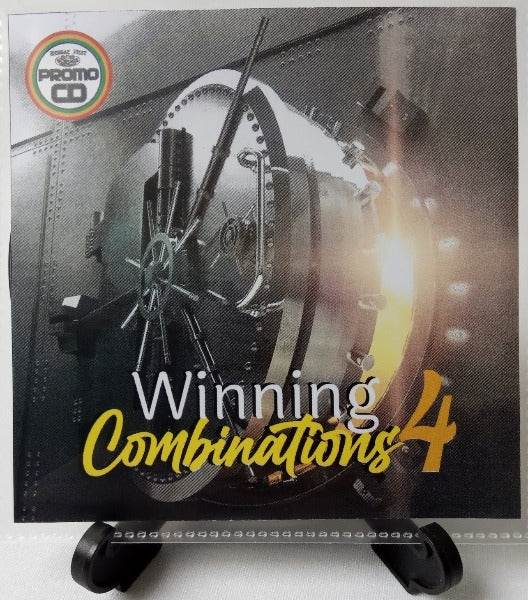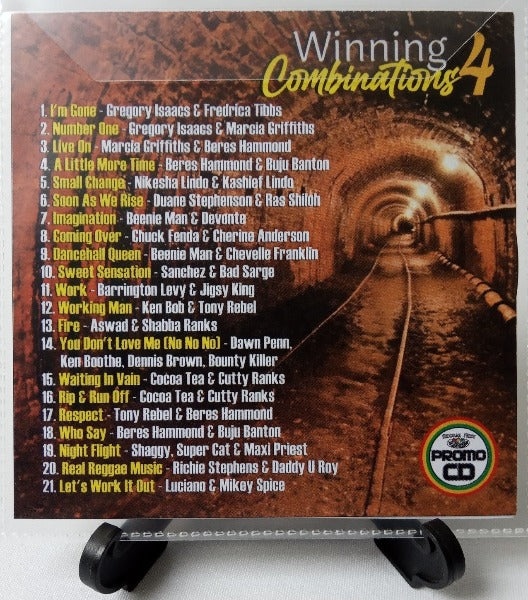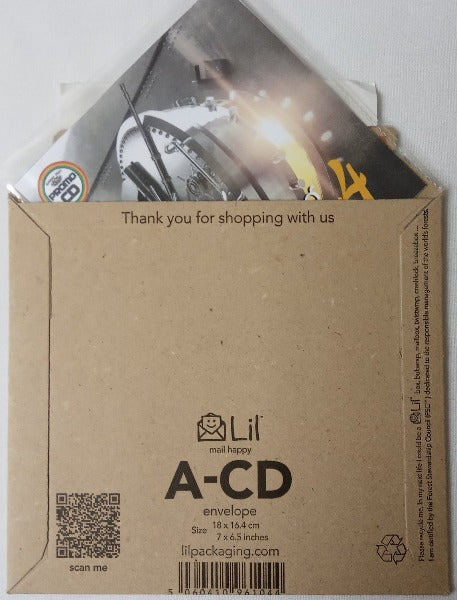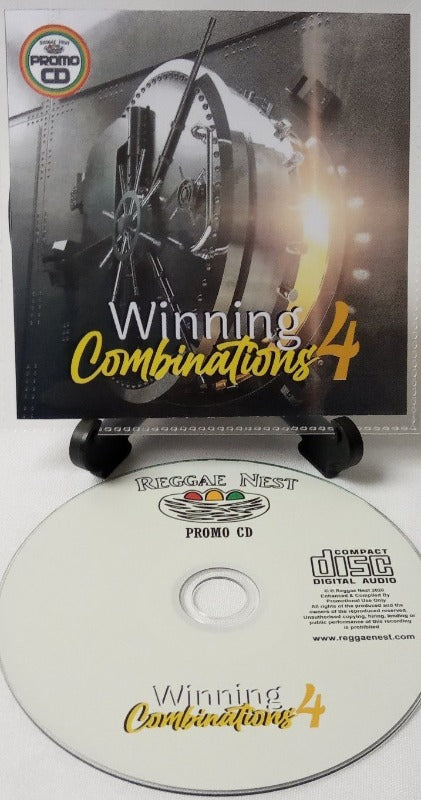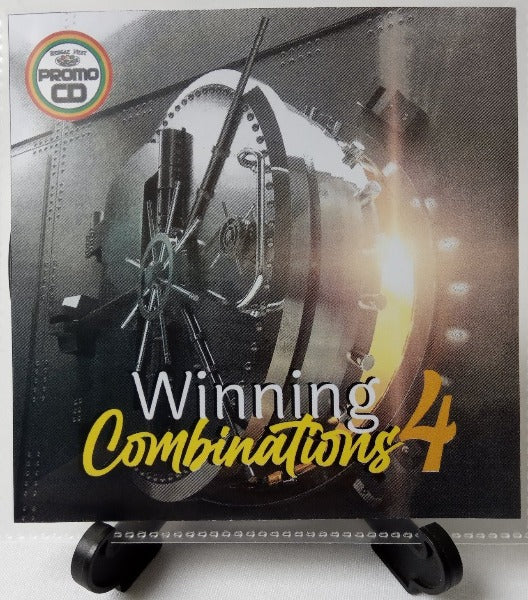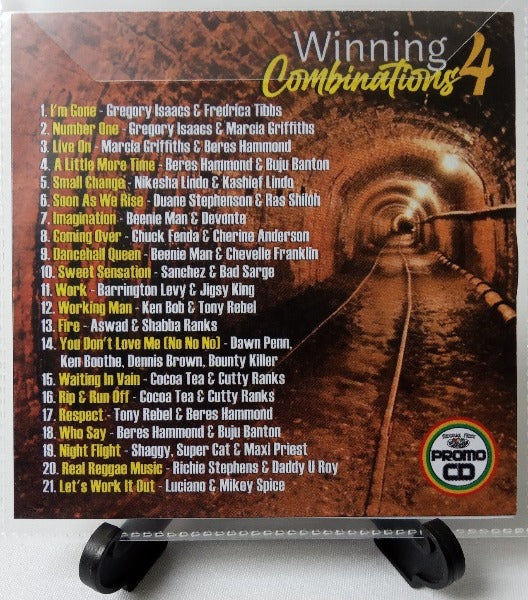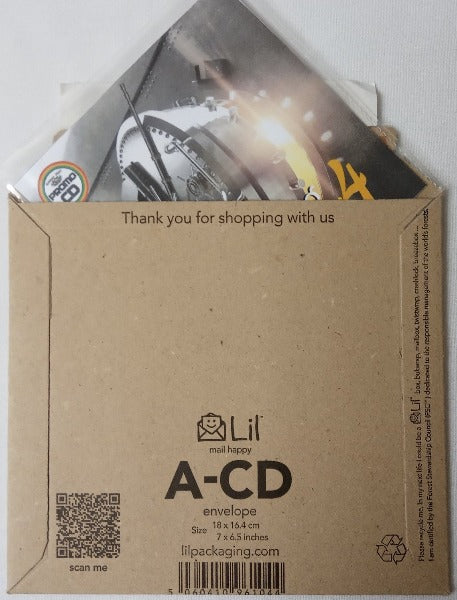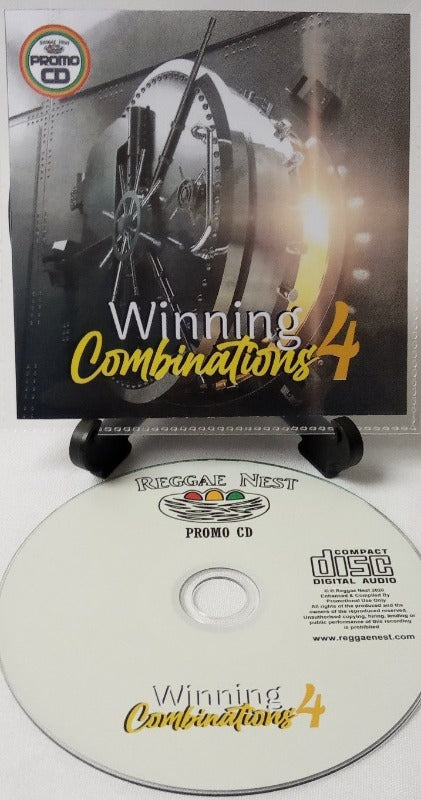 Winning Combinations #4 Reggae / Rubadub series dedicated to Combo songs
Product description
Winning Combinations #4

Goods: A brand new promo CD
Music: 21 songs made with more than one artist (Vol 4)
Released: JAN 2021
Number of Tracks: 21
CD Description: This series is a unique snapshot of some of the best together with some of the most underated reggae combinations in recent times.  Each CD is selected to play on its own and provide a good variety of styles and messages. Some tracks may feature 3, 4 or more artists.
Age of Music: 1990-Modern
Genres: Rubadub, Reggae, Dancehall, Reality
Suitable for: All Reggae Fans
Audio Quality: Audio from FLAC/WAV files
Duration: 78 mins
Product Description: CDs are fully printed and brand new in plastic sleeves, wrapped in packs and are sealed with 'Promo CD' stickers. They are not available anywhere else, they are promotional cds, for promotional use.
Tracklist for the disc is as follows:
Winning Combinations #4 - Total Playtime = 78 min 30 secs:
1. I'm Gone - Gregory Isaacs & Fredrica Tibbs (3:53)
2. Number One - Gregory Isaacs & Marcia Griffiths (3:26)
3. Live On - Marcia Griffiths & Beres Hammond (3:40)
4. A Little More Time - Beres Hammond & Buju Banton (3:43)
5. Small Change - Nikesha Lindo & Kashief Lindo (3:44)
6. Soon As We Rise - Duane Stephenson & Ras Shiloh (4:05)
7. Imagination - Beenie Man & Devonte (3:46)
8. Coming Over - Chuck Fenda & Cherine Anderson (3:13)
9. Dancehall Queen - Beenie Man & Chevelle Franklin (3:23)
10. Sweet Sensation - Sanchez & Bad Sarge (3:26)
11. Work - Barrington Levy & Jigsy King (3:30)
12. Working Man - Ken Bob & Tony Rebel (3:46)
13. Fire - Aswad & Shabba Ranks (4:20)
14. You Don't Love Me (No No No) - Dawn Penn, Ken Boothe, Dennis Brown, Bounty Killer (3:38)
15. Waiting In Vain - Cocoa Tea & Cutty Ranks (3:33)
16. Rip & Run Off - Cocoa Tea & Cutty Ranks (4:01)
17. Respect - Tony Rebel & Beres Hammond (3:26)
18. Who Say - Beres Hammond & Buju Banton (3:53)
19. Night Flight - Shaggy, Super Cat & Maxi Priest (4:00)
20. Real Reggae Music - Richie Stephens & Daddy U Roy (3:57)
21. Let's Work It Out - Luciano & Mikey Spice (4:05)

What is 'Winning Combinations'?
Over the years there has been thousands and thousands of songs made with more than one vocal artist.  In reggae, there is a good variety of styles so combining artists can produce some really exillerating music.  This series gives you a snapshot of some of these songs that are a win win combination.  Tunes selected from all eras of reggae and a variety of styles.

Postage: UK (Inc Mainland Scotland & Northern Ireland) 1st Class Standard Royal Mail 48-hour Post. Worldwide using Royal Mail International. 

Packaging: Orders of quantity 4 CDs or less will be packaged and posted in cardboard sealed CD envelopes. Orders of 5 or more CDs will be packaged and posted in bubblewrapped envelopes. Larger orders 20+are sent as parcels.
Eco-Friendly Packaging
We care for the environment
Get more Savings
Create a free account & get the latest news
FREE UK Delivery
Tracking provided for all orders over £24